Celebrating its 25th birthday this year, Super Bock Super Rock headed back to its former site, a countryside haven in Meco, after a four year stint at Parque das Nações in Lisbon. Just forty-five minutes south of the city, the previous site transformed the festival into a weekend escape, or one day adventure. Each night boasted a different vibe, from Lana Del Rey and The 1975 charming the crowd to Migos shaking the natural arena.
We caught up with Sílvia Braga, Head of Booking from Música no Coração - the leading concert promoter and force behind Super Bock Super Rock - to discuss the festival's history, achievements, and anniversary celebrations.
BEST FIT: How long have you been working on SBSR?
SÍLVIA BRAGA: I've been working on the company for fourteen years and directly on Super Bock Super Rock for these last couple of years.
What is your best moment from over the years?
The best moment, and I believe I speak for every person on the team, is to see the crowd smiling, jumping, dancing and singing along with the artists. The real challenge for us is that this be repeated year after year, which has happened so far.
And what has been the moment or performance you are most proud of?
On the recent years, we had the luck to have Red Hot Chilli Peppers performing at our festival, and going back to 2011, I think all the stars were aligned and we had an amazing line up with The Strokes, Arcade Fire and Arctic Monkeys.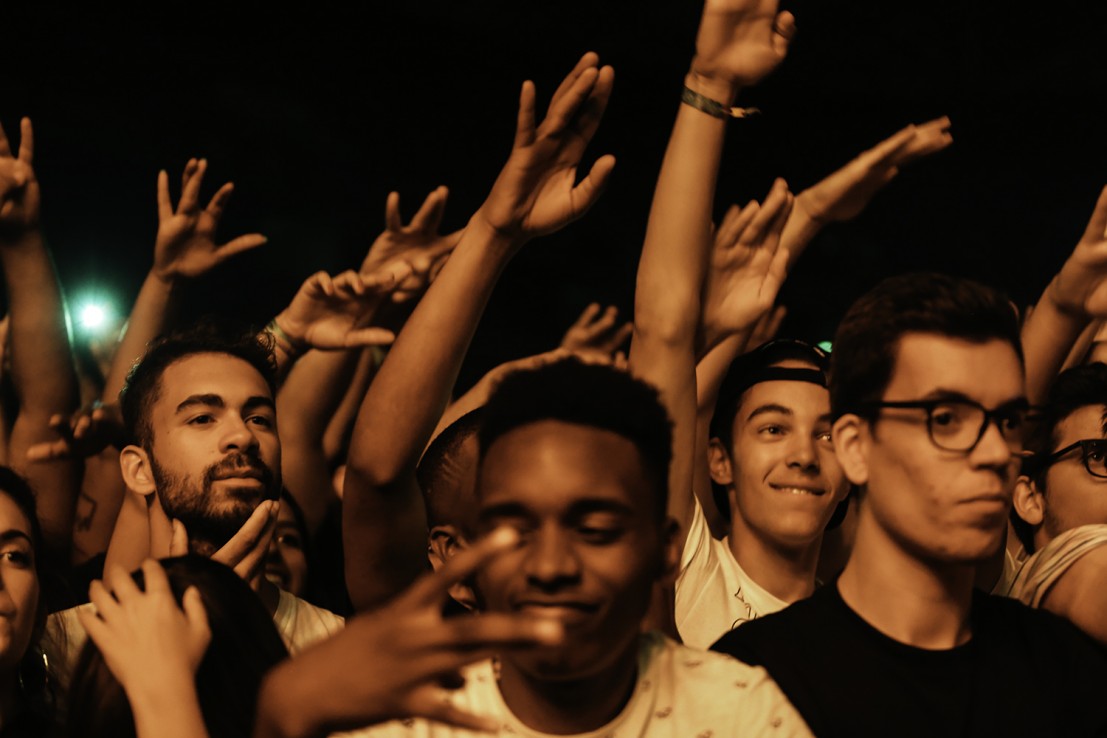 Why has the festival moved so many times?
During the past twenty-five years the reality of music festivals – and live music – in Portugal has been through dramatic changes. Super Bock Super Rock, being the pioneer of modern age music festivals, has to be in the frontline, innovating and up to date with what the audiences ask of us. We have now a new generation buying tickets, some of them the sons of the first crowds we had in the past. We have to adapt, and that's why we have moved venues. This new generation of festival goers is much younger and they ask us for campsite, beach, etc.
What was the significance of returning to this year's site?
Meco Beach is a part of the best of Super Bock Super Rock's history with iconic moments, such as Prince's performance which included a magic moment with Portuguese Fado singer Ana Moura. Summing up the festival's history, it made every sense to go back to this beautiful setting, in the middle of nature, close to beautiful beaches, just 40 minutes away from busy Lisbon, offering the best a summer festival can have.
How did you celebrate the 25th anniversary?
Going back to Meco to begin with, of course. And a cohesive line-up, perfect for music lovers, with both established and upcoming acts, national and international, always in tune with the latest trends.
Which set did you most enjoy this year? Did you have a highlight?
With the change of venue, this year I believe we had an outstanding energy in all the festival, as we got back to outdoors, the summer feeling, sunsets, camping site, etc. All performances were amazing, they were so good, that it's really difficult and unfair to name just one. We had a lot of artists sharing in their socials "best show of the tour, amazing crowd, etc". Also the vibe in the crowd was great. This years edition was good celebration of the 25th edition.
What is the festival's biggest achievement to date?
Being around for twenty-five years is not very common we believe. Always being able to innovate and deliver what the audiences expects from us, this is our biggest achievement.
What do you think makes SBSR unique?
Delivering the best music, in tune with people's tastes and with what is fresh in music, offering a unique experience.
What advice would you give to first time SBSR festival goers?
Study the line-up and all the useful info, and enjoy! Enjoy the music and the experiences the festival offers, which are the main reasons why Super Bock Super Rock exists!