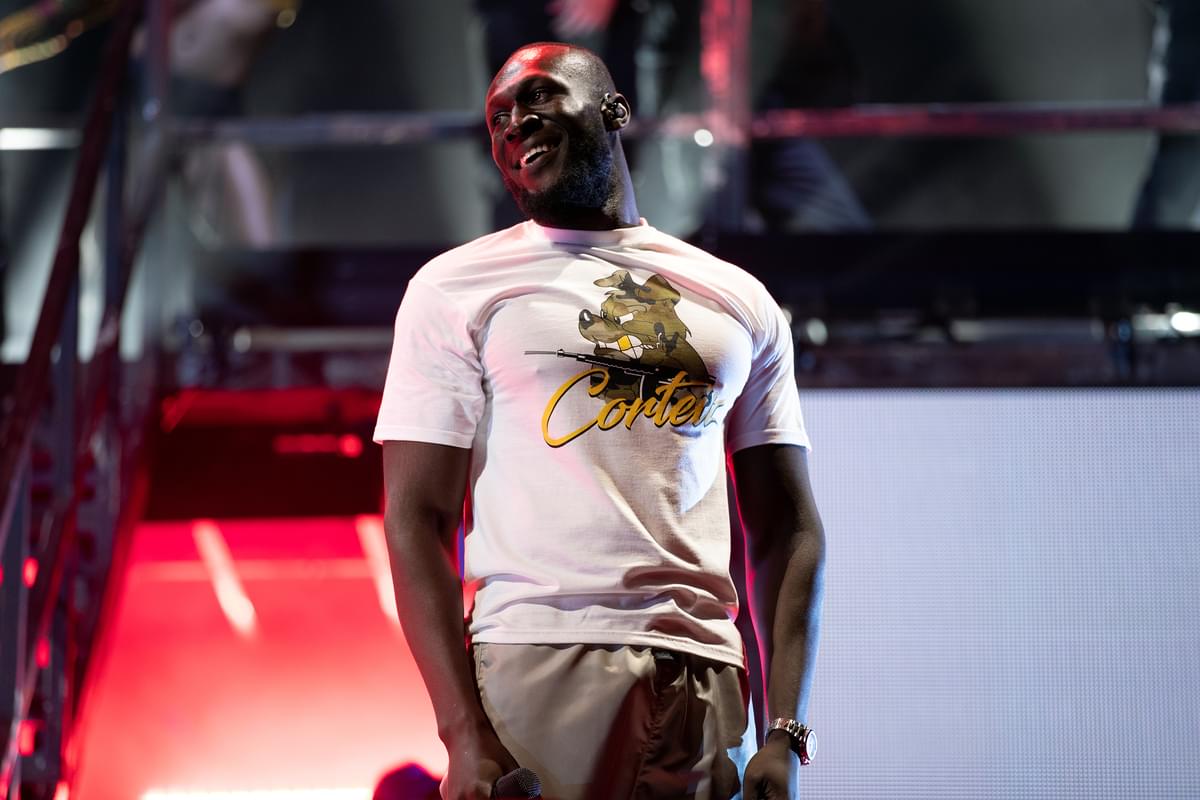 Reading channels chaos and celebration on the return to normal
30 August 2021, 09:36
Since finding a home in the Berkshire town back in 1971, there have been only three years without a Reading Festival. The first two - '84 and '85 - were cancelled due to a then Tory council reclaiming the hallowed site of Richfield Avenue and refusing to grant licenses. Then there's 2020. Well, we all know what happened there.
A phoenix from the ashes, Reading (and Leeds) is back and ready to make up for lost time. It would seem the people are also. When it came time for everything to begin its return to normality - particularly in the live music world - these long time checkpoints for adolescence and carnage became studious beacons of hope. It's Friday headliner Stormzy who passionately emphasises just why we're all here: "Open that fucker up! Do you understand how fucked up this year has been?!"
Since owners Festival Republic, by this point, are old hat at COVID regulations and organisation given both their penchant for pilot schemes (Download Pilot and Latitude) not to mention the sheer financial weight they hold, it's no wonder that Reading is going ahead. Though, to somehow combat the whole close contact thing, as well as providing a path for future headliners, they've popped another main stage up - Main Stage West.
Sitting across the park, glimpsing up at its far older sibling - the now Main Stage East - the idea, in theory, works a treat. In practice, it just leads to brand new swells of people in new areas, and making traipsing across the site to the various tents, including the face-changing The Pit/Lock-Up/Festival Republic stage, akin to swimming against the tide, which when still fairly pandemic focused feels like stirring the dust-up.
Though none of this matters (to most) since catharsis is certainly the order of the day. The trepidation that cools the air on the first day is swiftly moored. Under normal circumstances, Reading is a war zone. Factor in a year and a half of nothing and you've got a recipe for decimation. Chances are Richfield Avenue is going to be razed to the ground and razed it is. This isn't a place for catering to space. Every spare inch is swiftly filled, which still feels abnormal. Even the occasional signs popping up on the big screens mentioning it's fine to wear a face mask, mostly go unheeded.
Gaggles of punters running in seemingly chaotic directions, energy rarely waning since it could all be gone tomorrow as the last year has attested to. These maelstroms are where the soul of Reading lies. The moment any step onto the green it's game on, and when there's a billing mixture of so-called legendary names, hype machine creations, and headliners of the future, it makes for a melting pot that can only end one way.
Amongst the litter carnage, trodden to a pulp into the hallowed green of Richfield Avenue; amongst the discarded slides and questionable ephemera is the rage of life. Something Reading has always held dear, and over its unintentional fallow year, that rage has grown and proven to be swelling, and this was it spilling into the feral.
Although not all was a triumphant return to normality. An underwhelming headline set from Post Malone befitting his blasé persona, relying upon name and muted beats to carry what others see as a treasured slot. Factor in sound issues here and there, and not to mention the at-times confusing stage setups - burgeoning indie crown prince Alfie Templeman being planted on the Saturday afternoon at the Radio 1 Dance Stage leading to a mass exodus, whereas on Sunday mullet-toting MC-garage crew Bad Boy Chiller Crew play to a tent packed to the rafters.
Clear triumphs include undoubted future headliners Wolf Alice, a secret set from rapper Pa Salieu that, for its spot on the BBC Introducing stage feels like a diamond amongst the quite-literal rough surrounding it. Even Stormzy - whose last headline set was at the last Glastonbury to take place no less - knows he has a job to do, bringing a party with more pyro and fireworks than the fifth of November. Name of the moment KennyHoopla also turns the R1 Dance Stage into a frothing mosh pit on the Saturday, which turns even the most bassline-heavy gurners into ardent pop-punkers.
Reading has always been directed to the current of the generation and six strings are no longer alone. Hip-hop and its orbiting genres are rife with an energy that's needed, particularly in a world as messed up as ours right now. Seas of bucket hats flailing, mobile phones saluting, faces hungry for the next mammoth beat drop just to feel something are leading the charge.
A lost punter - a twenty-something facility administrator called Sam - sparks up a conversation during AJ Tracey. Mentioning how stressful his job is, and has been, this is the true reason Reading will always thrive. Those older naysayers who always crop up, lamenting those 'halcyon' alternative days are wrong. They're not gone. They're just with the people that need them now.
Get the Best Fit take on the week in music direct to your inbox every Friday