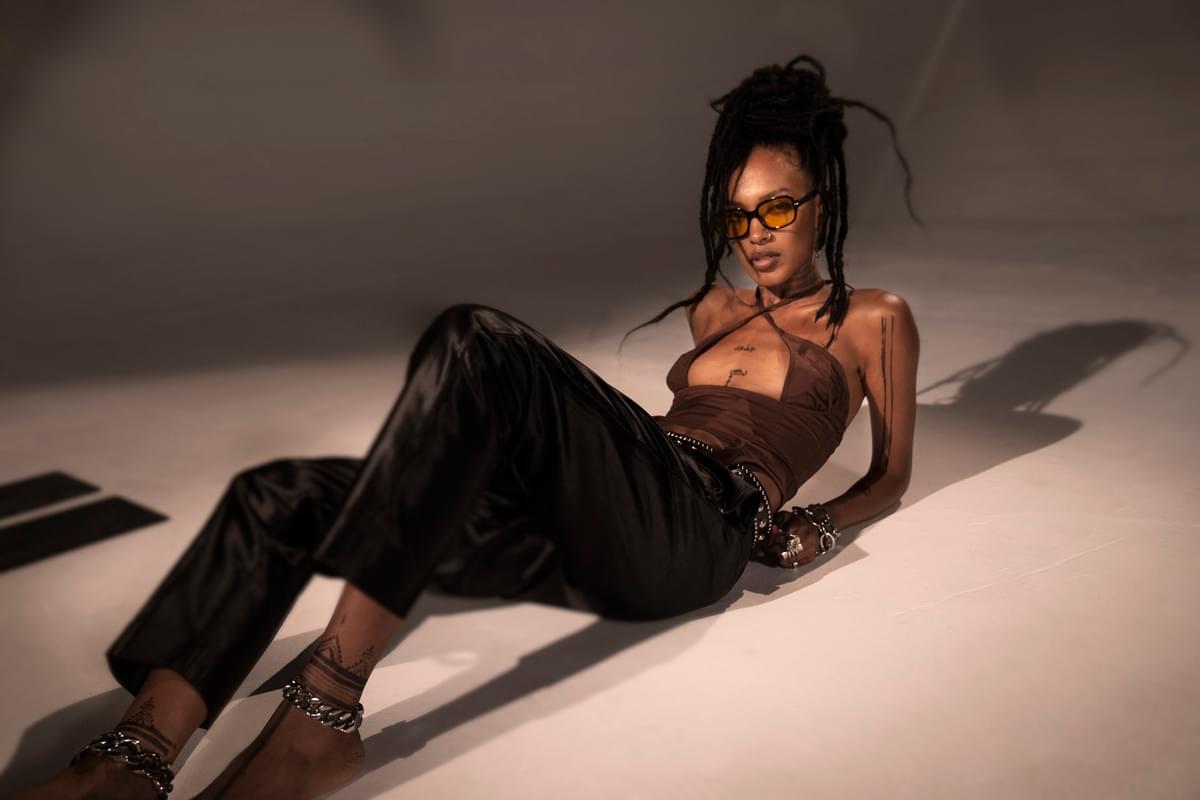 Five artists pushing the boundaries of music at this year's Pop Kultur Festival
16 August 2022, 14:00
Berlin's Pop-Kultur Festival aims to be a prism for what pop culture truly means, and over three summer nights, explores every strand of colour in the converging worlds of music, art and cinema.
Since its launch in 2015, the festival draws 10,000 people to the Kulturbrauerei arts complex each year, with its line-up capturing the transgressive cultural spirit of the city.
The festival has not been content to settle for the surface, and instead dedicates itself to exploring the substance of what defines 'pop', elevating the spectrum of voices that make our cultural identity so vibrant. "Just as pop culture couldn't develop without discourse, Pop-Kultur as a festival wouldn't be able to progress without it, either," they say. Woven into its musical performances, conferences, readings and films is a desire for collective thought and inclusivity, focusing on creating space for "diasporic narratives", "queer perspectives" and "post-migrant identities."
This year, Pop Kultur Festival boasts a line-up that taps into every shade of pop unorthodoxy imaginable. With the gleaming extremity of PC Music's Hannah Diamond, a performance from bloghouse-born icon Uffie and the silken verses of hip-hop titan GoldLink, pop sounds of the past, present and future from all over the world coalesce over one weekend.
There are also a host of Commissioned Works, which showcase an artist's mixed media creations aligning with the festival's ethos. Sean Nicholas Savage shares a "psychological thriller" scored and performed solo by himself, a dissection of nightmares and the horror of our subconscious, while R&D's Doing-Undoing explores the adrenaline of workaholism and the glamour of burnout.
With a staggering breadth of music and art to immerse yourself in, we rounded up the performers you won't want to miss.

Parisian twenty-something Marylou Mayniel exists in the sweet spot where ethereal electronica and the warped terrain of hyperpop converge. Taken from her 2020 debut album, her single "galore" attracted listeners with its restraint and delicate, curious textures. Since then, Oklou has been welcomed into the vanguard of pop disruptors, having collaborated with Bladee, A. G Cook and Namasenda.

Born in Saudi Arabia to an Egyptian father and Ethiopian mother, the sound of British musician Alewya is a tapestry of London's international diaspora community in which she was raised. Absorbing a host of mediums, Alewya has also worked as a sculptor, animator and illustrator. Her music captures a world of contradictions over trap instrumentals and Afrobeat inflections: danceable, yet dark and emotive, with an underlying message of women's emancipation threaded through her beats.

Catnapp's all-you-can-eat appetite for genre offers a sound that blurs the lines between breakbeat, pop and drum'n'bass, always keeping you guessing. The Argentine's contorted banger "Flame Bitch" featured in Rihanna's Savage x Fenty show in 2018, and since then, her experimental output has leant itself to Netflix's Unorthodox and How to Sell Drugs Online (Fast). Her latest record, TRUST pushes the boundaries of pop to its furthest extremes and promises to make an incredible performance.

Berlin rapper Amewu has been widely considered to be the country's finest MCs since the release of his 2009 debut album, Entwicklungshilfe. In the intervening decade, he has established a reputation as a socially conscious rapper concerned with using his voice to shed light on the climate crisis, colonialism, racism and inequality that defines his experience. Delivering his bars in his native tongue, Amewu has a god-given talent for weaving his words over grime and trip-hop beats, marking him as a performer in a league of his own.

Anointed "Ukraine's Most Unlikely Rap Star", alyona alyona is a schoolteacher by day who moonlights as one of the country's greatest cultural exports following her 2019 debut album Пушка (Rifle). Through the dynamism of her bars over infectious, pop-effused beats, Alyona Olehivna Savranenko documents the realities of her life, while standing for empowerment and body positivity. Since Russia declared war on her home country, she has used her platform to collect relief supplies via Instagram, opting to help at her hometown's pharmacy over time in the studio. 2022 marks the festival welcoming back alyona alyona for a second time.
Get the Best Fit take on the week in music direct to your inbox every Friday