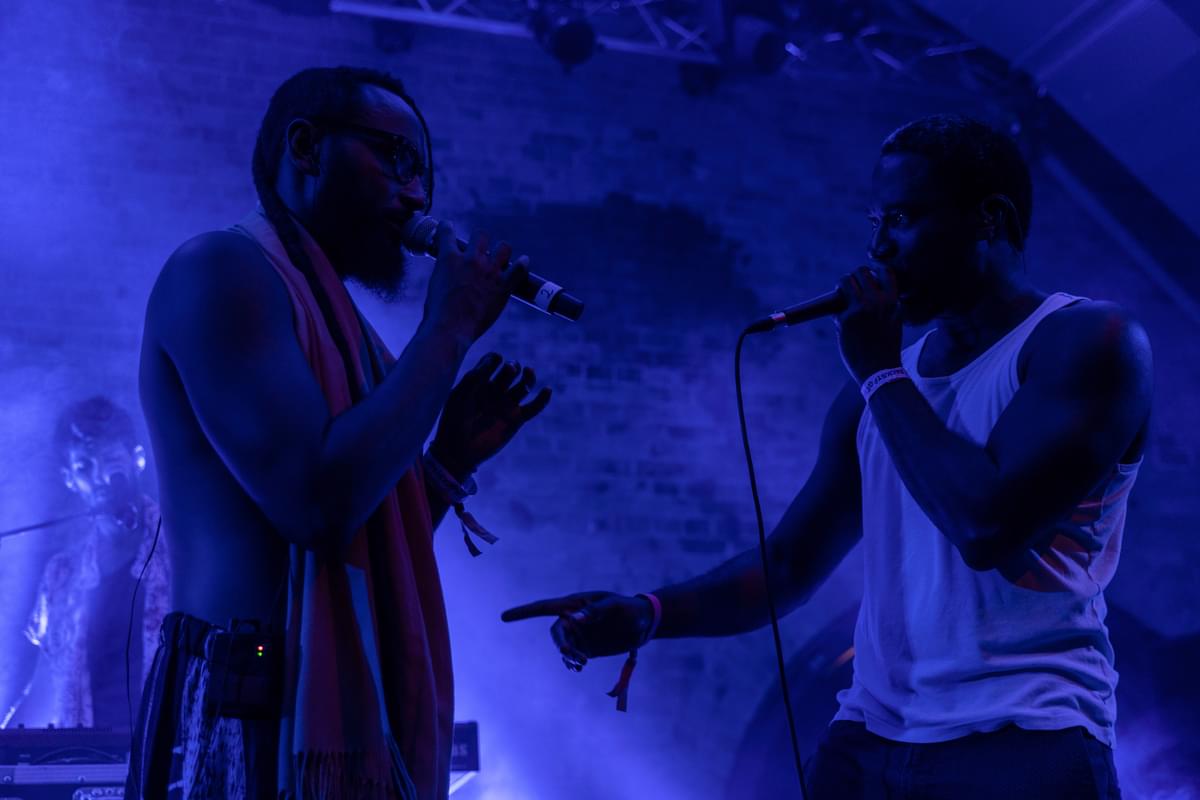 Pop-Kultur remains a vital catalyst for Berlin's creative future
30 August 2022, 12:30
Lead image: Dominique Brewing
The Kulturbraueri of East Berlin stands as an emblem of the city's immovable spirit. Though built from the bricks and mortar of the past, within its walls are the first tremors of a bold, transgressive future.
This complex of repurposed venues originally formed a brewery dating back to the nineteenth century; it's a standing miracle, with the distinction of being one of the few structures to survive the city's war-torn, tumultuous political history. The Prenzlauer Berg district of East Berlin has always been a countercultural hive, home to bohemians, state-independent artists and queer communities. It's quite fitting, then, that the Kulturbrauerei translates to "culture brewery", where, for three nights every summer, it plays host to Pop-Kultur Festival.
It's there that Berlin's creative future is truly fermented. Boasting in excess of 120 events spanning music to cultural discussions and art installations, Pop Kultur showcases a new vanguard of artists and creative visionaries who are making an impact in the European arena and beyond.
It's a festival driven with a particular intention. This year, the African diaspora, queer positions and post-migrant realities are the focal point of the festival's curation, with inclusion and accessibility not only being discussed, but being actively enacted. It's all about equalising the dancefloor and celebrating pop culture as it was always intended: together.
Even in such a compact space, where you're able to walk from one length to the other in a matter of minutes, you must concede defeat that you will not see even half of what you'd hoped to. The programme spoils you with choice across its twelve venues, with the sense that the one you miss could be the artist you needed in your life. It's a scavenger hunt; an expedition to collect as many hidden gems in your cultural memory as you can, stumbling upon wonders by chance.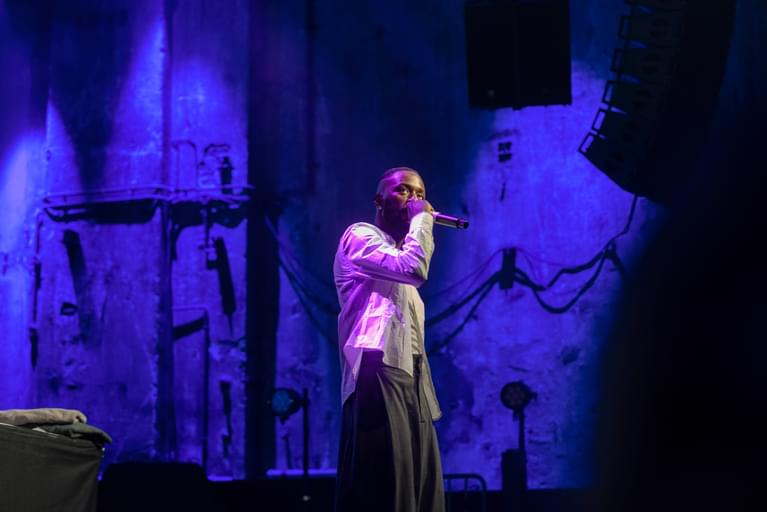 GoldLink by Dominique-Brewing
There isn't necessarily anything hierarchal to the venues, but Kesselhaus, once a boiler room, is now one of the city's most beloved spaces. Holding 1,000 people with two levels, it welcomes the festival's most high-octane performances. Its opening night was headlined by American rapper GoldLink, whose chameleonic sound, one moment 24-karat RnB, the next silky, KAYTRANADA-assisted house beats, completely packed out the venue. Edgar Allan Poe is an influence on the rapper in more ways than one, it would seem, bounding onto the stage wearing a billowing white shirt and loose, tailored trousers. Behind him is a montage of Hype Williams-directed scenes, where the furthest reaches of American pop culture converge to dazzling effect. Between a setlist of tracks which are nine-figure streams strong and unreleased deep-cuts, GoldLink also treated the crowd to "a real party record": Nirvana's "Smells Like Teen Spirit".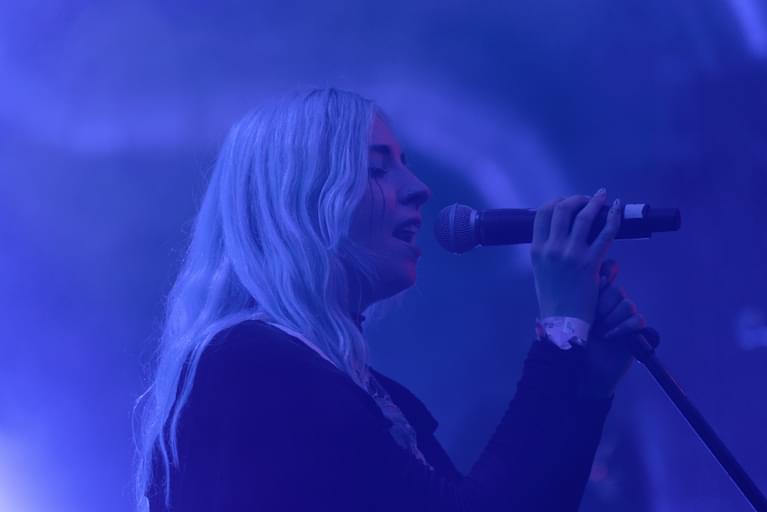 Kælan Mikla by Dominique-Brewing
But while Pop-Kultur honours artists who have already turned cultural tides in the mainstream, there are also many more stars in ascent to be discovered. Sneak through the back door of Kesselhaus and you'll find your way into the conjoined Maschinenhaus, a more compact, immersive space. In there, brewing a concoction of witch house and post-punk, is Icelandic three-piece Kælan Mikla. They plunge themselves into the darkness with chilling shrieks bordering on possession and rumbling basslines, before floating to the surface with moments of soft ethereality. Singing in their native tongue, every song is performed with the same fervency as if it were a rite. Devils and angels, here, are not so different.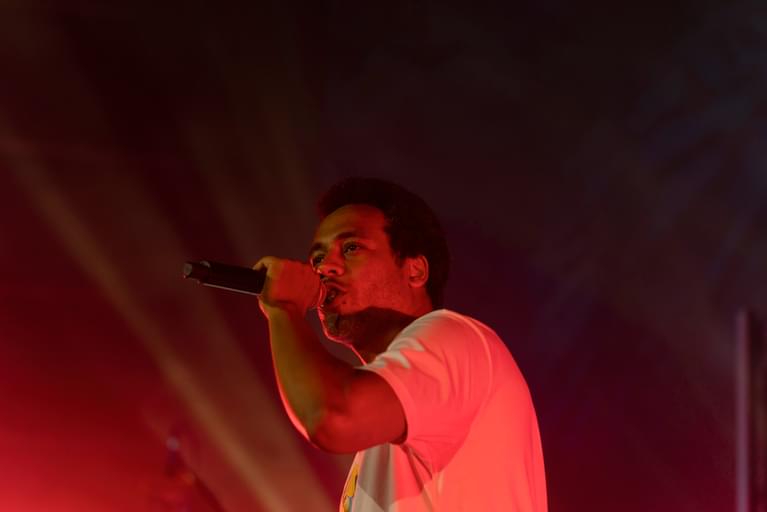 Amewu by Dominique-Brewing
You will also see artists perform in more unusual contexts. German rap veteran Amewu could be found in one of the cinema screens of the Kulturbraueri, where the audience was seated, elevated above him. But they didn't stay that way. In no time at all, everyone was on their feet moving to his double-time verses over grime and dubstep beats, cramming in a number of syllables that left even the German crowd bewildered. His onstage patter was light and easy, teasing smiles onto their faces between tracks, before running up and down the stairs to bring vibrancy to such a challenging space. French artist Oklou, who blends, chameleon-like, into PC Music and the extended Drain Gang universe at whim, was one of the few artists to focus on stagecraft. Surrounded by burning embers, her soft, finely-spun electronica felt like what remained in a deserted wasteland – strangely beautiful and lonely.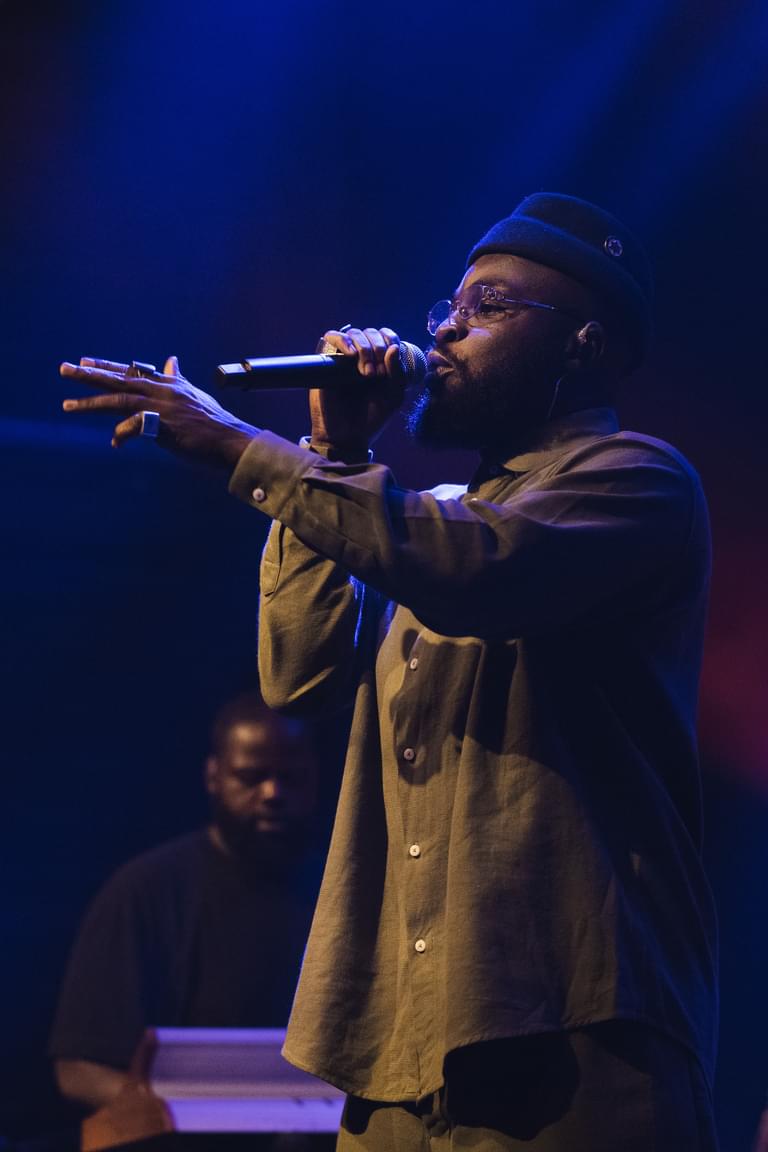 M.anifest by Camille Blake
If you're seeking a moment of relief from the festival's intensity, Pop-Kultur also offer a host of discussions and panels in both German and English, many of which call on the artists you've seen only the night before as guests. In another of the cinema screens at the Kulturbraueri was a conversation titled: 'Artists Off The Mainstream'. Calling on a spectrum of Ghanaian artists including rapper M.anifest, the poet and singer Poetra Asantewa and "Africa's most progressive [and] controversial musicians", FOKN Bois, the discussion aimed to address what it's like to break musical traditions in their home country and the challenges it poses to stray from the well-trodden path of creating strictly afrobeats.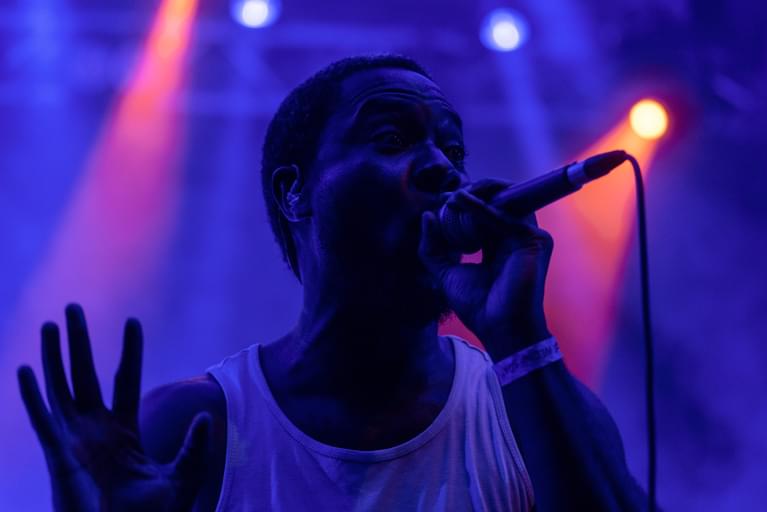 FOKN Bois by Dominique Brewing
Together, they explored how the internet has enabled them to carve their own spaces and the high stakes of pursuing your dream in a country deprived of the same resources their European counterparts are entitled to. "Make the alternative shit you love with the attitude of a mainstream artist," was the defiant advice of FOKN Bois' Mensa Ansah.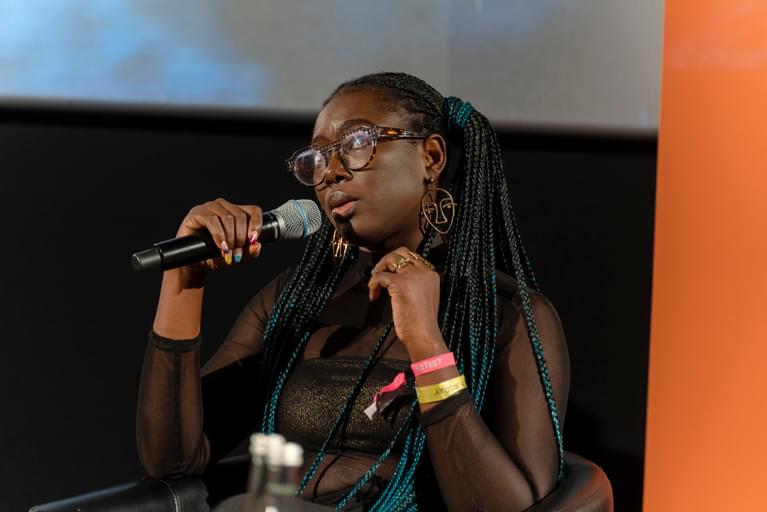 Poetra Asantewa by Dominique Brewing
Already, the festival has its gaze set firmly on how to push boundaries further next year. But regardless of how it evolves, the Minister of State for Culture and the Media, Claudia Roth, captured the core spirit of Pop-Kultur Festival best on its opening night: "For eight years now, this festival has been a democratic celebration of everything that makes up pop culture. It has a super exciting, artistic programme that invites all creative people, and the audience, to discover popular music in all its versatility, to argue about it, to look for new impulses, to set them and finally also to celebrate them together."
Get the Best Fit take on the week in music direct to your inbox every Friday