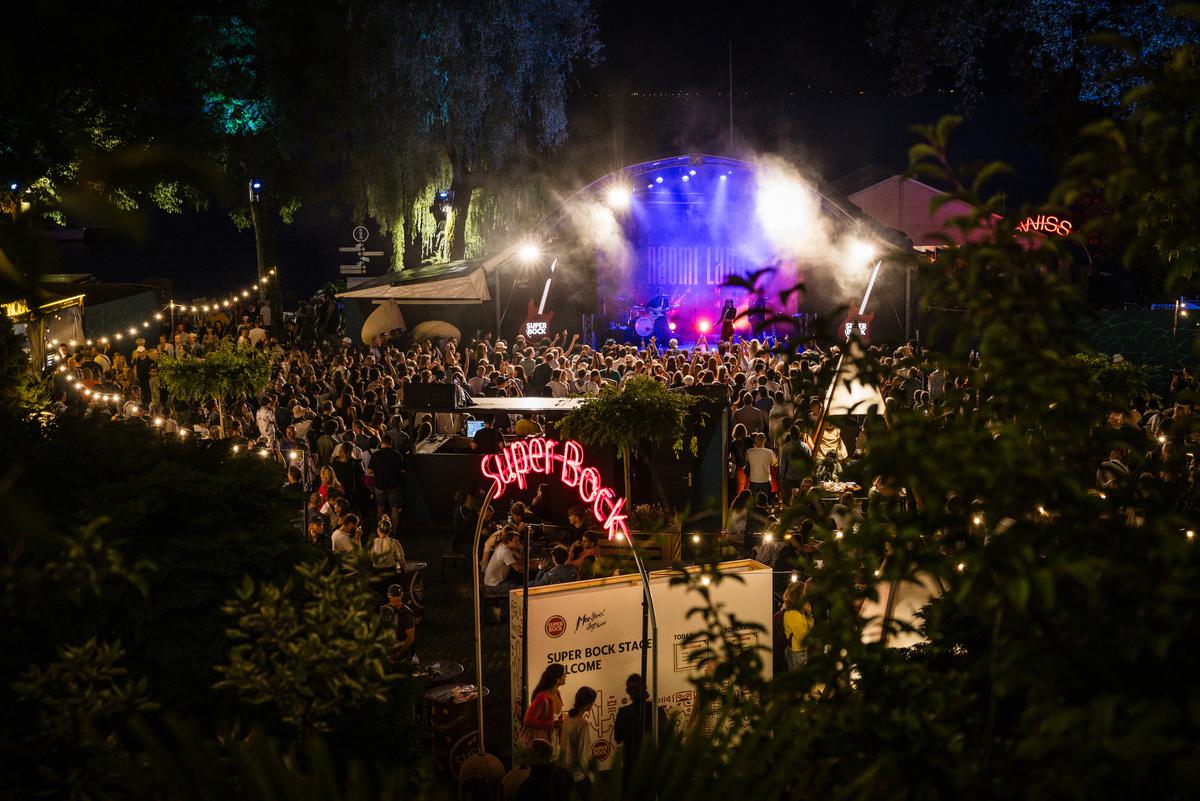 Montreux Jazz Festival is embracing its unwavering mission
07 July 2023, 08:30
At the world-class Montreux Jazz Festival, the possibilities feel almost infinite. Christina Almeida soaks in the first weekend of this year's edition.
Nina Simone, Kendrick Lamar, Björk, David Bowie and Gilberto Gil all have something in common: they have graced the stage at Montreux Jazz Festival.
Spanning almost six decades, the festival offers a constellation of history-making artists with transcendental performances, and is arguably one of the most famous music festivals in the world. A less famous fact, though, is that you don't necessarily need to buy a ticket to witness this sublime music event on the Swiss Riviera. The festival puts on music across thirteen stages, of which eleven are part of a free programme. Secure transport and accommodation in Montreux, follow the walking path by the lake, and you casually find yourself entering one of the world's premier music festivals – for nothing.
Now in its 57th edition, the festival's mission – to impart musical culture and share it with as many people as possible – remains as alive as in 1966 when founder Claude Nobs, aka Funky Claude, travelled to New York to convince Atlantic Records to have saxophonist Charles Lloyd headline the first event the following June.

From charming Aretha Franklin into singing with a box of chocolates to taking off his shirt to give it as a present to Miles Davis, there are countless anecdotes about Nobs highlighting his open spirit and spontaneity, and those qualities still lie at the core of Montreux Jazz Festival today. "This year's edition is a fine expression of the festival's essence," explains Mathieu Jaton, the festival's CEO. "Cultivating the values that Claude bequeathed to us ten years ago [when he passed], we continue to perpetuate the quality of our welcoming spirit on a human scale, one that was so dear to his heart."
The word 'jazz' in the festival's title is as ambivalent as its line-up. Nobs used to say that Montreux Jazz Festival was a brand and, even though jazz remains the foundation upon which it's built, people who attend know what to expect from it: more than just a genre-specific event.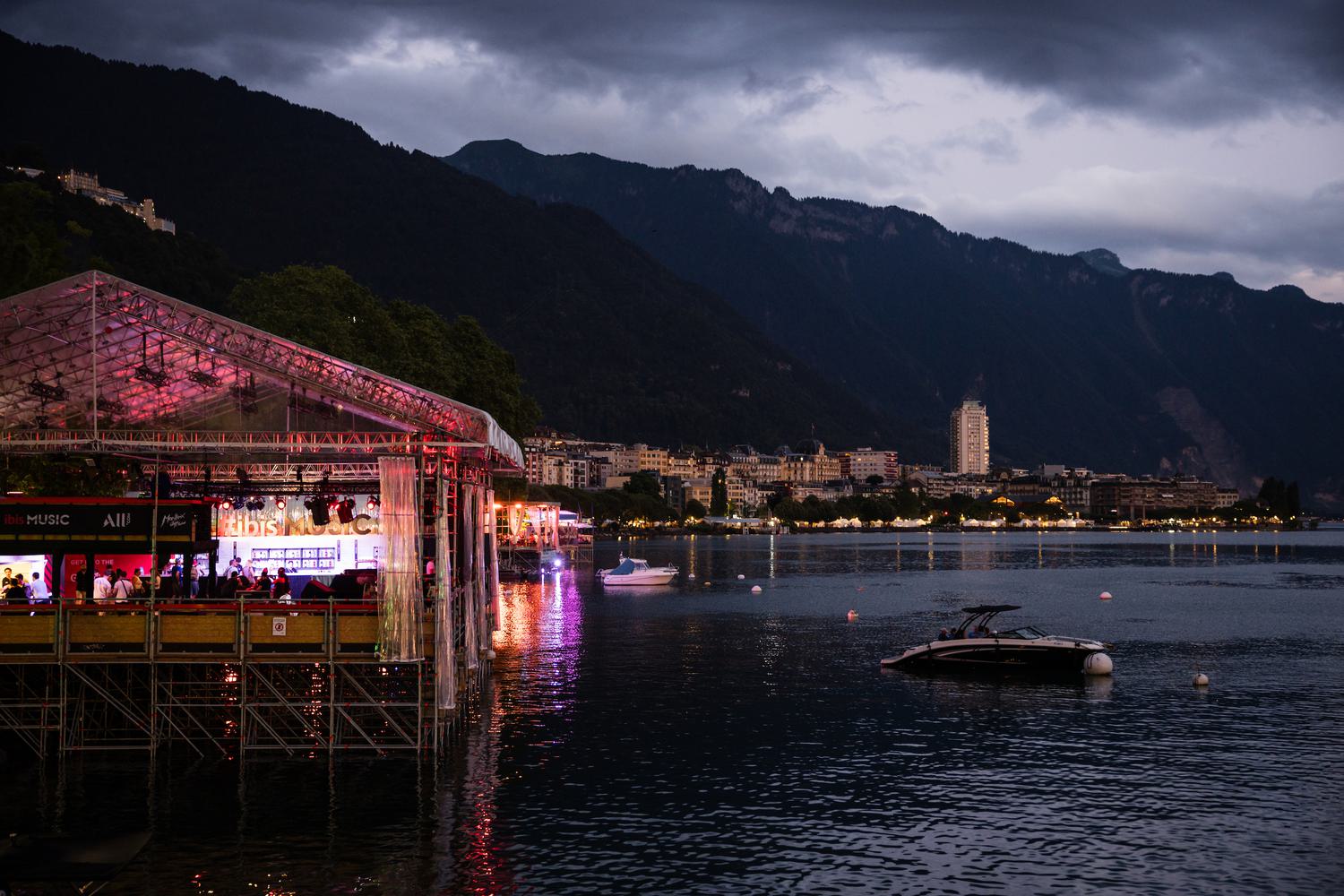 For those who do have tickets, Montreux's two main stages follow the blueprint laid out by its founder. This year's event features the likes of Bob Dylan, Lil Nas X, Iggy Pop, Buddy Guy, Christine and The Queens, Wet Leg, Idles, among many other big names. Celebrated Brazilian musician Gilberto Gil returns for a mammoth fifteenth time, proving just how loved Montreux Jazz Festival is among artists as well as its audience.
Deviating from the festival's customary archival practice of recording and filming all performances, and subsequently broadcasting the main stage for the on-site audience, Dylan requests that no one at the event captures his set. At the entrance of Auditorium Stravinsky, the audience is given a sealable bag to keep their phones in, while Dylan delivers a performance which leans heavily on his last record Rough and Rowdy Ways, along with a couple of not so obvious songs scattered around the set.
Obscurity is not on the menu of pop machine Simply Red, who kick off the first night of the festival, playing for the seventh time since 1986. It's hard to avoid recognising at least one (if not many) songs by Mick Hucknall, and not to dance or sing along when he sings. At 63, his voice still reaches all the places it needs to go, as does his band.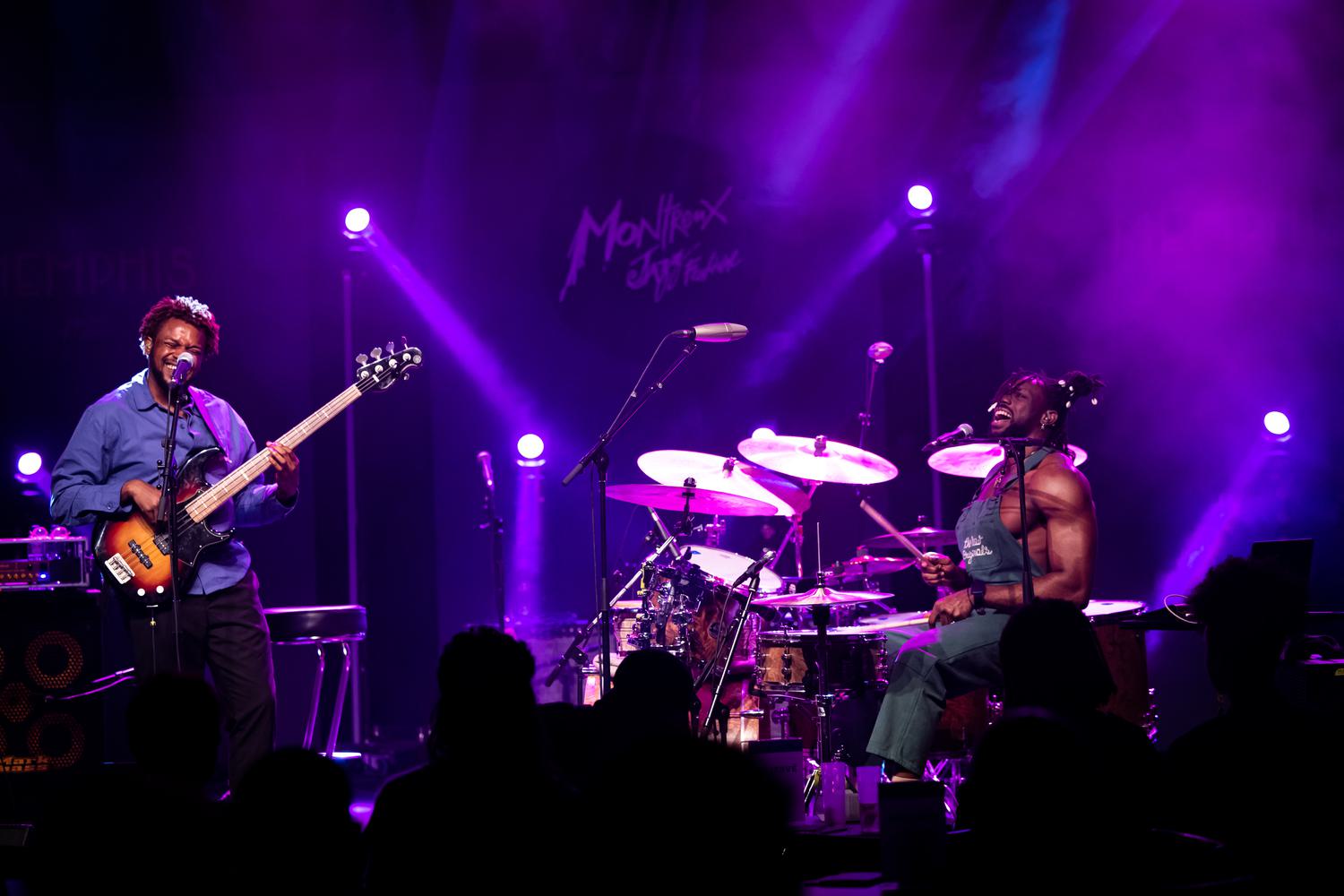 "There is always debate about what jazz is or isn't; where it starts and finishes," festivalgoer Marc Audétat tells me. "Montreux is the opposite of this: there are no limitations. We will get a few people coming here to say that this is not a jazz festival, but in many ways it never was!" he says, laughing.
Audétat is from Lausanne and has been going to Montreux since 1977. Like many people who grew up in the area, he first came to the festival as a child and never stopped. A senior sociologist researcher at the University of Lausanne, during festival times he volunteers at the newly opened Lake House. A large three-storey residence, it includes a cinema, a library, a club night and The Memphis stage, which is undoubtedly one of the highlights of the festival's free programme.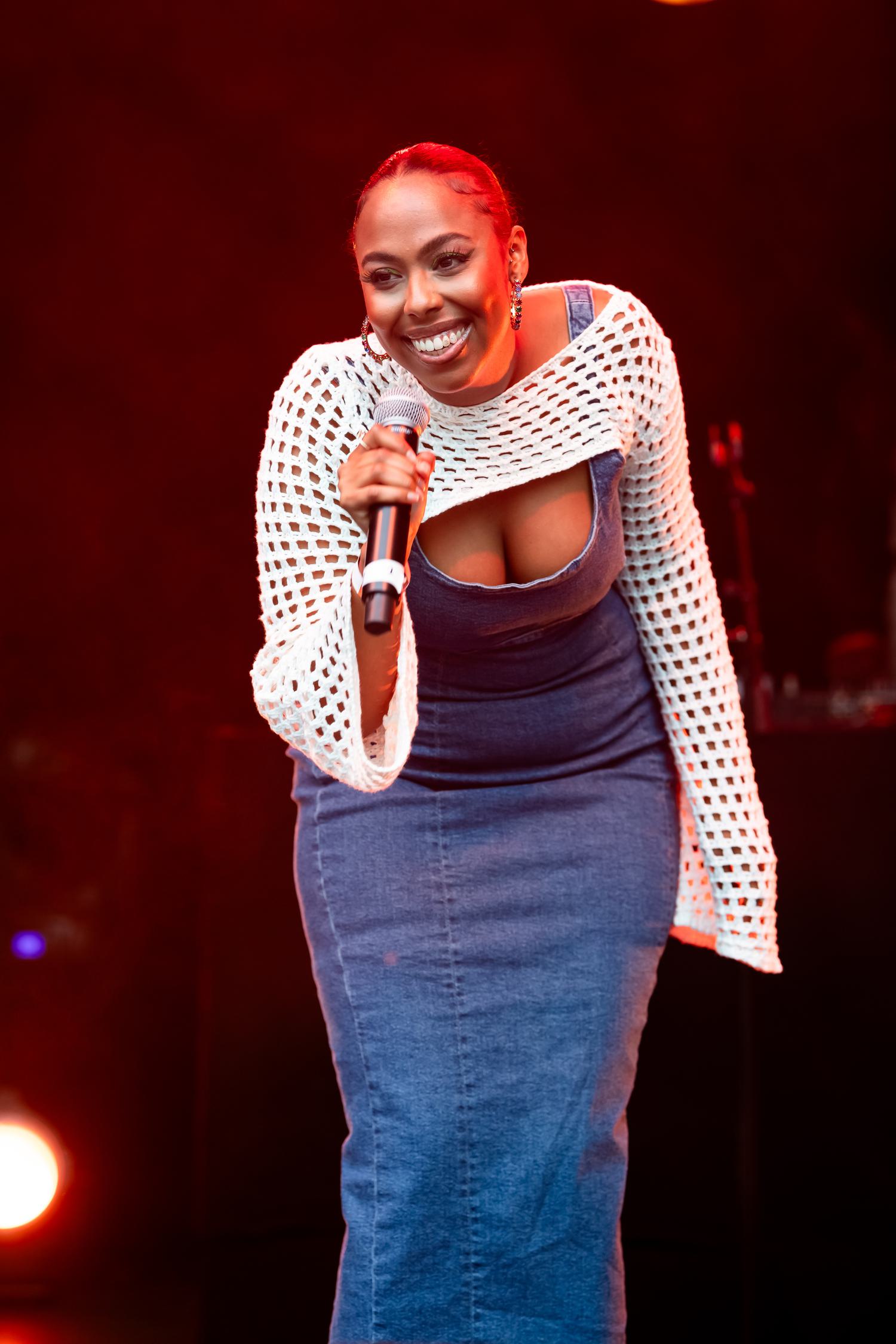 The Memphis stage pays tribute to American jazz clubs, with round tables, dim light, a back bar and a crowd of people jammed together to listen to jazz in all its forms. The first weekend of the festival welcomes Nigerian brothers The Cavemen and South London-born, guitar-prodigy Mansur Brown, who plays a sky-high performance rendering mid-song applause and a gathering of people outside the packed venue listening to him play. It's also where Montreux's legendary jam sessions take place in the late evening, with an assemblage of musicians from different bands playing at the festival, improvising together until sunrise.
Montreux's inclusivity extends to introverts, and in many ways it's a festival that doesn't ask you for more than you can give. Those who don't have Dylan tickets are welcomed into the cosy quiet of 'Le Cinéma' room, to watch Dylan biopic I'm Not There, among a well-curated selection of music documentaries and films throughout the duration of the festival.
Next to the cinema is La Bibliotéque which houses Switzerland's largest collection of books on jazz and contemporary music, as well as over 1500 vinyl records. Every day, a diverse array of journalists, writers and producers are invited to discuss a book or album, which often extends into cool late-night listening sessions.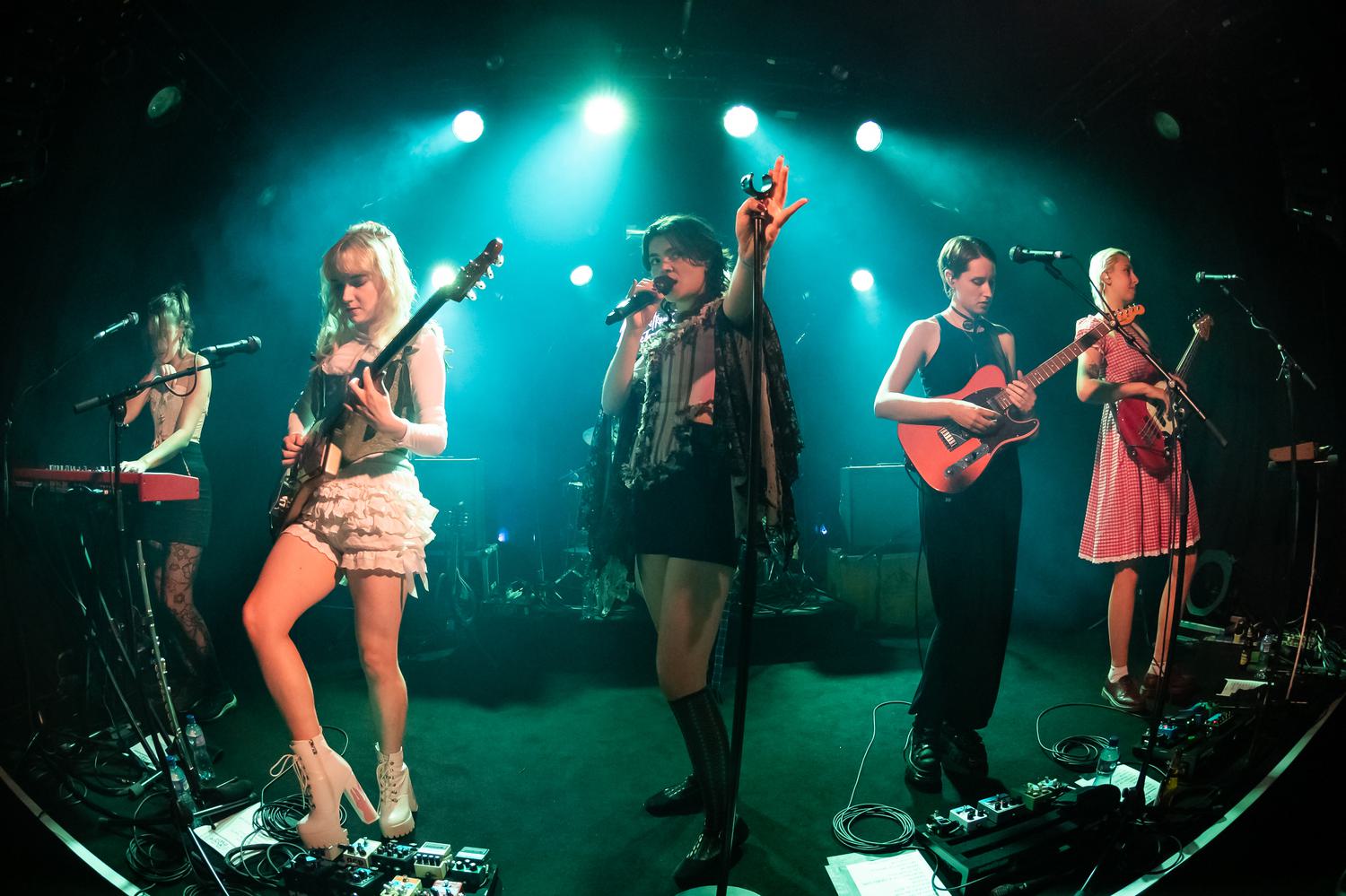 Outdoors, we encounter another set of free stages, most of them having the deep blue waters of Lake Geneva, the Swiss Alps and neighbouring France in the backdrop. Lausanne-based singer Sagalina takes the Super Bock Stage by storm, with a set that blends call-and-response with catchy R&B beats. It's a sunny Saturday afternoon and children jump in the playground that faces the stage as people dance in front of it.
A short stroll away, the Lisztomania stage is dedicated to emerging talents and, also for free, lends its spotlight to London's current favourite up-and-comers The Last Dinner Party. Further down the road, Latin-infused stage El Mundo holds afternoon dance classes, proving that it's never too late for gringos to learn Brazilian twerk.
Across the two-week programme the possibilities feel almost infinite, but Montreux Jazz Festival offers an antidote to the fear of missing out: there is no out. Wherever you go, greatness finds you. With no shortage of excellence in music, performance and curation, it's a festival that works in a full cycle and serves as tangible evidence that what it offers it also receives in return.