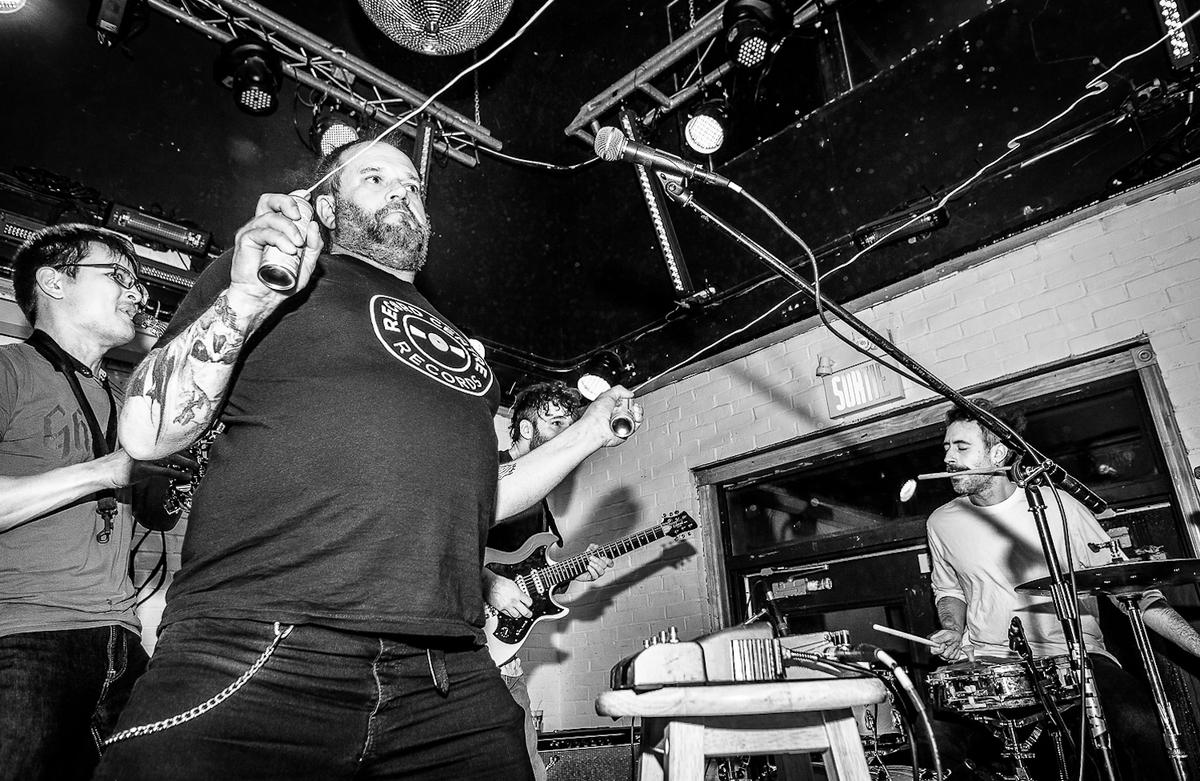 Megaphono is a gem among Canada's festivals
02 March 2018, 09:00
Created as a means to connect the Ottawa music scene with the rest of the world, Megaphono was set up by artist manager and passionate music fan Jon Bartlett in 2015. Based in the capital city, Megaphono takes over cafes, book stores, pubs and venues to bring a line-up of over 70 acts to a variety of neighbourhoods.
While Ottawa may be Canada's capital, it has a relatively small music scene. Bartlett noticed that the city often had a lot of great artists but these artists would eventually move to Toronto or Montreal to build a career due to the lack of industry support in their hometown. Megaphono was created to bring this industry support to the artists, inviting label managers and owners, festival founders, booking agents, publishers and independent music specialists from across the world.
Most of the acts on the line-up are designed to celebrate Ottawa-Gatineau and Eastern Ontario music. Due to the festival's ever-growing success, artists from Montreal and Toronto have also been added to the schedule. These participating artists are then given the chance to interact with the visitors, where they'll gain insight into the industry and equip themselves with the skills, connections and knowledge to continue to pursue a career in music. It's essentially a conference, but more chill.
How does Megaphono work?
Megaphono kicks off on Thursday, with the first panels and speed-meetings of the weekend. These speed-meetings give artists the chance to meet the delegates and visitors in a quick fire, speed dating style – there is an actual bell and everything. While this might seem like a personal hell to some, it's a thoughtful, relaxed way for the artists to pass on the details of their shows and their aims and for the visitors to gain insight into the city's music scene. It also makes it less awkward to say hello to each other over the weekend.
The first panel of the day focuses on what we can learn from the Latin American music explosion and serves as an introduce to the eclectic topics covered throughout the weekend. They include Ottawa Arts Council Grant Writing 101; how to break into Canada's biggest music city; building buzz and making it last; funding for black, indigenous and racialized artists; getting your band's online presence right and loads more. These topical conversations span all three days, with artists and attendees welcome to join throughout.
The music kicks off properly on Thursday too. Megaphono's aim in bringing Ottawa's music scene back to life stems beyond their line-up, as they scatter artists among varying neighbourhoods each night to revitalise the city's music venues. While smaller spaces play host to lesser-known acts, most of the venues have similar capacities, making for an intimate, authentic experience of Ottawa's live scene. There's also a Native North America showcase at the newly revamped National Arts Centre, featuring performances by veteran Indigenous songwriters from the Native North America Vol. 1 compilation. Performers include Duke Redbird (pictured above, photo by Colin Medley), Willie Thrasher and Linda Saddleback, Willy Mitchell, Leland Bell, and Eric Landry and legendary Abenaki filmmaker and songwriter Alanis Obomsawin.
The festival is also a big advocate of providing a safe, friendly environment for everyone. Attendees, performers, and event and venue staff are expected to act with respect for equity and inclusiveness, including but not limited to a zero tolerance for racism, sexism, homophobia, transphobia, and ableism. Their staff and volunteers are trained in bystander intervention to prevent sexual violence, which makes for an extremely welcoming environment throughout the weekend.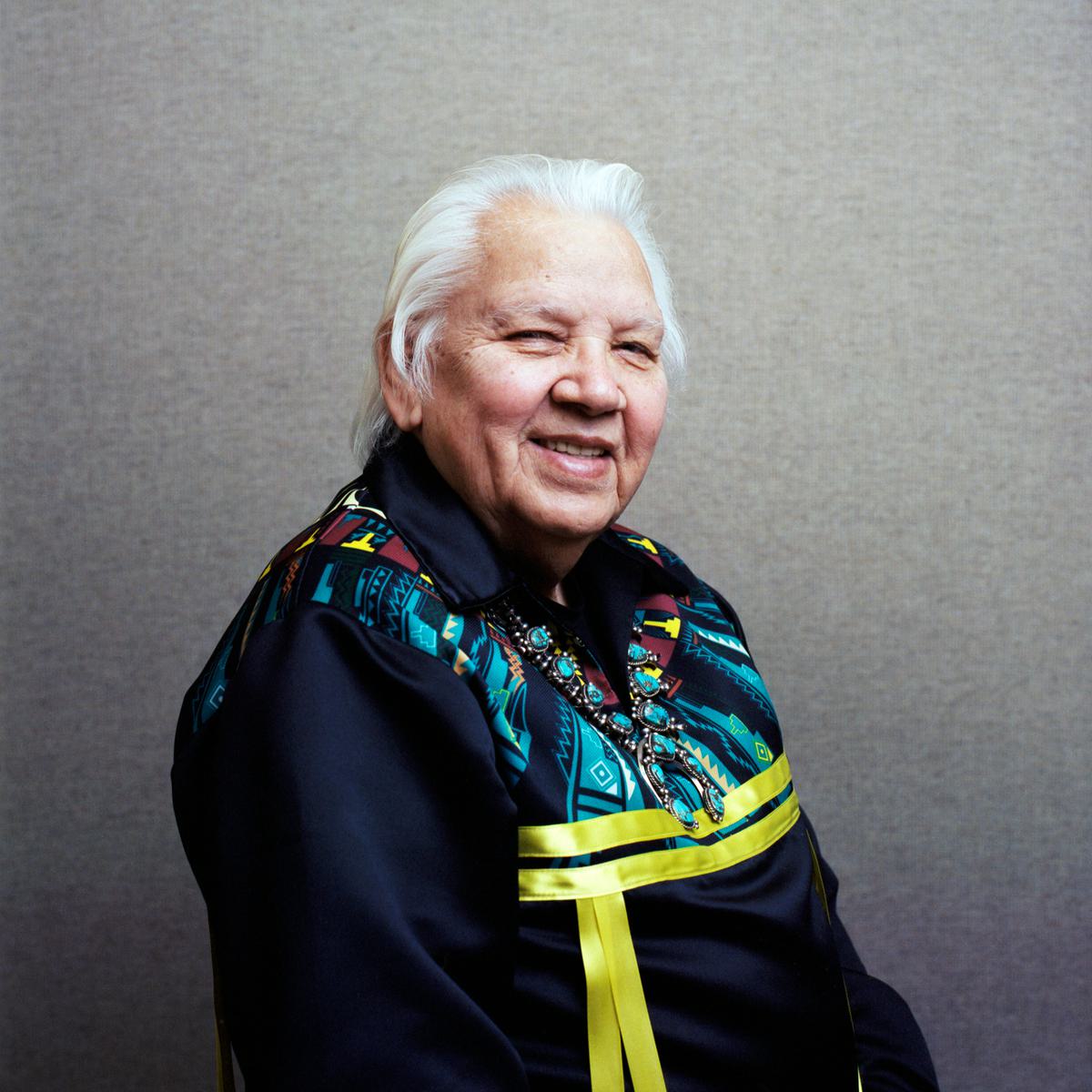 The headliners
While there's plenty of acts to choose from throughout the evening, there tends to be one venue each night that stays open a little later where most of the attendees end up. Thursday saw renowned Quebec four-piece party band Fet.Nat head up Le Minotaure. Throwing silly string, multi-coloured tissue paper and homemade protest signs into the audience, the band's sporadic and often chaotic performance is a marvel that fearless creativity can lead to undeniable originality.
Friday was all about hip-hop and Tasha the Amazon's headlining set at the 27 Club (photo above by Ming Wu). The Toronto based artist has established a cult following since the release of her 2016 album Die Every Day and pulled an impressive crowd of impassioned fans who shouted every syllable back at her.
The final night was dedicated to 2017 Polaris Music Prize winner and Colombian Canadian musician Lido Pimienta. Despite throwing up in the bathroom a mere minutes before her performance at the Bourbon Room, she strikes a raucous, ardent show that's packed full of her acclaimed energy. Her ability to take control of a room is undeniable. If this is Pimienta when she's under the weather, her shows when she's feeling her best must be even more exceptional.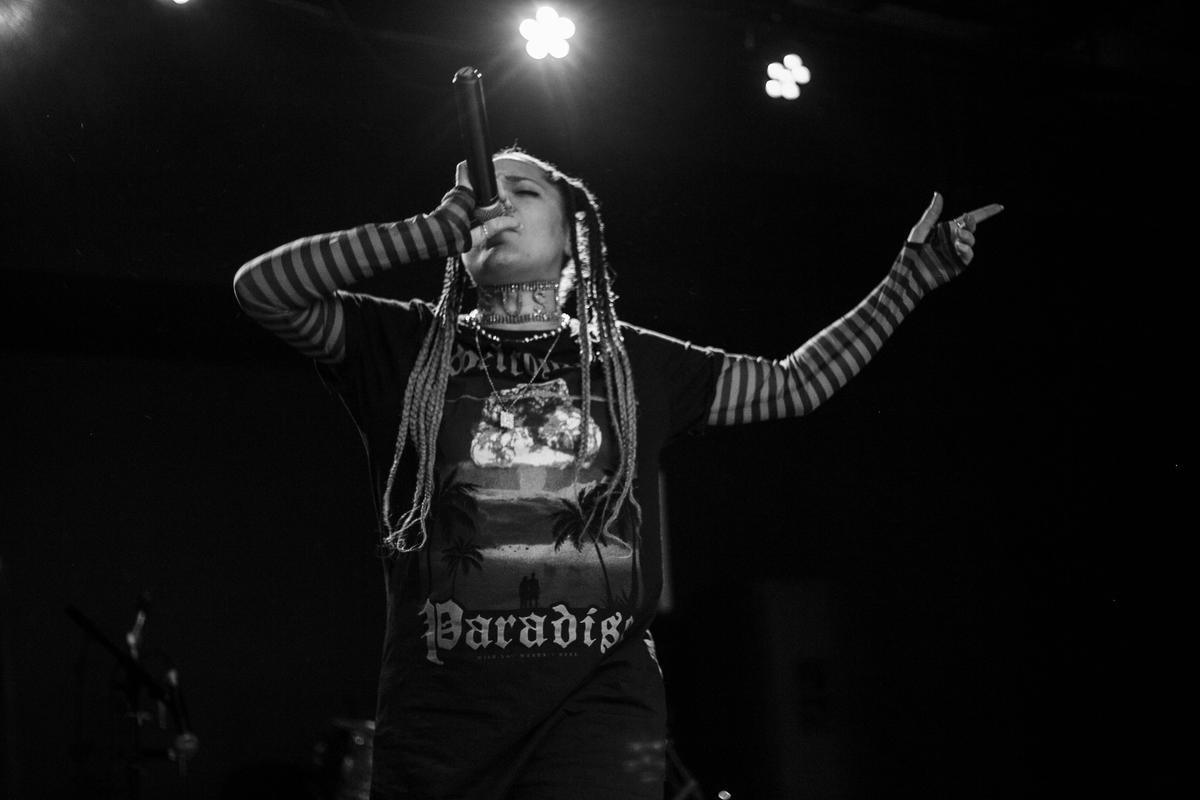 Around the festival
Each night centres around a different neighbourhood, which means venues are never more than a ten or fifteen minute walk from each other. It makes it easy to jump between the jam packed line-up and catch a decent handful of acts each night. The venues are hugely eclectic too, meaning you can be watching an acoustic-indie band in a church one minute, a rapper in a cafe the next and a singer-songwriter in a book store the minute after that. If you want to kill time between acts, a lot of the venues offer some other activities, like House of Targ's extensive array of pinball machines.
What's nice about the inner-city happenings of the festival means that it never feels overcrowded and you'll often bump into artists and other delegates as you make your way around. Plus there's plenty of options to grab a bite to eat or a cocktail as most of the venues are next to some of Ottawa's main strips, packed full of cafes, restaurants and more.
Getting there
If you're heading over from the UK, you can grab a direct flight to Ottawa from most London airports. If you're looking to extend your holiday, you can grab a bus or train to Montreal after the festival finishes. It's only a few hours away and offers even more insight into Canada's music culture.
The tourism thing
As Canada's capital, there is so, so much to do in Ottawa. During Megaphono, the houses of parliament host a massive ice rink, where you can slip around amongst the Canadian experts. The houses of parliament themselves are pretty spectacular too and serve as a nice outing during the festival's afternoon downtime. There are also a ton of museums to check out, including the Canadian Museum of Nature, the Canadian War Museum, the Canadian Museum of History, the Canada Science and Technology Museum and the National Gallery of Canada to name but a few.
Confederation Park also hosts Winterlude during the first three weeks of February, with a bunch of fun, free activities. The park is also decked out with impressive ice sculptures that are treated to coloured backing lights once the sun sets which is definitely worth checking out when you get a spare moment. As for coffee – because you'll basically live on the stuff throughout the festival's late nights – The Ministry of Coffee, Bread and Sons and Scone Witch are all Ottawa favourites. Pure Kitchen and The Green Door are also highly praised for their vegan menus, meaning your dietary requirements won't make you go hungry. If you're looking for something sweet, Suzy Q donuts is one of the most popular spots in town – just be prepared to queue for a good ten minutes or so (it's worth it!)
Most of Megaphono's happenings on Saturday afternoon take place around Wellington Street, with lots of vintage and charity shops to browse through. A few performances take place at Ottawa's premiere record store – The Record Centre – that offers an extensive range of new and used vinyl. The perfect opportunity to shop while also checking out a local band.
Our pick of the festival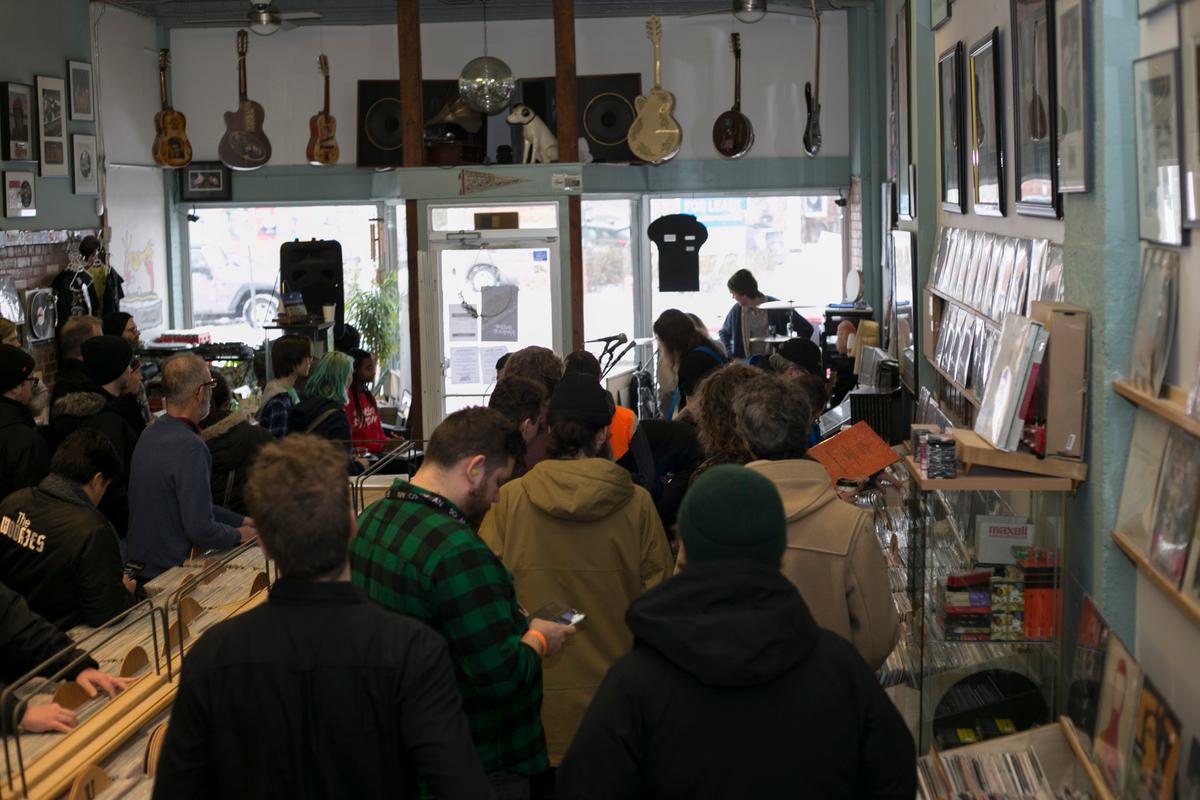 Calgary's FOONYAP (pictured above, photo by Colin Medley) is a compositional expert. Mixing classical influences with poignant, looping textures, her set at The General Assembly late on a Saturday afternoon was strikingly beautiful and enough to keep the audience silent for the entirety of her set. It swayed between a restrained delicacy and a roaring euphoria, as she utilized her violin and ukulele for a truly impressive sonic expedition. The performance felt urgent, necessary, powerful and vulnerable all at the same time, making for an emotional and intense experience. It was a display of fearless artistry and one that marks FOONYAP as a musician with serious capabilities.
With a background in theatre and dance, Muzzy Legault creates jazz-infused hip-hop that is instantly infectious. Performing under the darkened backdrop of the 27 Club on a Friday night, she's accompanied by a DJ for a set that brings together pop melodies and lustrous, unwavering vocals. As a self-described shy person, Legault does wonders on stage, with a playful attitude that gets most of the attendees pushing their hands in the air or swaying with their pals. It's perhaps pushing through this extremely relatable stage anxiety that makes her set all the more engaging.
Blending poetry against a backdrop of hip-hop influences, King Kimbit – born as Nguyễn Anh Thư – is an artist that will stop you in your tracks. Her thoughtful, impassioned commentary on the patriarchy, societal imbalances and racism, makes for stories that muster a sense of healing and strength. It's impossible not to feel the emotional weight of her narrative, one which she performs with precision and sincerity. Her set is made up of much of her recent release – Life Lessons Poetically – which aims to illustrate that "despite the inevitable presence of oppressive white supremacy and patriarchy, there is beauty in telling stories of life and death, revealing the healing and survival of women and the world."
Describing themselves "like glitter-infused jelly on toast," it's hard not to fall for Sparklesaurus' lushious dream-pop. The Ottawa four piece produce peppy, indie-inspired slow burners that find connection through their charming execution. 2016 EP Perennials feels like basking in the first rays of the year, packed full of polished, promising bangers that could alleviate almost any anxiety. Their set, taking place in a packed little pub, is euphorically upbeat as spacey synths filter through catchy, animated strums, pushing their hazy pop explosion to new heights.
Led by Chloé Soldevila, Montreal's Anemone are undeniably charming. Journeying through odysseys of psych-rock, dream pop and 70s disco, the quintet have a raucous energy that secures a celebrated reception. Despite the improvised undertones of their set, their performance at Pop Montreal's showcase on Saturday night is a cohesive, well-rounded exploration of pop-rock brilliance. Unafraid to let songs linger past the five minute mark, the spontaneous nature of their output produces shimmering, full-bodied pop gems.
Helena Deland's soft indie-rock has been garnering attention across the world. The singer-songwriter has toured with the likes of Whitney and on Saturday night, she treats Megaphono to a red-lit performance at the historic St. Albans Church. Producing breezy, folk-inspired jams, this full band set gives weight to Deland's introspective lyricism. There's an exposed charm to her tracks, as she saunters through lonesome vocals and layered acoustic textures to bring tales of lost love and longing with a 60s-style flair.
If you've never experienced throat singing before, Silla + Rise are your euphoric introduction. Featuring best friends Cynthia Pitsiulak (Kimmirut, NU) and Charlotte Qamaniq (Iglulik, NU) their name comes from the word "Sila" meaning "weather' in their Inuktitut dialect. Beat extraordinaire Rise Ashen creates stark, futuristic rhythms which Pitsiulak and Qamaniq then "battle" over with their throat singing talents. It's a refreshing, spiritual experience that sees genuine love pour between these two best pals as they perform with an intimate finesse.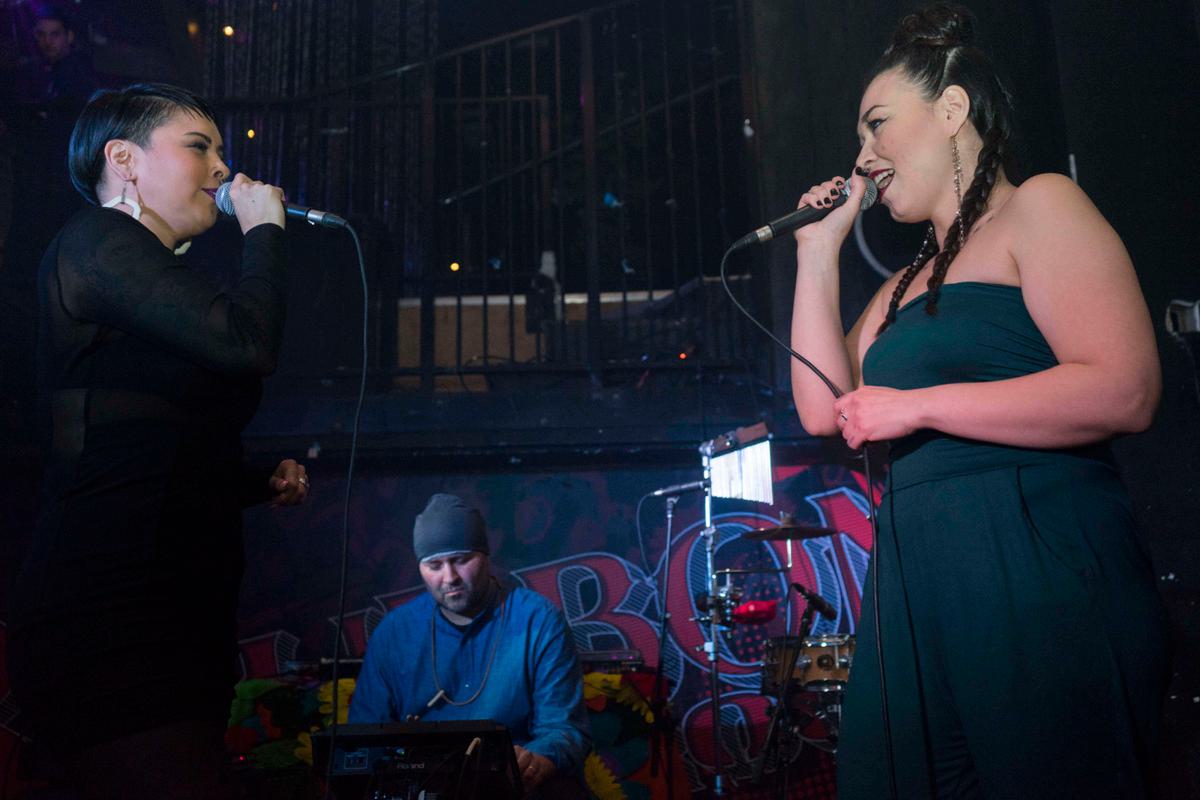 There's nothing better than a straight-up party band and Bonnie Doon (above, photo by Ming Wu) are here to do just that. Featuring tracks that lend themselves to the playful early days of the B52's, the quartett are gloriously silly. Trashy percussion and riotous melodies guides sing-a-long anthems for the twenty-somethings of today, while a gorgeous drag queen acts as the evening's back-up dancer. It's a freeing, momentous set that throws the middle finger at those who take themselves too seriously.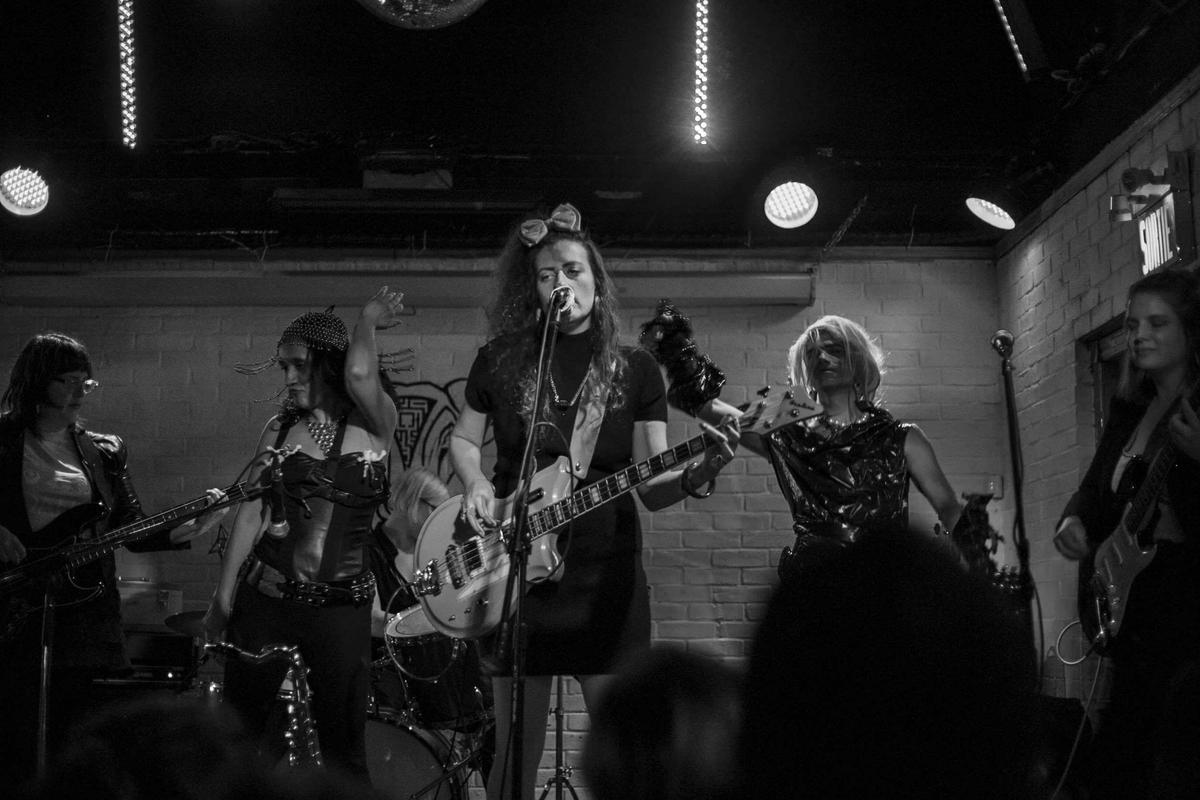 Having supported Andy Shauf during his UK tour in 2017, Ottawa's Trails (pictured above, photo by Ming Wu) has amassed a reputation for refined, psychedelic songs that are packed full of poignancy. She brings a strikingly eerie performance to the fourth stage at the NAC, as dimly lit tables surrounding the stage make for an intimate, hushed experience. The (extremely) young songwriter blends inspirations of dreams, nature and longing for an expansive, moody saunter through cinematic mystique.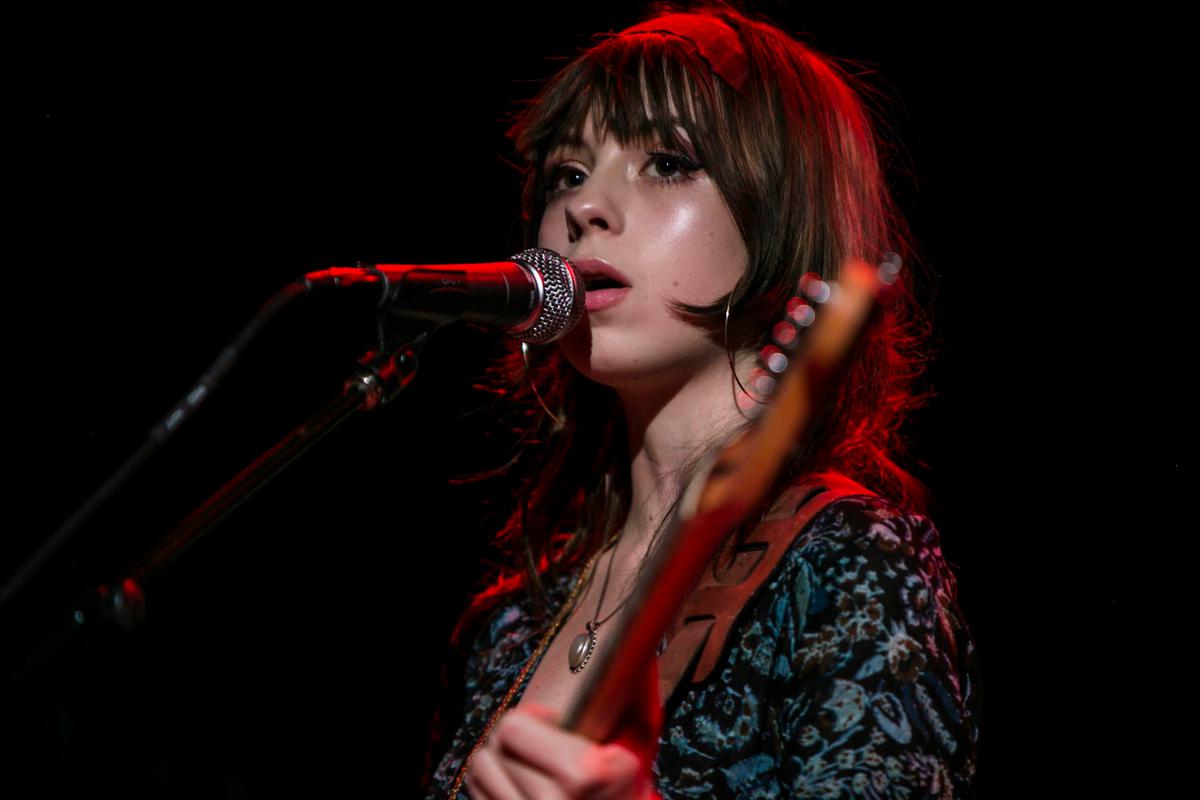 Native North America showcase
Hosted by CBC Radio One's Rosanna Deerchild, the Native North America Gathering celebrates the extraordinary storytelling and poignant songwriting from the Light in the Attic, Grammy-nominated, Native North America Vol. One compilation. Kicking off Willie Dunn's haunting 1968 short film The Ballad of Crowfoot, the showcase also featured momentous performances from Duke Redbird, Willie Thrasher and Linda Saddleback, Willy Mitchell, Leland Bell, Eric Landry and legendary Abenaki filmmaker and songwriter Alanis Obomsawin.
Half-way through the performance, Deerchild announces that Saskatchewan farmer Gerald Stanley had been found not guilty in the 2016 shooting death of Colten Boushie. Audience members cry, they scream of the shame of the outcome. There's a moment of silence for Colten and his family, to reflect upon the repeated injustice the Indigenous communities face. The moment marks the importance of gatherings like this, where love and tentative hopefulness can thrive through song and storytelling and it's more important than ever, that we listen.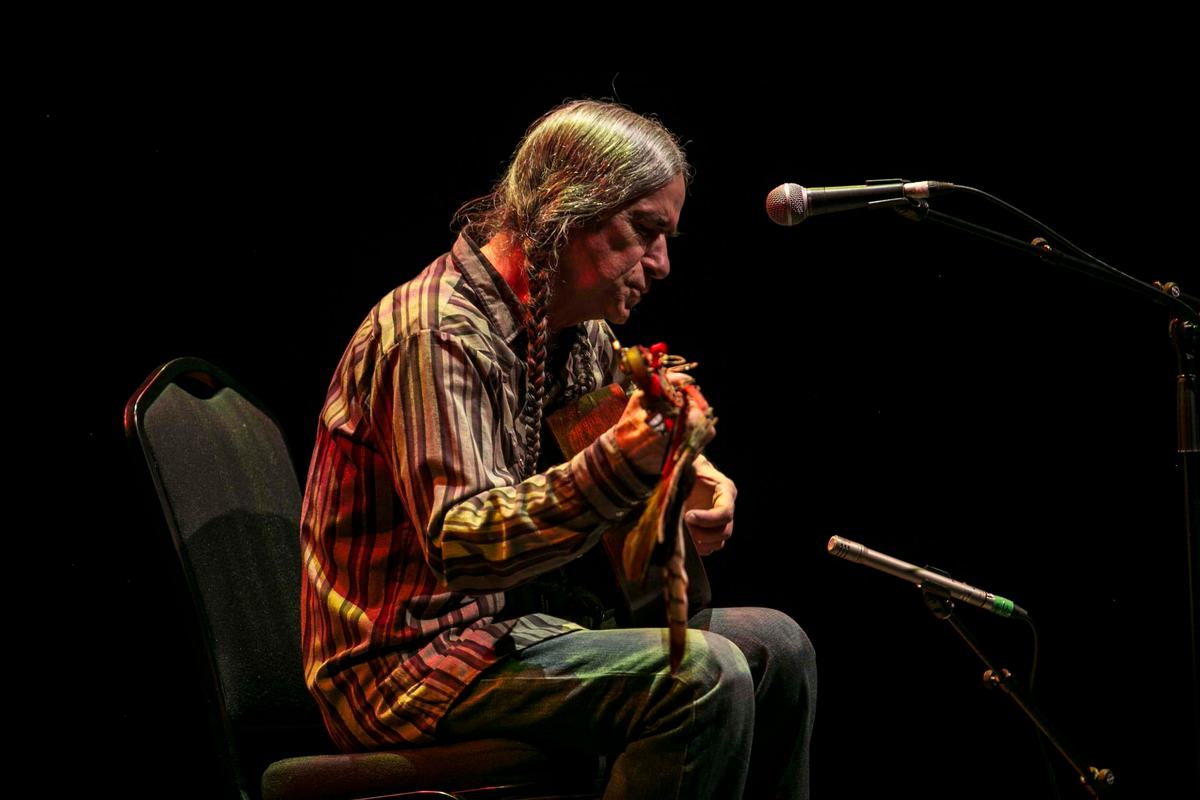 Tips for 2019
Providing a prolific snapshot of the Ottawa music scene, Megaphono thrives when it comes to producing an eclectic, forward-thinking line-up. There's a sense of genuine care and attention when it comes to putting together the artists for a schedule that dodges predictability and instead, brings together some of the most exciting, untapped talent in an accessible and safe manner. It's easy to get around and the way in which artists, delegates and attendees all come together under the same (venue) roof rids Megaphono of any hierarchy and instead gets back to enjoying music for the blatant fun of it.
Every year the number of artists has increased and 2019 will see the Megaphono line-up continue to grow – perhaps closer to 100. There will be a continued focus on the best talent from the region, as well as the Toronto-Montreal corridor, featuring a wide swath of genres – there's hopes to have a proper metal show next year. There will also be a few collaborations with embassies and museums that the team have been working out for awhile.
An open mind and open ears are all that's needed to enjoy Megaphono for the expansive, thoughtful showcase that it is. Don't miss out on one of the best, untapped treasures in the industry.