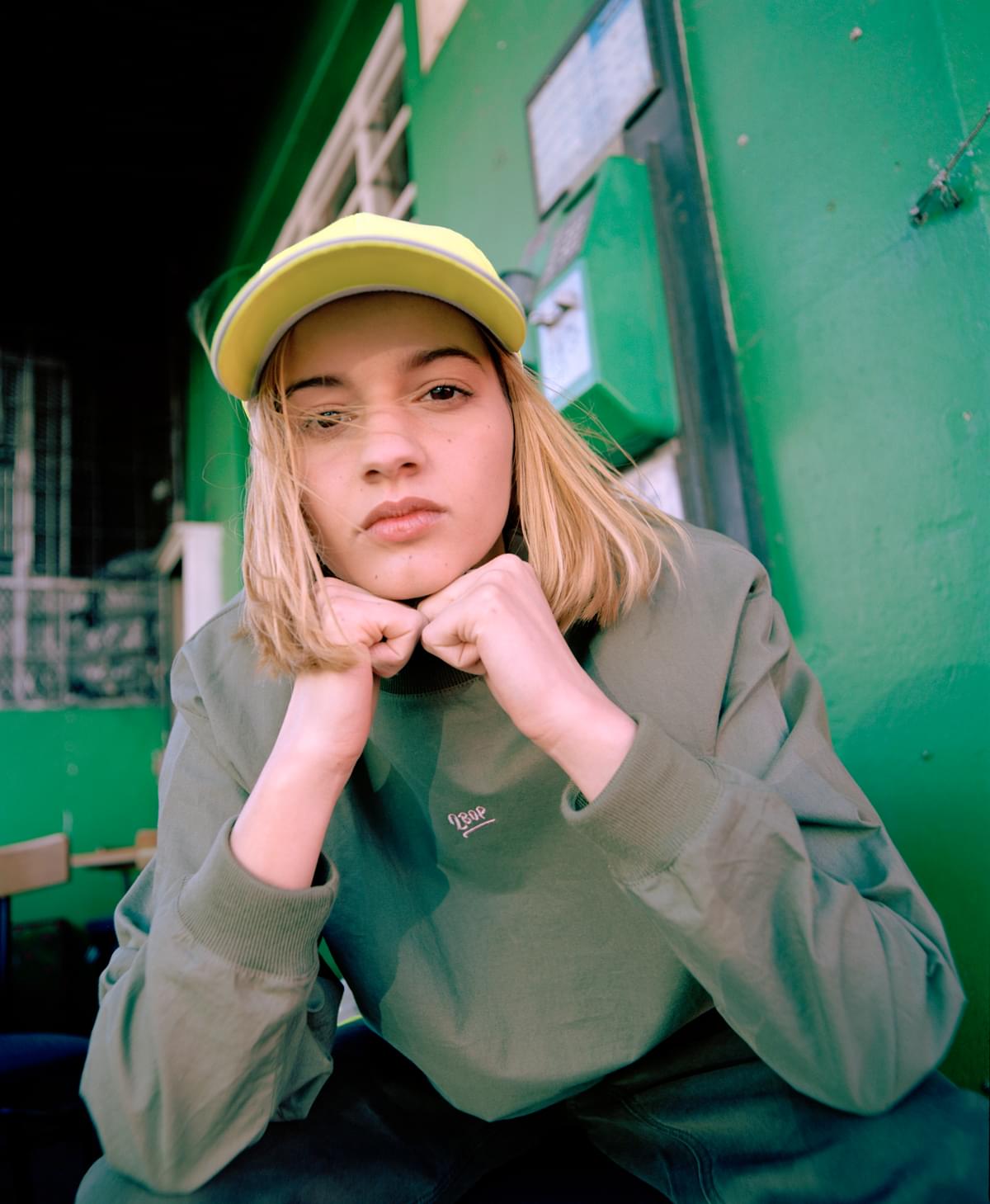 Rebirth & Truth
11 May 2018, 10:11
Marlene Nader (aka Mavi Phoenix) began writing, rapping and producing at just 11 years old, developing her own distinctive style of performance and delivery through Garageband experimentation. Over a decade later Phoenix is one of Austria's foremost breaking artists and has her sights firmly set on taking on the world.
Born in Austria, Mavi Phoenix grew up attending English-speaking schools and listening to David Bowie and Queens Of The Stone Age amongst other guitar acts. After her grandfather (A Syrian refugee who came to Austria in the 70s) gave her an old MacBook to tinker on, Phoenix's tasted grew to include hip-hop icons Kanye West and Outkast alongside pop greats Miley Cyrus and Lady Gaga, artists that still have a profound effect on her output today.
Nader chose the moniker Mavi Phoenix in tribute to actor Rivers Phoenix of Stand By Me fame as well as a nod to the creature of classical mythology - a symbol of renewal and hope. Fittingly, her music is nothing if not fiery - filled to the brim with youthful exuberance and a certain degree of swagger whilst remaining tender and affectionate in places.
Since 2015 Nader has released two EPs and several singles including the stunning Young Prophet EP and "Janet Jackson". Defined by its irreverent musings on subjects like femininity and sex as well as her unique style of delivery, Nader's output thus far has been boundary breaking - a sort of Eurotrap flow with nods to everything from Sido to Young Thug.
Her latest offering "Yellow" was produced by RIP Swirl in Berlin last year and in her own words plays on the idea that " Things can go wrong but the light will come back. Pain is not forever."
Part of Nader's charm is that she exists outside the framework of pop female rap music where characters like Cardi B and Nick Minaj in the States alongside Stefflon Don and IAMDBB in the UK take all the headlines (and rightly so). Her music is much more European in its subtly and in a way, a microcosm of the modern developing cultural differences and similarities between the mainland and United Kingdom.
Get the Best Fit take on the week in music direct to your inbox every Friday