Mad Cool is like the European version of Coachella - but in the Madrid sun without the annoying famous people showing off their outfits.
The festival's inaugural line-up included legendary headliners The Who, Neil Young and The Prodigy, Among the rest of the names there were surprises such as Temples, The Kills, Woods, Lucy Rose, Band of Horses, Two Door Cinema Club, DIIV and Public Service Broadcasting.
A huge amount of  local talent, was also included - you probably haven't heard of them because the majority sing in their native tongue: great Spanish bands like Vetusta Morla, Lori Meyers, Xoel López or León Benavente. There was was even a stage only newer Spanish artists like Los Nastys and Iseo.
How it works
Mad Cool has six stages - three indoors with limited capacity and two stages outdoors surrounded by grass, a massive spinning wheel and decorated with the paintings by local upcoming artists such as Rebeca Khamlichi, Mina Hamada, Misterpiro, Sabek Nonsense and Pablo S. Herrero. There's also design market. 
Everything starts at 6.30pm and finishes at 4am.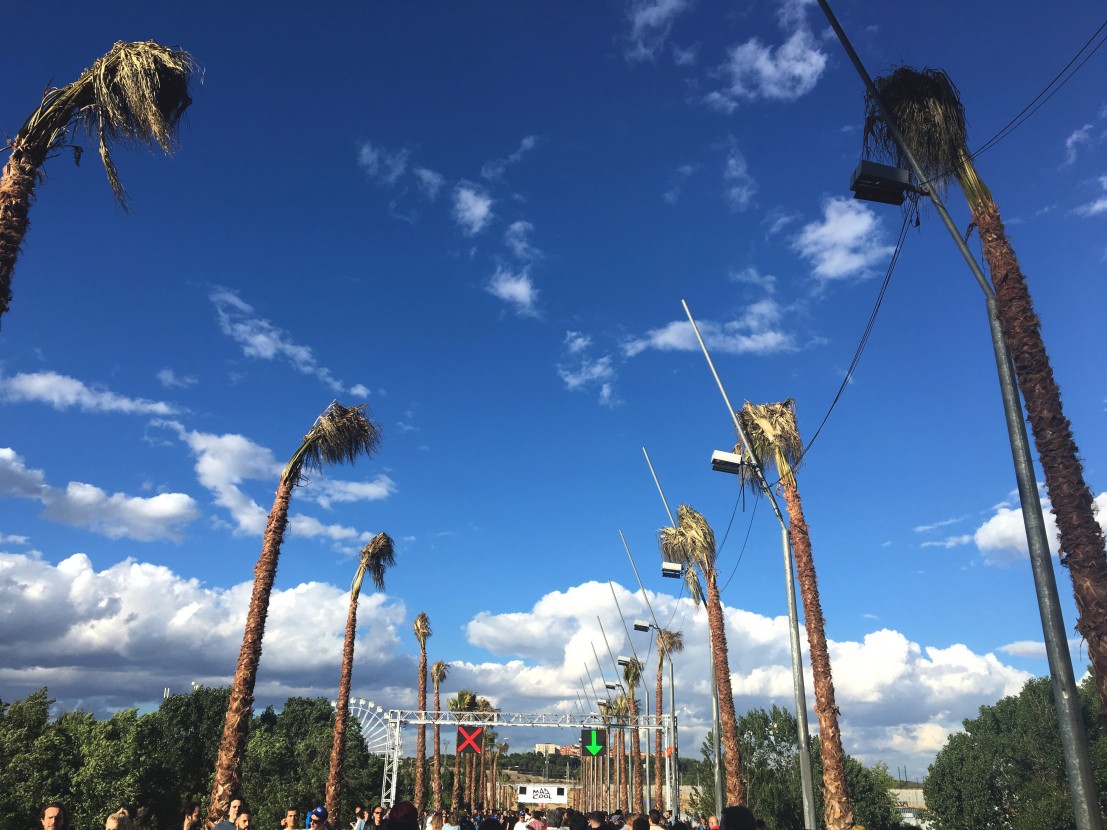 The Tourism Thing
Madrid is a city that has a lot to offer, especially when the sun comes out. There is a lot of history in the streets, but when you're in the country of tapas and sangria, who cares about history? If you want to try the best tapas in the city, go to La Latina, a barrio full of amazing bars in the heart of Madrid - you won't try anything more authentic in the city.
And if you're more into the drinking than the eating, go to Malasaña, the nest of the Madrid scene. This neighborhood has given birth to the buzzing Madrid bands that are currently taking over the world. Malasaña is where the magic happens. Try Picnic, a cozy and beautiful bar where you can try the best beer in Spain. 
What we saw
Lost Nastys
They're a band from Madrid that started in 2007 under the name of Los Brandis but were forced to change their name after a conflict with another similarly-named band, opting instead for the name of their favourite venue, the "Nasti" (a venue that especially shone in the '80s - the time of 'La movida madrileña').
They're one of the first young punk bands with a sound that was quite unique and even pure-blooded (or, as we say in Spain, castizo) and one that's inspired other bands - especially within their circle of friends that includes Parrots and Hinds.
Despite singing in Spanish, their lo-fi garage sound has led the band to play heavily outside Spain, touring France, México, the UK and most recently the USA, with a bunch of shows at SXSW. They released their first album Noche de fantasmas earlier this year and their live set is full of energy and is so, so much fun. Whether you know their music or not, you're definitely gonna want to move your feet. The shoulders might come later.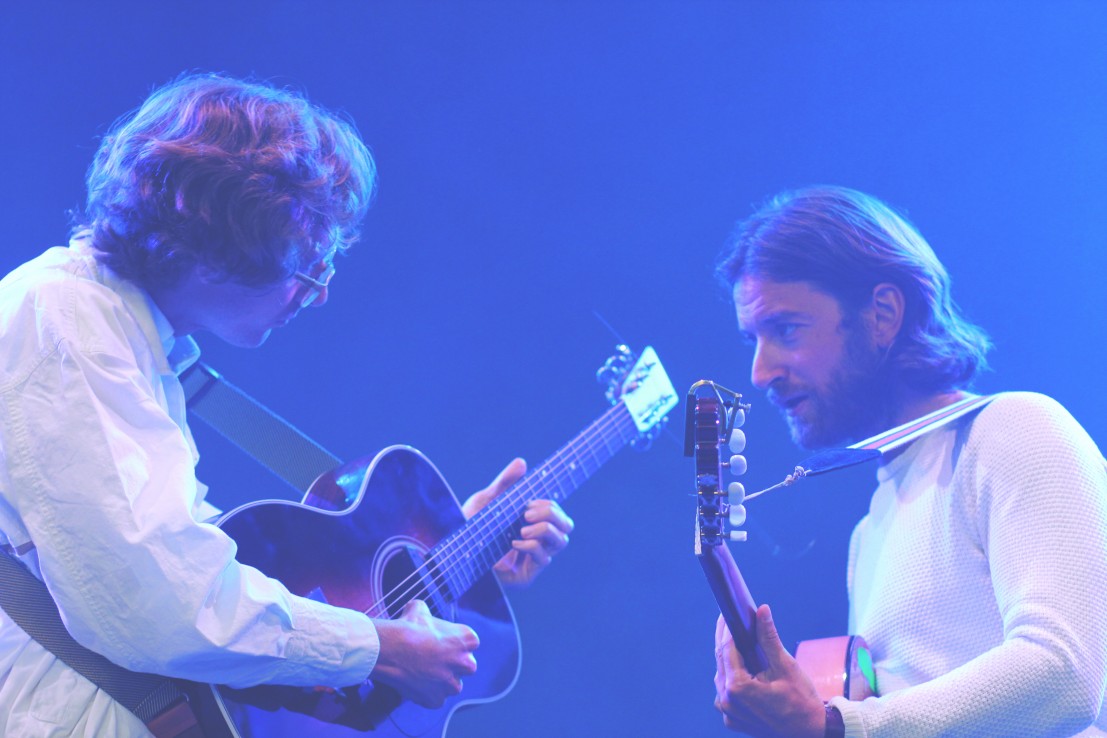 Kings of Convenience
It's quite rare to see a band like this (pictured above) at a big festival, and even more notable is the fact that people go to see them while Stereophonics or Temples are playing on rival stages. But the band from Norway could charm anyone with their two guitars and beautiful voices. They play one of the indoor stages, which rapidly gets to full capacity, with a long queue waiting outside.
During the gig, they ask the audience for a bit of quiet - after that, people stay subdued during the whole set, very fittingly, since it's all about 'Quiet is the New Loud'.
Band of Horses
Band Of Horses wow us at Mad Cool, proving that they're so much more than '00s anthem "The Funeral". I can't count how many people are there but it seems like the majority of the festival crowd meet at 11:35pm at second biggest stage to forget about everything for an hour, and listen what Band of Horses have to say.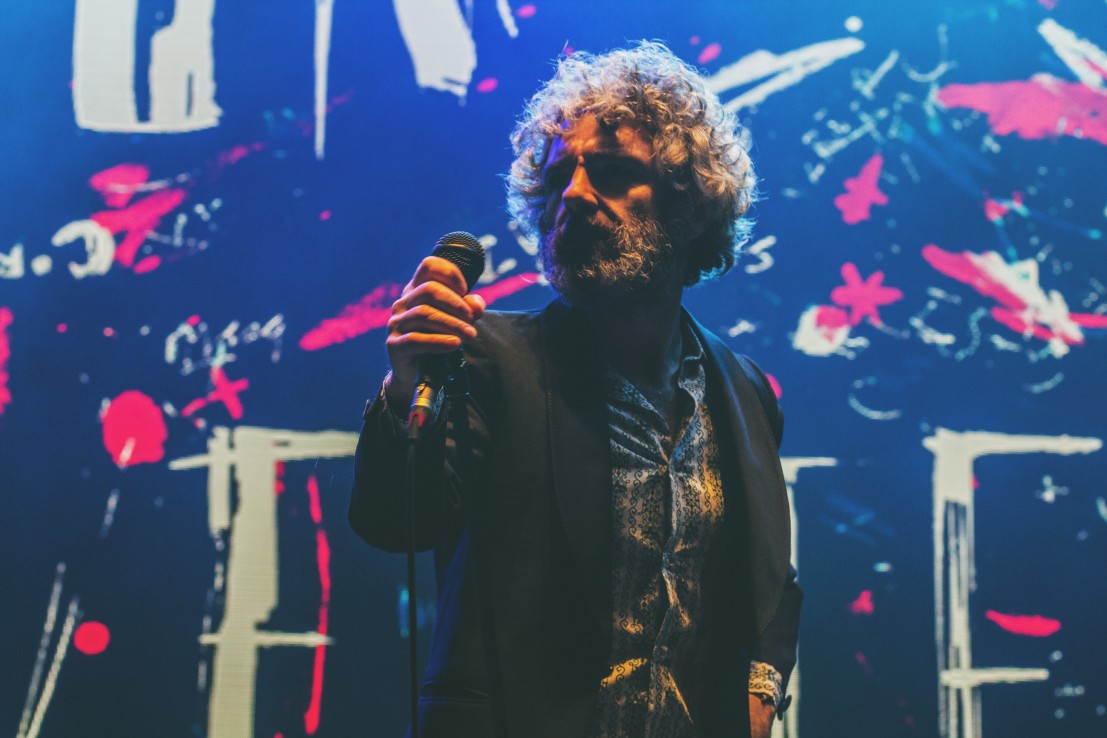 León Benavente
León Benavente includes previous members of bands such as Nacho Vegas and Tachenko. Frontman Abraham Boba started as a solo artist but didn't find success until León Benavente came into the scene. With their self-titled debut album they quickly won fans across the country, and it didn't take long for their strong political lyrics and their peculiar bass and drum lines to arrive in México.
They recently released their second album 2 which they performed almost entirely at Mad Cool to a completely packed room. Definitely one of the most powerful sets we see in the festival.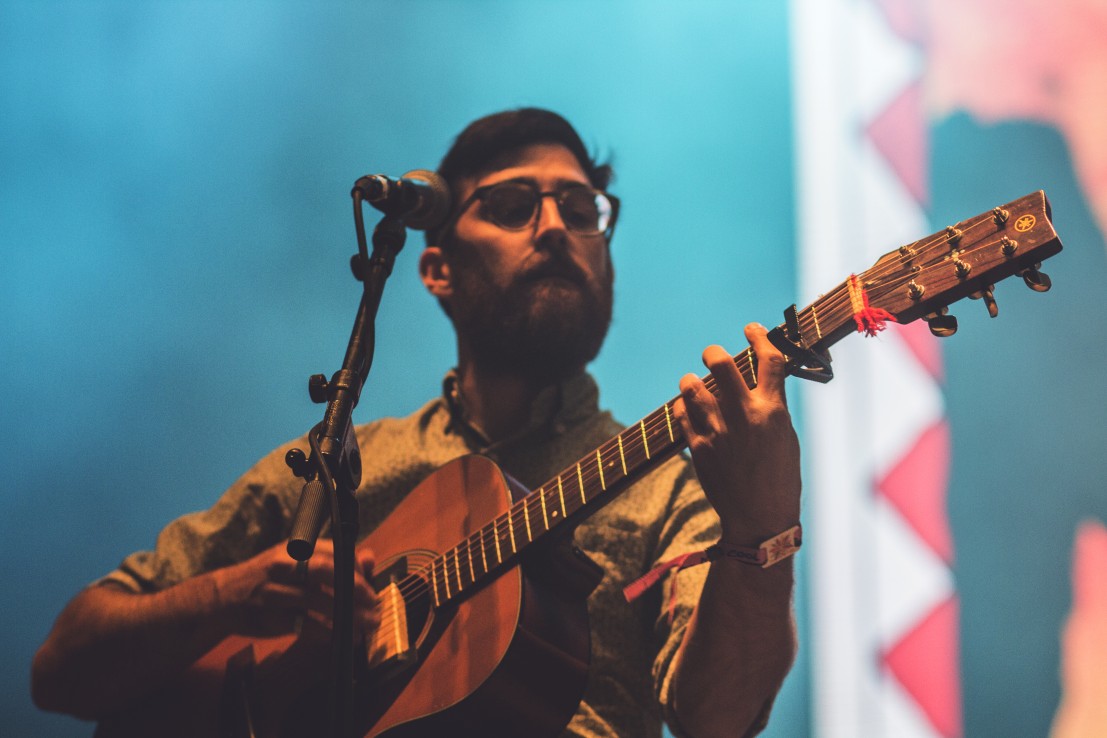 Woods
The Brooklyn band (above)brought bring their psych-folk rock back to the capital of Spain and deliver an impeccable performance, giving us the chance to enjoy their last album City Sun Eater in the River live. There is scarcely any interaction with the audience but when the songs say it all, this is surely forgivable. Sadly there is a point at the end of the gig when the room behins to empty dramatically, as Neil Young is about to begin. We stay until the end, and it is simply brilliant. They are the kind of band that your friend always recommends but you never listen to - until you do...and then, there's no coming back.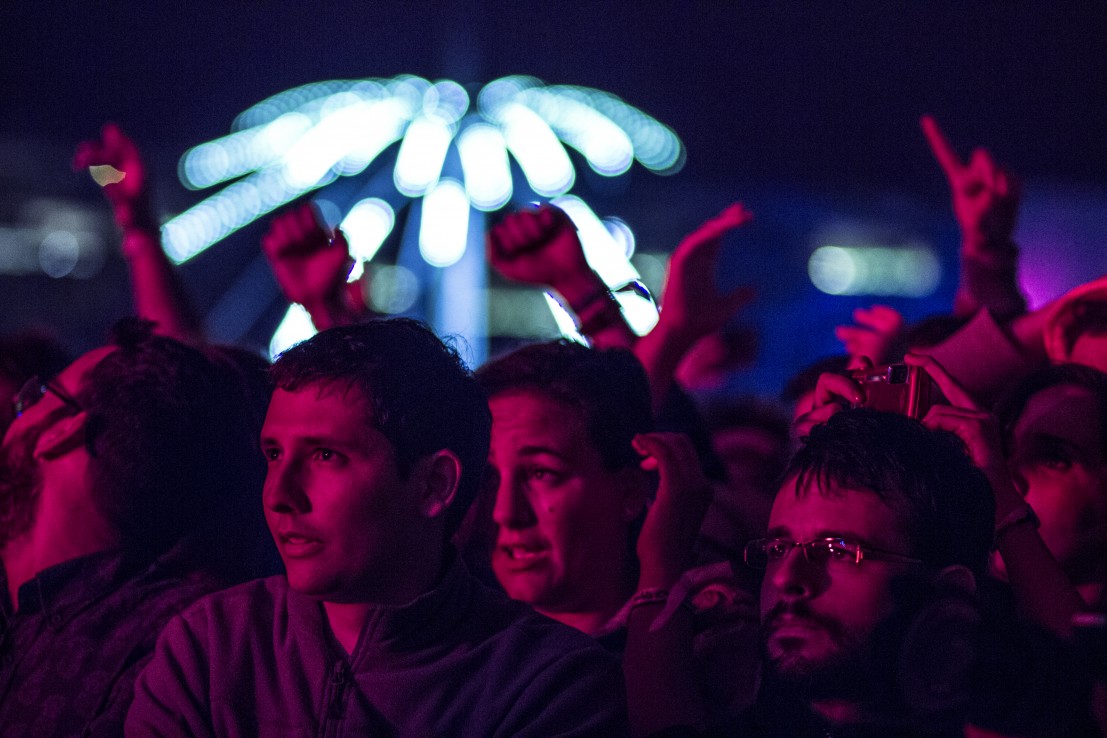 Angel Stanich
Angel Stanich, from Santander, appeared on the scene in 2014 with his debut album Cámino Ácid', which was very well received in the Spanish press. He has been touring Spain with his band, the Stanich band (as they like to call themselves), playing more than 150 gigs since releasing his album. He's even found time in to release a four-song EP Cuatro Truenos Cayeron. His music could be described as lysergic western rock, and that's what is delivered in their Mad Cool performance, playing at the same time as Flume and Biffy Clyro. They get a lot of people down to sing all the lyrics along with them - it's worth a listen if you have the chance.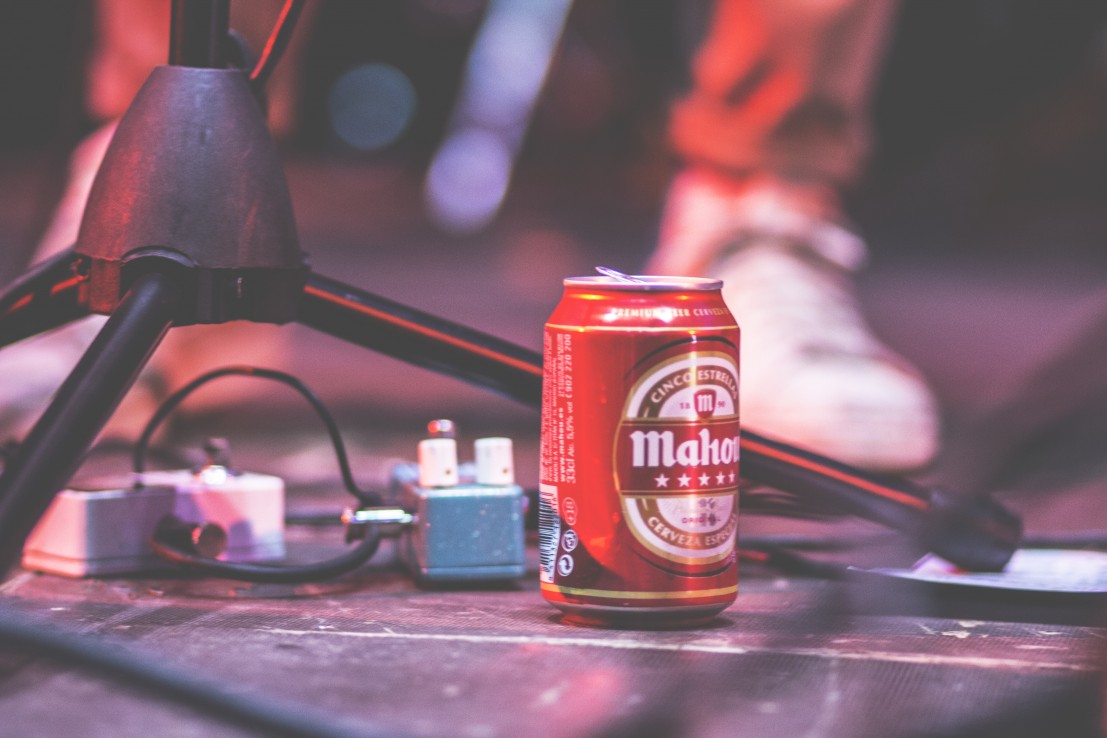 Tips for Mad Cool 2017
As the indoors stages are with limited capacity, we recommend to get to the gigs that you want to see in those stage a bit early. No-one likes queueing, but fortunately, this will be the only queue you'll have to do.
Also, the mum tips would be, sun block, comfortable shoes, maybe a cardigan for the chilly nights, but what I highly recommend is that you bring curiosity with you, let yourself discover bands that you've never heard of. You can end up discovering your new favourite band.