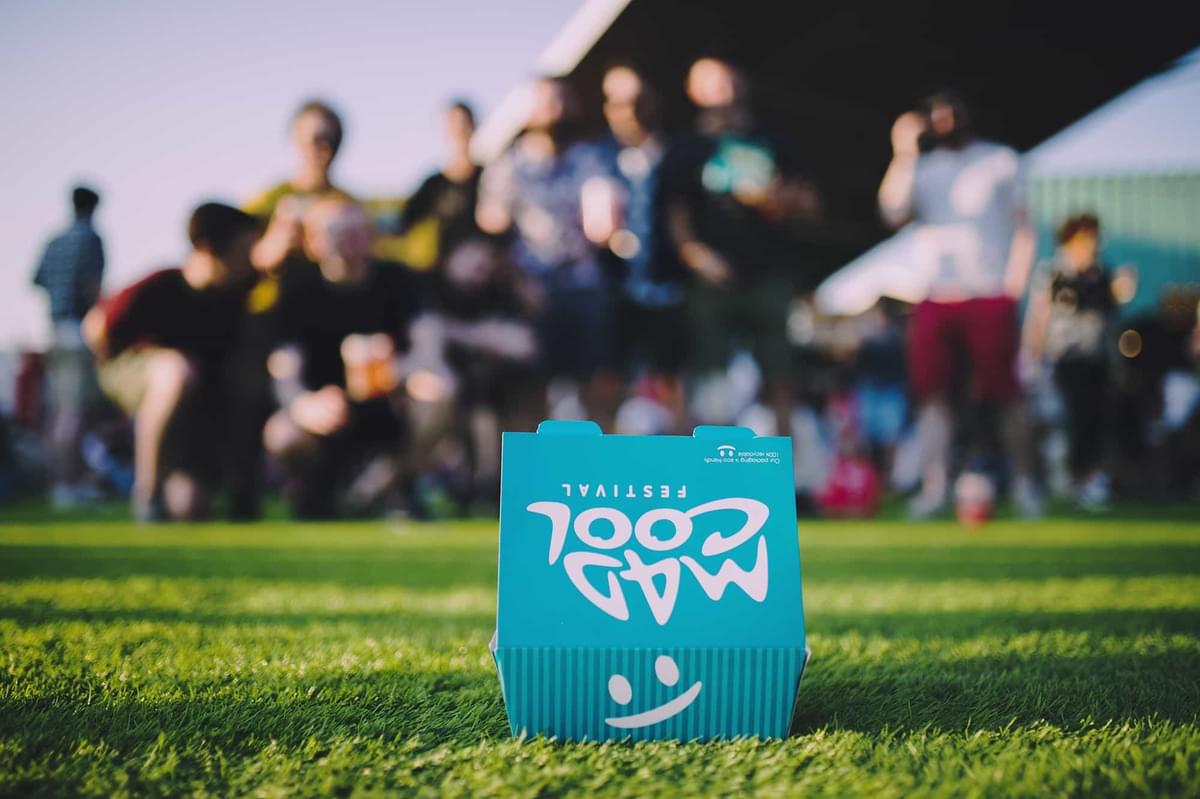 Spain's Mad Cool festival hits a rough third year as it triples in size
10 July 2018, 08:00
Madrid's Mad Cool marked its third birthday this year, almost tripling its capacity, and moving to a new site.
A festival clearly informed by the (arguably) more appealing parts of Coachella and Primavera, its home now lies a few miles north of the airport on a square kilometre of astro-turfed wasteland decked out to resemble something between BST Hyde Park, Croydon Box Park and Tellytubby land - and framed by a signature ferris wheel. If that sounds terrible, it really isn't - go to a lot of festivals and you'll appreciate the novelty of an entirely mudless event.
This year the festival's increase in size makes it the biggest music event in Spain, dwarfing Primavera's 50,000 a day crowd. Expectation in Madrid has been high and the line-up boasts the kind of names unheard of at a festival in the Spanish capital, with a high semi-legend quota: Pearl Jam, Massive Attack, At The Drive-In and Depeche Mode rub shoulders with Nine Inch Nails and Arctic Monkeys.
Let's get the frustrations and disappointments out of the way first. It remains a depressing fact of music festivals that ambition generally exceeds ability and no matter how hard you try, the ball gets dropped. What comes next is important: how you act in the face of the unexpected defines you. On the opening day, wristband pickup slows to a crawl, early sets are missed and the queues stretch on for more than a mile. Confusion reigns while people bake in 35-degree heat and it doesn't get any easier at the end of the night: the line for taxis stretches into triple figures as people struggle to get home and the phone signal collapses leaving it difficult to order an Uber despite the company striking a special-rate deal with the festival. As I write this, the Spanish consumer watchdog FACUA has demanded an explanation from the festival organizers and called on Madrid City Hall to launch an investigation.
In between all that Mad Cool gets the sound and scheduling mostly right. The two main stages sit like the inner sides of an L, couching the main space - when one performance ends, it's a 90 degree turn to catch the next one minutes later. Sets are beautifully indulgent: Pearl Jam play for over two hours while Post Malone gets a neat seventy minutes at the other end of the site reeling off a wonderful (but problematic) performance on the Koko stage. A set from Eels sees E looking typically dishevelled and sounding beatifully ramshackle but an appearance by Spanish indie poster boys of 2018 Caroline Durante don't quite pop as much at their summer hit status might suggest.
The early sets tend to be the best - languid jams in the sun which reframe the joys of Real Estate, At The Drive-In and even Snow Patrol. It almost looks as if the festival might have found their groove on day two: There's fantastic moments from Kevin Morby, Jack White, Franz Ferdinand and Arctic Monkeys - the latter three artists providing some genuinely joyful football-chant singalongs. There's strong homegrown standouts too: Barcelona soft-psych five-piece Holy Bouncer are midnight highlight, while Núria Graham (pictured above) hits a perfect stride on one of the covered stages. The 21-year old Catalan singer/songwriter channels Mac DeMarco and St Vincent, effortlessly cool dressed in a dark boiler suit.
And then headliners Massive Attack end up cancelling. There are reports that Robert Del Naja and Daddy G made the decision not to play while observing from sidestage as Franz Ferdinand's set raged on nearby.The band's statement issued days later clarifies the situation: "Regrettably the band could not play at the scheduled time because of the noise bleeding coming from other stages which due to the technical nature of their monitoring using in-ear monitors meant the show could not proceed."
Unfortunately it's a more than an hour before a messages flashes up on screen telling everyone the set isn't happening, while there's jokes aplenty that Del Naja is off making art as Banksy - but people aren't happy.
Queueing issues are resolved by the final day and there's visible relief as the audience flow freely through the gates. A few people even remark how it's a different festival entirely: "Yesterday was really tense, I felt like something really bad would kick off," one local fan tells me. "The heat and the queues made it so frustrating and my friends and me had a very difficult time getting home but today it feels positive and we are excited about that." Elsewhere. I meet two Scots who are completely oblivious to anything that's happened: they came late to avoid the queues, they didn't want to see Massive Attack and they left happy and drunk.
The final day also sees a double-header of Depeche Mode and Nine Inch nails but the festival's real coup is a curveball 2am Dua Lipa set which underpins just how far she's come in the last two years. It's a brave addition to the line-up - she's the only balls-out legit pop star here this year but "IDGAF", "No Lie" and "New Rules" have clearly done the leg work in establishing a large enough audience to make her set a highlight.
Get the Best Fit take on the week in music direct to your inbox every Friday