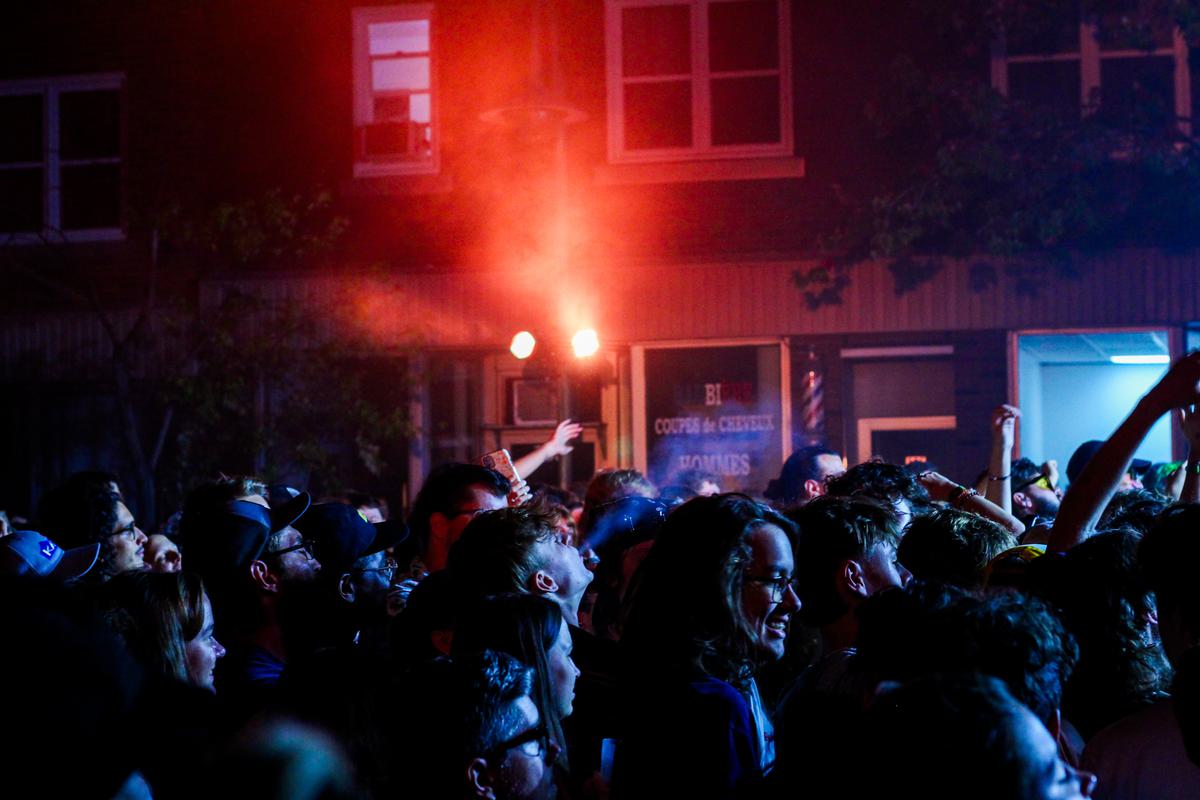 Festival De Musique Émergente delivers wonder from the undergrowth
09 September 2023, 09:00
Reflecting the unseasonably warm Labor Day weekend weather, the Festival De Musique Émergente (FME) sparks vibrancy on every street corner and side alley of Rouyn-Noranda, an otherwise quiet middle-Canadian mining town. Now in its twenty-first edition, Thomas Turner shares the magic folded into its making.
Shining a celestial light on the local favourites and up-and-coming in the Québécois scene, the 21st FME twinkled with an alternative, synth-heavy, dream-pop line-up before transforming into a kind of psychedelic-rock, pulsing, and queer-tinged hedonism under the stars.
Upwards of an eight-hour drive or rickety sixty-minute flight from the nearest metropoles of Montréal and Toronto, Rouyn-Noranda is a small Canadian city in the Abitibi-Témiscamingue region of Québec comprising the two even smaller cities of Rouyn and Noranda. Bridged by a lake and fortressed by thick layers of trees, it sits like a snow-globe for 51 weekends a year; quiet, preserved, dormant. That is, until the annual visit of the Festival De Musique Émergente whirls into town, shaking its near 43,000 inhabitants into a flurry of musical spectacle.
Advertised with different branding every year that loyal festival-goers eagerly await - previous outings including cats, snakes, and unicorns as themes - the twenty-first edition is emblazoned with designs of mushrooms and the mossy earth. Restaurant windows and lamp-posts become canvases for guerrilla marketing, as giant toadstools pop up around town in all shapes and colours. This year's outfit is particularly fitting. It feels as though FME somehow springs up from under the very earth of the city; a seedling patiently biding its time, one day suddenly sprouting, then invasively spreading like knotweed until the whole city is submerged in festival fever.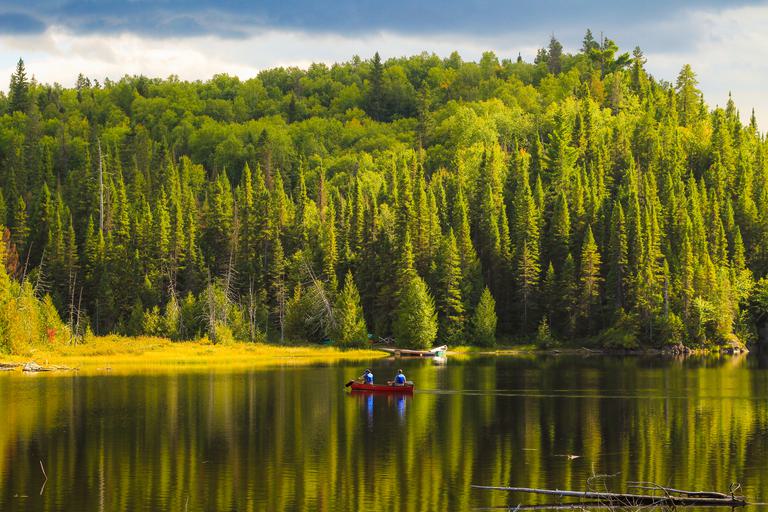 For four glorious days, all areas of the city have the potential to become transformed into serviceable venues for the festival. Seventh Street, a road in the middle of town lined with terraced shops and flats, acts as a funnel to direct attention to the main stage (the Événement SiriusXM) that sits at one end of it, and the action then spiders from this central hub down alleyways and into nearby venues. The corners of bars and cafés; repurposed cinema and theatre stages; protracted floor space inside or outside; nothing is off limits to the festival's curators. In the true FME way, I half expect to return to the hotel in the early hours of the morning to see them setting up a performance in my room. But such is the the levity of such a community-focussed, conceptualised, and constructed festival.
Being physically so close together but so structurally and conceptually distant, the different stages encourage the audience to scramble between sets to try and soak in as much of the music and setting as possible. It isn't just the eclectic venues which ensure the quick and heady pace of the festival too, but the line-up brims with beloved Québécois and Canadian talent cherry-picked to have the punters turning out. Dappled with the genres that make big waves in the region - chanson folk, shoegaze, post-punk, thrash and metal - the common thread running between the showcased artists is that they all sizzle with some connection to the alternative, otherworldly, or performative.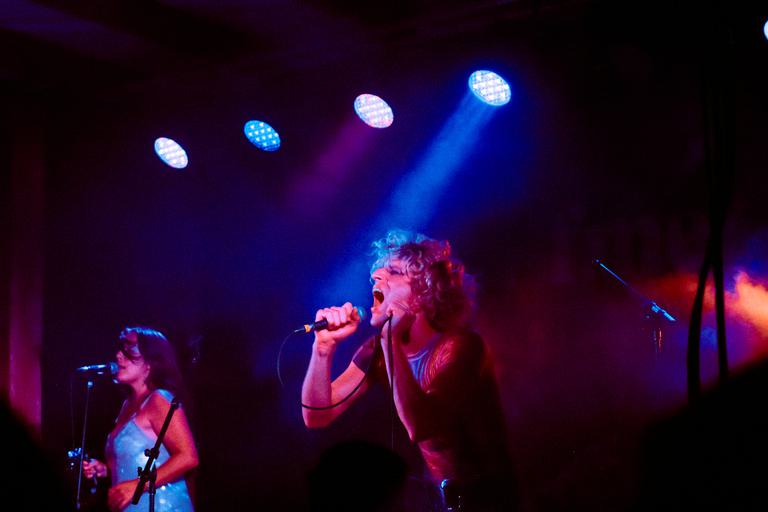 FME's programme manages to connect the dots between artists to ensure a few stylistically similar acts are grouped together at a time, but never to the point of becoming overplayed or same-ish. Moreover, by juxtaposing sounds between stages, they encourage festival-goers to walk between worlds, the consuming dream-pop of N-NAO and the powerhouse R&B of Myst Milano for instance, with the theatrics and catharsis of both genres enhanced by seeing them in quick succession. Those pulling the most enthralled crowds include First Nation artist Elisapie, who covers anthemic popular songs important to her childhood in Inuktitut language, and Les Louanges who dazzle on the main-stage with a catalogue of summery hits.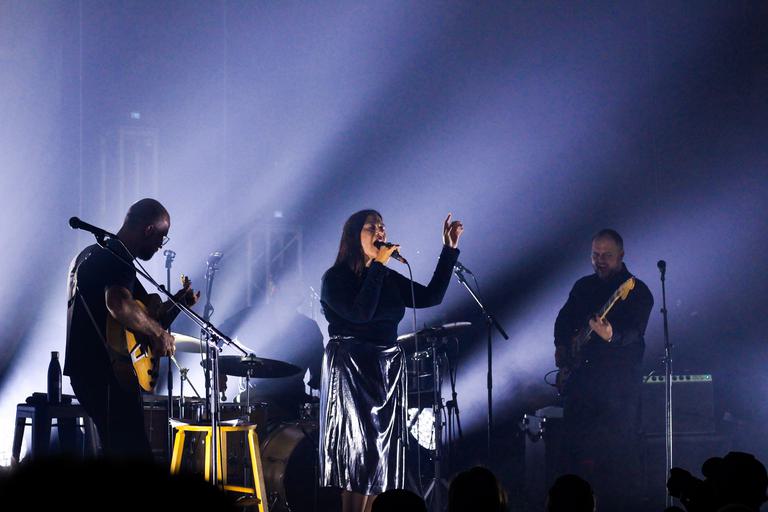 Alongside the staple pre-advertised line-up, FME also employs a surprise show system, revealing special sets to audiences throughout the weekend with an app notification at an hour's notice. The throttled indie-rock of Élégie in front of sweeping lake views; Funk-laden band TUKAN playing three separate times; Emma Beko outside the 24/7 poutine joint (as if we weren't there already). Novel as the festival starts, and not losing excitement as it progresses, they come to feel like some kind of game or treasure hunt - an unmissable collector's item that pulls confident crowds to unusual city spots.
The main charm of the Festival De Musique Émergente is in its eccentricity, a homegrown festival raised and nurtured by the population of Rouyn-Noranda. The city oozes such a deep affection for FME, spilling from the streets into their homes, so much so that sometimes it's hard to know where they end and where the festival begins. One local festival-goer, aged 32, explains how as a kid he remembers shovelling the grass around 7th Street to prepare for the main stage to be erected. Hearing my British accent so far away from home, he laughs, "I find it equally interesting and amusing. It's exciting you've traveled all this way to visit this small town I was born in. It's cool, I love that people are learning how magic it is."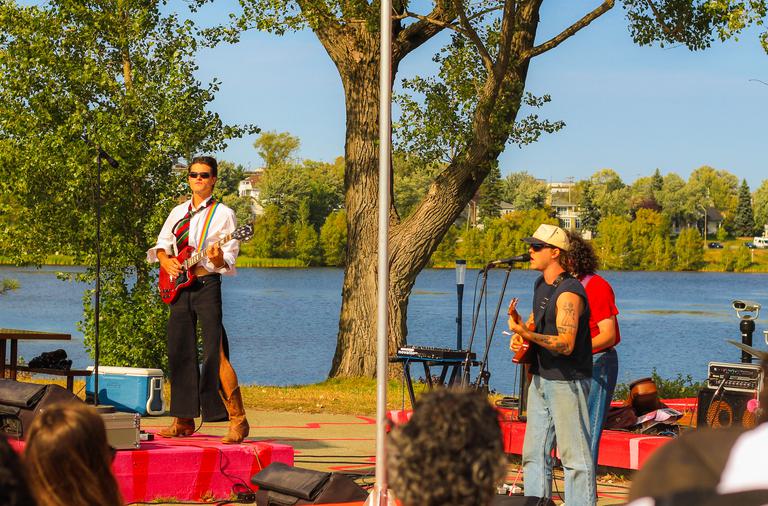 Speaking about the festival's impact on the local area with Claudine, who works with the tourism board for the Abitibi-Témiscamingue area, she explains: "It's like coming home. You bump into everyone you know, and your friends and family come to visit and stay. It's a big reunion! Everyone is so happy to host people in the city. It's like, 'Yes, new people to have fun with!'"
Explaining how the city was founded by the government giving out one-way train tickets to poor Canadian citizens, transporting them to a fledgling mining community in exchange for them building their own homes and communal infrastructure, Claudine also tells me that Rouyn-Norandans are a "gritty people" who appreciate the "simple life" and have built a community based on core principles of friendship and magnanimity.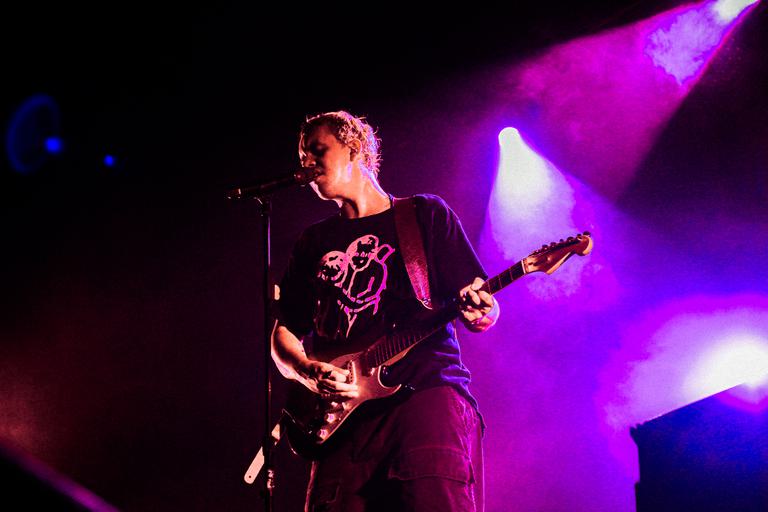 Indeed, that generosity is one of the first things that strikes me about the city, and one of the lasting notes that will outlive just the festival's presence - and not just because they offer a free barbecue to all attendees before the music begins on opening night. Signs on walking and cycle routes around the city depict two cartoon people smiling at each other and exchanging greetings" "Salut!", "Salut!" Originally bemused at this idea coming from London – stiff upper lip and all – it's almost startling to see this is actually the way people behave.

The convivial energy of Rouyn-Noranda is frankly infectious. It has become the lifeblood of FME, and the main source of nutrition that keeps the festival returning with growing vigour each year.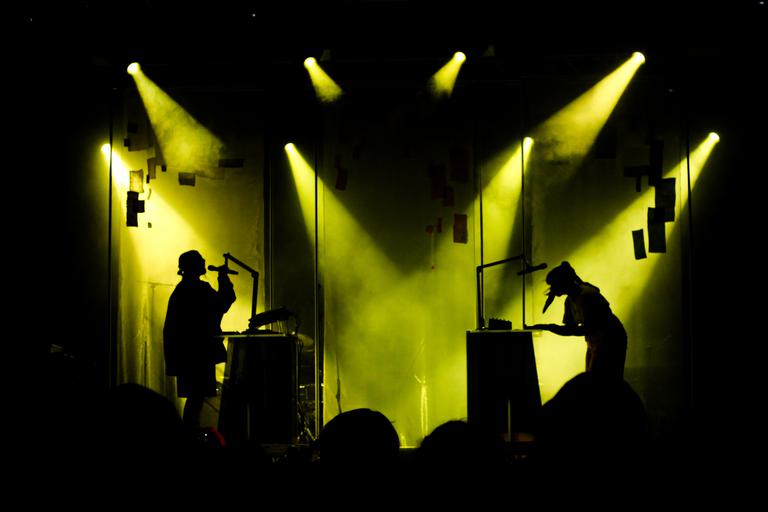 In many ways the twenty-first edition of FME is much like the toadstool that emblazons its branding. Mystically emerging from the undergrowth, it is fibrous and fleshy in places, sure, but it also has an undeniable sheen. The magic aura of the festival is in the way it is beholden by the eyes of the city, a continuing source of pride and way to show off the place they love every Labor Day weekend.