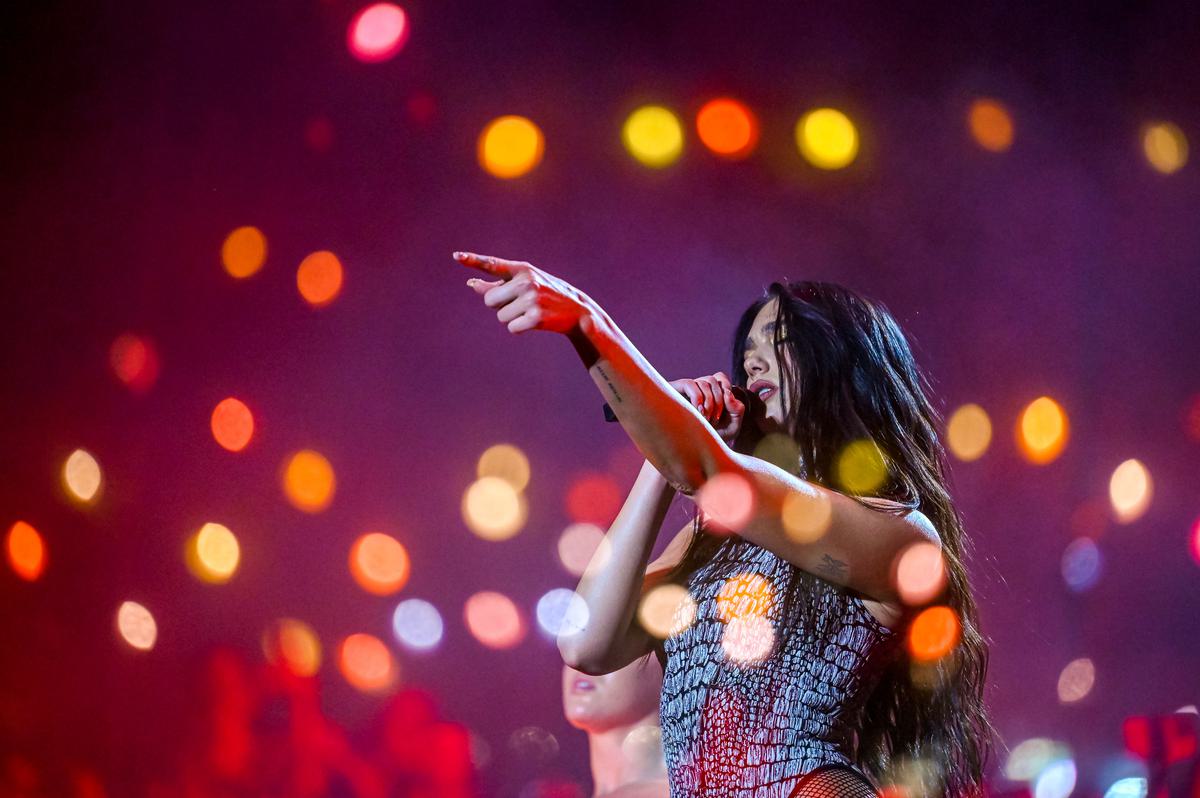 Budapest's mega-festival, Sziget, proves after a two-year hiatus, it's still the ultimate island of freedom
22 August 2022, 22:00
An industrial crane punctuates Sziget's skyline, scraping the clouds from almost any vantage point you take the Budapest site in.
It isn't a reflection of unfinished construction works on what is in many respects Europe's largest festival, welcoming a whopping 450,000 attendees this year compared with Glastonbury's 200,000, from 100 countries. Rather its purpose appears simply to hoist ballsy revellers some 100-plus feet above the sylvan Óbuda Island site to enjoy birdseye views of its enormity.
By no means a new invention, cranes have been used for human entertainment in this way for years - à la novelty restaurant experiences like Dinner In The Sky, for example. Perhaps quite an arbitrary littering on this paradisal site, many after all find such contraptions an eyesore and an illuminated Ferris wheel, far more optically agreeable, stands merely metres away with comparable vistas.
However, in many ways, it's a clear encapsulation of Sizget's audaciousness. The crane is undoubtedly excessive and unnecessary, but then so is staging a six-day festival that hosts 53 different venues, including an electronic music arena made from wooden palettes. And yes you could just simply plop yourself in one the Ferris wheel's compartments, but just dangling from a crane at heights humans would never naturally reach must surely push such sensory experiences to greater echelons.

Similarly, one could attend a more modest offering on the festival circuit, but why shouldn't you ascend into the realm where living statue showdowns, Tame Impala, queer ballroom extravaganzas, Dua Lipa, a cirque-stage, pensive panel discussions, and the Vietnam National Water Puppet Theatre co-exist? And escape to this place for six days?
Well, maybe if you need significant utilisation of your feet in the subsequent six - sales statistics for blister plasters in the festival's surrounding areas have surely risen precipitously in the past week. However, that's not the only imprint becoming a Scitizen will have on you, and thankfully, the rest are as warmly received as tipsy, early-hours tattoos in the site's various pop-up parlours.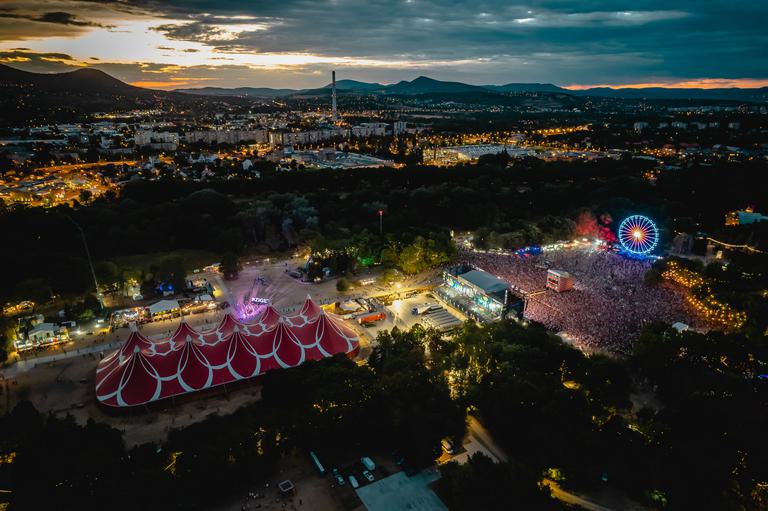 The mark Sziget leaves on life in the capital for the period around the festival is instantly apparent when you touch down and find the in-built Sziget transport office in airport arrivals. From here you can purchase reasonably-priced travel passes, one of which gives you unlimited use of the city's public transport for the duration of your stay. For those staying off-site, a metro takes you from the city centre to the island each day, which amid continental, searing climes can feel like an assault on human temperature regulation, however, with a slick 20-minute travel time it's nothing a paper towel to the forehead doesn't fix.
From here, I make the iconic pilgrimage across the now Sziget-synonymous K Bridge over the Danube, and at around 2 pm, join protracted first-day queues, which attending early in the afternoon helps make more bearable. They move efficiently, however, and on no subsequent day do I queue again, whilst also tending to arrive later, in the early evenings, but overnight set times mean it's commonplace to show up past 8 pm.

With a couple of hours until the first performer, I get my first taste of the endless culinary wonders pitched up across the site, with all corners of the globe and dietary requirements accounted for. A bowl of Indonesian street food energises me for Remi Wolf, and if I'm to match the Californian singer-songwriter's exuberance I need all the nutrients I can get.

The 26-year-old lands on the main stage as the peppiest rockstar imaginable - "How many of you have felt like a cunty ass bitch?", she asks the crowd at one point, against her multi-coloured, cartoon-heavy visuals, one of which depicts her on all fours pretending to be a cat, and another, swimming in a psychedelic rainbow ocean. They certainly colour the atmosphere, however, the deftness of the consistent run of bangers, largely driven by funk and soul, isn't overlooked. A cover of Gnarls Barkley's "Crazy" accentuates her vocal prowess, and her instrumental skills come to the fore when she boots her drummer off the kit for a turn, redeploying him to leading crowd affirmation chants, including: "It's Dua Lipa summer".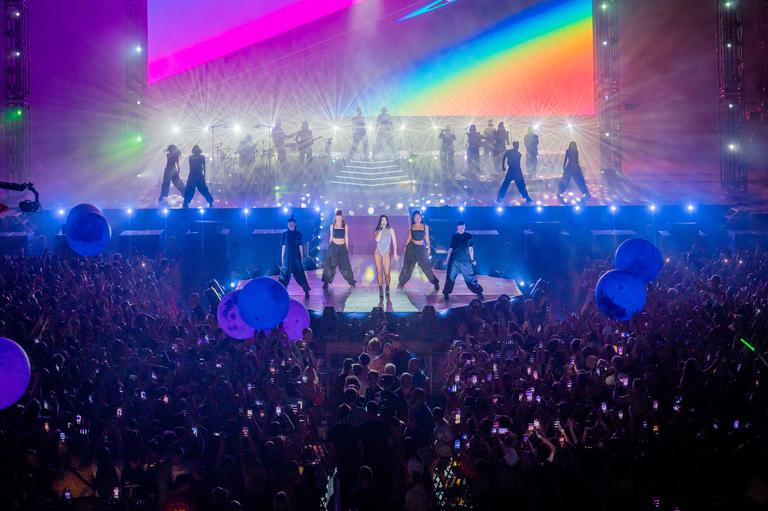 Fast-forward to 9 pm and you'd be forgiven for thinking it was Dua Lipa's world. The Future Nostalgia album's bounty of disco-pop magic makes for a set of evenly-dispersed joy, that perhaps surprisingly, serves as one of the greatest unifiers of the festival's duration. Whilst mutterings of ''Ugh, she's so fit'' are frequent, the eruption of the likes of "Don't Start Now" prove impossible not to get behind regardless of musical inclinations. The 26-year-old may as well be the alpha and omega of the whole music industry at that moment, but it's only 11 pm when she finishes, and at Sziget, that's barely afternoon.

The debonair, house-drenched rap of Channel Tres does more than fend off any Dua-induced come-down, as I head to the newly named FreeDome second stage, where the world's alternative music heavyweights are front and centre. However, the late-night highlight is my debut venture to Sziget's LGBTQIA+ epicentre, the Magic Mirror dome, where the London collective, Queer House Party, responsible for lockdown's ultimate virtual club nights and now IRL inclusive jamborees, reign supreme. Magic Mirror doubles up as one of the festival's most freeing club spaces, but it's here I also choose from a rich daytime programme of queer events during the week, including panel discussions on everything from chem sex, being an LGBTQIA+ influencer, and religion in the community - plus voguing workshops, international theatre and comedy acts.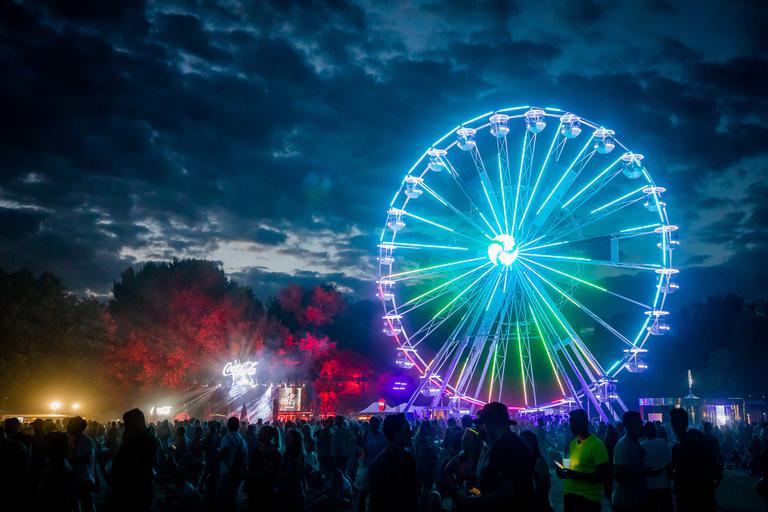 Day two's mainstage offerings don't quite arouse crowds to the extent of the previous one's, however, Bastille's early-evening batch of airtight synth-heavy, indie-pop is certainly palatable. Kings of Leon's headline anthems "Use Somebody", "Sex On Fire" etc. are hard to argue with and trigger some of the most furious singalongs of the event later in the evening. Material from 2021's When You See Yourself doesn't quite command fans the same, but the four-piece certainly proves their enduring vitality as a live rock act. The consensual mood of the day however is that this is one for rest in anticipation of main attractions ahead. The soothing, melodic house of John Talabot in the aforementioned, wooden palette-constructed, Samsung Colosseum, a 360-degree, electronic music arena, invites me to bathe in Sziget's early hours, whilst preserving myself for the marathon's later stretches.

However, nothing really could have primed me for scaling the hills and steps to Buda castle on day three's VIP Castle Party, held off-site on the Thursday and Friday. A full VIP pass for the festival will set you back 220€ more than the 275€ standard price. On-site, this grants access to leafy, fairy-light adorned H&M-sponsored areas, with the main appeals of greater toilet access and shorter bar queues - which by day six are coveted - and a slightly raised viewing terrace at the side of the main stage. Other than that, an automated Yves Saint Laurent full-body perfume sprayer offers some brief titillation and the t-shirt customisation stall is fun if you like crafts.

The castle party is one of various additional events festival-goers can purchase separately, however, and in this case with a 69€ surcharge. Acts like Jungle play to intimate crowds with panoramic views of the city from Buda Castle, which as part of the cream of the capital's architecture is certainly worth a visit. The change of dancing backdrop is a novelty, however, I'm not exactly dragged away from the event when it comes to continuing on to the main site.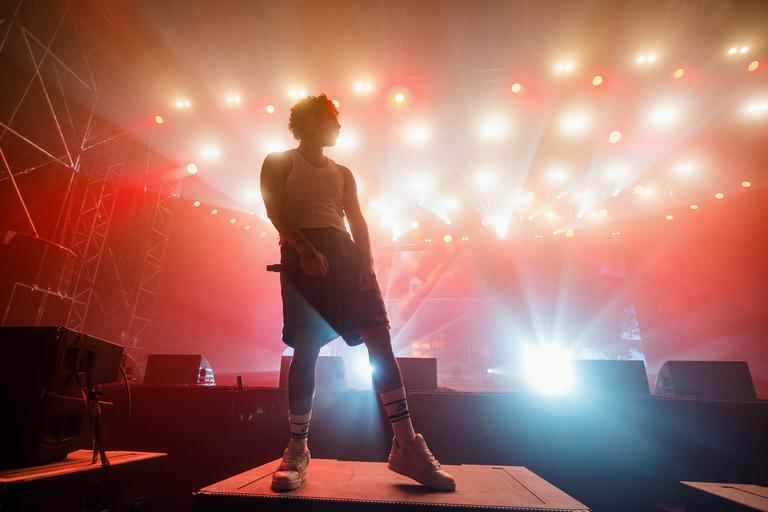 Not to discount the magnetism of slowthai's carnage, however, as I arrive at the FreeDome as the Northampton rapper leads mosh pitting fans through his stellar, now two albums worth of rap excellence. A masterclass in performance gusto, this may as well be the gig of his life, which is particularly impressive when you consider the Nothing Great About Britain hitmaker's packed schedule of summer shows. The apex, perhaps, when a fan and fellow Northamptonian volunteers himself on stage to cover Skepta's verse of "Inglorious'', blitzing it.

The pull of Justin Bieber's mainstage turn is not as strong and if there was a list of artists I haven't prioritised seeing in my life, he would be on there. However, the Canadian juggernaut is one of the most anticipated appearances of the festival and with his own ticket prices often exceeding three digits, I can hear at least Martin Lewis telling me to venture over. The former teen star's decade-plus run of hits have been cascaded to the mainly gen-z and millennial audience throughout their youth, so they should as a minimum be crowd-pleasers, however, the star is subdued and the atmosphere reflects. An adept band, high-budget production, section of ardent-fan hysteria, and Beiber's perfectly serviceable vocals mean the performance still lands on its feet. Given his recently documented struggles with Ramsay-Hunt syndrome, it feels hard to criticise.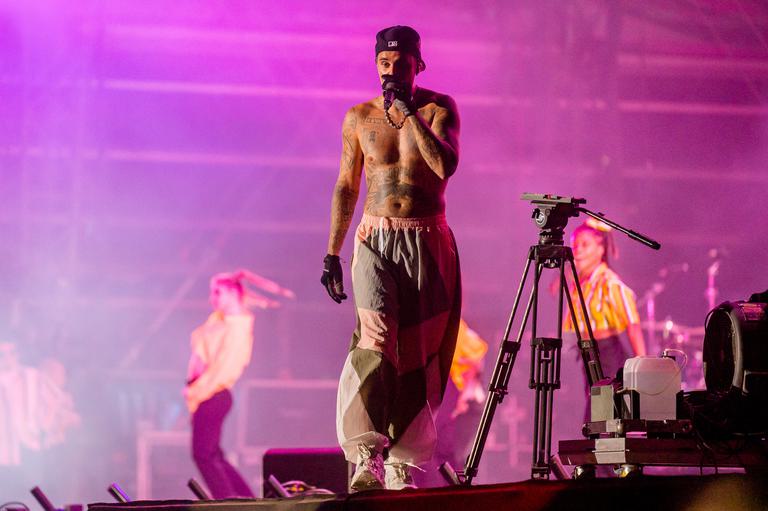 If straight pride events ever become a thing then Saturday night's mainstage lineup might be a forewarning of their bills. First, Lewis Capaldi's dreary but beloved run of indie ballads is enough to make the 30-degree climate feel dreary, however, his trademark Glasgow wit offers comic relief, including when he pauses to take Kerry, or as he refers to her, Kerry Katona's BeReal, calling out her cardinal sin in the process - "I have to say, I got the notification a while ago, so not very real, Kerry." Any inert audience members are later woken up, whether they like it or not, by the EDM terror of Calvin Harris, which does at least transport one to simpler times, circa 2010. The fellow Scot's pivot to heartier retro-funk in recent years sadly isn't a salient ingredient of this set, but for those urgently needing to expend energy, the hour and a half is likely of use.

Thankfully, however, this is Sziget, so the festival's 52 other venues mean you never have to endure mainstage mediocrity. Beabadoobe, a case in point, is delighting the FreeDome crowd with the grunge meets '00s bubblegum pop of recent sophomore Beatopia when I flee Harris. The second stage remains my home for the rest of the evening as I'm drawn across the stepping-stone path of cult delights, led by the Catalan rap muscle of Bad Gyal, followed by a dreamy 1 am TSHA set and then a sweet dollop of hyperpop from Glasgow DJ/producer TAAHLIAH.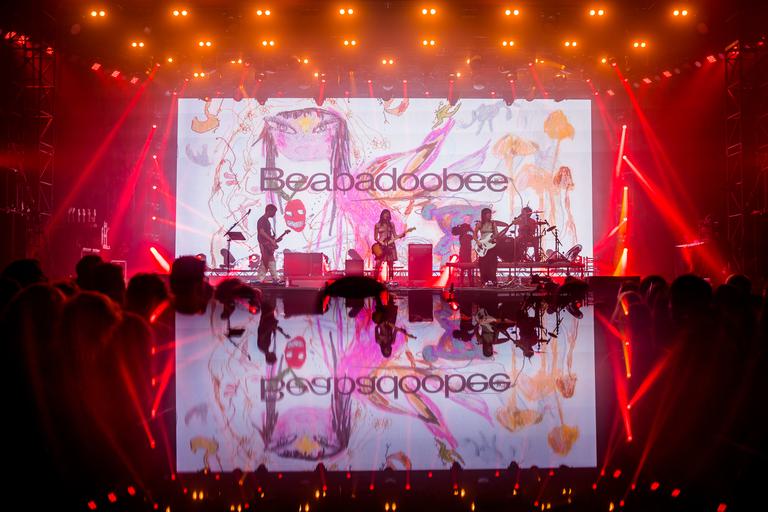 Sundays at Sziget have the potential to really Sunday given the fact it's now day five. However, arriving on the penultimate late afternoon to the balmy synth-pop of Marseilles' Kid Franscescoli feels like dowsing my sun-scratched skin in aloe vera. I walk past one kindred audience member sat in a cross-legged yoga position in the middle of the crowd, seemingly meditating. I then stumble upon Дeva at the All Europe stage, whose hand-crafted, ambient drops of Hungarian-folk are just as transfixing, if from a very different angle. This venue, which does what it says on the tin, hosting artists from all corners of the continent, is one to make time for. Whilst bigger names can detract, it's the stumbling ground of some of the festival's most compelling latent talent, and it's here that on day two I also catch some of Belgium-based Stake's late afternoon post-metal and the eclectic jazz and funk of Madrid trio Gilipojazz, on day four.

Back to Sunday, and Sigrid and Anne Marie offer some all-out pop animation next on the main stage. The former's jubilant "I Think A Driver Might Have Saved My Life" from How To Let Go is a demonstration in doing just that, and, Marie's uncomplicated, anodyne run of chart hits is a natural second course. However, an intervening showcase of Ukrainian acts, with the sobering preamble that "a few hundred kilometres away, shit is going down," highlights the inconceivable disparity between the neighbouring country's current reality and the utopia in which we've revelled for days.

Tame Impala closes out Sunday's main stage, with Kevin Parker's sphere of nebulous psychedelic rock and disco funk enveloping crowds from the moment it's introduced with a video of a futuristic-dystopian pharmaceutical nurse urging fans to take their time-altering, patented drug Rushium, and we decelerate into Parker's fold. Elsewhere, trusted Canadian producer Caribou rounds off the night with an ever-enchanting widescreen exploration of electronic sounds - potentially one of the most dexterous dance acts of the six days.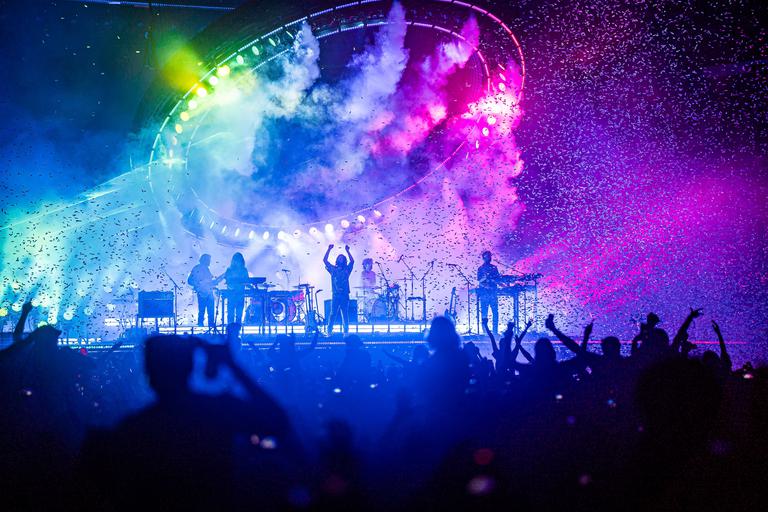 By now it's hard to remember life before all you had to worry about was who to watch and when, but such is Sziget's blissfully immersive nature, it is suddenly the last day. Perhaps owing to the fact it's a Monday, you could be forgiven for finding today slightly like an afterparty that's been clung onto until the following mid-morning, however, that's potentially symptomatic of my lack of endurance rather than the final round's durability. Singer-songwriter Holly Humberstone would attest to the latter, stepping up last-minute in the Arctic Monkey's opener slot after Sam Fender had to pull out due to laryngitis. She cuts a mousy figure but joined just by drummer Lauren, proves thoroughly why she's currently on the ascent to British pop's highest ranks. The peak comes with debut single "Deep End", the song, as she explains, she wrote as an ''awkward'' older sister to express support to her younger counterpart during depression.
The Arctic Monkeys follow, who without a recent album to drive, offer a rundown of hits led by a sweat-drenched Alex Turner, who's so practised at tearing up such stages there's almost a mundanity even in the more riotous moments. For the fans of the band present, of which there is an abundance, their set proves electric, however.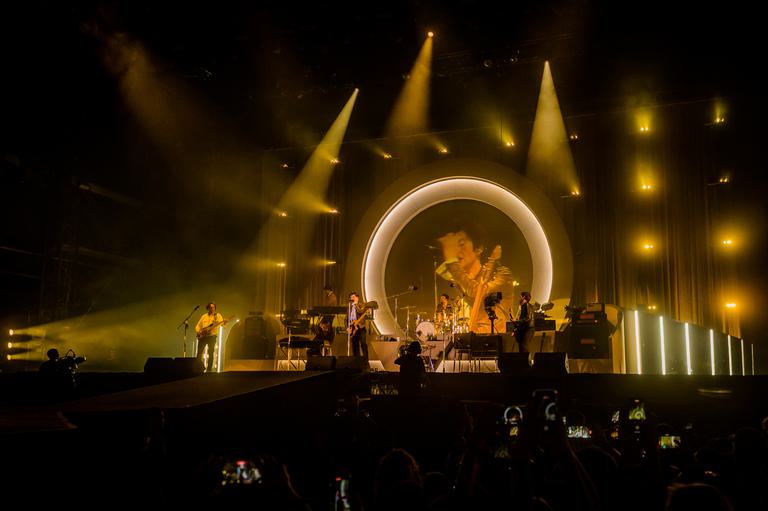 And, you can't ask for much more as the islanders prepare to pack up their things before imploding into the Monday-est Tuesday known to man, the following day. Tempted to round off the last night where it all started, at Magic Mirror's Voguing Ballroom, I make the unprecedented choice for bed instead. It feels wrong as Sziget's vastness inevitably leaves you with a sense of incompletion, however, my week on the island ultimately leaves me utterly fulfilled.

And, it would seem, so are my fellow Scitizens, at least if beverage stocks are anything to go by. I speak to one person the following day who was refused drinks in the final hours, as the bars were simply run dry. A cue to call taxis (or the all-night Sziget metro service) if ever you heard one, but who can blame anyone for not wanting to depart the island of freedom?