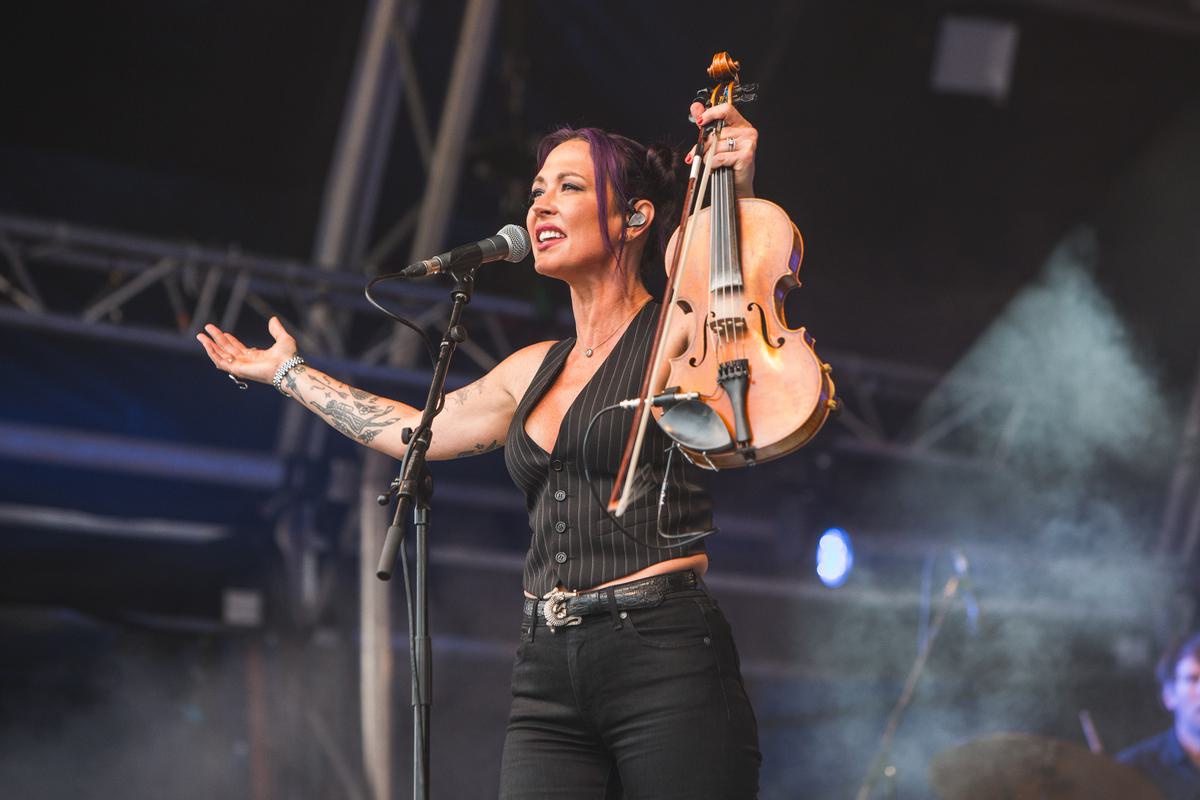 Black Deer fans defy the weather for joyful final day 
19 June 2023, 14:00
It may be a celebration of Americana, but British spirit prevailed on Black Deer's final day as fans weathered the rain to witness some spectacular performances.
Following an electrical storm the night before, Sunday morning at Kent's Black Deer Festival started promisingly with blue skies and their staple gospel brunch, as chicken and waffles were handed out to an enraptured audience.
Despite the forecast promising clear skies earlier last week, the rain began at lunch while Amanda Shires performed on the main stage. In tune with the weather, she played "Saddle in the Rain" for the enduring crowd.
Having flown from a festival in Spain early that morning, her set which brought together songs from her super-group project The Highwomen, last year's solo album Take It Like A Man, and her forthcoming collaborative record with Bobbie Nelson, Loving You, showed no signs of fatigue.
Speaking to Best Fit about her choice of set-list, she said, "I went out there and played three songs and changed it all on the spot. I feel sometimes, like a little bit of an empath. I don't know if it's true or if it's signs and wonders, but I feel like the great thing about music is it's kind of symbiotic in nature, the energies can match energies sometimes. So I felt like what we should do is "Saddle in the Rain" and try to do some dancing."
Later on the main stage, Lukas Nelson, son of Willie, played to a large crowd of waterproofs and umbrellas with his band, & Promise of the Real. Undeterred by the weather, he ploughed through a rich and uplifting set of rockabilly bangers, including tracks from his forthcoming album Sticks & Stones.
Over on The Ridge stage, Alabama showman Drake White had a packed out tent for his radio-ready country-rock, interpolating tracks by Sublime and Kings of Leon into his music before ending with a cover of The Beatles' "With a Little Help from my Friends". While later on, closing out the weekend as Richard Hawley headlined the main stage, Bear's Den played their first festival in four years, debuting three new tracks.