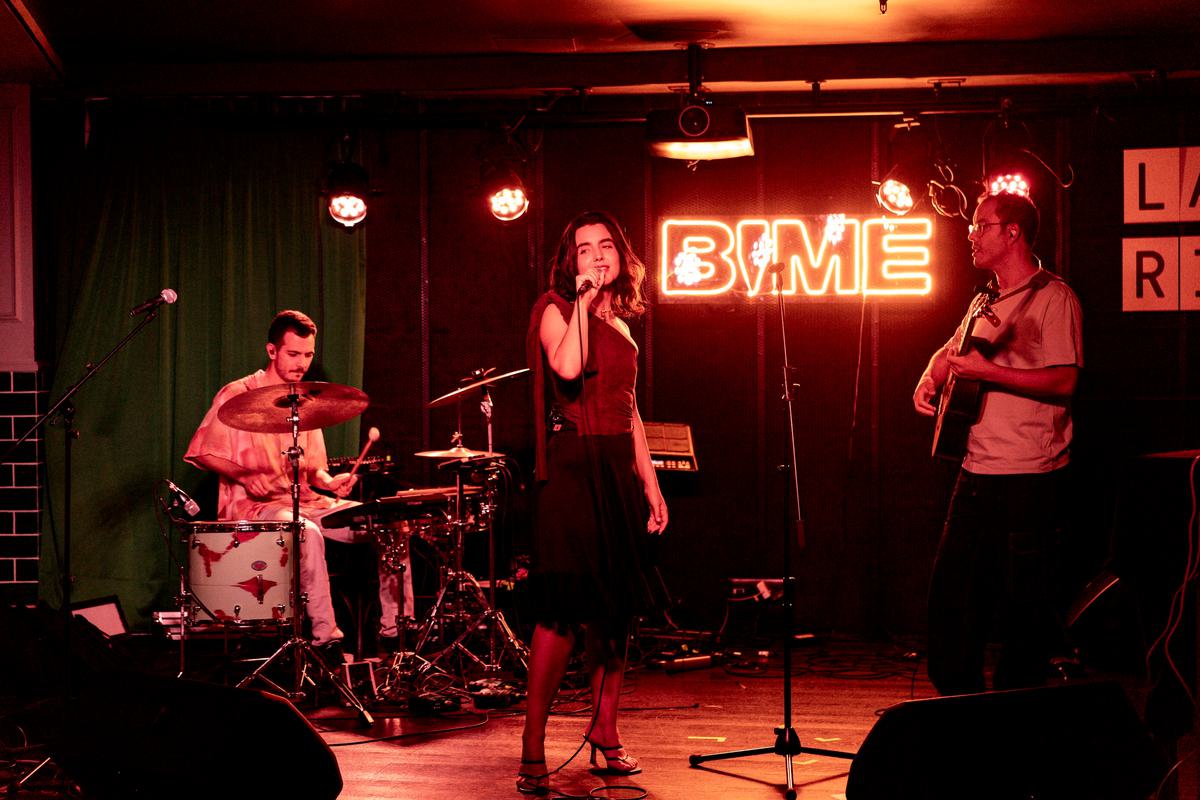 Finding the next generation of Spanish talent at BIME live
03 November 2023, 12:00
An industry symposium with live music, BIME celebrated its tenth birthday last year with a sister festival also launching over in Bogota and has evolved substantially in its short life.
BIME - aka the Bizkaia International Music Experience – is Spain's own take on SXSW or The Great Escape - bringing together more than 3,000 professionals a day under its separate BIME Pro strand. Last week saw the Spanish music industry, as well as hundreds of international delegates, decamp to the biggest city in the Basque region for four days of meetings, workshops and panels covering everything from the future of AI to the value of music journalism.
It's a space in particular to bring Latin America and Europe together but the festival also gives back to the city too, with BIME Live programming free gigs showcasing music from across Spain and the rest of the world. While past editions have featured headliners from the UK and US - among them The National, The Chemical Brothers, Slowdive and Aphex Twin – its latest edition mostly doubles down on homegrown talent. Almost 100 concerts, showcases and DJ sets play across 10 rooms and two outdoor stages in the city from Wednesday to Saturday, each one of them packed out and with queues down the street.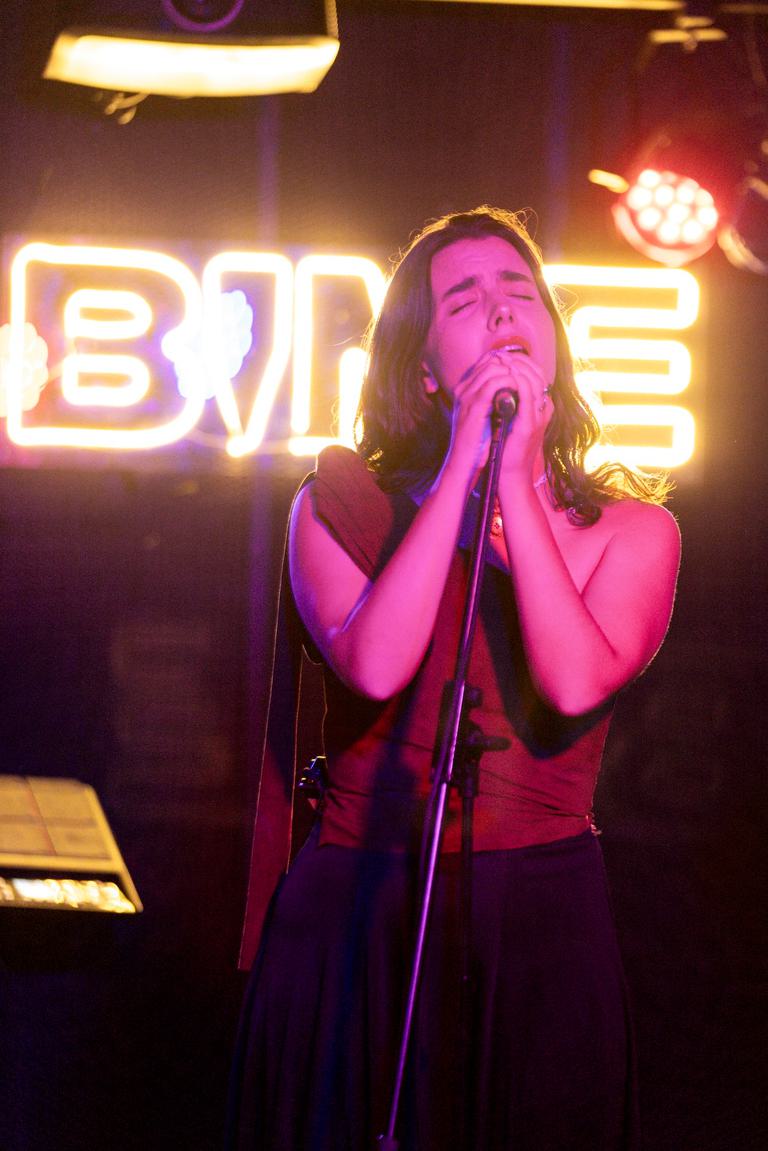 Júlia Colom
A highlight of this year's BIME Live, Mallorca-born Júlia Colom opens the first night of music at a compact basement bar under the city's famous Ribera market in the old town. Colom grew up fascinated by the traditional oral folk songs - "tonades" - of her home island and dropped her debut album back in the summer via quality indie label La Castanya. She continued her vocal studies in her late teens, moving to Barcelona and developing a sound infromed by the freedom of jazz. Colom's voice is a force of nature - relaying a mournful folkish lament one minute to spitting bars the next on songs like "Estrófica" and "Enveja".
Portugal's Ana Lua Caiano is another artist experimenting with the fusion of the traditional and the contemporary. Her sonic pallette nods melodically to her country's history but is resolutely forward thinking. Using regimented beats to frame snatches of familiar sounds - both of the everyday and of her home country - she creates music that's disconcertingly confrontational and sonically expansive.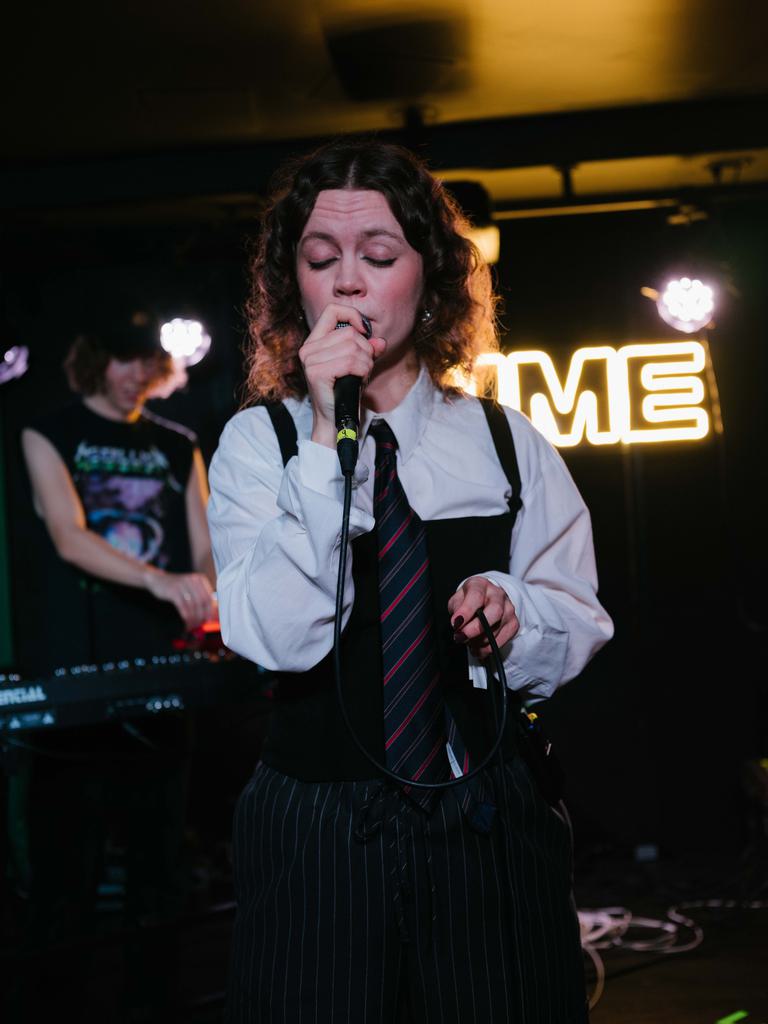 Maud
Maud's evolution of pop sees the young producer from the north of Norway – born Kristine Hoff – bringing together a sound that recalls – only just – the more euphoric and heartfelt moments of Charli XCX and Caroline Polachek. Her set is beautifully jarring against much of the musical canvas at BIME and despite a light crowd, pulls off a neat performance with guts and warmth.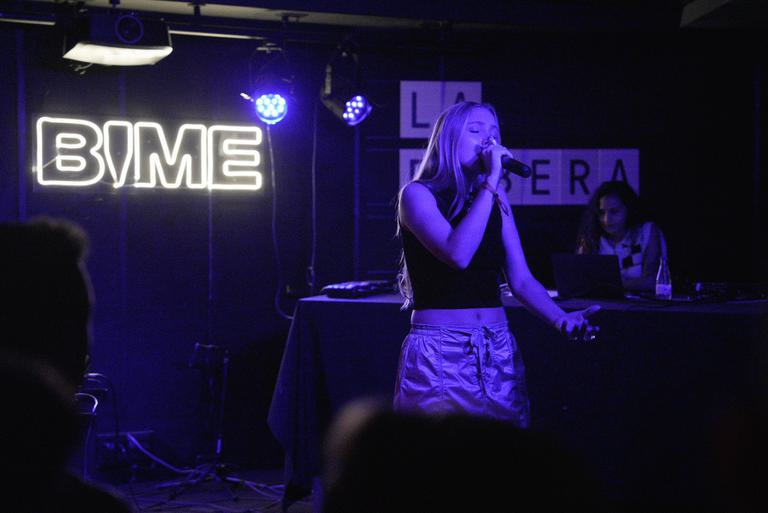 Maria Hein
The future of Catalan pop is represented by Maria Hein, who dropped her second album Tot allò que no sap ningú last month, which sees the young Mallorcan stepping into a more electronic space with some production help from the always-interesting Ferran Palau. Hein's live setup might be sparse but she fills the space with confidence and a finds a reactive audience who embrace her.
Elsewhere on the pop spectrum is Córdoban singer and composer Valverdina, the musical project of María Talaverano, also a member of pop trio Cariño. Talaverano's autotune vocals and hyperpop quirks feel more experimental at this stage, with the artist feeling her way into a new sound that definitely suits her growing confidence as a solo artist.

Adiós Amores
Andalusian duo Morreo – made up of Jose Carlos Luna and Germán Marchen – have crafted a cute alternative twist on throwback pop. While it's swathed in retro production, the pair deliver it with just a little bit of tongue-in-cheek and a lot of class.
Luna and Marchen also linked up with another duo, Adiós Amores – who also play at BIME – for a track back at the start of 2023. Iman Amar and Ana Valladares's sound is informed by Andalusian copla, French YeYe and classic psych and their songs are mournful and elegant, washed in a fragile cinematic.
The emergence of Ralphie Choo has seen the young artist connect with the likes of Mura Masa and Paris, Texas for some choice collaborations. As the breakout star from Madrid-based label and collective rusia idk, Choo's sonic strength lies in his approach to reframing the past – a cut-and-paste maximalist pop that borrows from flamenco, reggaeton, hip hop and RnB.
A densely-packed crowd spread across Bilbao's Crystal nightclub - itself a former icon of the city back in the 80s and 90s - can't get enough of his commanding presence - an ever-moving, chaotic thing just like his music. Choo goes hard, and while it doesn't quite match the ambition of this year's solid debut album Supernova, there really isn't much else coming out of Spain right now that sounds this interesting and ingenious.