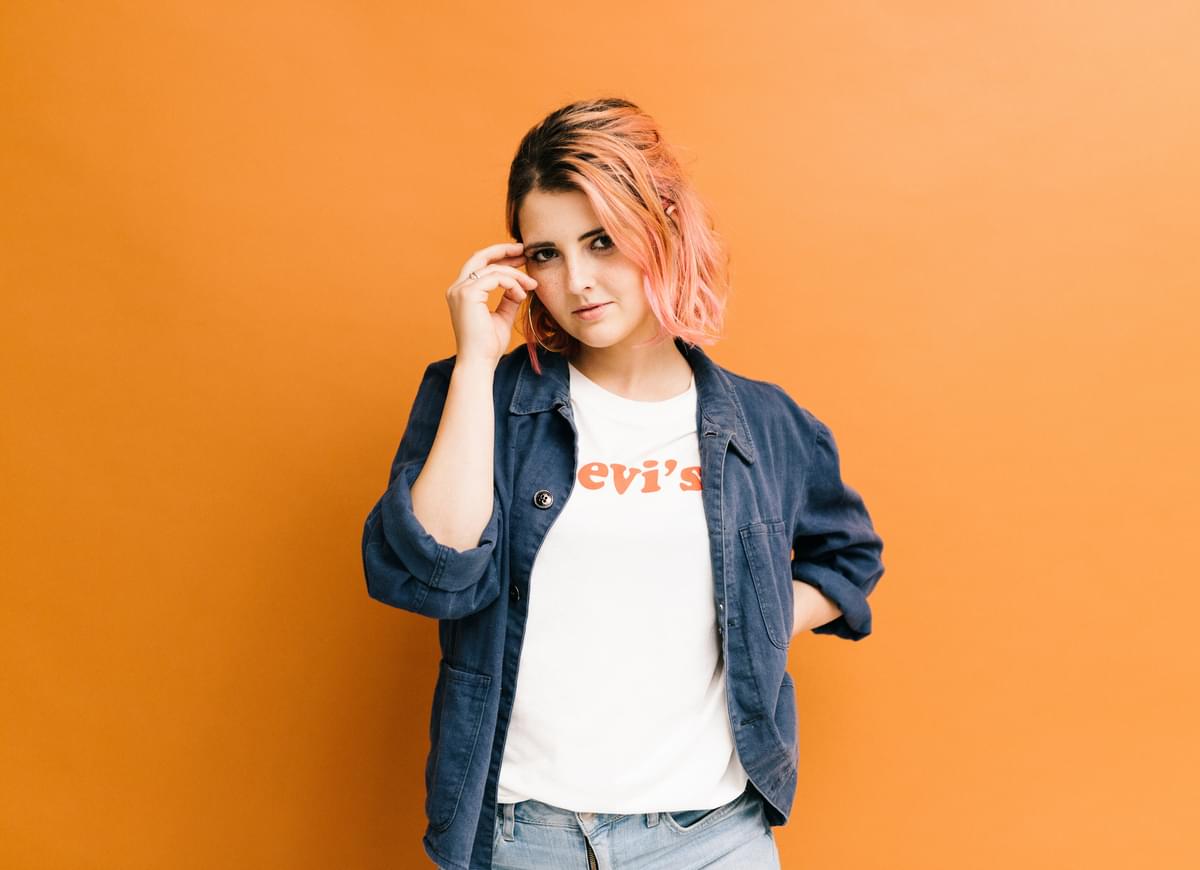 10 Acts You Can't Afford To Miss At Hit The North
22 March 2019, 16:56
Hit The North - the North East's biggest inner city festival - returns to Newcastle this May with a huge lineup including the likes of Shame, Tom Grennan, Jake Bugg, and Blaenavon. But you already know all those acts, right? So why not dig a little deeper with our guide to some of the most unmissable new music set to be showcased...
From Oslo, this trio make punk rock that's so immediate and vital it earnt them comparisons to Cloud Nothings, Japandroids, and ...And You Will Know Us By The Trail Of Dead from their debut single "We Are All Going To Die". We called it "A relentless soundscape of drums and guitars, owing its all-encompassing musicianship to shoegaze that is underpinned by a distinctly emo heart." Their debut album This Is Not The End was released earlier this year to critical acclaim and their live show was been heralded as a visceral experience.
Creating woozy bedroom pop that has all the dizzy heart of Glass Animals, Dave Dixon created the moniker of Tamu Massif. He writes, produces and records from his home in Weston-super-Mare before working with collaborator Ali Chant (Perfume Genius, Youth Lagoon) on the final mix. Of single "Iron Lights" we said, "A sumptuous ode with rich melodic brilliance and a refreshing sense of freedom". Massif has already cut his teeth live supporting the likes of The Japanese House and C Duncan.
Baking fresh '80s lounge pop from his bedroom, brilliantly titled The Beatzzeria, Liverpool's Pizzagirl started gaining attention last year with a series of crisp and bouncing and synth jams like early single "Seabirds", matching knowing lyricism with an ear for a hook. His online presence is full of humour and kitsch awareness, and we're sure his live show will be just as smart and enthralling.
LA's Pearl Charles started as one half of Americana duo the Driftwood Singers before working her way through California's garage rock scene to connect with the crew at Burger Records. They released her 2015 debut self-titled EP, a soft mix of country rock and '60s pop. She released her debut album Sleepless Dreamer last year via Kanine and it's awash with smart songwriting, and a modern twist on country and Americana.
Moving from Stoke to Northern Lancashire as a kid, Dylan Cartlidge countered the boredom of his new hometown by delving into music. Growing up on a diet of Lupe Fiasco and Kid Cudi, suddenly he was exposed to The White Stripes and Rage Against The Machine by new friends at school. With hints of Jamie T. and a whole lot of something that's very much his own, tracks like "Scratch, Sniff" glide and ebb their way into your heart with basslines and musical creativity that'll amaze.
London-via-Rugby's Emily Burns writes smart, sugary sweet, and devastatingly honest pop songs that revolve and her heartbreaks and will hit like an arrow to your own rib cage. Releasing her debut EP Seven Scenes From The Same Summer last year, she's had huge support from Spotify, Radio 1, and us here at Best Fit. Recent single "Too Cool" is a wave of infectious melody and memorable sentiment. We named Burns as one of our Ones To Watch for 2019, and you should do as we suggest at Hit The North.
Pip Blom is a twentysomething Dutch artist who once dreamt of competing in the Eurovision Song Contest. Thankfully, she instead formed a band and knocked out some dizzyingly infectious lo-fi pop jams. Recent single "Daddy Issues" is a full on hit of DIY dreams, while we called previous track "I Think I'm In Love" "A speedy juggernaut of crashing guitars and Blom's signature songwriting craft that is peppered with catchy pop-tinged hues".
A formidable force live, Sydney's Body Type deliver their glowing dreamy guitar pop with fierce conviction, plenty of theatrics, and unbridled energy. Releasing their self-titled debut EP last year, we called lead single "Arrow" "A tightly packed, immediate earworm where jangling interweaving guitar riffs create a heavenly atmosphere evoking the purity of love itself before bursting into a cataclysmic chorus of thunderous proportions". The band recently played our stage at SXSW so we can tell you adamantly, this is a band you have to see live.
On his debut concept record Deli Daydreams, Dublin's Kevin Smith, better known as Kojaque, plays out the week in the life of a deli worker with clever and delicate lyricism floating over his crisp production and sultry melodies. Smith is also a visual artist, and compliments his music with stunning videos. See how it all comes together in his live show which is set to be one of the highlights at Hit The North.
Best Fit favourites Our Girl released their debut album Stranger Today last summer - it's a glorious record of intelligent guitar yearnings. The Brighton trio are fronted by Soph Nathan, also a member of The Big Moon, and have been on the road a lot over the last two years, honing their live show into a tightly packed knit of raging guitars and precise rhythm section that will sprawl and blast its way from the stage of Hit The North.
Hit The North takes place across multiple venues in Newcastle City Centre on Sunday 5 May. Tickets are available now for £37.50 + booking fee from hitthenorthfestival.co.uk.
Get the Best Fit take on the week in music direct to your inbox every Friday