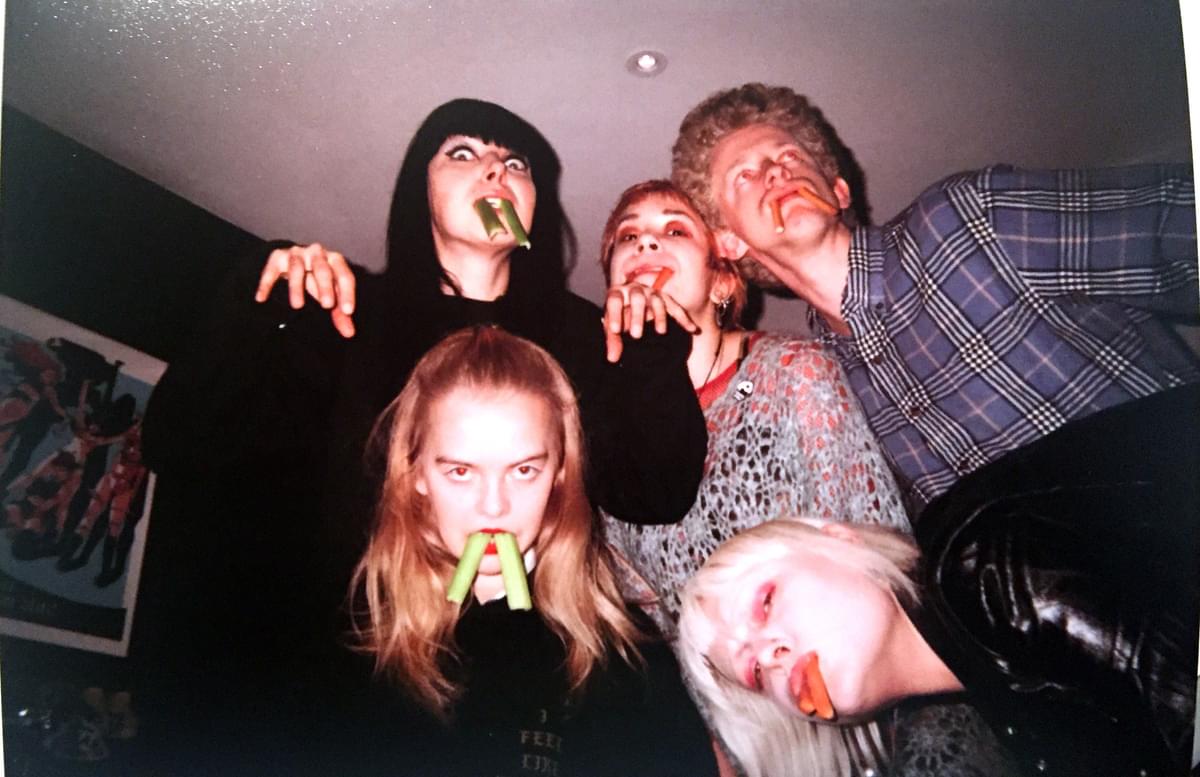 On tour with Sleigh Bells and Dream Wife
10 April 2017, 18:30
Two bands at the top of their game share their tour exploits on disposable cameras during their UK run of shows.
Brooklyn noise-pop duo Alexis Krauss and Derek Miller AKA Sleigh Bells were recently joined on their UK tour by labelmates and London-based punk-poppers Dream Wife. To celebrate, both bands collaborated for a fantastic pictorial on disposable cameras documenting their time on the road, complete with added breadsticks, juicing and vegetable assortments.
To top it off both bands wanted to give a shout out one another. Sleigh Bells on Dream Wife: "Always inspiring to see a group of individuals band together in the name of making something radical, which is the case with Dream Wife. Playing and hanging with these peeps was great, can't wait to hear where they go next.". Dream Wife on Sleigh Bells: "Sleigh Bells have been one of our favorite bands for the longest time, Alice has a picture of Derek's Jackson on her bedroom wall, so playing with them was a crazy honour. They are true angels, so sweet."
Sleigh Bells' Jessica Rabbit is out now via Torn Clean/Lucky Number. Dream Wife's "Somebody" is out now.
Juicing it up b4 the show, ft. Breadstick
Sweet!
Snappy Happy
Alice says BITE ME.
Cute timez with cute friends.
R we excited to rock it with the Bells? HELLS YA.
Health Vamps at large.
Don't stop the rock.
Get the Best Fit take on the week in music direct to your inbox every Friday