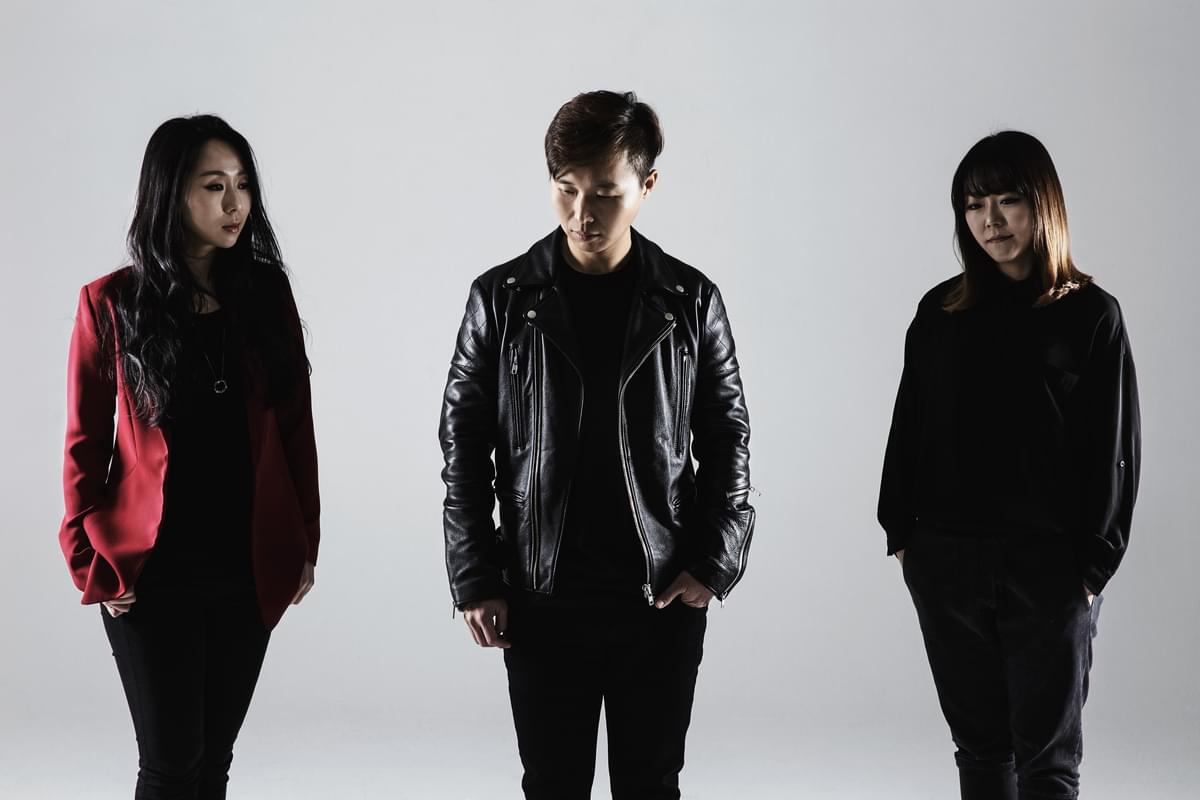 The Jambinai Guide To Seoul, South Korea
04 August 2017, 15:00
Seoul-based experimenters Jambinai, who fuse post-rock, metal, and traditional folk, take us on a tour of their bustling home city.
How would you describe Seoul to someone who's never been?
Seoul is the city that has a past-present-future exist all together at the same time. Huge city, many population (16 million), busy/crowded always and doesn't fall asleep. You can also find the pub/bar/store/restaurant 24/7, and it is generally safe at night (except few party towns).
Who are the best local musicians/bands/artists?
There are a lot of great musicians in Korea and Seoul so it is really hard to pick one, but today we recommend IU(아이유) in mainstream scene, Idiotape in Electronica, and Jambinai (!).
What's the best venue to watch live music?
For Jazz, Club Evans. For rock, Club FF. For a more peaceful and friendly atmosphere one of our favorite places is Veloso. For punk, Club SHARP and SKUNK HELL - both punk venues have a tattoo studio also, Sharpink and Bad Hands. Also recommend a rolling hall, Sangsangmadang, and the last, our home-venue Platform Changdong 61, the newest venue in Seoul that build by Seoul City Goverment - Jambinai is a resident musician of Changdong Platorm 61. Really Good quality of sound. We invited MONO(jpn) last January and had a show toghether in there.
What's the best club?
We don't usually go to the club much, but Cakeshop Seoul and SOAP Seoul are hot.
Where's the best place to buy records?
Actually most of offline record stores are dead in Seoul. Koreans usually use the online store or use the Local Online Music Service like Melon, BUGS, Naver Music... but still few shops, We really wanna introduce to you Hyang Music but unfortunatelly in thesedays they only has an online store. We also recommend Metavox and Gimbab Records, both have an offline store in Hongdae Area.
Where's the best places to eat?
So many various kinds of food and restaurant in Seoul, it is really hard to choose one but, as a restaurant, We recommend 월남부엌 in Hongdae for Vietnamese food. 눈나무집 (noonnamoozip, no webpages but address: Samchungro 136-1, Jongno-gu, Seoul), 원조닭한마리 (Dak Han Mari, no webpages but address: Nonhyunro 10gil 13 Gangnam-gu, Seoul), and 옥동식 in Hongdae, all for Korean food. Newsboy Burger Pub in Hongdae.
We also recommend the street food like 떡볶이 (tteok-bokki, stir-fried ricecake with red papper paste) - you'll like it if you like really spicy one. Good combination with fried dumpling and 순대 (soondae, the Korean-style blood sausage).
Best places to drink?
As we mentioned, this city doesn't fall a sleep. you can find PUB and BAR 24 hours. If we recommend few place, 수불(Soobul, http://www.soobul.com/) will be the good choice. also Veloso will be a good option, too.(especially the roof top on autumn) and Block99 (in Bangbae-dong) Zan (in Yeokchon-dong)
Woodstock (in Hongdae) GangPoCha (in Hongdae)
Who are the local heroes?
1. Figure skater Yuna Kim, she is the Queen.
2. Every single citizen in Seoul and every single citizen in South Korea who lit a candle on the street during last winter against the ex-President Park Geun-hye.
Favourite urban legend/myth?
Not a famous urban legend but, Ilwoo/Bomi/Eunyong's University (Korean National University of Arts), has a few buildings that were used as a torture chamber at the age of military dictatorship in South Korea ('70s-'80s). So there's a story sometimes people see the ghosts, but since the College Of Korean Traditional Arts move in that buildings, there are no more ghosts - some parts of Korean traditional music and arts are connected with shamanism, so when students studying and practicing can be a kind of exorcism, and maybe that's why all ghosts disappeared!
What are the best sights to see and places to visit?
In Seoul, we recommend the Seo-chon, traditional small village in city centre (kind of old town), Also the palaces (Gyeongbokgung, Deoksugung etc.) feels like time travelling. Out of Seoul we recommend Busan, the biggest harbor city in South Korea, and Jeju Island, an island located on the south side of South Korea. Nice view and beautiful nature - our music video "For Everything that You Lost" was filmed on Jeju Island.
How do you get around Seoul?
Sometimes walk, sometimes Drive, Sometimes by the public transport like Bus or subway. Seoul is huge. and many people lives(16 Million), So bad traffic jam always. So it is better to use the Public Transport. Public transport system in Seoul is really well organised and cheap.(Especially Subways can go anywhere) After the midnight, sometimes we use the Taxi, It is much cheaper fare compare with Taxi fare in London or other city in Europe, but sometimes Taxi drivers drives too fast and wild. And tourists should beware the an exorbitant fare. If you use the rental car and if you drunk, chauffeur service is very popular, easy and safe in Seoul. So don't do the drunk driving, it is murder.
Favourite local slang word? What does it mean?
'대박' ('daebak') originally means 'big hit', 'a big win', 'great success' etc. but you can use it for the exact opposite case (like 'holy shit' or 'Jesus Christ', good or bad both case).
Where is the best place to relax? To take a walk?
삼청공원 숲속 도서관 (Samcheong Park Forest Library; bukchonro 134-3, Jongno-gu, Seoul), is a very calm place to read a book and take a walk. Also riverside parks in 한강(Hangang River) to just sit on the riverside, listen to music, and stare at the river. It will makes you feel calm and comportable. Outside of Seoul, Jeju Island. It has a good hiking course and is also the best place for relaxing.
What's the worst thing about Seoul?
Bad air pollution in these days. Very expensive house rental fee, horrible traffic jams, and wild taxi drivers. It's too crowded with people sometimes.
What's the best thing about Seoul?
You can find everything you want 24 hours, seven days a week. Many kind people. Convenient and good quality of public transport system. Fastest wi-fi in the world. Safe at night.
Jambinai play ArcTanGent in the UK this month, and Le Guess Who? in Utrecht, the Netherlands later this year.
Find out more.
Get the Best Fit take on the week in music direct to your inbox every Friday