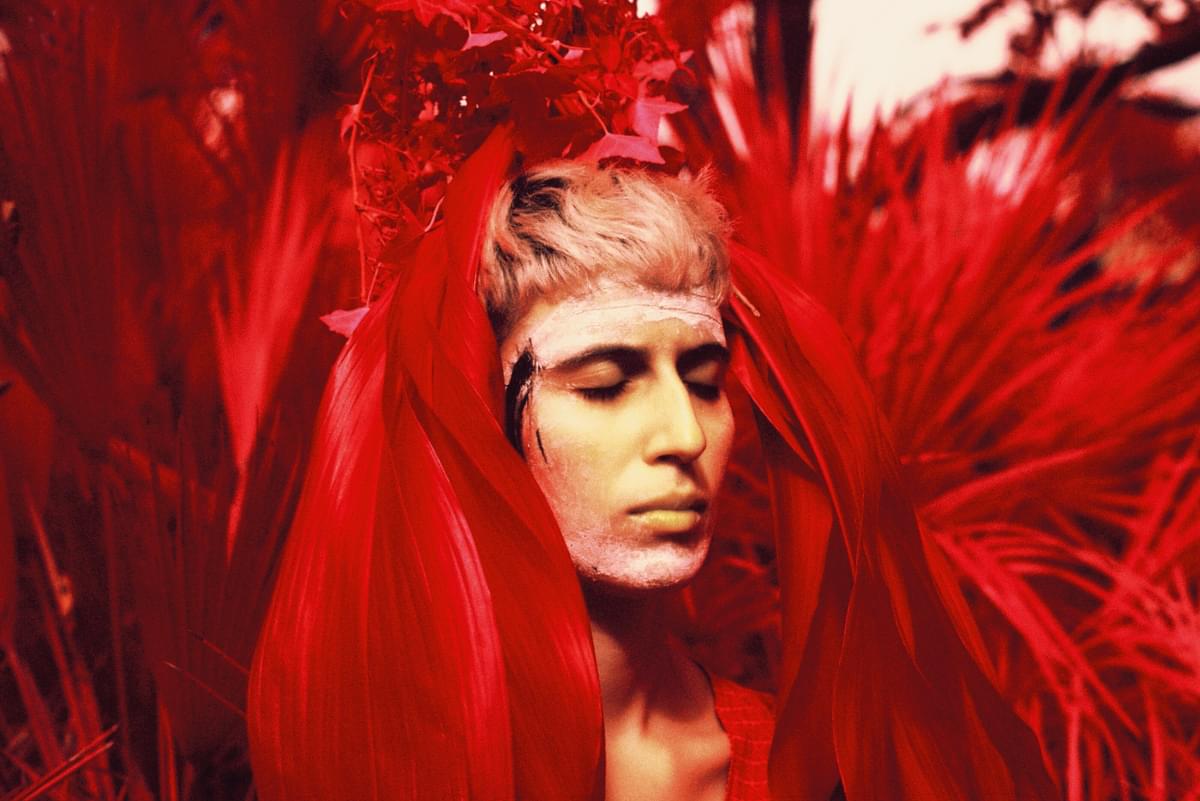 Surma's Guide To Leiria, Portugal
20 December 2017, 10:12
Portuguese artist Surma gives us a virtual tour of her home city of Leiria, telling us about the best local sounds, sights, eats, and hotspots you might otherwise miss...
How would you describe Leiria to someone who's never been?
It's wild, young, and free. Like a classical city has to be! It's small but such a chill and cool city, you have so many things to watch and so many things going on everyday. We have a very active cultural life. You can travel by foot everywhere and you have a river. It's a really cool city to live in!

I was born and raised in Leiria, my family always lived here! I love all the things that Leiria have: the food, the people, the architecture, the history of the city. It's stunning how can a small city be so energetic and so united! It's beautiful.
Who are the best local musicians/bands/artists?
The Allstar Project, First Breath After Coma, Nice Weather For Ducks… and all the other bands from the Omnichord Records such as André Barros, Whales, Twin Transistors, and Few Fingers.
What's the best venue to watch live music?
Teatro José Lúcio da Silva and Teatro Miguel Franco. We have these amazing street festivals like Há Música Na Cidade and A Porta to support the bands to play more and more.
What's the best club?
For me it's Praça Caffèe. You can enjoy a really cool evening with some really amazing DJ sets. Alternative and great music, great people, and great spot to spend a fabulous night!
Where's the best place to buy records?
Alquimia, Auditu, Fnac. Alquimia and Auditu are like the first and legendary stores to buy records in Leiria. They have so many stories to tell! From the most modern to the most ancient album, they're such a great store.
Where's the best places to eat?
Mata Bicho | Real Taverna and Kyoto House. The quality of the food is great and it's all homemade. It's a very cosy restaurant with such great chefs and people. Ideal to eat all you can and still feel good about yourself eheh.
Best places to drink?
Atlas Hostel and Praça Caffèe. Atlas and Praça are the meeting places for all of us who live in Leiria. Do you think you're going out alone at night? No… always full of friends. What's better in a night out, than having a drink and the best friends at your side? They're the greatest.
Who are the historical icons?
Francisco Rodrigues Lobo (a great poet, contributed to the great cultural growth of the city), Afonso Lopes Vieira (also a great poet and a huge visionary of literature in his time), Ernesto Korrodi (he was one of the pioneers and the most successful architects of Arte Nova in Portugal. He received twice, the Valmor Prize and he's the author of about 400 projects in Portugal). D.Dinis fought for justice, saved the Order of the Templars in Portugal, calling them the Order of Christ, and he fostered all means of national wealth, in the extraction of silver, tin, and iron, developed the navy and agriculture. D. Dinis lived here and he gave also a major boost in the national culture as he founded the University of Coimbra, one of the oldest universities in Europe.
Who are the local heroes?
Sr. Ferreira! He's like the grandpa of all of us. Everyone knows Sr. Ferreira. He's had a supermarket on the old part of the city since the '80s, he sells everything you might need for your home and he started to sell music instruments. In those years, there weren't any music stores in the city and he was selling to all the new musicians. Sometimes he would teach the kids how to play as well. He was and is like the cool grandpa of the musicians. Nowadays, he still runs his own supermarket and he always has a smile on his face when you find him outside singing and playing guitar or accordion. So for us Sr. Ferreira is also a local hero.
What are the best sights to see and places to visit?
We have the one part of the town with Praça Rodrigues Lobo and little tiny streets and we have the Leiria's Castle, which is an amazing monument, it has a beautiful view of the city and it's nice to spend some quality time there. Even there you may find a music festival in August with three stages, called Entremuralhas. The Paper Mill, m|i|mo (Museum of Image and Cinema), and Leiria's Cathedral are both worth a visit as well. In fact, you have great places to visit, to relax, to eat, to buy cool stuff, and you are 20 minutes away from the sea.
How do you get around Leiria? Why?
I use my car a lot because it's impossible for me to ride a bicycle or walk with all the music material that I have to carry. But Leiria is a very accessible city when it comes to cycling and public transportation.
Favourite local slang word? What does it mean?
"Enxofrado" - it's like a person who is really upset with someone else.
Where is the best place to relax? To take a walk?
I love Jardim Dos Mortos (Garden Of The Dead People)! It's a really quiet place to chill and to take a nice walk around the river.
What's the worst thing about Leiria?
I don't think Leiria has a bad side eheh - although I just feel that the football stadium is a little bit of an outsider in the city... I don't like the architectural work.
What's the best thing about Leiria?
The people and all the cultural life of the city!
Subscribe for news and competitions