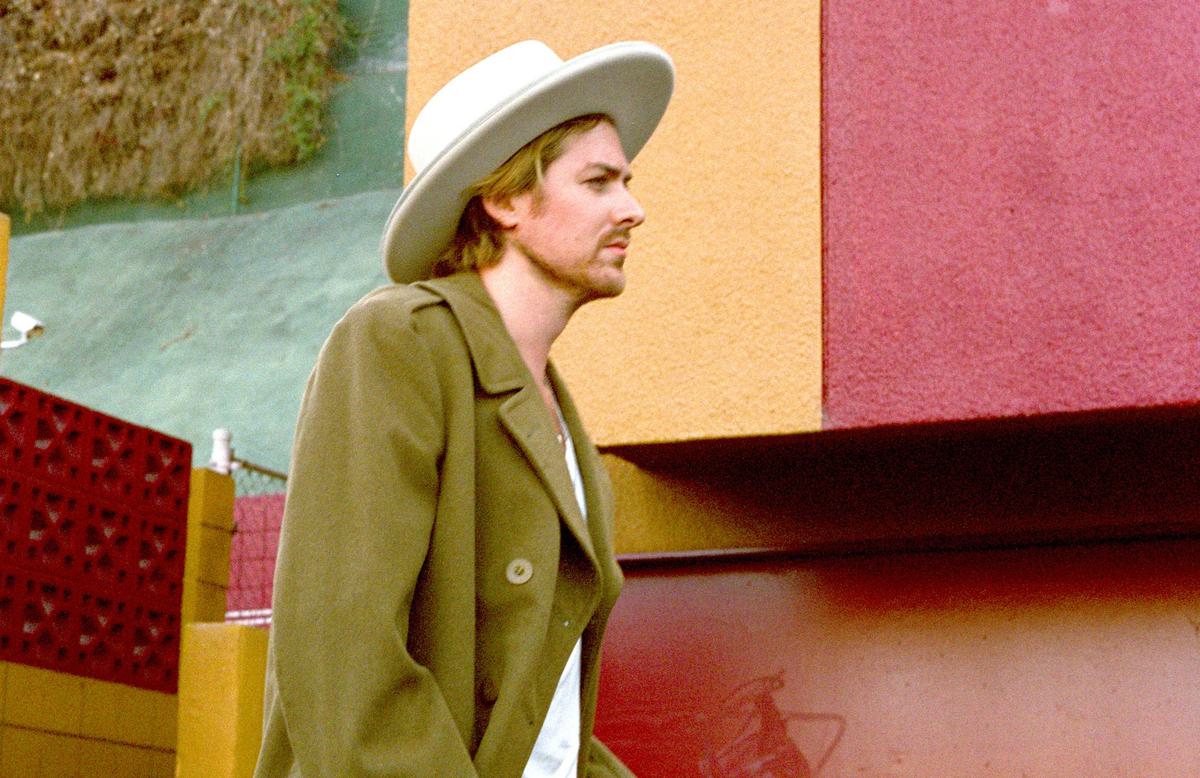 Jamie N Commons' Guide To Echo Park and Silver Lake
30 November 2018, 12:56
Solo artist and songwriter Jamie N Commons takes us through the best bits and top spots in his adoptive home - the Echo Park and Silver Lake area of Los Angeles.
How would you describe Echo Park and Silver Lake to someone who's never been?
A once-cheap area inhabited by a young creative crowd, that is now quite expensive (think Shoreditch and Dalston in London).
Who are the key local musicians and bands?
Everyone from Jackson Browne, Elliott Smith, Mac DeMarco, Childish Gambino to Laura Marling has lived here at some point.
What's the best venue to watch live music?
The Echoplex and its smaller sister The Echo upstairs are pretty great... I saw Her's there the other night, they were great.
What's the best club?
Dance Yourself Clean at The Satellite is a bit of an institution.
Where's the best place to buy records?
There's a bunch to be honest - Permanent Records (which also does small shows), Cosmic Vinyl, Dangerbird to name but a few.
Where are the best places to eat?
Loads of excellent taco trucks, or Winsome or Ostrich Farm if you're feeling fancy. Mohawk Bend if you're looking for a beer and a burger.
How about the best places to drink?
1642 is the best bar in town, 4100 has the best jukebox, Good Luck Bar for late, late night cocktail madness, The Short Stop for post-Dodgers game people watching.
Who are the local heroes?
Favourite urban legend/myth?
The Los Angeles Times reported Lizard People living under the ground in the '30s. Also, unfortunately, a young man drowned in Echo Park lake this summer and my friend said he saw his ghost one time.
What are the best sights to see and places to visit?
Besides the ghost, Echo Park Lake is absolutely lovely. As is the newly refurbished Silver Lake Reservoir. If architecture is your thing, Hollyhock House is "the best Frank Lloyd Wright house I've been to!" - and that's a quote from my dad.. and he's been to a LOT of Frank Lloyd Wright houses. If coffee is your thing, Silver Lake is basically ground zero for the 'hipster wanker coffee movement' of the past decade or so… Intelligentsia being the main one probably.
Tell us about your favourite artworks in the city.
They are always repainting the walls around Sunset Junction, worth having a look.
How do you get around Echo Park and Silver Lake? Why?
Car or Uber… DO NOT GET THE BUS! Though you can actually do a bit or strolling around Sunset Junction and near Echo Park Lake.
Where is the best place to relax? To take a walk?
Echo Park Lake.
What's the worst thing about Echo Park and Silver Lake?
Rent prices.
What's the best thing about Echo Park and Silver Lake?
It's not Hollywood or The Valley...
Jamie N Commons is set to release his debut album via Fiction/Interscope in 2019.