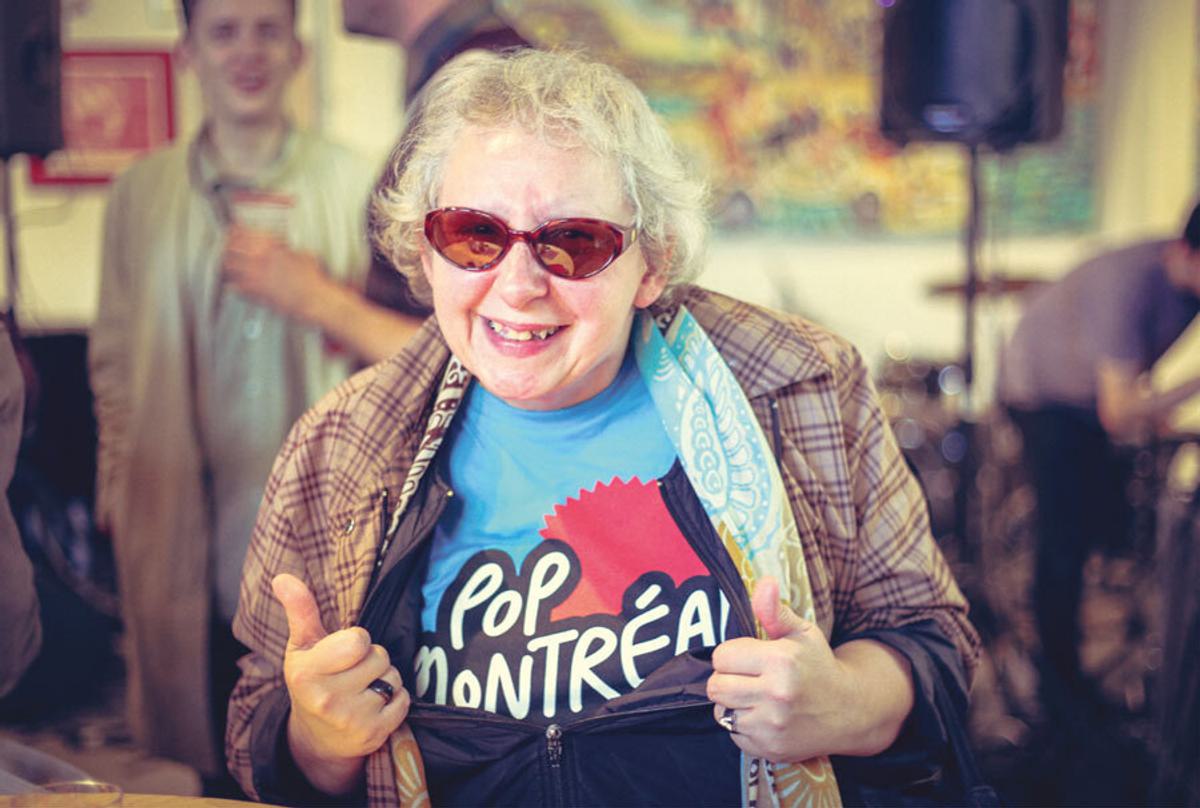 What to see at Pop Montreal 2014
16 September 2014, 17:56
This week sees the 13th edition of the Pop Montreal festival, which will once again take over the bars, venues, warehouses, parks and rooftops of the Canadian city for 5 days of music, art, fashion film, and one off events.
Rather than featuring the same familiar names that have dominated the festival circuit this year, Pop have traditionally taken a far more curated approach, and this year is no different. There can be few festivals that feature headline performances from Sheryl Crowe, Suzanne Vega, Ty Segall and Schoolboy Q alongside modern classical works from members of the Arcade Fire and cooking workshops from Steve Albini. In anticipation of the festival, heres a few things we are looking forward to next week:
Label Showcases
During the course of the festival there will be several label showcases. Thursday night sees Constellation kick off proceedings with Ought and Carla Bozulich. Its been a big year for Ought since we were won over by their slanted and vital post punk and followed them around at last years festival, and the band will no doubt be playing tracks from their forthcoming Once More With Feeling EP (due October 28th). Thursday also finds Toronto's Hand Drawn Dracula taking over O Patro Vys with a lineup including The Dirty Nil, Lobby, Etiquette (the new project from Julie Fader and Graham Walsh (Holy Fuck)), Weeknight, Doomsquad and Beliefs.
The following day Arbutus will be launching the new records from Tops and Lydia Ainsworth with help from Moon King and Homeshake , while Toronto's Paper Bag Records have The Rural Alberta Advantage, PS I Love You, Mozart's Sister and Grey Lands all showcasing their new albums.
Constellation Showcase : Piccolo Rialto, Thursday 18th September
Hand Drawn Dracula Showcase : O Patro Vys, Thursday 18th September
Arbutus Showcase : La Salla Rossa, Friday 19th September
Paper Bag Records Showcase : Cabaret du Mile End, Friday 19th
Returning Home
The festival closes on Sunday with a reunion show from Montreal cult heroes The Unicorns, who will be playing selections from the re-issued Who Will Cut Our Hair When We're Gone. It will also will host an intimate performance by Stars, who will be playing in the confines of Breakglass Studios, the recording studio run by Jace of Besnard Lakes, to preview tracks from forthcoming album No One Is Lost.
Having wrapped up their festival season with a triumphant home-town show at the end of August, various members of Arcade Fire will be appearing at the festival with their own projects: Richard Reed Parry will present the Canadian premiere of his Music for Heart and Breath, while Sarah Neufeld will take to the rooftops for a special show.
Meanwhile Win and Will Butler will once again be hosting their Pop vs Jock charity basketball game, which this year will feature Nikolai of The Strokes and Bon Iver's Justin Vernon with music provided by Kid Koala.Pop vs Jock: McGill Sports Centre, Saturday 20th September 2.30pm
Sarah Neufeld: Toit Ubisoft, Saturday 20th September, 7pm
Richard Reed Parry: Church of St John The Evangelist (Red Roof), Sat September 20, 10pm
Stars: Breakglass Studios, Sunday 21st September, 8pm
The Unicorns :, Metropolis, Sunday 21st September 10:30pm
Shake Your Rump
In celebration of 25 years of the Beastie Boy's classic Paul's Boutique DJ Food, DJ Cheeba and DJ Moneyshot will be recreating the album from the original samples and accapellas.
Those with their dancing shoes on might also want to check out the festively named Henri Pierre Noel, who fuses Haitian Compa Funk and Jazz on his two private press records "Piano" and "One More Step, recently reissued by wahwah45s, while Ronnie Spector will be performing her multi-media Beyond The Behive show, including Ronettes classics at The Rialto Theatre.
Hip-Hop fans would be wise to check out Thursday's Canadian Hip-Hop showcase at TRH Bar, featuring Full Course, Mori$$ Regall, Osyim and Factor amongst others, while Saturday sees Schoolboy Q headlining L'Olympia as part of the Oxymoron world Tour.
Canadian Hip Hop Showcase : TRH Bar, Thursday 18th September
Ronnie Spector Beyond The Beehive : Theatre Rialto, Friday 19th September, 7pm
DJ Food, DJ Cheeba, DJ Moneyshot : SAT, Friday 19th September, 10pm
Schoolboy Q : L'Olympia, Saturday 20th September, 9pm
Henri Pierre Noel: Piccolo Rialto, Saturday 20th September, 10:30 pm
Let's Get Hyped
Each evening of the festival the Late Night Little Burgundy shows take place in the basement of a church, and always prove a fantastic place to close out the night. Previous years have seen performances for Peaches and Metz, while this year JJ Fad will be destroying the dance floor on Saturday night with the classic Supersonic.
Other nights feature shows by TR/ST, Boogat, Twin Shadow and Calypso Rose and Kobo Town. The Church is also ideally located for those wishing to grab a 3am bagel from one of Montreal's famous all night bagel shops.
Boogat: Little Burgundy, Wednesday 17th September, 12 am
TR/ST : Little Burgundy, Thursday 18th September, 1 am
Twin Shadow: Little Burgundy, Friday 19th September, 1:30 am
JJ Fad : Little Burgundy, Saturday 20th September, 2 am
Calypso Rose and Kobo Town: Eglise LIttle Burgundy, Sunday 21st September, 1:30 am
Oh! Canada
With over 350 Canadian artists from all over the country performing during the festival, and countless showcases, parties and sessions happening around the city, Pop is a great place to discover new music-simply keep your eyes and ears open.
Over 35 of the acts performing have already appeared on one or more of our Oh! Canada compilations, including Timber Timbre, The Wooden Sky and Slow Down Molasses, who will all be showcasing their latest records at the festival.
Next week we will be adding to that number with a special Pop Montreal edition of Oh! Canada showcasing some of our picks for this years festival.
The Wooden Sky : La Sala Rosa, Wednesday 17th September, 11pm
Timber Timbre : Metropolis, Friday 19th September
Slow Down Molasses : Quai des Brumes, Saturday 20th September, 9pm