There is so much wrong in the world right now. Sometimes it can feel difficult to breathe, to read the news, to even think about something other than the suffocating bleakness and feel positive about the world, let alone snatch a moment to revel in something as selfish as fun.
But out of the absolute shit show that is Brexit Britain and Trump's America, come voices ready to shout louder than ever before and things to remind us - now more than ever - that there is some good in the world too.
The Women's March on 21 January was the largest international protest of all time. That was something good. If you've felt a little lost since then, you're not alone but International Women's Day will soon be upon us - giving the world another reason to focus its energy on positive action.
On, and around, 8 March there are so many plans that have been hatched by so many brilliant minds that will help celebrate women and togetherness: that will stand firmly against facism, sexism, inequality, hatred, and discrimation of any kind ... that will help forge a better world.
To help you get back into the swing of things and come out fighting, we've put together a list of events (which we're sure is far from definitive) from the key strikes and protests, to gigs that celebrate creativity and diversity, to the charities that will always need your help. There is now a downloadable playlists courtesy of SyncSmith x shesaid.so available for free, featuring some of the best feminist musicians around, to soundtrack the day itself.
Strike! Anywhere!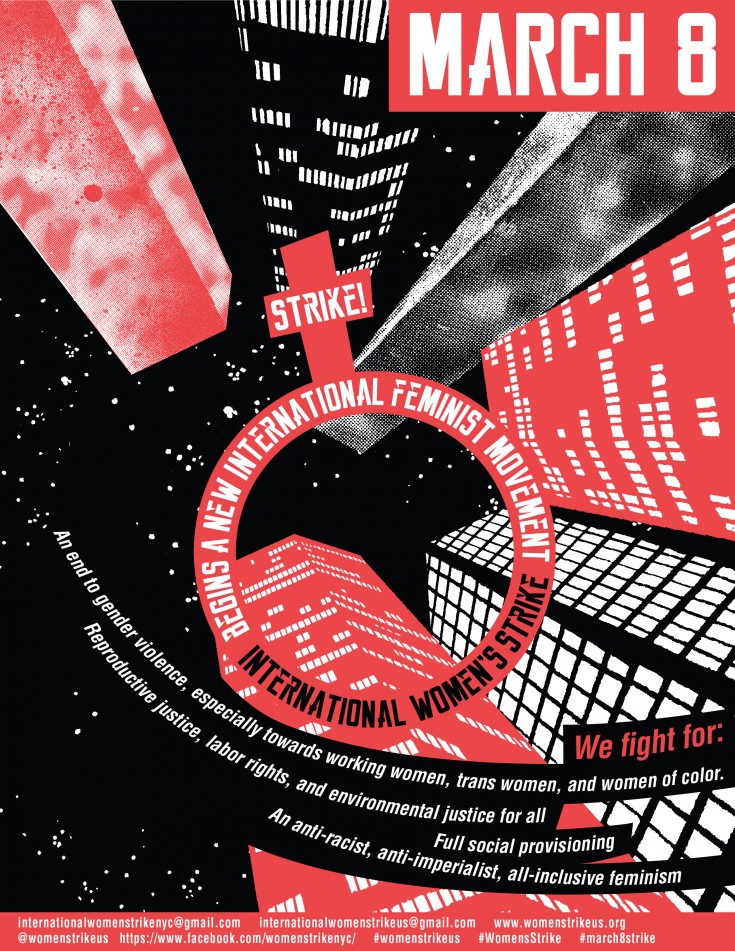 Show the world what a day without women would be like and join the International Women's Strike on 8 March. Walk out of work and rally against Trump and his misogynist policies. Rally against decades of economic inequality, racial, and sexual violence, and speak up for labour rights, an end to domestic violence, and reproductive justice for all.
Even if you can't leave work, there are ways to be involved. Find out more and look at their action steps.
March4Women with CARE International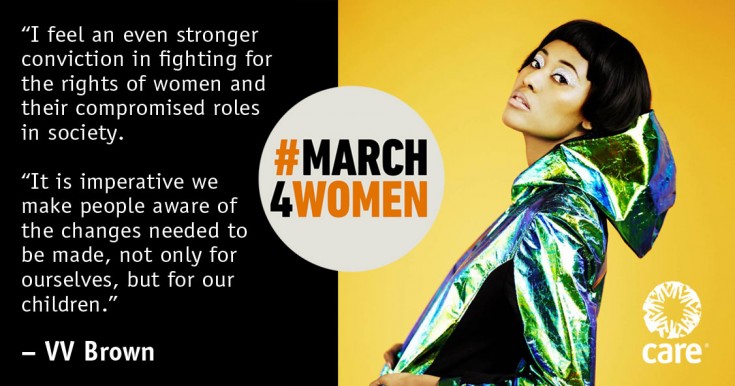 Join celebrities and activists for a day of inspiration and action on Sunday 5 March from 12pm at City Hall.
Organised by CARE International, the event will be led by Dr. Helen Pankhurst (great-granddaughter of suffragette leader Emmeline Pankhurst), London Mayor Sadiq Khan, and Bianca Jagger. There will be live music and entertainment from big name stars, speeches by feminists and activists, a march across the iconic Tower Bridge, and a mass CARE-aoke singalong led by Melanie C, VV Brown, Kate Nash, and more! Remember, you can March in solidarity wherever you are.
Pledge to #March4Women to help make 2017 the year of gender equality and get your free ticket now.
Bristol Women's Voice Presents International Women's Day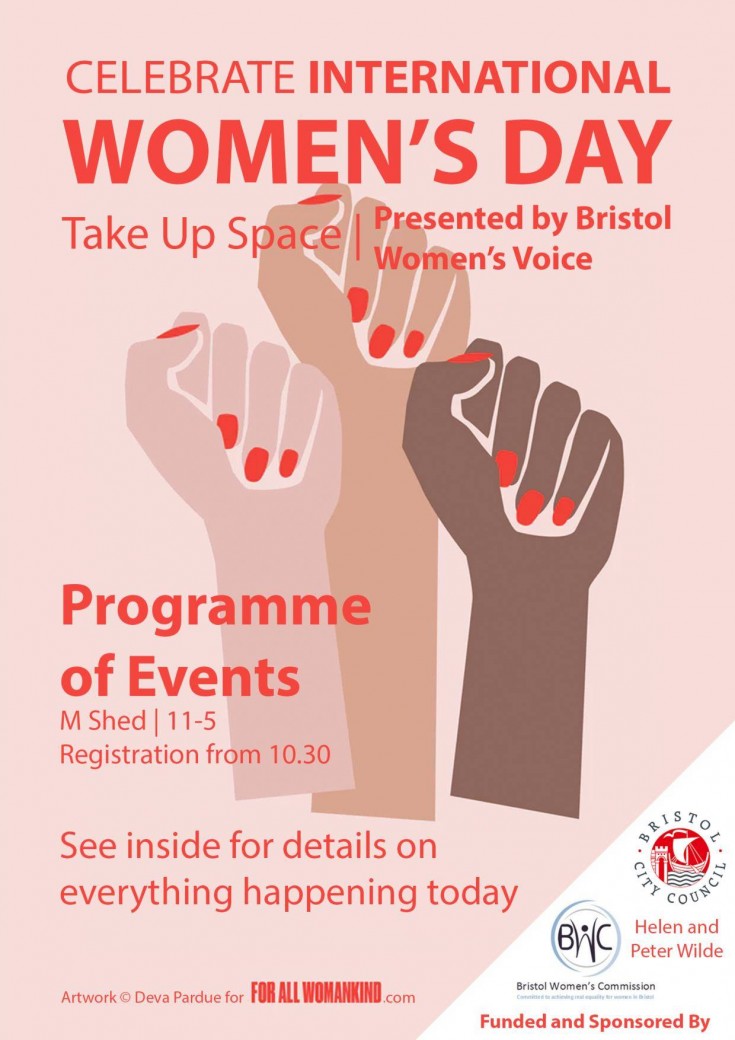 Good news if you're in the South West - Bristol Women's Voice are holding a day of workshops and activities on 4 March to celebrate International Women's Day, centred around the theme "Take Up Space". With writing workshops, comedy, a Q&A with the woman behind the March on Bristol, and plenty more, there's set to be something to interest everyone. It's totally free, and there's both pre-arranged transport within the city and a creche available for those who might need them.
Women of The World Festival at The Southbank, London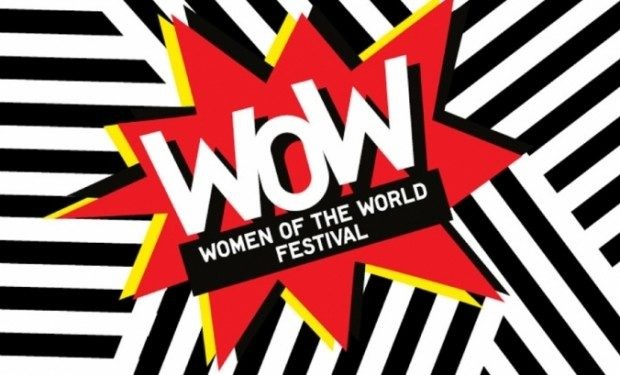 From 7-12 March, the Southbank Centre will be championing gender equality, celebrating the achievements of women and girls everywhere, and examining the obstacles that keep them from fulfilling their potential. The annual WOW festival gives you the opportunity to hear influential and challenging speakers, take part in mentoring sessions and workshops, and see some of the best female comedians, musicians, performers and writers around.
Strike 4 Repeal, Ireland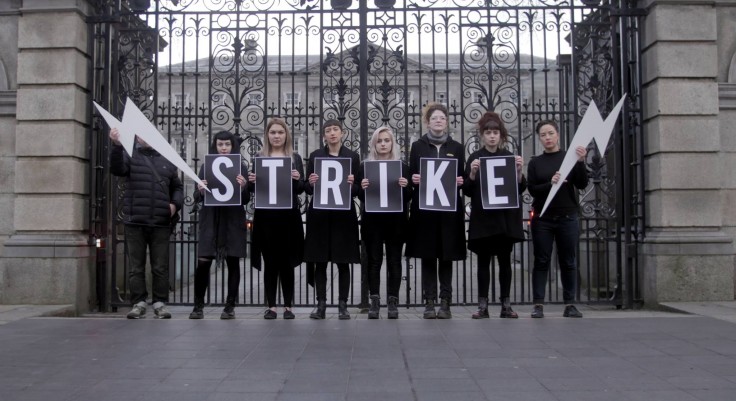 Strike 4 Repeal is a direct action calling on the Irish government to hold a referendum to repeal the Eighth Amendment, a constitutional ban on abortion that remains in place to this day. There will be strikes across Ireland, with solidarity events in several major cities worldwide. The Facebook event contains several further ideas for solidarity action, whilst encouraging others to come up with their own ideas for participation on the day.
POW! Thanet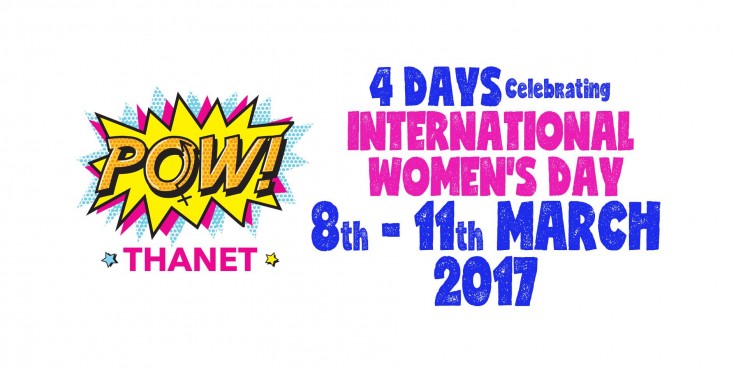 Celebrate the creative wealth and power or women at the second annual POW! Thanet International Women's Day Festival takes place in Margate, Ramsgate, and Broadstairs from 8-11 March. A whole host of activities will take place, including a book launch by DJ and broadcaster Gemma Cairney, performances from local artists Kub and Brigitte Aphrodite, coding installations, poetry, hip-hop dance, and debut performances from the Pie Factory Music Young Female Performers Programme.
Sugar & Spice 11: Women Makes Waves, Manchester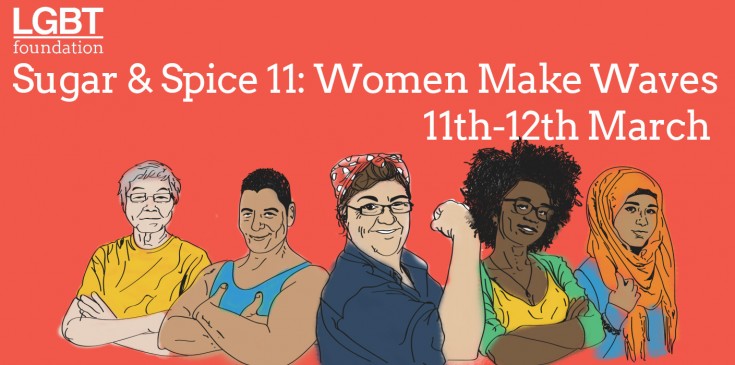 Join the LGBT Foundation in Manchester for their eleventh Sugar & Spice Festival - an annual celebration of International Women's Day featuring workshops, networking, discussions, socialising, wellness activities, crafts, food and lots of fun! It's free to attend you must book a ticket and workshop spaces in advance.
Dance Like I've Got Diamonds at The George Tavern, London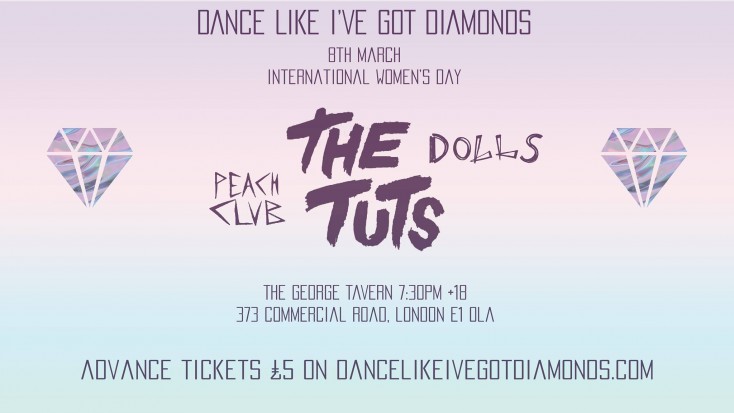 Dance Like I've Got Diamonds are a London-based promoter named for a line in Maya Angelou's poem "Still I Rise". It should come as no surprise that they've got something fantastic lined up to celebrate International Women's Day, as they take over The George Tavern in East London on 8 March for a night of feminism and punk. Headlining the night are outspoken indie trio The Tuts, with support from Dolls and Peach Club. The event is held in collaboration with activist group Girls Against, a feminist campaign to end sexual harassment at gigs.
SyncSmith x shesaid.so Playlist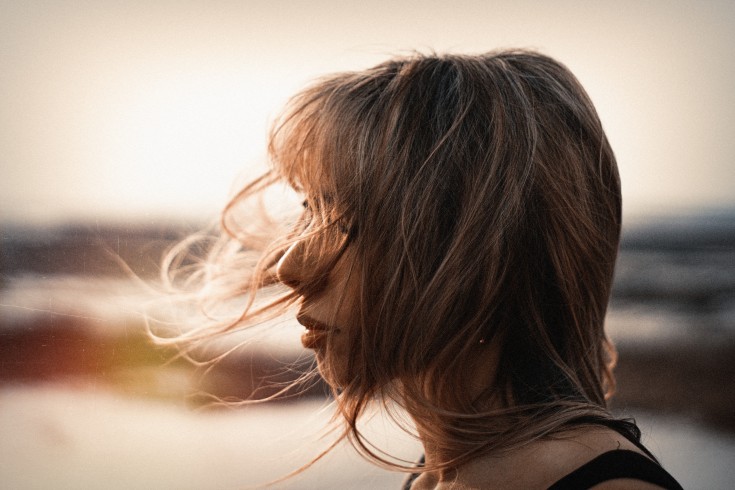 Bristol-based electronic music agency SyncSmith have partnered with shesaid.so, a global network of women in the music industry, to curate a collection of 20 experimental and cinematic compositions all by female artists. Mixed by Kayla Painter (pictured), the playlist draws inspiration from women throughout the history of electronic music, from founding foremother Delia Derbyshire to current star Mica Levi, composer of the score for recent blockbuster "Jackie".
You can download the mix for free now via SyncSmith website.
She Drew The Gun, Hannah Lou Clark, and Lavinia Greenlaw at Rough Trade East, London
Liverpool based four-piece She Drew The Gun will be performing at Rough Trade East on 8 March with Hannah Lou Clark to celebrate International Women's Day. The band's new single, "No Hole In My Head", pays homage to American folk singer Malvina Reyolds with a cover of her 1960s protest song. They have also released a short but sweet song written especially for International Women's Day called "Thank You", which acknowledges some of the female artists that have inspired them. You can download it for free here. Alongside She Drew The Gun, Clark will be playing songs from her new EP The Heart and All Its Sins, whilst Lavinia Greenlaw will open the night with readings from her seminal 2007 book The Important of Music To Girls.
The Sorority House, London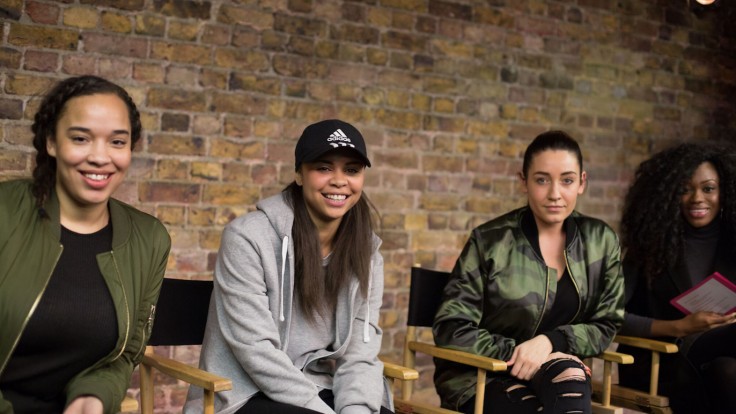 Join Amanda Maxwell (Manager, Boiler Room TV), Jusnah Gadi (Director, Young Music Boss), Jenna Knight (Publicist: Etta Bond, Kojey Radical, DJ Mustard & Jamz Supernova), Line Rindvig (Artist Manager),Undine Markus (Director & Producer) and artists Delicia, Kenzo, Sherika Sherard and RaRa at BoxPark Shoreditch on 8 March in London for #PledgeForParity's Big Conversation to discuss and debate equality within the creative industries.
Beyond the day itself!
Support Planned Parenthood and other charities, plus get involved in feminist organisations.
In the wake of Trump's victory, a huge number of bands and independent record labels decided to donate the proceeds from one or all of their releases to charities, particularly Planned Parenthood (a global provider of reproductive health services) and the ACLU. Spin compiled a handy list of all the labels and artists, which you can check out here. If you've not got much spare time or cash, downloading any of these tracks is an easy way to donate to a worthy cause whilst getting a great indie-pop track to listen to in return - we recommend getting your hands on pronoun's "it's the way" for starters!