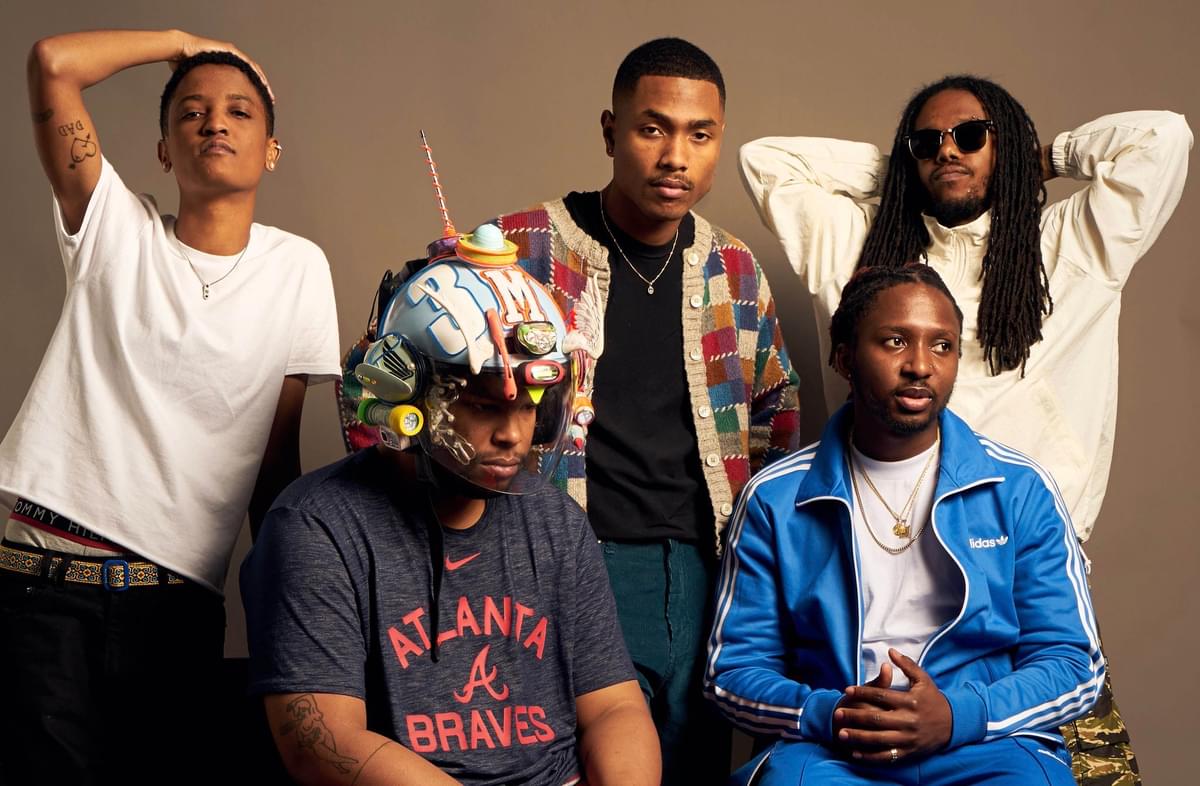 Cool, calm and commanding: The Internet play their biggest show to date, Live in London
22 March 2019, 08:46
Seven years ago Syd stood behind the decks at London's Brixton Academy, playing DJ to Odd Future. Graduating from the same school of thought as Frank Ocean and Tyler, The Creator, Syd has become the brilliant band leader of The Internet.
Set against simple, retro, visuals The Internet played a fast paced set in front of a sold-out Brixton Academy. Playing in support of their fourth album Hive Mind, this set was personal yet performative.
Opening with "Come Together", the audience were immediately sent into a frenzy. Flanked by producer and founder Matt Marshian, The Internet have acquired three new band members. Most notably guitarist Steve Lacy who, runs right up to centre stage to play slick solos.
"Put one hand up if you're here for a good time. Put two hands up if you're here for a great time!" It's clear from Syd's glistening grin that tonight's show is a celebratory affair. Feel Good's "Dontcha" is an early moment of mayhem, "La Di Da" has fitting dance mat visuals while candlelit slow jam "Hold On" is dedicated to all the couples.
"Stay The Night" quickly picks the pace back up, as Syd's calm yet commanding vocals guide us through the second half of the set. As their biggest show to date, this show feels exceptional and "Special Affairs" triggers a cannon of crowd karaoke. Kaytranada collaboration "Girl" gets the loudest sing along but "Just Sayin/I Tried" was certainly sassiest.
"It's been a long time since I've been in this room and it's been a long time coming"; clearly quite overwhelmed, we pause the proceedings as the band take a moment before closing with "Get Away".
Last night, at Brixton Academy, The Internet's show was cool and commanding. With four albums under their belt, they have developed a truly transformative sound.
The Internet continue their Hive Mind tour with dates UK dates including Glasgow, Manchester, Birmingham and Bristol.
Get the Best Fit take on the week in music direct to your inbox every Friday