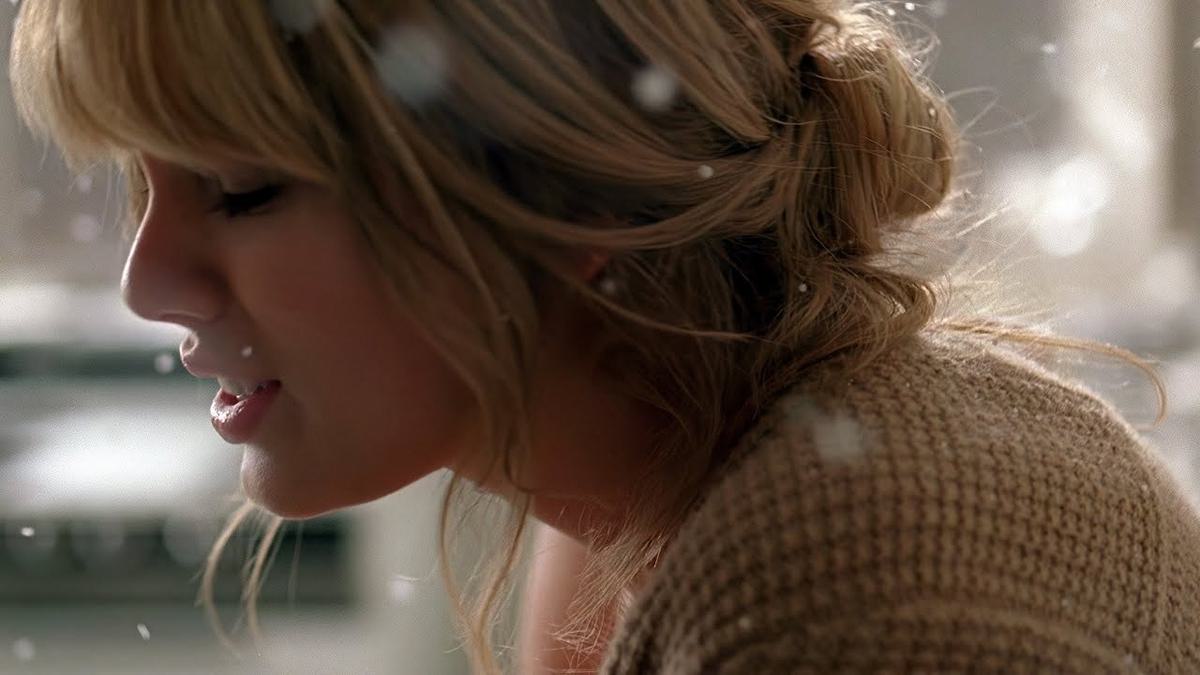 Speak Now and the genesis of Taylor Swift's celebrity
06 July 2023, 09:00
Taylor Swift's Speak Now isn't about her transition from girl to women, writes Kelsey Barnes – it's about her transformation from girl to celebrity.
When Taylor Swift won Album of the Year at the 52nd Grammy Awards in 2010 for her sophomore album Fearless, she was 20 and, at that point, the youngest artist to ever win the award.
Fearless pushed Swift from the genre constraints of being a country singer and with the help of pop-leaning songs like "Love Story" and "You Belong With Me," helped establish her as a mainstream artist.
That success resulted in her being pushed into the limelight with her pop star counterparts like Katy Perry, Lady Gaga, and Ariana Grande. Suddenly gone were the days when she was writing about high school like in "Fifteen" or being the outcast as heard on "The Outside." Instead, she was in with the in-crowd; being invited to perform with Stevie Nicks, named one of TIME Magazine's 100 people who most affect our world, and mixing with Hollywood's biggest and brightest stars.
A rise in fame brought many highly-documented experiences in the media — from the infamous 2009 VMAs incident with Kanye West to the media scrutinising her relationships, to critics' doubts in regards to her songwriting skills. The result of this period of Swift's life became what listeners know as Speak Now, her third studio album. Where her self-titled debut and Fearless both explored adolescence and her own coming-of-age story, Speak Now became a collection of songs written amid her grappling with her own identity as she was becoming a celebrity.
During the extensive touring schedule for Fearless, Swift wrote Speak Now entirely on her own. It was a move that made the most sense to her for two reasons. The first is that she'd get the best ideas in the early hours of the morning while stuck on a tour bus in the middle of nowhere and would finish them before she could get the thoughts of a co-writer. The second is that by writing it entirely herself, she could prove to the critics who doubted her songwriting capabilities and questioned how much she was pulling her weight during writing sessions on the previous albums. In a 2019 interview with Rolling Stone, she stated that this pushback was one of the first "upheavals" and would eventually become the first catalyst to create Speak Now.

At its core, Speak Now is an album about retrospection and reflection. The songs became the speeches Swift wishes she could've said at that moment ("These are the words I held back/as I was leaving too soon" as heard in "Enchanted") or peering through a looking glass into the future when she thinks about ageing ("I just realised everything I have is someday gonna be gone" from "Never Grow Up"). This era marked a shift in themes and motifs Swift explored in her work, most notably with the shattering of fairytale romances played out in high school as previously depicted in lyrics on Fearless. Instead, she existed in a grey area — not a girl, yet still not a woman. Still writing about love, but now through the lens of someone who has both been burned ("Better Than Revenge") and has burned others ("Back To December").

Fans gravitated to and stayed with Swift because of her universal and autobiographical songwriting, but this has resulted in a skewed media interest in who the muse is for each song that has lasted to this day. Following Fearless, Swift became known for writing tracks about her celebrity partners — a take that she has deemed sexist — and something that naysayers still throw at her to this day. What is lost in these accusations and critiques is focusing on who they were about rather than on the serious subject matter that a then 19-year-old is writing about.

In particular, "Dear John," the fifth track on Speak Now, sees Swift question power dynamics and toxicity in a relationship with a large age gap ("Don't you think nineteen's too young/To be played by your dark, twisted games when I loved you so?/I should've known"). As a play on the Dear John letter – something written to a male partner to let them know a relationship is over – Swift noted that the track is about someone who made her world "very dark for a while." What has always set her apart from other singer/songwriters is her ability to narrow in on such a specific moment that it becomes universal— so much so that, 12 years later, she is still exploring the toxicity found in that relationship on Midnights' "Would've, Could've, Should've" where she pleads "Give me back my girlhood/It was mine first." It's a testament to how Taylor is just like the fans that find solace in her words: sometimes it's hard to move on from the memories that she says "feel like weapons."

At a time when other young pop stars were rebranding from the image of a squeaky clean girl-next-door to a 'sexier' adult, Swift back then felt pressured to stay aligned with what America forced her to be: a "perfect young female role model." Swift has wrestled with the good girl/bad girl dichotomy throughout her career, bringing up the Speak Now period of her life during her commencement speech at the NYU graduation in 2022 when she described the immense pressure she felt out of fear of making a mistake and going to "pop star jail forever." It would take a few more records for Swift to write point blank about adult themes, but songs like "Mine" made quiet allusions to adult relationships ("Flash forward, and we're takin' on the world together/And there's a drawer of my things at your place") where songs like "Better Than Revenge" alluded to sex ("She's better known for the things she does on the mattress") and framed Swift as the "good" one.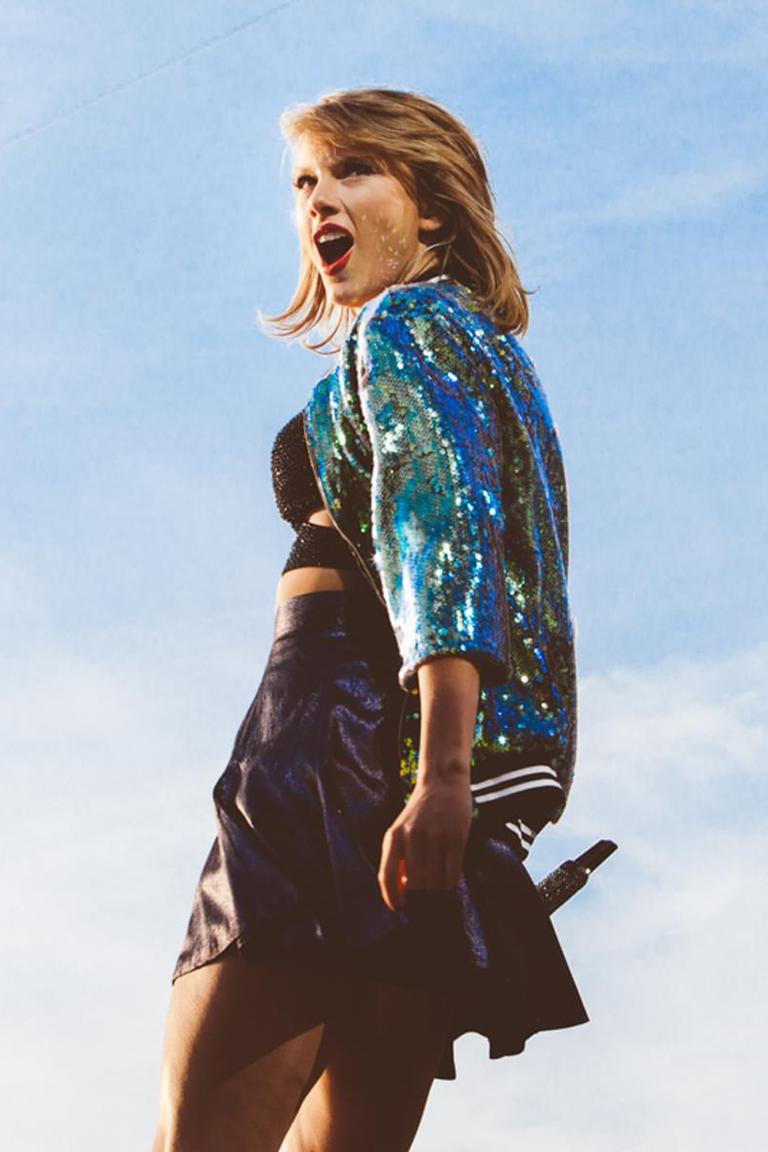 Photo by Jason Williamson
One of the most optimistic and empathetic tracks on Speak Now is one that has followed her career around since it occurred, which is the aforementioned VMAs incident with Kanye West. In the situation, when a then 32-year-old West interrupted her acceptance speech, Swift seemingly takes the role of the adult, choosing to forgive and leave space for grace ("Your string of lights is still bright to me" [...] "Everyone of us has messed up too.")
To date, Swift's most reflective song is a call-to-arms that she wrote for Speak Now called "Long Live." Equal parts hopeful and nostalgic, "Long Live" is Swift reflecting on and making sense of her legacy with one foot in adulthood and the other still in her teens. Swift is prophetic with "Long Live," detailing her having to overcome hardships that she doesn't know of just yet with a callback to the fairytale and high school imagery on her previous two albums.
While Swift was at a crossroads — a girl turning into a woman in the public eye — Speak Now turned her diary entries of thoughts she never said into an album that gave her her own voice, sans co-writers. For the first time she was forced to reckon with the concept of celebrity post-Fearless and how turning into one, whether she wanted it or not, informed her own writing and perception of herself. Through her statement on the re-recorded Speak Now (Taylor's Version), naturally she says it best: "It tells a tale of growing up, flailing, flying and crashing… and living to speak about it."