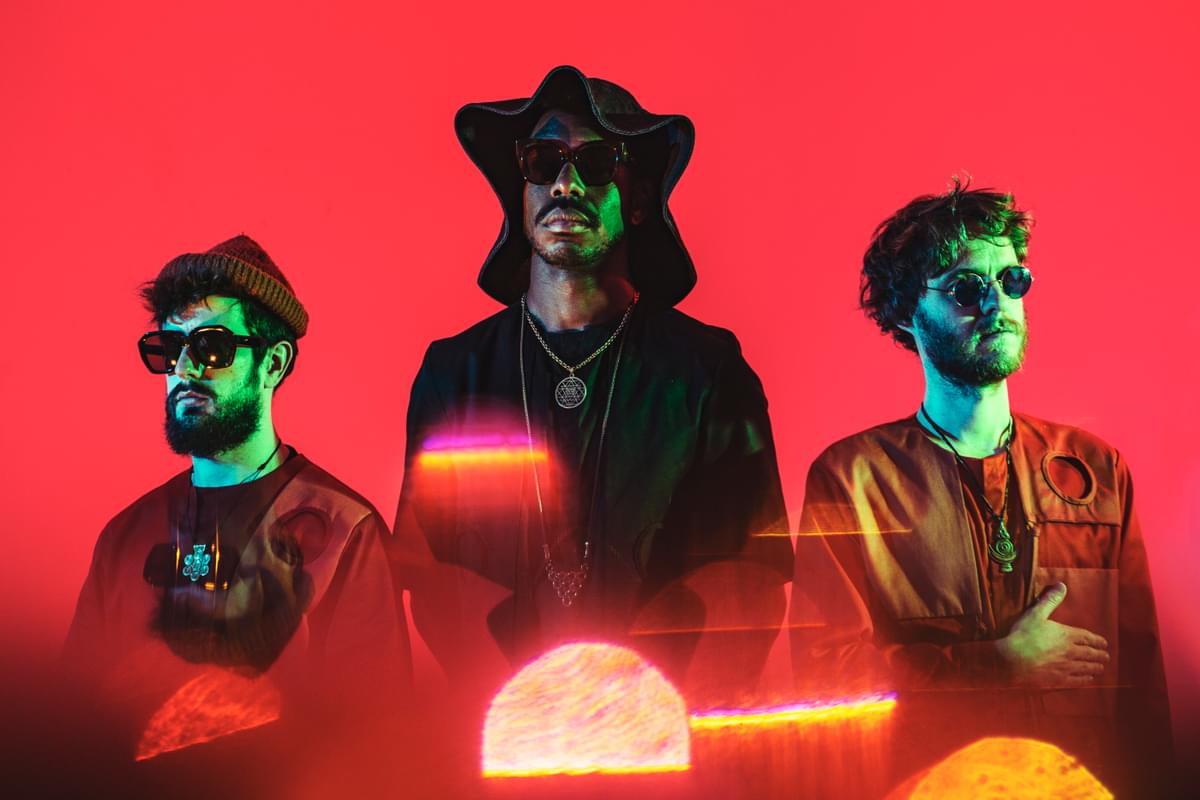 Sonic Salvation: The Comet Is Coming, Live in London
09 March 2019, 09:25
The bastards have seized power, the world is going up in flames, but rejoice, for The Comet Is Coming and salvation lies within them. Or at least, that's how it seemed in a crammed, very sweaty Village Underground last night as the Mercury Prize-nominated trio's glorious electro-psych-jazz cacophony hit East London with the force of a major extinction event.
Showcasing their upcoming second album, Trust In The Lifeforce In The Deep Mystery (a name only they could get away with), the three-piece comprise keyboard sorcerer Danalogue The Conqueror, percussion master Betamax Killer and the aptly-monikered King Shabaka. Conjuring the spirit of Sun Ra to add an afro-futurist spin to a pulsating synths-and-drums foundation, there's certainly elements of jazz underpinning their sound, although to try to restrict anything involving Shabaka- one of the most exciting (and certainly one of the most prolific) figures on the London alternative scene- to a single genre is a fool's errand.
On their own, Danalogue and Betamix would form a formidable live unit (indeed, the band began life as the duo Soccer96), but it's Shabaka's taut, muscularly rhythmic saxophone that truly distinguishes their set; be it on the blissfully spaced-out "Unity" or the grinding electrocrash-meets-Mardi Gras banger "Space Carnival". Although it takes the audience a while to ditch their inhibitions and dance (this is Shoreditch after all), by the time the set reaches its climax, the whole room has succumbed to their inexorable, incendiary groove.
If one had to make a slight criticism, there were moments, especially during the earlier half of the set, where the sound mix slightly dampened the potency of their electrifying rhythms. But acoustic quibbles aside, if The Comet Is Coming truly are harbingers of the End Times, then sign us the hell up.
Get the Best Fit take on the week in music direct to your inbox every Friday