Born in Hamilton, Ohio a week or so after New Year in 1943, Noel Scott Engel didn't appear to be destined for stardom, or to be seen – upon his death – as one of the most revolutionary songwriters ever to have graced this realm. After several relocations during his youth, his parents settled on California in 1959, by which time young Noel was already interested in subversive pop culture, from the Beats to rock 'n' roll.
Though The Walker Brothers reunited later in their career, their success meant that Scott was able to launch his solo career – proving that he had more going on than angelic good looks and a golden voice. His solo career is what introduced Scott to a wider, more discerning audience – an audience that, today, on the day of his passing, mourn a man of incredible talent. He worked with a kaleidoscope of artists, lending his voice or his ear to projects by Pulp, Bat for Lashes and Sunn O))).
Whether you're a fan of his earlier solo records, where he practically perfected and defined 'baroque pop', or his later, more experimental pieces – or both – now is the time for people celebrate Scott Walker, and his incredible career. Below, we look at his most important albums.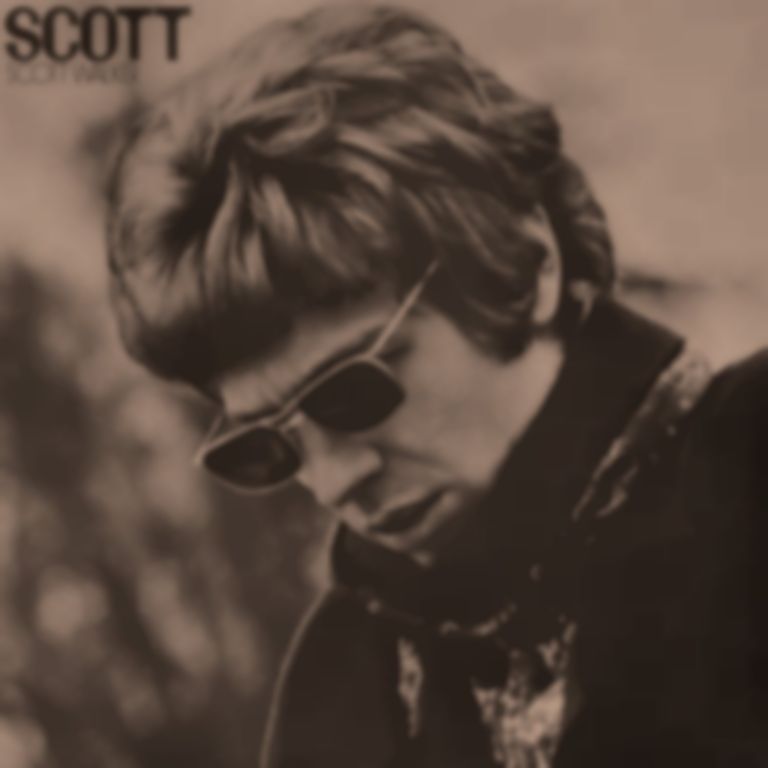 1. Scott (1967)
Released in 1967, Scott, featuring that iconic album cover (shades, hair like a Roman bust), was a step away from the shiny pop that made his name. Released only a few months after the relatively disappointing Walker Brothers record Images, this self-titled debut was a creative rebirth, the first regeneration of an endlessly regenerating artist. Practically perfect in every way, from production to instrumentation to song choices, Scott is probably his most influential release.
You can hear the groundwork being laid for Roxy Music in the languid, lounge-lizard poses. You can hear the ears of Britain and the world opening to the compositions of Jacques Brel. Underpinning it all, however, is a sense of existential crisis, a drama and horror not seen in the work of the Brothers. The beautifully menacing take on Brel's "My Death" is a delicious highlight. Listen too closely to "Montague Terrace in Blue" (an original composition) and you might hear the menacing vocal stylings of Nick Cave and Peter Murphy being born... and somewhere, David Bowie was listening. More on him later.
Highlights: "My Death", "Montague Terrace in Blue", "Such a Small Love"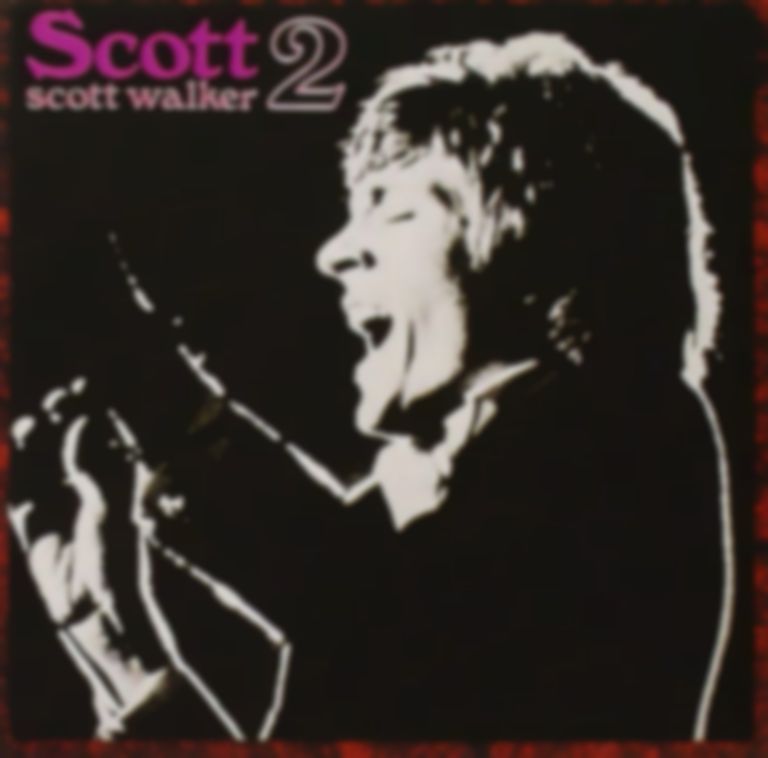 2. Scott 2 (1968)
If the first solo album laid the foundations for a thousand careers, Scott 2 built the walls and started on the roof. It's hard to beat a perfect album, but on his second, Walker nearly pulled it off. Another mixture of original compositions and covers of his favourite artists, this was a step to fully realising his full artistic potential.
His own compositions, especially "Plastic Palace People" and "The Bridge", are the highlights. Elsewhere you have the harrowing loss-of-innocence tale of "Next", and the hilarious "Jackie", both showcasing Scott's wry sense of humour. If someone were seeking Scott's most beautiful, most bombastic album, Scott 2 would be the place to send them.
Highlights: "Plastic Palace People", "The Bridge", "Jackie", "Next"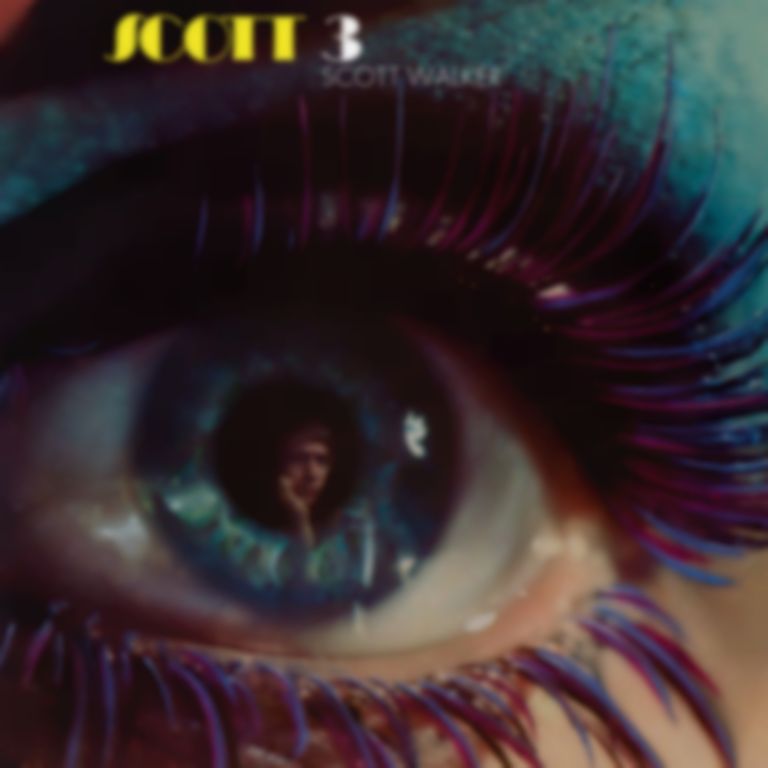 3. Scott 3 (1969)
For Scott 3, things got... stranger. A personal favourite of many Scott aficionados, it's often seen as being a stepping stone to bigger and scarier things ("It's Raining Today" is a clear ancestor of his more sinister material) but Walker's third solo release is clearly an extension of ideas that he had been developing since the first album. It's also important to his personal narrative because it's the first album that features a majority of self-composed material, and the first album that gives a clear indication of the route he would take into artistic experimentalism. It's apparent, arguably from the first listen, that these ideas have more weight, more gravitas than anything he'd previously released, owing to the emotional investment he has in the material, not least on "Copenhagen" and prostitute tale "Big Louise".
While not up to the standard of the first two in terms of quality, it's imbued with a truer sense of Gothic melodrama that he'd only continue to build on for the rest of his career. Fans weren't as enthused as he was, as this record marked the beginning of the end of Scott Walker as a commercial heavyweight.
Highlights: "It's Raining Today", "Copenhagen", "Big Louise", "Rosemary"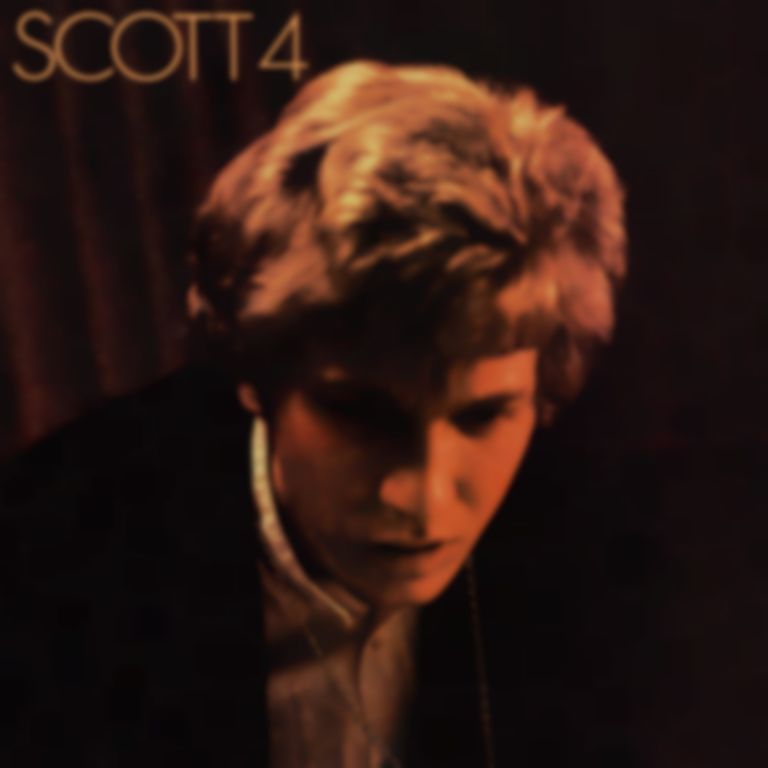 4. Scott 4 (1969)
The second album he released in 1969, Scott 4 was calmer, more relaxed and prettier than its evil older brother. While still dark and spooky in places (the bells in "Seventh Seal"!), this was the first time that Scott seemed to take a step sidewards. It's the first album he released that featured entirely original material, and he uses the platform as a springboard to show off a range of influences, resulting in a varied and satisfying listen. It's the album you might go to on a Sunday afternoon, in June.
There are tangible similarities to Ennio Morricone's soundtracks – more than usual – in "Old Man's Back Again" and "World's Strongest Man". This is the most easily-digested Scott Walker album, and the easiest starting point for new fans.
Highlights: "Boy Child", "Duchess", "Seventh Seal"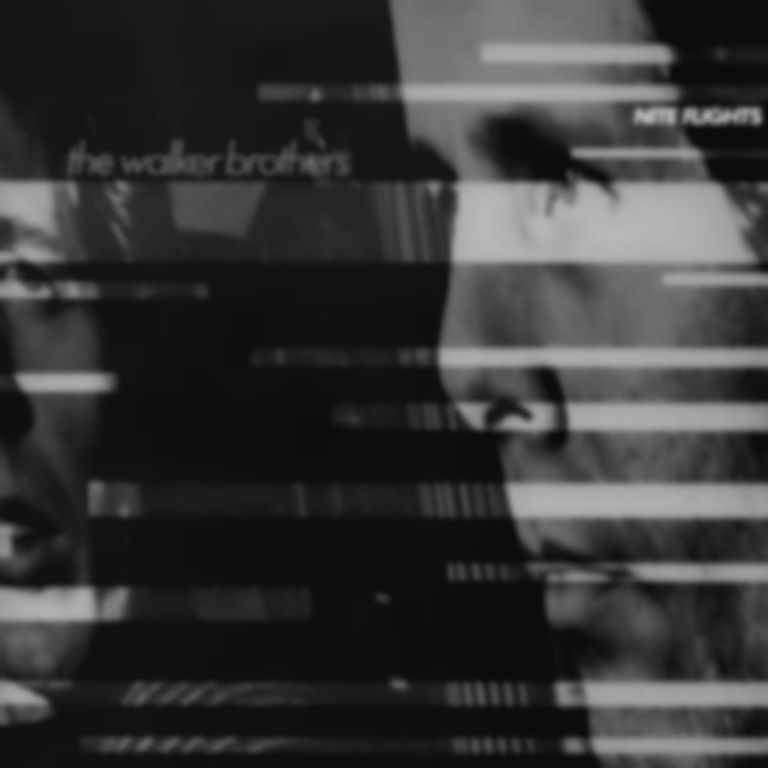 5. Nite Flights (1978)
Sadly, what followed Scott 4 was a period of diminishing returns. Solo albums flopped, the Walker Brothers reunited... then in 1978, Nite Flights was released. Nite Flights, or more specifically the first four songs (Scott's contributions), was an exercise in contemporary art-rock that took cues from David Bowie (repaying Bowie's clear debt to Walker's earlier solo material), Brian Eno and Peter Gabriel. It's an essential piece of the art-rock puzzle - "Nite Flights" has Eno DNA, from the fat, lolloping bass to the shuffling drums.
Perversely, Bowie later covered it. On "The Electrician", Scott Walker MKI begins metamorphosizing into Scott Walker MKII – the experimental demoniac. It's harrowing, wild music. The tracks here comprise one of the finest four song stretches in Walker's entire canon, but it's hard to recommend listening to the entire thing. What followed was a deafening silence.
Highlights: "Shut Out", "Fat Mama Kick", "Nite Flights", "The Electrician"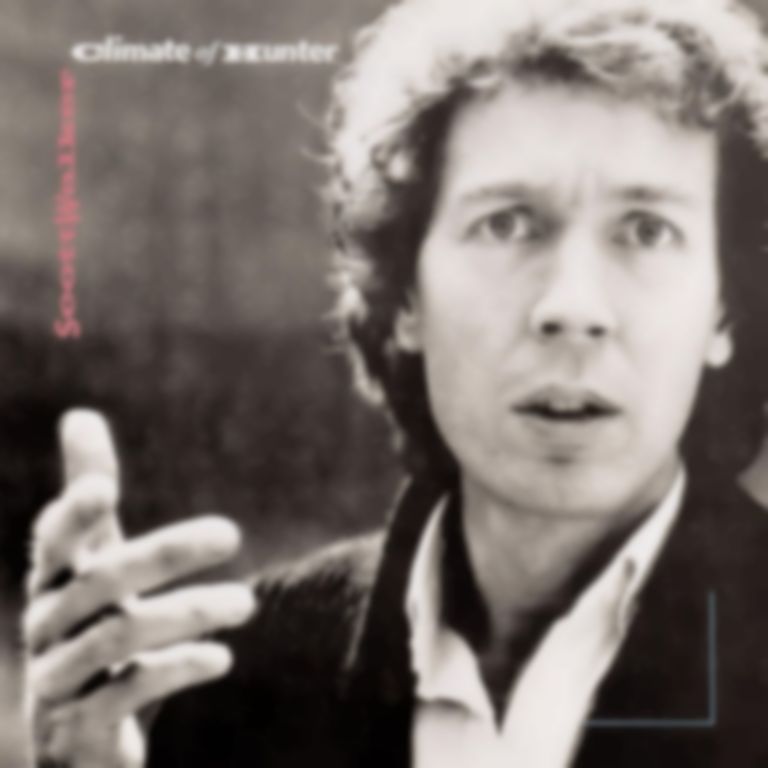 6. Climate of Hunter (1984)
In the years after Nite Flights, Scott all but disappeared. Released in 1984, Climate of Hunter was Walker's only album of the 1980s, a decade where he found his spotlight superseded by his musical offspring – specifically the platinum-haired acolyte David Sylvian, who essentially took Scott's contributions to Nite Flights, refined them and made a career out of them. Japan's 1981 masterpiece Tin Drum owes much of its existence to Scott Walker: Walker's influence is all over the thing. Climate of Hunter attempted to reclaim some of that lost ground, but was a red herring, a false start. A strange collection of textures, segues and unnamed oddities, it is very much of its time – the demented father to the refined children plowing their way through Top 10 charts around the world. The record features guest spots from Mark Knopfler and Billy Ocean, but the true appeal is in Scott's voice. His voice is deeper, the songs rougher and texturally denser, but Climate was not the record it perhaps could have been. It was slight where his previous releases were fully grown, stunted where other records stood tall, confusing where others were focused. Scott's metamorphosis entered a critical stage here, a stage that took years to complete. Scott took some time away, a period of emptiness, before he resurfaced with the darkest album ever recorded.
Highlights: "Dealer", "Track Three", "Track Seven"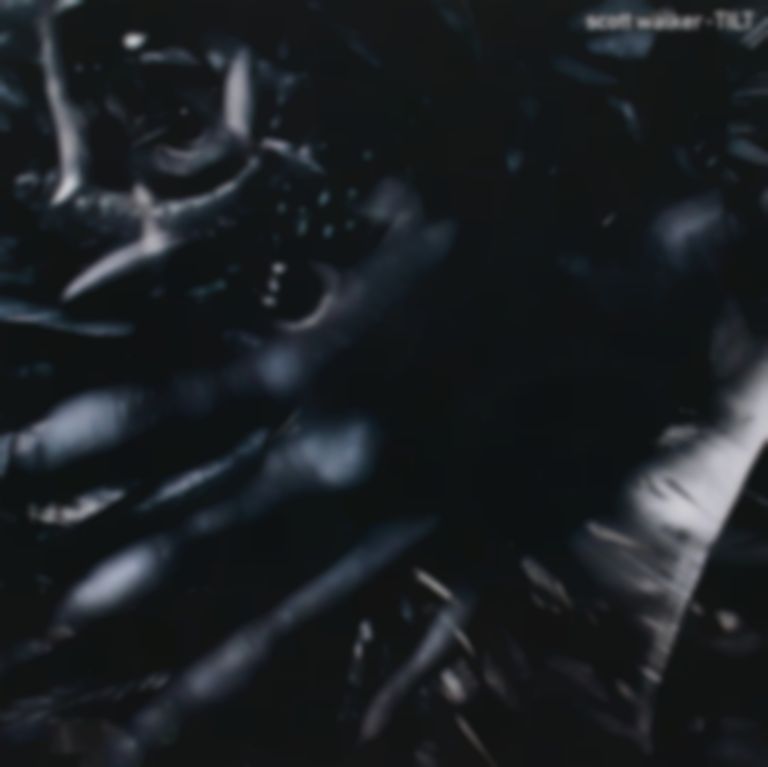 7. Tilt (1995)
By 1995, the metamorphosis was complete. Like accompanying Jesus on his descent into Hell, Tilt presents the listener with a grotesque, malformed and utterly hideous bastardization of what they previously thought music was. Of course, there have always been challenging albums made by avant-garde artists, but Tilt is almost certainly the most terrifying album to ever crawl out of the deep. Where his early solo albums were rich and decadent, Tilt is malfeasant and sickening. Scott's vocals on opener "Farmer in the City" are ugly and haunting, and this only worsens as the album continues.
Like Satan singing an oratorio in the midst of a Hieronymous Bosch vision of damnation, he looms over proceedings like a titan, a Goya dreamt into life. Tilt is unrelenting. "The Cockfighter" reaches a level of unbearable intensity not previously heard in recorded sound (except, possibly, on Nico's Marble Index). "Manhattan" is rock music, but corrupted beyond all recognition – like a portrait sprayed with acid. Possibly his best album, Tilt seems like a work of singular saturnine evil, and it's hard to finish in one sitting. However, the journey through Hell had just begun.
Highlights: "Farmer in the City", "The Cockfighter", "Manhattan", "Face on Breast", "Tilt"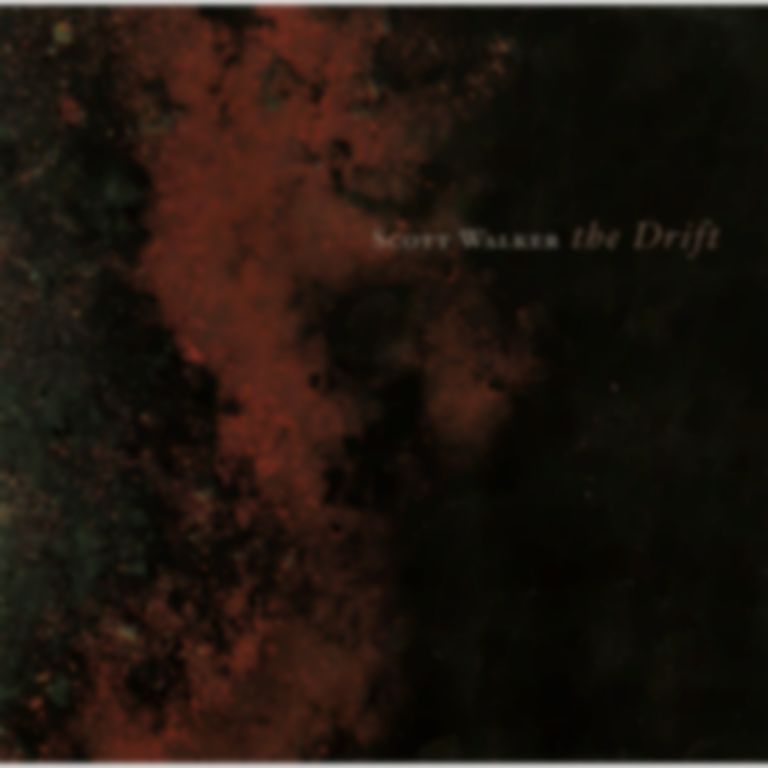 8. The Drift (2006)
Of a pair with its predecessor, The Drift is equally as challenging and uncompromising, and it represents the culmination of the process begun on Scott 3. Opener "Cossacks Are", with its gunshot percussion and relentless beat, frames Scott's poltergeist croon as some disembodied cry from the depths of despair. He follows that with the monolithic "Clara" - at twelve minutes, it's nearly half the length of the entire Climate of Hunter LP, which shows the gulf in inspiration between the two projects.
The Drift, while nowhere near as hideous as Tilt, seems deeper, artier and more controlled. There's an argument to be made that this control makes it a more chilling proposition, the Hannibal Lecter of his discography. It's incredibly important either way, as without it, he would have never reached his final masterpiece.
Highlights: "Cossacks Are", "Clara", "Jesse", "Hand Me Ups"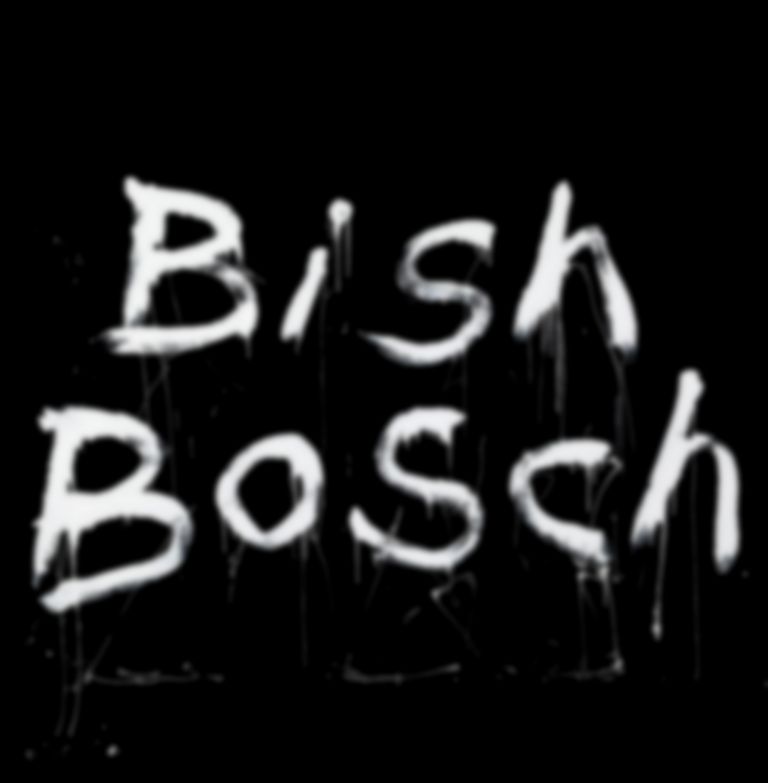 9. Bish Bosch (2012)
The final masterpiece. He didn't know this would be the final solo studio album he released (soundtracks aside). This is no Blackstar, or even a Post Pop Depression – this is not an artist contemplating mortality, making a final statement to cement their legacy. This is something much more, a next step. History would have this album as the final part of a trilogy with Tilt and The Drift, but its true ancestor is Scott 3: The darkness here is neither raw agony or controlled despair. This is kohl-stained, blackened by the darkest of humours.
Given time, Bish Bosch reveals itself to be not only Scott's most playful album, but also his silliest. There's room for toilet humour, hard science, dwarves and saints. Scott, transformed on Tilt, emboldened on The Drift, spreads his wings on Bish Bosch. He breaks every rule, includes every possible reference and pun he can find, blends heavy metal guitars with fart sounds and Hawaiian folk and still emerges with something resembling perfection. The album showcases an artist at the peak of his considerable powers, but (like Scott 3) is still criminally underrated by fans.
Highlights: "Epizootics!", "SDSS14+13B (Zercon, A Flagpole Sitter)", "See You Don't Bump His Head", "Tar", "Pilgrim"
10.
Other projects followed - we even named his Sun O))) collaboration Soused as Album of the Week and more releases will presumably continue to ooze from the ether, but it is in these albums that we see the true essence of Scott Walker the artist, and Noel Scott Engel the man.
Writing for Best Fit, Ed Nash said in his review of Scott's The Childhood of a Leader OST that in the 'fantasy band game' Scott would always be singing the songs, but I can't imagine a more nightmarish proposition. This is, of course, the appeal of the man. From the smoothest Gallic pop to the most despicable experimental sound, Walker always defines you from the inside out, moulding you to fit his image. My favourite album is Bish Bosch (Scott 3 on a weekend), yours is Scott 4, hers is Scott, theirs is Tilt. My Scott Walker is not your Scott Walker, just like yours is not mine.
Scott Walker just is.