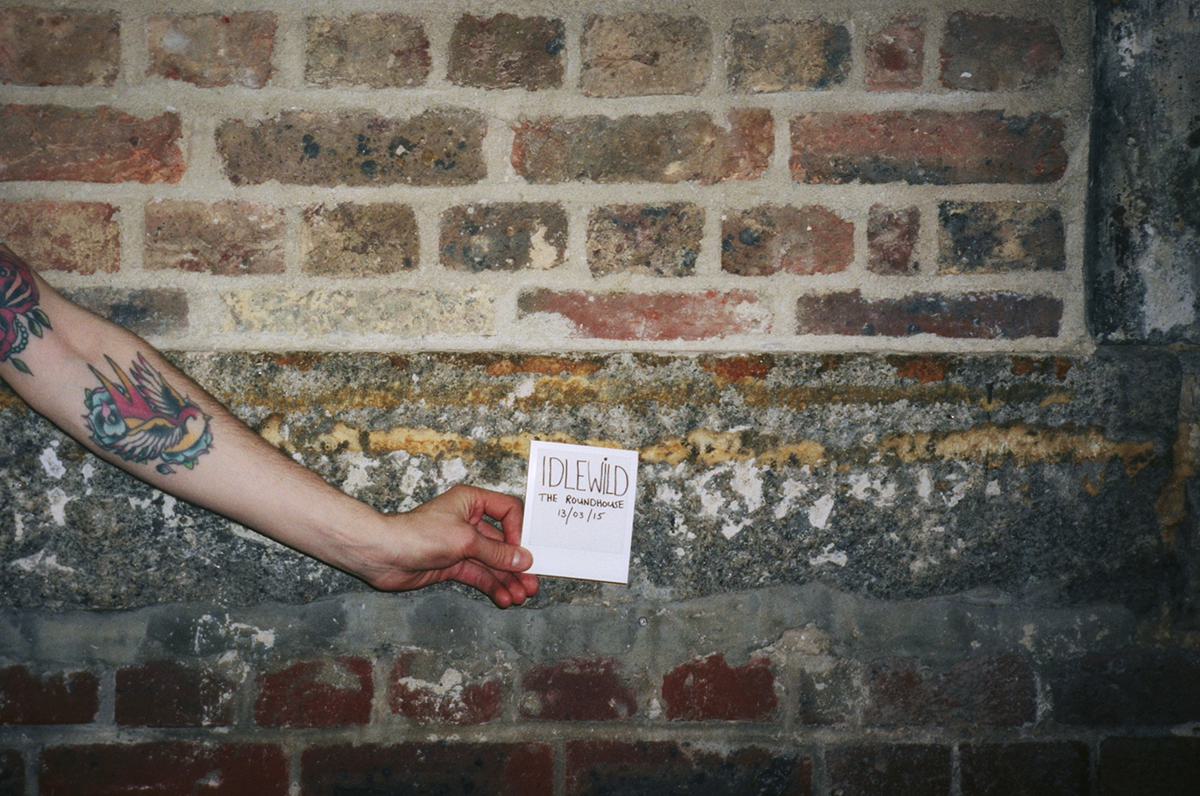 Polaroids with Idlewild
20 March 2015, 10:00
Idlewild returned this year with their first album for five years, Everything Ever Written, and a string of subsequent full live UK dates in support of the record. London-based artist Karan Kandhari - went along to take some candid Polaroids of the five-piece as they prepared for their Roundhouse show; we also spoke to Roddy Woomble for his thoughts on the night.
"The last time Idlewild played in London was in 2010. The Roundhouse holds 3,100 people and this show is sold out."
"After five years away, that is a very big deal for us. People still want to see the band - to hear our music. Our new album went into the top 20 and it was self-released. All these things blow our minds."
"We arrive early at the venue (2pm) so we can take our time setting up, have a long soundcheck and makes sure everything is right for the show."
"Things run fair smoothly - it is a big space and without any people in it the sound onstage is strange, still, I'm sure it will get better."
"Afterwards we get our photos taken with Karan, do a few interviews - one with the Canadian actor Jay Baruchel, and then try and eat some food, but nerves are kicking in, so I drink a few beers instead and watch Sorren Maclean play a lovely support set."
"Our show couldn't really go any better. What a wonderful crowd and they are with us from the start - after a few songs the nerves are gone and we are into it, and what a great feeling to be playing music for so many people and everyone is so involved - band and audience."
"It takes a while to absorb this kind of evening, afterwards we are all in a bit of a daze."
"It is a night I won't forget for a long time."
Idlewild's eighth LP, Everything Ever Written, was released on 9 February 2015 via Empty Words and their next single 'Every Little Means Trust' out on 27 April. Following their March UK dates, including their Teenage Cancer Trust Royal Albert Hall show on 29 March, Idlewild are set to play 2000Trees in Gloucestershire and T in the Park in Perthshire this July.
Colour and B&W Impossible Project 600 type film supplied by Impossible and shot on Polaroid Supercolor.