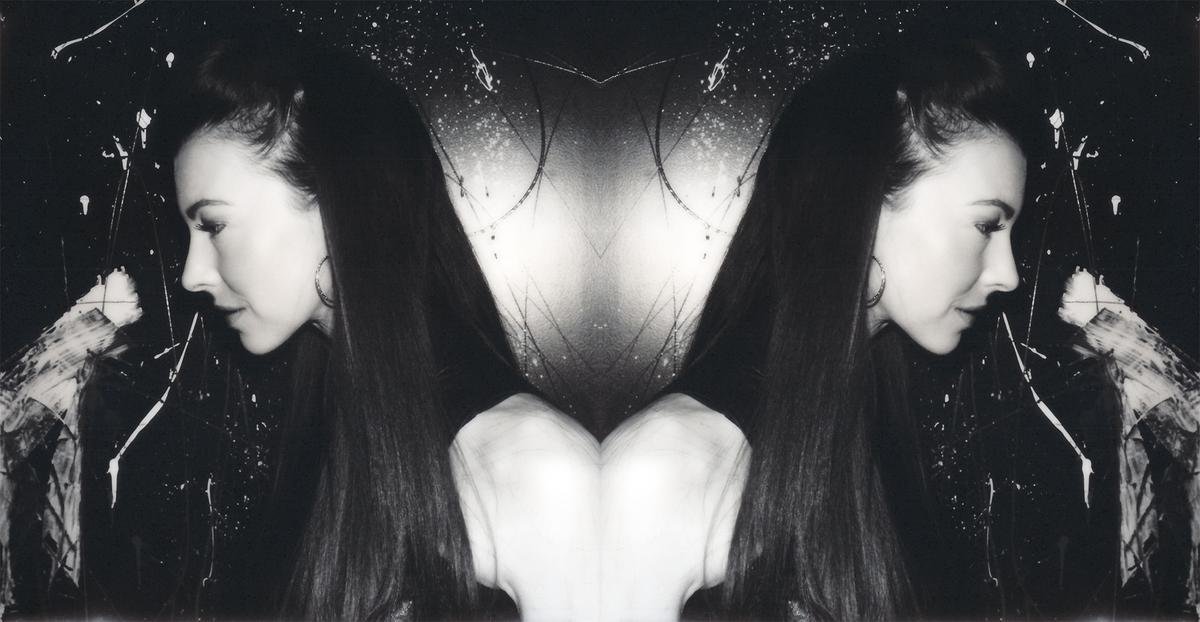 Polaroids with Chrysta Bell
12 June 2017, 10:00
As she returns with the John Parish-produced We Dissolve, we met up with the singer-songwriter, model and Twin Peaks actress for some analogue experimentation before she hit the stage at the Borderline in London.
Chrysta Bell's latest album, We Dissolve, featuring the singles "Devil Inside Me" and "Heaven", and guest spots from Portishead's Adrian Utley and Sunn O)))'s Stephen O'Malley is out now on AWAL/Kobalt Music Recordings.
The stand-out lead single "Devil Inside Me" is a catchy, bluesy mo-town-tinged ballad, "Heaven" is a slow-building guitar-led highlight with a brilliant sax riff chorus, while "Half Asleep" is an enticing, minamalist trip-hop number overlaid with a string section for added film noir effect. The title track is another high point - a stripped-back track filled with eeriness, its off-kilter verse dominated by a menancing bass line and lulling vocals.
We Dissolve follows the superb debut This Train, and Something In The Nowhere EP, both dream-pop-style collaborations with auteur David Lynch, who also directs Bell in the latest series of Twin Peaks, where she investigates the bizarre mysteries of the show as FBI Agent Tammy Preston.
The third series of the seminal TV show airs simultaneously on Showtime in the US and Sky Atlantic in the UK on Sundays/Mondays.
Following her UK shows, Chrysta Bell is set to play Crossroads in Scicli and Soho House in Berlin in June, and Teatro dell'Arte in Triennale in Milan, Festival Delle Colline in Carmignano and the Gent Jazz Festival through July.
BW 2.0 + Color Impossible Project 600 type film by Impossible and shot on Polaroid 600 series by Chrysta Bell & Jason Williamson.