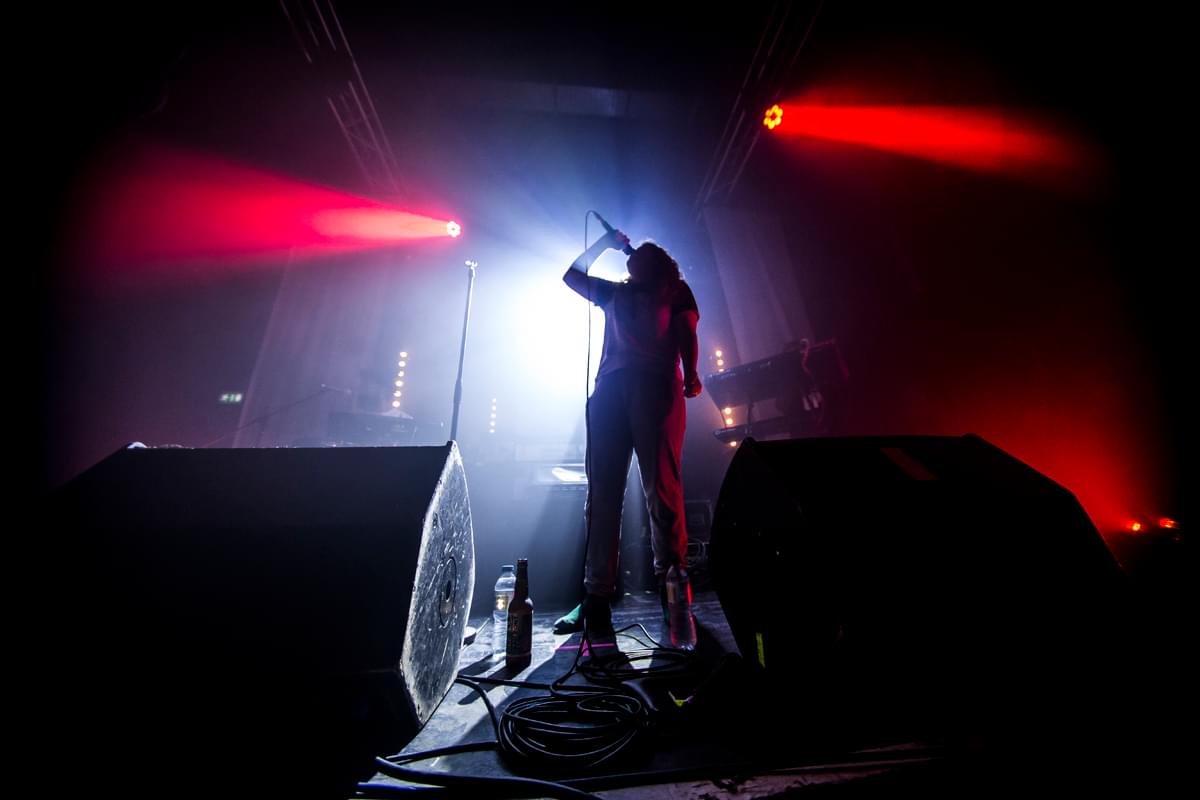 Kate Tempest launches The Book Of Traps And Lessons with a touching show in her beloved South London
20 June 2019, 21:54
"I'm extremely happy to be here this evening. Here, this is where I'm from."
With two Mercury nominated albums under her belt, Kate Tempest's long awaited third LP was destined to pack a punch. Simultaneously political and personal, The Book of Traps and Lessons was debuted in full last night in London. Forever championing her South London roots, local hero Kate Tempest played a one off show at The Catford Broadway Theatre.
Set against a bare stage, Tempest strolled out to find a room full of fans and friends staring back at her. Having shirked her visceral two-piece band, multi instrumentalist Clare Uchima brought long time collaborator Dan Carey's brilliant beats to life. Opening with "Europe Is Lost", Tempest worked her way through cuts from her previously released albums Everybody Down and Let Them Eat Chaos. Wrapping up the section with "The Beigeness", Tempest took a brief break to introduce her latest release - The Book Of Traps And Lessons - before playing it in full.
This album marks a turning point for Tempest and, having worked solely with Speedy Wunderground's Dan Carey for her last two albums, super producer Rick Rubin stepped in to the role of executive producer, making for a much cleaner sound. With its almost orchestral chords, album opener "Thirsty" eased us in to a narrative driven performance.
With no room for breaks, "Three Sided Coin" was triumphant while "I Trap You" got a welcome laugh for its humorous take on love. The hopeful yet heartbreaking "Hold Your Own" – adapted from Tempest's poetry collection – was an undeniable highlight and, with its sombre backing, Tempest left us hanging on her every word. "Firesmoke", with its references to local landmarks, received the biggest reaction of the night while recent single "Holy Elixr" was accented with quick strobe flashes.
Despite the intensity of Tempest's set, closer "People's Faces" proved to be the perfect resolution. Receiving a standing ovation, the crowd welcomed Tempest back to the stage. Stepping out swiftly, and with her set finished, Tempest had nothing more to say: "I really don't have anything to add but I didn't want to disappoint you," she says sweetly. However, following tonight's performance it would be impossible to feel anything but delighted and across the crowd peace really could be found in people's faces.
The Book Of Traps And Lessons is out now via Fiction/ American Recordings.
-- Set List --
Europe Is Lost
We Die
Ketamine For Breakfast
Circles
The Beigeness
Thirsty
Keep Moving Don't Move
Brown Eyed Man
Three Sided Coin
I Trap You
All Humans Too Late
Hold Your Own
Lessons
Firesmoke
Holy Elixr
People's Faces
Get the Best Fit take on the week in music direct to your inbox every Friday