Iceland Airwaves and Surviving Reykjavík
31 October 2022, 13:20
With the greatest music festival in the world about to kick off, find out just what you should be eating and drinking - and where - to maximise your awake time.
Iceland Airwaves - one of the best music festivals in the world is - back for another year, and kicks off off this week for three days of amazing music in Reykjavík.
You're all packed and getting ready to travel to Iceland to experience our favourite winter festival, but have found yourself in a bit of a pickle with deciding how to spend your time there. As veterans of the festival, we've come up with a few things to help you stay alive and enjoy your time in Iceland. It's mostly about food and drink. Read on…
Buy your booze in the duty free store
A little over a decade ago you could get a pint of Guinness for less in Reykjavík's bars than Dublin and London, but with the economic collapse of 2008 that all changed as substantial tariffs were placed on any drink with an ABV of 2.5% and more. This means that drinking at the downtown pubs will generally cost an arm and a leg (expect to pay £7-8.50 per pint).
While there's no BYOB at Airwaves, those wanting to have a drink before or after the shows, there are only two places you can buy alcohol: the state-run Vínbúðin alcohol stores, and at Keflavík airport's duty free, with the latter offering lower prices on all drinks, with substantial savings on spirits.
If you read this guide after getting to Iceland, you can still get your booze on in the numerous Vínbúðin alcohol stores, but be advised that most are only open until 18:00.
While we may pine for the days of cheap beer in the local bars, back then there were generally only two beers on tap, both of which were usually of piss-poor quality. An unexpected boon of the economic collapse is that the craft brewing scene in Iceland finally caught up with the rest of the world, leaving today only the most tawdry establishments with fewer than four beers on tap.
The Einstök, Kaldi, and Borg line of beers are of particular note, each offering ales, lagers, dark and light roasts, IPAs and more. One or two brands are generally available on tap in the downtown watering holes, with greater selections available at Kaldi Bar (Laugavegur 20b), Röntgen (Hverfisgata 12), Kex Hostel (Skúlagata 28), and Frederiksen Ale House (Hafnarstræti 5).
Beer connoisseurs should visit Micro Bar (Laugavegur 86), Skúli Craft Bar (Aðalstræti 9), Session Craft Bar (Bankastræti 14), BrewDog Reykjavík (Frakkastígur 8). Each has at least 10 local and international craft beers on tap, and often hundreds of bottles.
Also be aware that most bars have a generous interpretation of how many hours are in a happy hour, with up to 50% off listed prices. Check out the Appy Hour app for (generally) accurate deets, available on Android and iOs.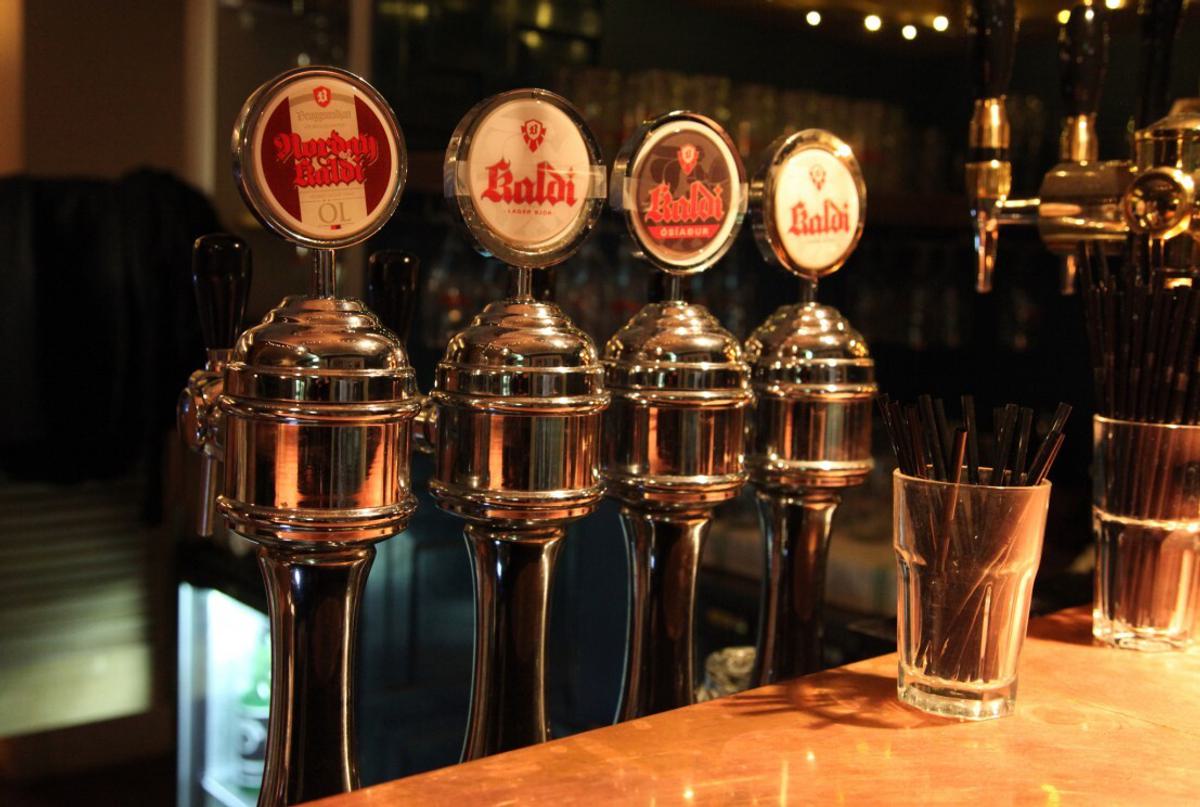 While we've spent a lot of words on the beer renaissance of Iceland and fine eateries, the place that locals generally gather in is one of the seventeen swimming pools in the capital area. These are all warm outdoors geothermal pools with fantastic hot tubs and slides. Vesturbæjarlaug (Hofsvallagata), Sundlaug Seltjarnarness (Hrólfsskálavör 13), and Sundhöllin (Barónsstígur 45a) are all within walking distance of downtown Reykjavík, with the big and fantastic Laugardalslaug (Sundlaugavegur) being just a short bus trip away.
You should try to visit one every morning, as they are the ideal way to recover from a long night of Airwaves and hobnob with the locals. It's worth mentioning that it's far cheaper to buy a ten-ticket card that you can share with your friends than single fares, which are generally referred to as "tourist tickets" by the locals.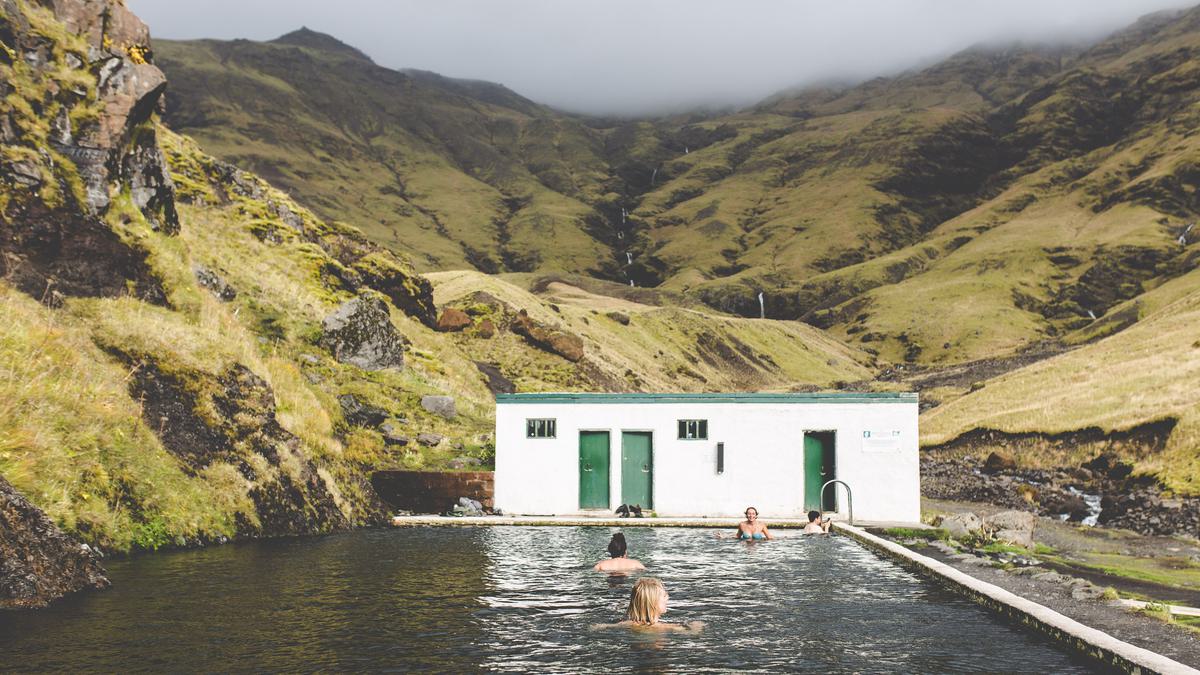 If at this point you haven't heard of Bæjarins Beztu Pylsur (which translates to "the best hot dogs in town"), then you've spent less time Googling Iceland than we'd recommend. Bill Clinton, Ella Fitzgerald, James Hetfield, and more have dined at this fine hot dog stand, which we're sure the locals will be all too happy to recommend.
You'll come here to Tryggvagata at least once and even a hurricane and a fifty-strong queue won't deter you from munching down the delicious incarnation of calories, offal and fats that bookend alcohol. Ask for "ein með öllu" ("one with everything") and you'll get onions, remoulade, ketchup and mustard in just the right quantities. If you want something a bit more insane and not necessarily as amazing, there are bacon-wrapped hotdogs at the twenty-four hour store on Austurstræti.
For those with a richer palette, head on over to Lækjartorg and you'll find waffle wagons and other filling food remedies for the hangover that's no doubt brewing in your guts at the end of the night. If your mission is to mingle with the locals, however, you're best bet is to go to Nonnabiti (Hafnarstræti 9) for a sub or Mandi (Veltusund 3b) for a kebab, both of which also have vegetarian and vegan options and are open until the wee hours.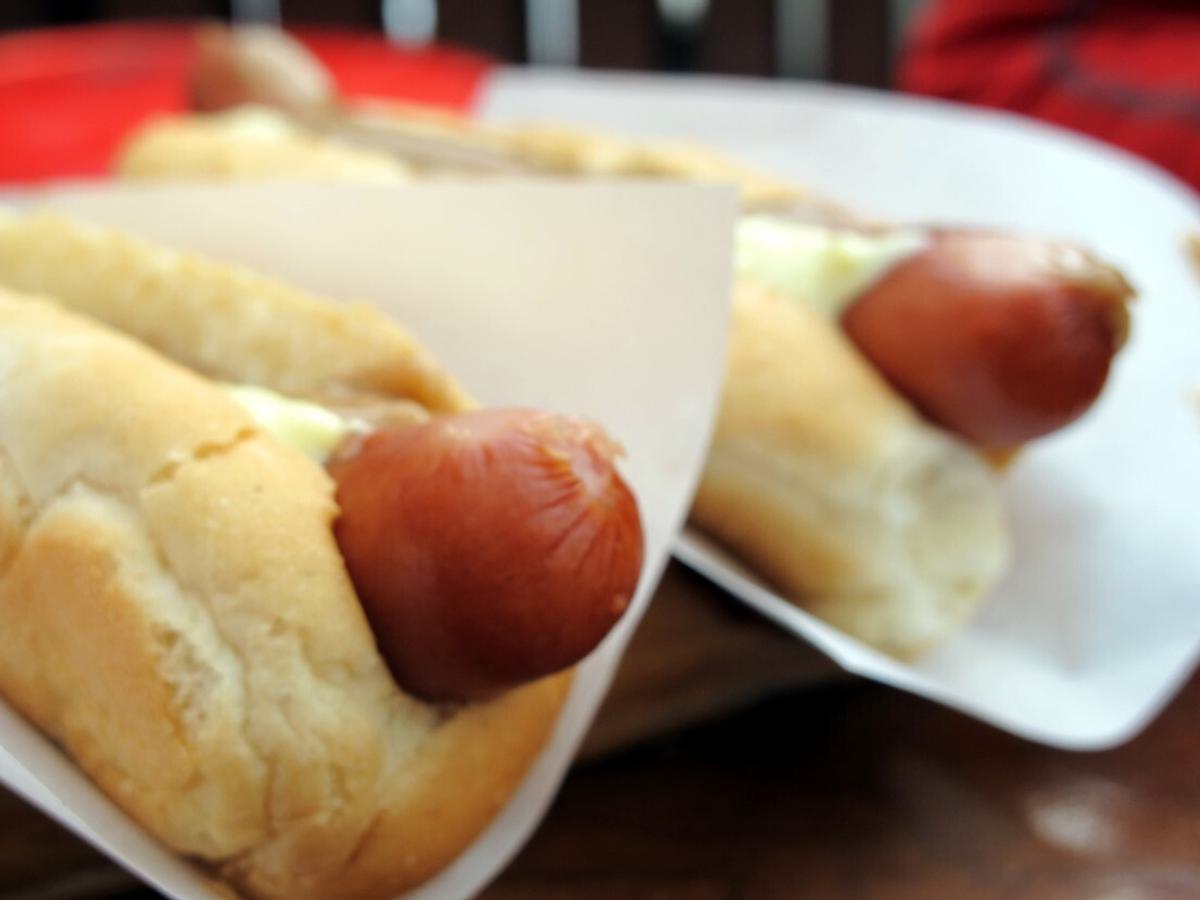 You'll hear about the golden circle—a three-stop tour of some of the most wonderful natural and historical things you'll ever see—and you'll also be told repeatedly that it's not a circle and it's not golden either. A half-day trip that takes you to geysers, the site of the old Icelandic parliament and location of the tectonic continent shift, and a stunning waterfall, the outing is both memorable and fun—but it's also tourist heavy and organised so that there's little deviation.
Hire a car instead and splice some side-bar diversions into the day—like a visit to the picturesque Hveragerði, 45 km to the east of Reykjavík. Around 2,000 people live here and the town is a geothermal paradise. Hike the three-hours to Reykjadalur, a valley where you can bathe in the stream.
For a more substantial trip, instead consider driving around the Snæfellsnes peninsula, 150 km to the north of the city. Often called "Iceland in miniature", the peninsula features almost all of the features that dominate Icelandic nature in one spot, including a sub-glacial volcano, ancient lava fields, hot springs, rolling hills, wind-blasted beaches, fantastic rock formations, majestic waterfalls, lonely lighthouses, and small settlements dotted along the coast. Furthermore, you can be there and back again in twelve hours if you have your own car.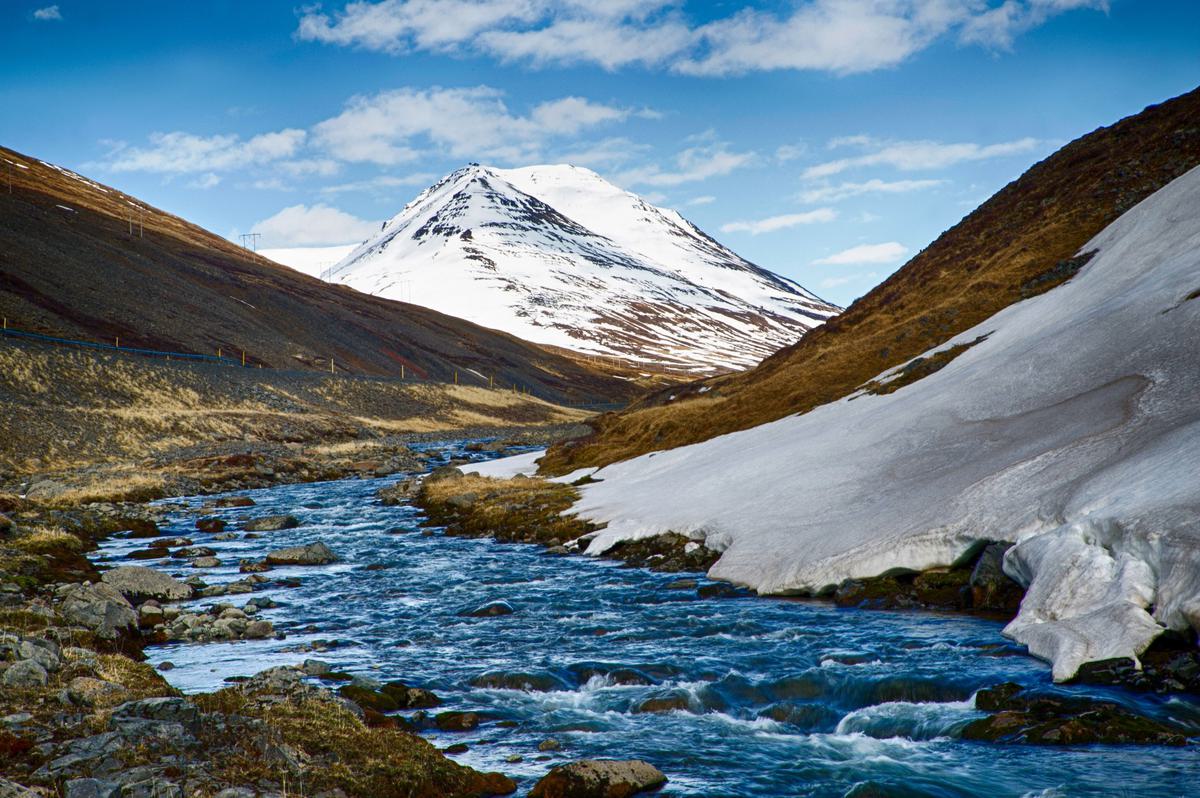 Fresh and salted seafood is one of the mainstays of the traditional Icelandic diet, and it's available all over town. Head over to Sægreifinn (Geirsgata 8) for their peppery brown lobster soup with tender white chunks of flesh. Go to Fiskmarkaðurinn (Aðalstræti 12) for anything from sushi to salted cod, or to Brút (Pósthússtræti 2) if you don't mind splurging out, or want a great brunch.
Put on your finest garbs and have a fancy meal at MAR (Geirsgata 9). Or go to Kaffivagninn (Grandagarður 10) for a no-nonsense catch of the day with the local fishermen. But whatever you do, don't miss out on having some damn seafood while you're in the country.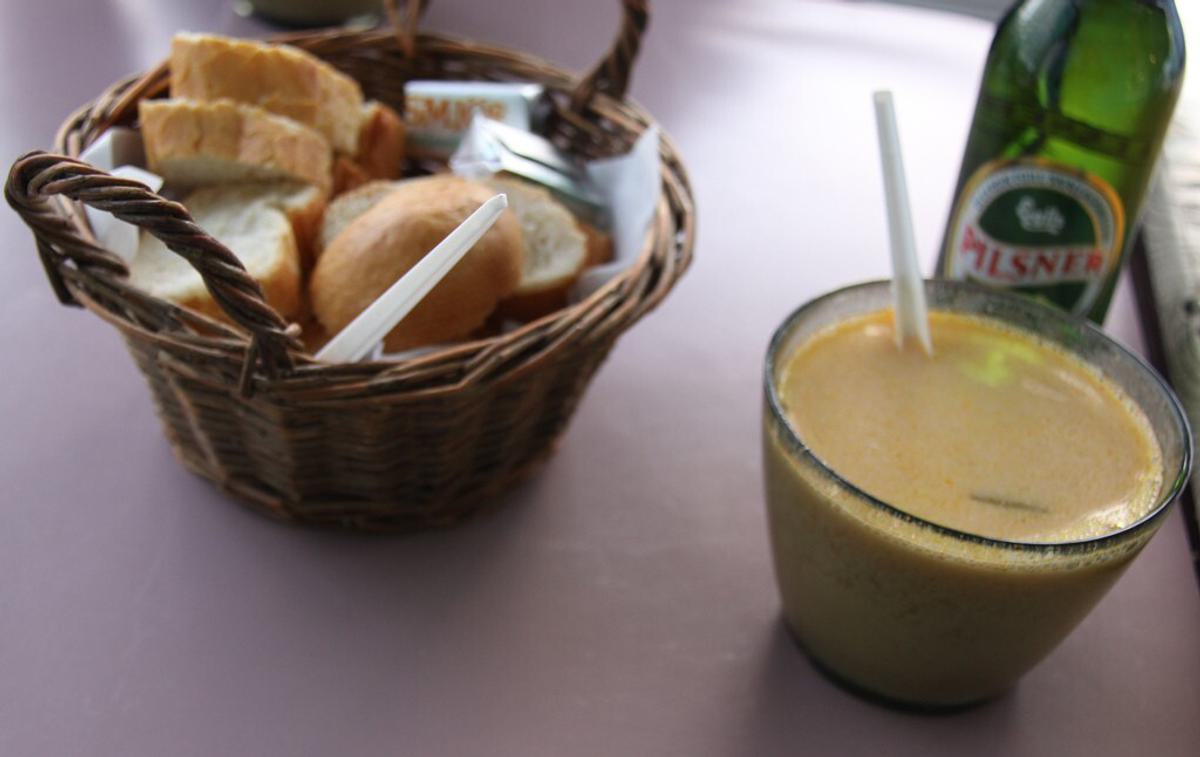 Don't plan your nights too meticulously
We know your trip to Airwaves won't have been cheap, so it can be tempting to try to see as much as you can each night. There are numerous unmissable headliners, but as always the schedule is stacked in a way that you'll have to pick and choose from them. The same holds true for the lesser known (but still great) local and up-and-coming acts.
You might get away with changing venues a couple of times each night, but every time you do you run the risk of running into every festivalgoer's worst nightmare: the dreaded queues. Airwaves organisers have gotten much better at minimising them, but every year we hear people grumbling over having missed that one band they really needed to see live.
Our advice is to plan visiting fewer venues, and not to change locations at all after 10pm. Browse through the Airwaves site, peruse the other artists scheduled to perform on the same stage as that band you know you need to see, and give them a chance. Some of our now favourite bands were acts we saw by chance at Airwaves.
Oh, and wear layers that you can easily shed. You'll thank us afterwards.