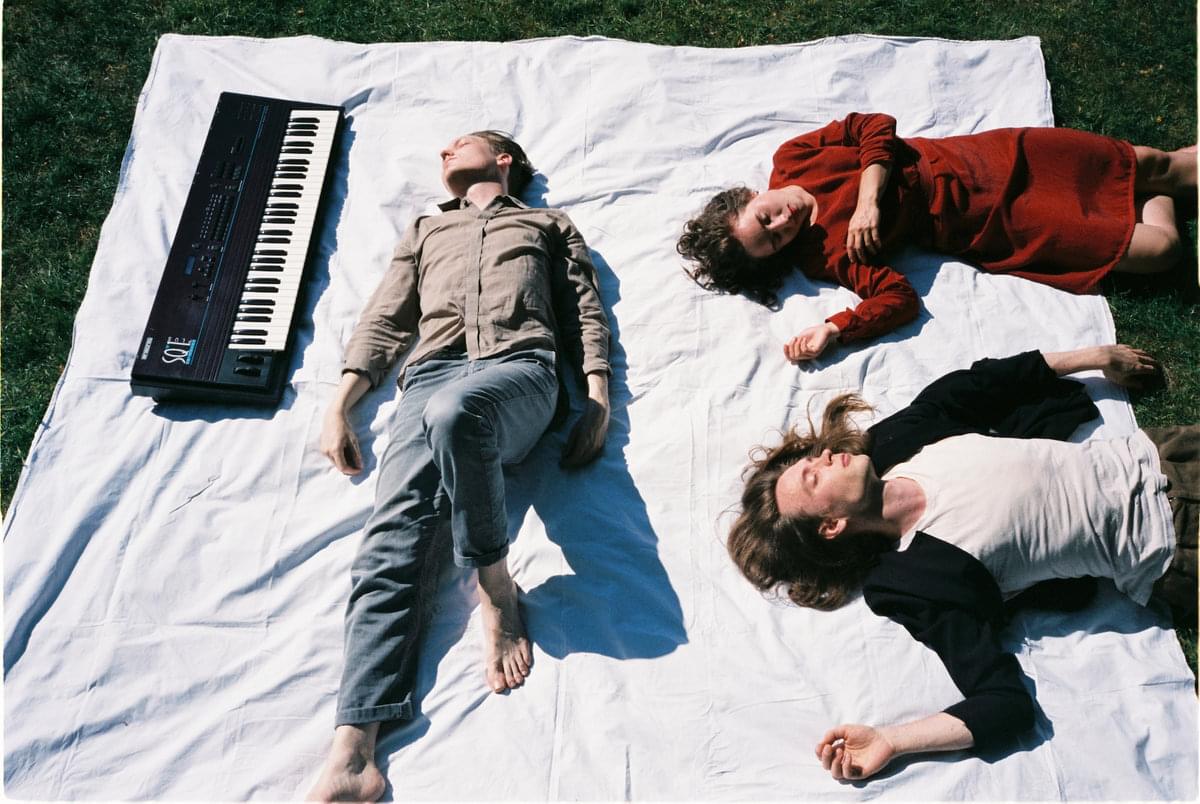 Hamburg's unhappybirthday are masters of quiet intensity
15 February 2019, 09:08
Unhappybirthday are by no means a new band, yet they live firmly below the radar. Having released their first record back in 2012, they returned last year with their mesmerising third full-length effort Schaum, and in 2019 the Hamburg trio have finally made their long overdue live debut on UK soil.
It seems somewhat appropriate for a band like Unhappybirthday to make their London debut on a quiet Wednesday night to a sparse and mismatched audience in the modest setting of Stoke Newington's Waiting Room. Dressed in what appeared to be their grandparents' oversized clothes, two-thirds of Unhappybirthday slowly opened the set with a delicate atmospheric jam, before being joined onstage from the audience by frontman Daniel Jahn. Dynamic opening number "Carlyle" , with its simplistic beats and ethereal soundscapes, provided the perfect accompaniment to Jahn's reverb-slathered baritone vocals, which somehow manage to remain both mysteriously distant and oddly intimate.
The three-piece are backed throughout by a sampler, providing spacious, retro beats for them to build their own elaborate sonic universes around. Bassist Diana Kim effortlessly crafts excellent melodic basslines somewhere in the vein of Andy Rourke and Peter Hook, while Tobias Rutkowski creates serene atmospheres with his shoegaze guitar style. Although they now boast quite a back catalogue, Unhappybirthday mainly showcases their newer material - although older cuts, like the Joy Division tinged "Kraken", do get an airing.
The foundation of Unhappybirthday's sound is a mixture of new wave, dream pop, 80s indie, synthpop, post-punk and vaporwave, borrowing heavily from bands like Cocteau Twins and The Cure, while newer influences like Diiv, Ariel Pink and Beach House can also clearly be heard at play. Unhappybirthday's wide sound palette can be refreshing to hear, however, at times it feels like they are somewhat drowning in their influences and struggling to find their own voice.
Unhappybirthday are truly experts at creating dense layers of sound - a feat which is made all the more impressive by their skeletal stage set up. However, closing track "Miriam" is a lot more stripped back, and sees the night draw to a soft and melancholic close. Unhappybirthday's London debut may have been a low-key affair, but it was one to remember nonetheless.
Get the Best Fit take on the week in music direct to your inbox every Friday