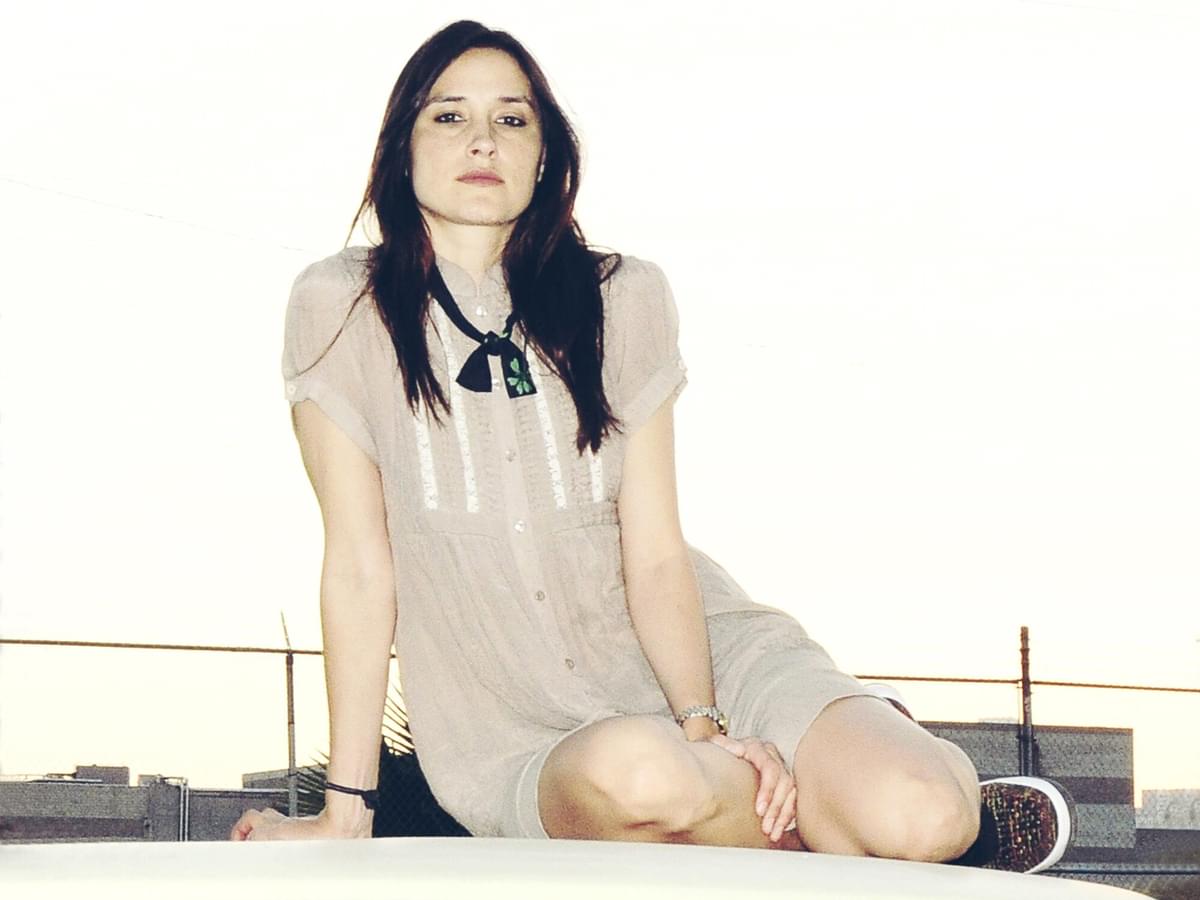 All Apologies: Theresa Wayman from Warpaint
17 September 2016, 08:00
As the Warpaint gang gear up for the release of their third album Heads Up, we grill Theresa Wayman for our soul searching ten question Q&A.
What's your present state of mind and being?
Multidimensional.
What's the most overrated virtue?
I don't think virtues are overrated. It's the distortion that comes when people use them to have power over others that is overrated. It's such a commonplace thing, most religions have operated in this way for centuries and continue to do so. It's great to have morals but what does one do when they've supposedly fallen and become immoral? Condemn themselves to shame and guilt? Then what? What does someone do when they don't desire to be 'pure' by someone else's standards? Then there's conflict within that person and suffering…and lack of understanding. We're here to learn through mistakes and messing up... and forgiveness. And to realize the importance of virtue through our own experiences..
What one thing have you learnt from your parents?
The value of art and self expression. I was never told I had to be a certain way or live by anyone's standards. I was given the freedom to make my own.
What the most desirable quality you look for in romantic partner?
Humor and sensitive intimacy and strength…. ooops that's three things.
What and where was the greatest meal you ever eaten?
That's a really hard question!! First thing that comes to mind is this fish curry we had at a venue we played in Germany. They have a full kitchen and cook for bands that come through... maybe it was the fact that we'd been on the road and it was just the most unbelievable thing to be taken care of in such a way - like eating your grandmother's stew, a recipe that has been passed down and perfected through generations. So nourishing - and they served it with with homemade bread and butter. It was incredible.
What's your most treasured possession?
Besides my son (who isn't my possession…even though i think he should be because i made him!) probably my '66 Fender Mustang. I love that thing.
What was the last dream you had about?
I was teaching Emily's sister, Lilah, how to knit :) We were chillin' and looping long pieces of yarn into wearable items.
What's the biggest lie on your Wikipedia page?
I don't know, haven't read it in a while…
If you could say something to your 15 year old self, what would it be?
SING and DANCE all the time, because you love it!!!
And finally, who would you most like to apologise to and why?
My mom. I always give her a hard time and i blame her for things that aren't her responsibility anymore.
Warpaint's
Heads Up
is released on 23 September via Rough Trade. Buy it on
Amazon
.
Get the Best Fit take on the week in music direct to your inbox every Friday