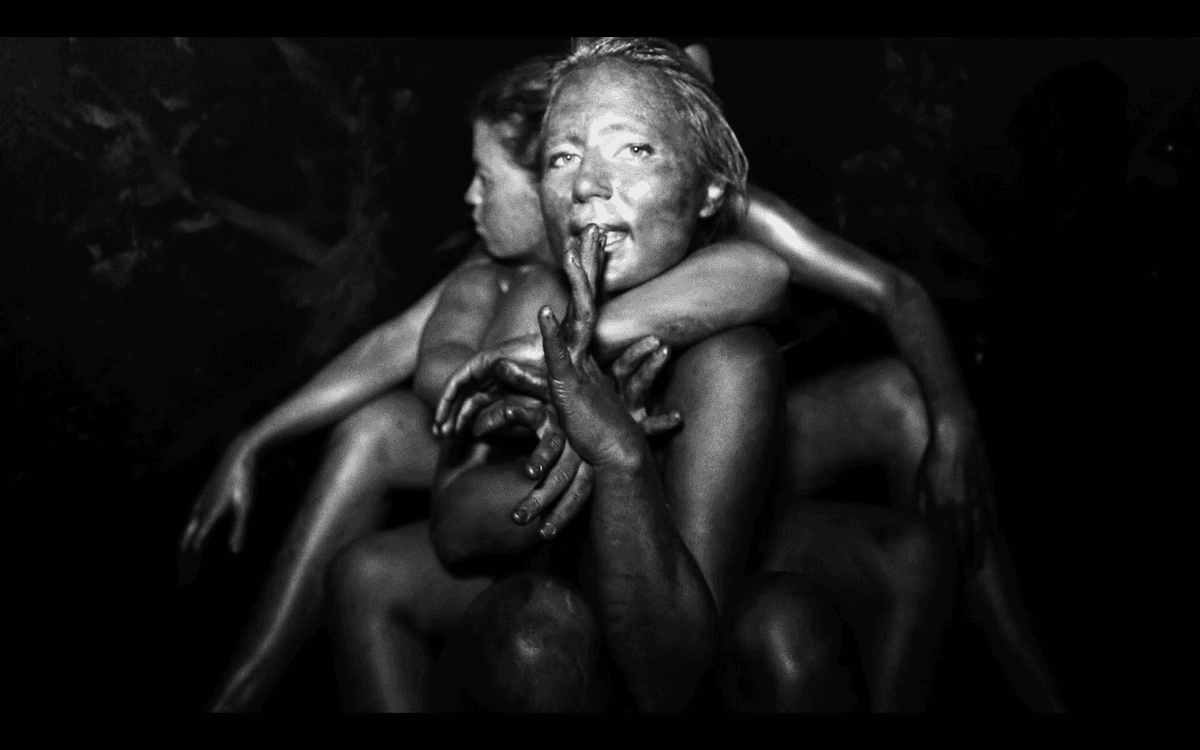 All Apologies: Kata from Mammút
02 November 2018, 16:00
Mammút's Kata Mogensen takes our Q&A as the mighty Iceland band get ready to play as part of Best Fit's showcase at next week's Iceland Airwaves; plus check out the new video for "What's Your Secret".
What's your present state of mind and being?
I am optimistic about life at the moment, in general, the state of my life and the planet's really. I just started my period this morning so I feel tension being released and a feeling of calmness takes it's place. My palms are quite sweaty, but that's the coffee and the excitement that comes with the optimistic thinking. My state of mind is also coloured by the season, I always find that autumn calms me, the dark evenings, the candle lights. I love candle lights, as long as I can afford candles I am just very content or that's how I feel at the moment.
What's the most overrated virtue?
I have always thought that courtesy is a very misunderstood virtue that should be carefully explained and practised with kids. It is a thing that has gotten me and many others around me into major troubles and regrets.
What one thing have you learnt from your parents?
To love the details in the chaos of life.
What the most desirable quality you look for in romantic partner?
You want to spend your life with someone that makes you laugh, even after or while attending a funeral. You'll probably be attending a lot of those together. If you're gonna stick forever.
What and where was the greatest meal you ever ate?
The greatest, once me and Ása [Mammút bassist] ate a river fish in Kerala, it tasted exactly like a river, we talked about it for a long time afterwards. Up to that point we had never thought about the taste of a river, unfortunately we didn't really like it, but surely it was one of the greatest meals.
What's your most treasured possession?
I always wear a necklace around my neck and it changes from month to month or year from year. It becomes a very strong possession that later on I link to a period in my life. The necklaces change coz in the end I alway loose them, forget them in strange places. With the years I am beginning to think that I do it subconsciously, to leave behind a chapter and start a new one.
What was the last dream you had about?
I had a dream that my sister attacked my ears, or the holes in my ears, they where very big and she was putting her whole hands inside them and cleaning the dirt out. I was fighting her off me and we where having a classic sister fight, verbally and physically. We then visited our younger sister, sat down and just looked at her baby.
If you could say something to your 15-year-old self, what would it be?
I would tell her that she got this, but I would tell her also to buy a calendar book to not be so confused with time and appointments for the next 15 years (well, I am actually just telling myself this now, while I'm writing this down). Then I would tell her she is amazing and to chill with obsessing about love, then I would tell her that she'll never know exactly what the fuck she is doing or where she is heading so she shouldn't worry about it too much, trust your guts and take real good care of yourself.
You're playing at Iceland Airwaves this year again but which other artist playing the festival would you absolutely love to collaborate with?
I have always wanted to sing a duet with Arnór from Agent Fresco, I think we could really crush some hearts and split open minds. He has been one of my favourite performers for many many years. He is an animal onstage, and his screaming, omg.
And finally, who would you most like to apologise to and why?
Apologise mythologise…na, not gonna do it here and I apologise for that.
Mammút play two shows during Iceland Airwaves - Gamla Bíó on 9 November as part of Best Fit's showcase, and IÐNÓ on 10 November. FInd out more at
icelandairwaves.is
.
Get the Best Fit take on the week in music direct to your inbox every Friday