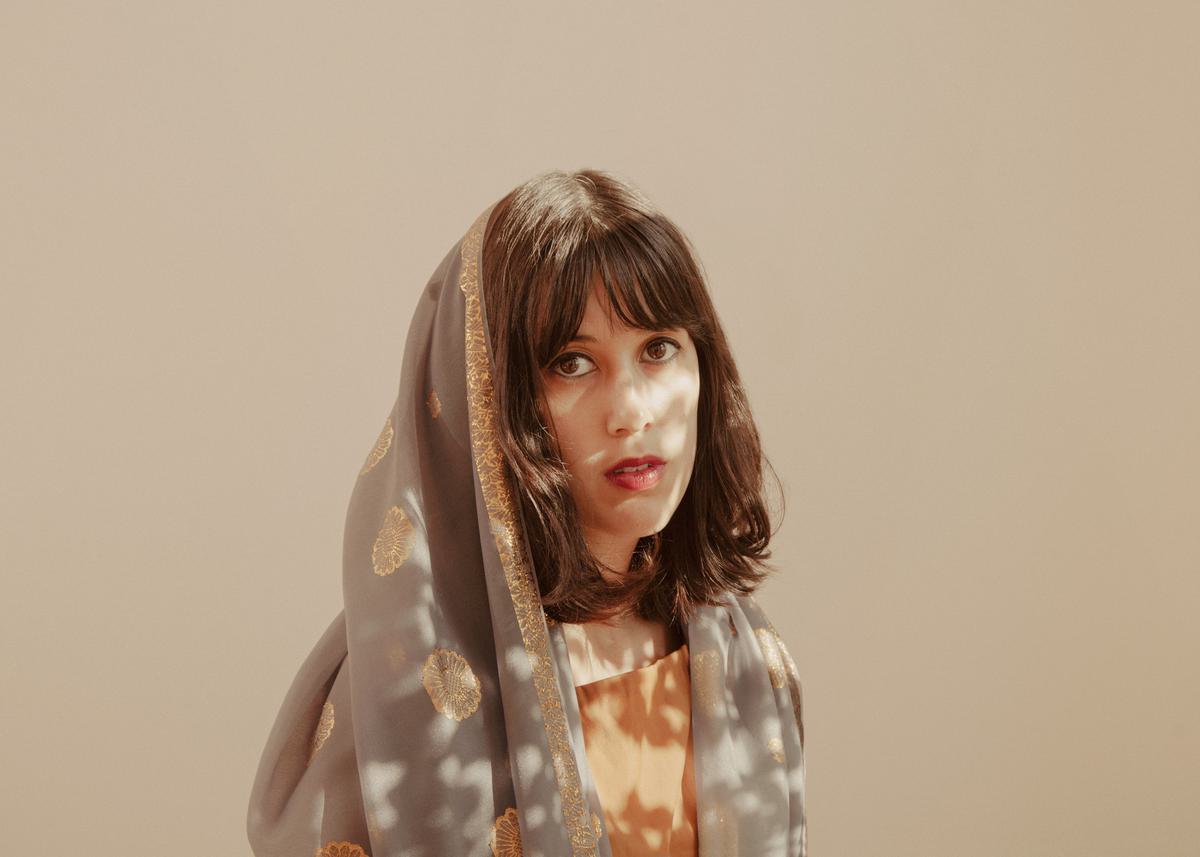 All Apologies: Half Waif's Nandi Rose Plunkett
17 February 2017, 12:00
Half Waif sees Nandi Rose Plunkett step outside of Pinegrove with her own singular musical vision and it's some of the most affecting and provoking stuff you'll hear in 2017. As she gears up to drop an EP on Cascine, we put her through the paces of the Best Fit Q&A.
What's your present state of mind and being?
Frazzled and dazzled. Frazzled because with everything going on at home, my mind is on high alert. Everything feels connected right now – making art is survival, standing up for what you believe in is survival. Life has been stripped down to a monochromatic core, charged and electric, and every part of my being is feeding into this channel now.
Dazzled because I'm in Spain at the moment, performing here for the first time, and I am blown away by this country in so many ways. There is a warm energy about this place that is also feeding me.
What's the most overrated virtue?
Following the rules. I'm such a rule follower and I've often wondered what I'm missing out on.
What one thing have you learnt from your parents?
My parents are both true goofs, and I think I've taken this from them – the ability to go off the rails a bit, to let loose, to speak in funny voices and push yourself to the limits of your sanity. Because it makes reality so much more interesting. They gave me a love of fantasy and adventure.
What's the most desirable quality you look for in a romantic partner?
Deep kindness.
What and where was the greatest meal you ever ate?
I don't remember the name of place, but it was a small, tucked away spot in Athens, Greece. They didn't even ask what we wanted to eat, they just immediately brought over a carafe of red wine and plate after plate of pita, tzatziki, lemony vegetables, exactly what we craved. Then a man serenaded us on accordion and sang forlorn love songs. I fell in love with Athens that day.
What's your most treasured possession?
My Nord keyboard. I'd always coveted Nords but couldn't afford one. Then Zack secretly got my friends and family to contribute to buy one for me for my birthday a couple years ago. It was the best gift and is now such an essential part of our live performances.
What was the last dream you had about?
I had a dream in which this witch approached me – she was beautiful, with long black hair, a sturdy and comforting woman. She said to me: "Do not underestimate your power." Those are words I'm trying to live by right now.
What's the biggest lie on your Wikipedia page?
The biggest lie is that I have a Wikipedia page.
If you could say something to your 15-year-old self, what would it be?
Don't let the story of your youth define the way you form relationships as an adult.
And finally, who would you most like to apologise to and why?
Myself! I'm not that kind to myself a lot of the time. I've looked at myself in the mirror before and actually said, "I hate you. Everybody hates you." Why would I do that? So I'm sorry, Self, for the negative energy I've injected into you, for the internal landscapes that I've burned. I want to cultivate sunshine and kindness now, because you've gotten me so far, and I know you are doing your very best.
Half Waif's form/a EP is out on 24 February via Cascine.