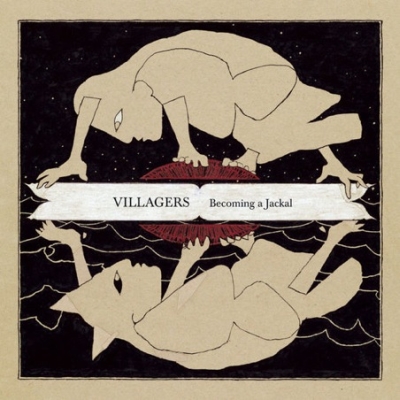 Right from the outset it is clear that this debut album from
Villagers
(recent Domino signing, and nom de plume of Irish singer-songwriter
Conor J O'Brien
) is going to be something both arresting and slightly disturbing. "
Have you got just a minute?
", O'Brien croons at the album's opening (on 'I Saw The Dead') "
Are you easily led?
", he continues, before offering to "
show you the back room / where I saw the dead
". All this backed by a rolling piano melody and a subtly portentous air that would be frankly a little upsetting were it not for the beauty in the vocal that was delivering the lines.Once it's got your attention, this music very rarely lets it go again. Many more dark moments follow – from the title track (and current/forthcoming single)'s tales of jackals who "
preyed on every soul / where they tied you to a pole / And stripped you of your clothes
"; to the grim(m) fairytales of 'Ship of Promises' (a mask appearing at night outside a window), 'Home', set in "
the night's synthetic half-light
" and the positively feral culmination of 'Pieces', which sees someone howling like a wolf (or jackal?) towards the end.This is augmented and made perhaps more unsettling by the curiously old-fashioned and frequently lovely musical setting and vocal delivery in which it is all set. 'Becoming a Jackal' sounds like a 1960s folk song (perhaps something by Simon and Garfunkel, say), while 'Pieces' sounds more of the 1950s, somewhere between a crooned ballad and a doo-wop number. The tunes, though simple, are often show-stoppingly effective
and
affecting: 'That Day' in particular is almost inexplicably dramatic and rousing.The other dimension to Villagers' music – indeed perhaps the key one – is its lyricism. O'Brien has a poetic and distinctive way with words, and is particularly good at producing neat rhymes that create a beautiful sense of pace in his songs. In 'Set The Tigers Free', for example, the lines "
I see you've written promises to make me stay / But it really doesn't matter now anyway
" manage to sound uncontrived yet still rhyme and fit perfectly with the rhythm of the music. The same thing is achieved in 'The Meaning of the Ritual' with
"The meaning of a ritual, so habitual and cursed
", and the lovely, profound couplet "
I'll meet you in between / What I say and what I mean
" ('Ship of Promises'). Only on the closing track 'To Be Counted Among Men' is a bum (lyrical) note struck, with a sequence of rhymes that perhaps are only noticeable as contrived and forced-sounding because of the quality of what has come before. The lines "
He asked her name, she told him 'Lori' / Proceeded to give him her life story"
, and the pairing of "
Athens
" with "
happened
" simply jar, and are surprising coming from a wordsmith who has so clearly demonstrated his talent elsewhere.There are many highlights on this really quite special album. For me the best tracks were 'I Saw The Dead' (one of the best album openers I can remember in a long while), 'Becoming a Jackal' (a great single choice), the slow, thoughtful 'The Meaning of The Ritual' with its magnificently delivered unusual take on love in all its complexity, 'That Day' and 'The Pact (I'll Be Your Forever)'. Really, though, the entire album is a marvellous showcase for O'Brien: not only his voice and his way with a tune, but also the way he weaves together words and images in a way that will simultaneously please and – yes – slightly frighten the listener. It's a pay-off that is certainly worth it, for an album that undoubtedly deserves to be heard and relished.