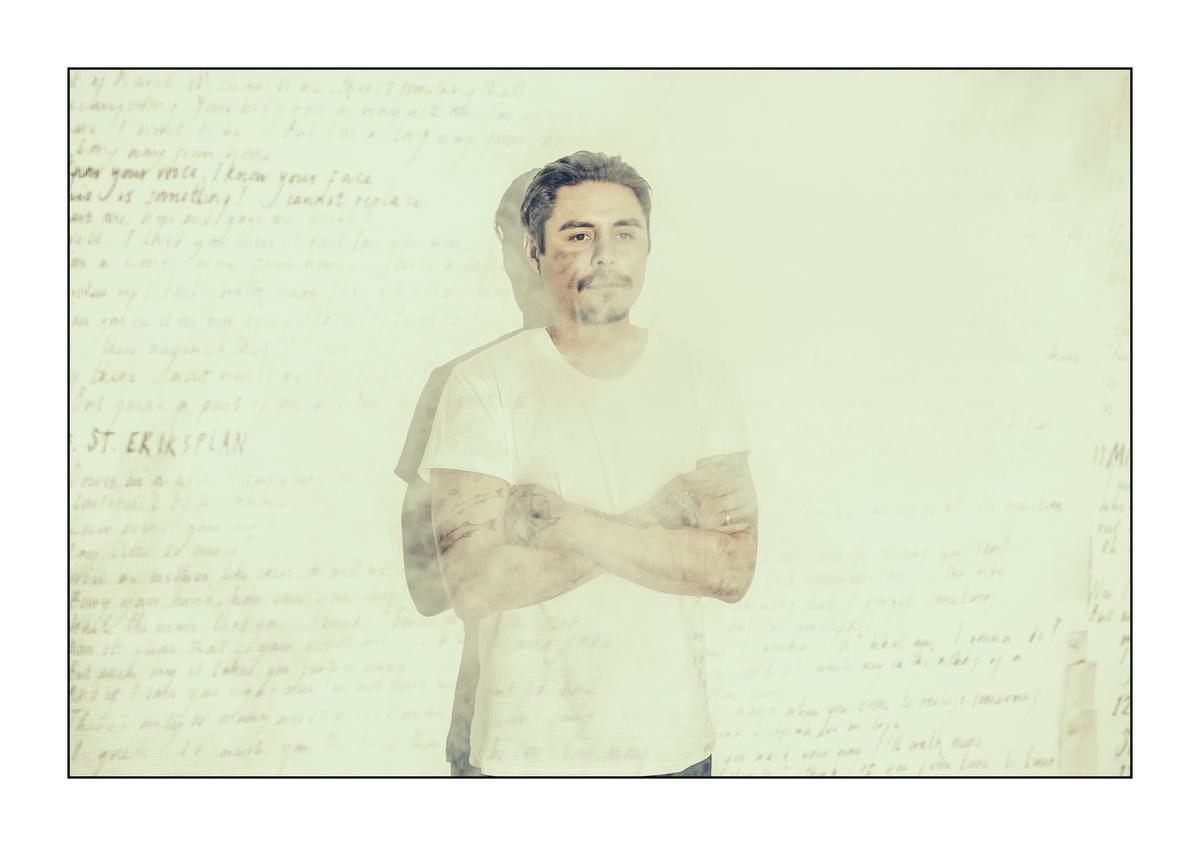 Low Roar teams up with Jófríður Ákadóttir for "Bones", the first taste of LP3
Low Roar, aka Ryan Karazija, announces new LP Once In A Long, Long While and shares lead single "Bones".
The tender track features two sets of vocals, twisted and warped in a kind of distant union. The duet melts the talents of Karazija and prolific musician Jófríður Ákadóttir, whose latest project JFDR is one of our five Ones To Watch for 2017. She's also an integral part of Samaris, Pascal Pinon, and Gangly.
It's a red-eyed ballad, with distant scrapes of electronica and warm, soothing pop - everything sounds as if underwater, trapped in a personal bubble, with only whispered vocals and stabbing, heartbeat percussion clambering into focus. Sounds fade out as suddenly as they phase in until the closing seconds, when a deafining crescendo threatens to peak.
"It's funny the first line of 'Bones' is 'first of March' given the timing of writing this," says Karazija. "This is a duet I wrote based upon the final text messages between me and my ex girlfriend. The opening line was the last day I ever saw her. Funnily enough, that was one year ago today. This was also the day I realised what this album was going to be. So this date now, one year ago today, symbolises both the ending and beginning of something."
Karazija, who had a busy 2016 after legendary Japanese videogame creator Hideo Kojima used Low Roar's music on trailers for upcoming game Death Stranding, spent much of 2016 travelling before settling in Poland and sculpting his third album. The final product was recorded in London with Mike Lindsay (Tunng) and in Wales with Andrew Scheps (Adele, Hozier).
Low Roar has also confirmed a healthy heap of UK and Europe shows.
May
23 - France Paris Badaboum
24 - Belgium Brussels Ancienne Belgique
25 - Germany Cologne Artheater
26 - Germany Frankfurt Zoom
29 - Netherlands Amsterdam Bitterzoet
30 - France Lille Splendid Club
31 - United Kingdom London XOYO
June
2 - United Kingdom Bristol The Exchange
3 - United Kingdom Leeds Brudenell Social Club
4 - United Kingdom Brighton The Hope & Ruin
6 - Germany Berlin Bi Nuu Club
8 - Poland Poznań Spot
9 - Poland Warsaw Niebo
Once In A Long, Long While is out 5 May via Nevado Music.