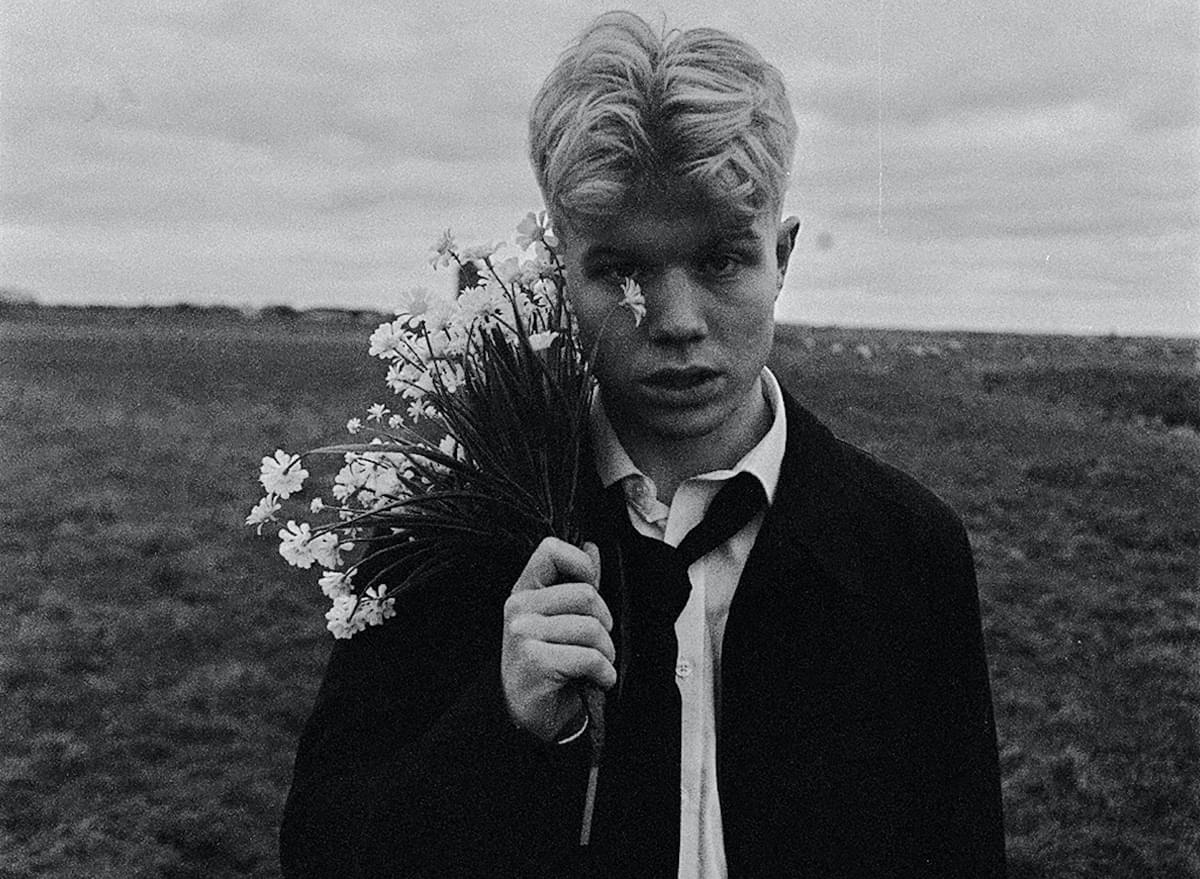 Bedroom producing hyperpop artist Voidie asks "wyd, clogging arteries"
Altering the trajectory of UK hyperpop, Voidie's latest single "wyd, clogging arteries" presents a juxtaposing reflection on the aftermath of a breakup.
Voidie represents a thriving group of new-age British hyperpop artists. Despite the genre gaining immense traction with international scenes injecting culture into the explosive sound, Voidie appears to be taking it personally, figuring out their sound and what the genre means to them - "it's a new sound that people have got to adjust their ears to," he comments.
From the offset, "wyd, clogging arteries" strays from the typical hyperpop sound, stripped back of highly erratic synths and heavy bass, leaving a melodic picked guitar riff combined with bouncy pulses. The sound of the track contradicts Voidie's lyrics as an almost happy-go-lucky beat soundtracks lyrics such as "you wouldn't even care but yeah I'm dying to see, tell a white lie baby, you're still lying to me".
Speaking about the track, Voidie explains how it's about "the physical and psychological toll that a downward spiralling relationship can cause and how it can affect the body mentally."
The track dissects the direct consequences of a break-up, evaluating a relationship and the consequently painful reactions. Voidie's lyrics imply a reaction of turning to alcohol, as he says "I hope the partner cares but they don't, so I'm inflicting pain onto myself. It relates to me personally because, after a break-up, I will drink like a Viking." These sentiments feel relatable and cause a listener to feel emphatic which is only emphasised by the cushioned vocals on the track.
"wyd, clogging arteries" feeds us a snippet of the artist's upcoming EP, Claustrophobic. For an artist with a relatively small discography, Voidie has showcased his dedication to experimentation. On previous track "Waste Time", Voidie takes a more soft trap approach that is infected with the cyber-pop genre that often appears in conjunction with hyper-pop.
Other tracks such as "Bluebells" play with the vocal aspect of the genre, taking a more traditional rapping approach and combining it with an ethereal influence beat. Voidie's latest presents him as an artist that has plenty more tricks up their sleeves.
Get the Best Fit take on the week in music direct to your inbox every Friday