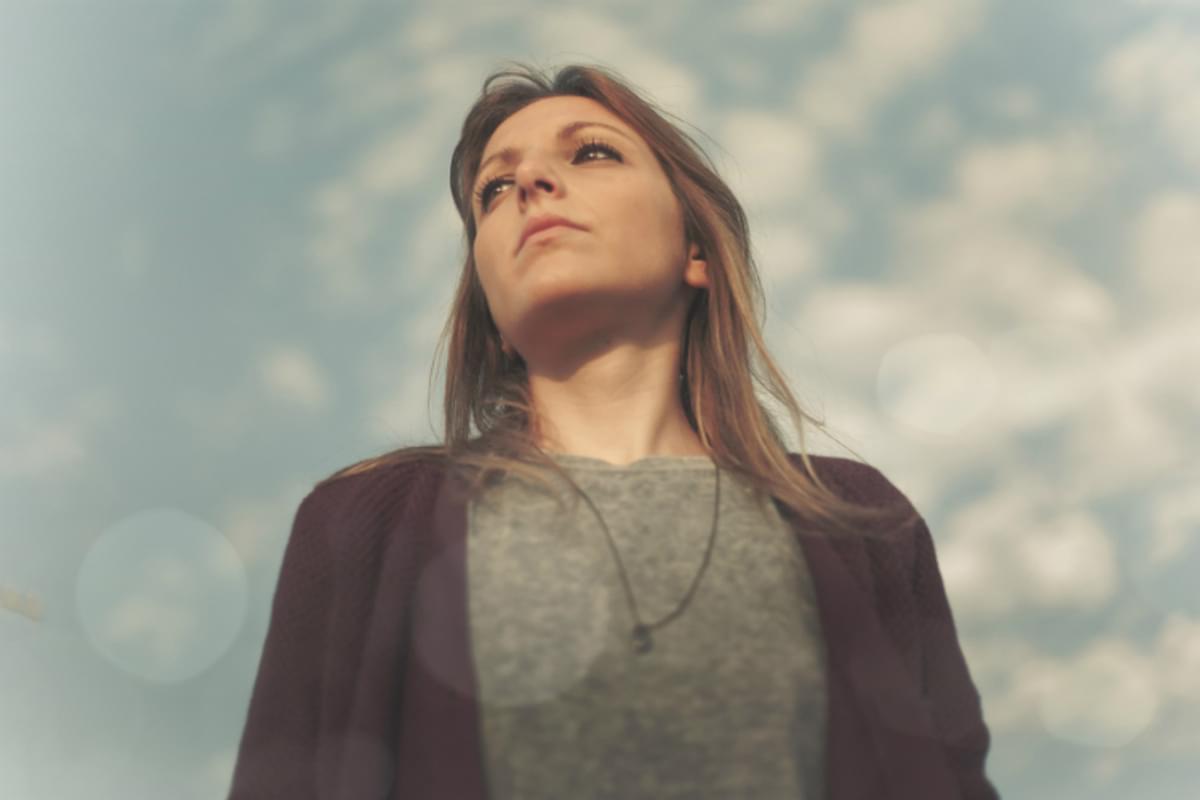 Track by Track: Matilde Davoli on I'm Calling You From My Dreams
27 May 2015, 15:00
Italian-born, London-based producer Matilde Davoli is streaming her heady, swirling debut record I'm Calling You From My Dreams on Best Fit.
She's also provided a Track by Track guide, so we can understand how the album was created and what it means to her.
#1
This is one of the most dreamlike tracks of the album. I imagined myself walking in a kimono down a high street out of some cyberpunk novel, where the atmosphere is charged of neon light reflections and suffocated by reverberation. It almost makes you lose contact with reality.
Realize
Stupid fights between friends... you know, those kind of arguments making you so angry at each other, and how sometimes it all easily disappears like bad dreams as soon as you rise from your bed and start the day? I wrote this shortly before a trip to Portugal, but probably this has nothing to do with it!
Tell Me What You See
I am particularly attached to this one, every time I listen to it I remember with affection the mood I was in when I wrote it. It was May and I had just decided to move to London, the thought of leaving my friends and family scaring me to death. I had this moment I was alone playing my guitar and I tried to put all those feelings in a few chords. This song is meant for them.
Dust
When I listen to Dust, or even when I just think about this song, I get flashes of colorful galaxies, planets, northern lights, star clusters and unreal thoughts of space traveling. As far as I could see the sound of Dust recalls a very similar imagery in a lot of people that listen to it. Didn't happen on purpose and truth be told the lyrics speaks of entirely different things.
I'm Calling You From My Dreams
Of all the songs I've written in my life, this is the one which represents me more. It's a hundred percent my attitude and reflects my musical background. It's the perfect blend of the many soundscapes I have in mind. This song is me. Which is also the reason why I named the record after it.
Going Down
Spring is almost ended, it's night, the windows in the room are opened, it's warm, everything is surrounded by silence. There is a slight sense of loneliness, but of the good kind, the one that makes you think.
Summer Ending
Regardless where I am in the world, during summer I always go back home. It's a very small beach town in Salento (Italy). There is no place which is more beautiful (for me). I grew up under its sun and on those rocky beaches. September is the best month, tourists are gone and with them all the noise, air is still warm. A piece of heaven.
Still Rolling
Big moments of despair happen in everyone's life, but hey, don't be tempted to let go! Sometimes the hardest fights are against yourself. This is a hymn to perseverance.
Salvation
Hey I was born in the '80s, I think it's in my blood despite the love/hate relationship I have with that period's music. Don't judge me now. Ah, spotlights on the magic synth solo at 2:39!
Morning
A short movie that was never shot, never directed and probably never really existed. Morning sun, wake up!
I'm Calling You From My Dreams is out 1 June on Record Kicks. You can pre-order it here or stream it in full below.
Get the Best Fit take on the week in music direct to your inbox every Friday