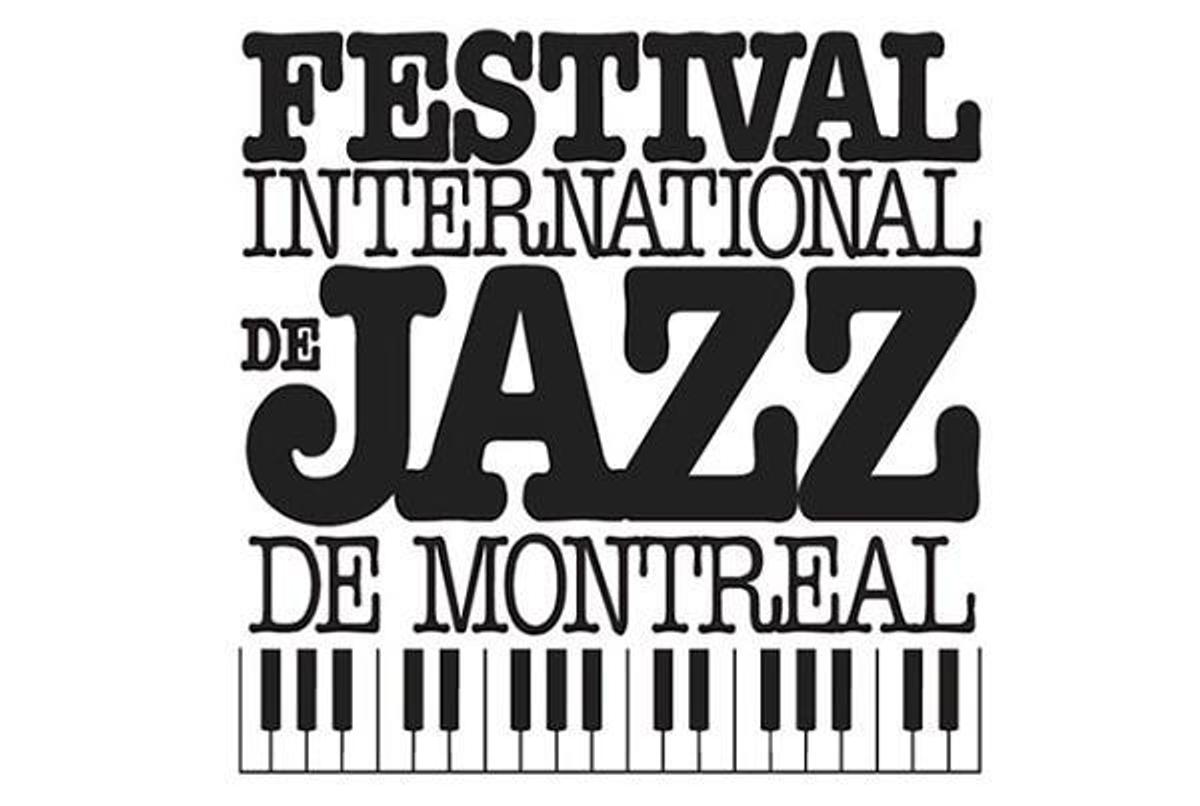 Our 10 Favourite Moments from Festival International de Jazz de Montreal
12 July 2014, 11:01
Yeah, we know - jazz is literally in the title of Festival International de Jazz de Montreal, but the musical celebration (taking place each year for two weeks at the end of June/beginning of July) is all about inclusiveness. In the spirit of diversity, here's a ten brief snapshots of our favourite non-jazz things we saw/heard/experienced during our time in Quebec.
1. Woodkid's unexpected popularity
Photograph by Laura Studarus
After performing a set at the festival last year that left crowds literally rattling the building begging for more, Woodkid was invited back to kick off this year's edition with a free outdoor concert. Sure his ornate, highly-narrative orchestral pop seems unlikely to go mainstream—but try telling that to the 20 thousand people who showed up to see the French musician perform.


2. Every freaking moment of Cody ChesnuTT's set
Photograph by Laura Studarus
Cody ChesnuTT and I are from the same city (Los Angeles) and share the same worldview (realistic optimism), so it's somewhat shocking to admit I knew very little about the soulful troubadour before wandering into his late night showcase. I'm glad I took a chance - his big-tent revival style performance was equal parts sweaty gospel / down-and-dirty R&B.
3. Beck proving that hell yes, he's still where it's at.
Twenty years after declaring himself a loser (baby), Beck is still our favourite slacker. His set on the Wednesday before the festival opened turned into the ultimate pre-party; from covering Prince's "1999" for the first time, to dancing his way through "Debra" for the billionth time, the Los Angeles iconoclast proved that he has only gotten better with age.
4. For the Record: Tarantino in Concert
Los Angeles theatre troop For the Record descended on Montreal with their newest production, Tarantino in Concert. The name pretty much tells you what you're getting—scenes from Django Unchained, Inglourious Basterds, Kill Bill, Reservoir Dogs, Death Proof, and Pulp Fiction interspersed with some killer song and dance numbers. Sure, jazz fans might not have taken to the festival's edgiest offering (dick jokes, and sex, and violence, oh my!) but try telling that to the consistently packed house.
5. Hercules and Love Affair's "surprise" guest
To the guy who felt secure enough to strip down to his underwear and dance on stage with the disco troop, I say "cheers to you and your self-confidence": May we all be so proud of what mom and dad gave us.
6. Music Themed Playgrounds
While Festival International de Jazz de Montreal offered many family-friendly events, none was quite so charming as the musical-themed play ground, compete with guitar-shaped climbing equipment. As music fans, we believe in starting 'em young.
7. The Wainwright Family Dynamics
It's impossible to see any member of the Wainwright clan without understanding where they come from. In celebration of his history, Rufus dueted with his sister Lucy, covered his mother Kate McGarrigle, and had a backing assistance from his Aunt, Jane McGarrigle. The takeaway? A family that sings together stays together.
8. Trombone Shorty making band class cool again
This is where the "non-jazz" element of the list gets a bit dicey. Downbeat Magazine may have called him one of the coolest things happening in jazz today - but Trombone Shorty's set was probably a bit too R&B and rap-laced for purists. To which we say, genres, who needs 'em? On Monday night the New Orleans musician made us believe the impossible - that band geeks really do finish first.
9. Everyone speaks French and English
Let's face it, everyone sounds more attractive when speaking French but thanks to Montreal's multi-lingual environment, you can still appreciate the novelty of being in a non-Anglophone environment while still ordering poutine in your native tongue.
10. …Which of course brings us to poutine.
Chips + gravy + cheese curds? Yes please. Quebec invented the heavy/delicious dish and still does it best. You CAN dress it up with additional toppings but why would you mess with greasy, carb-filled perfection?!