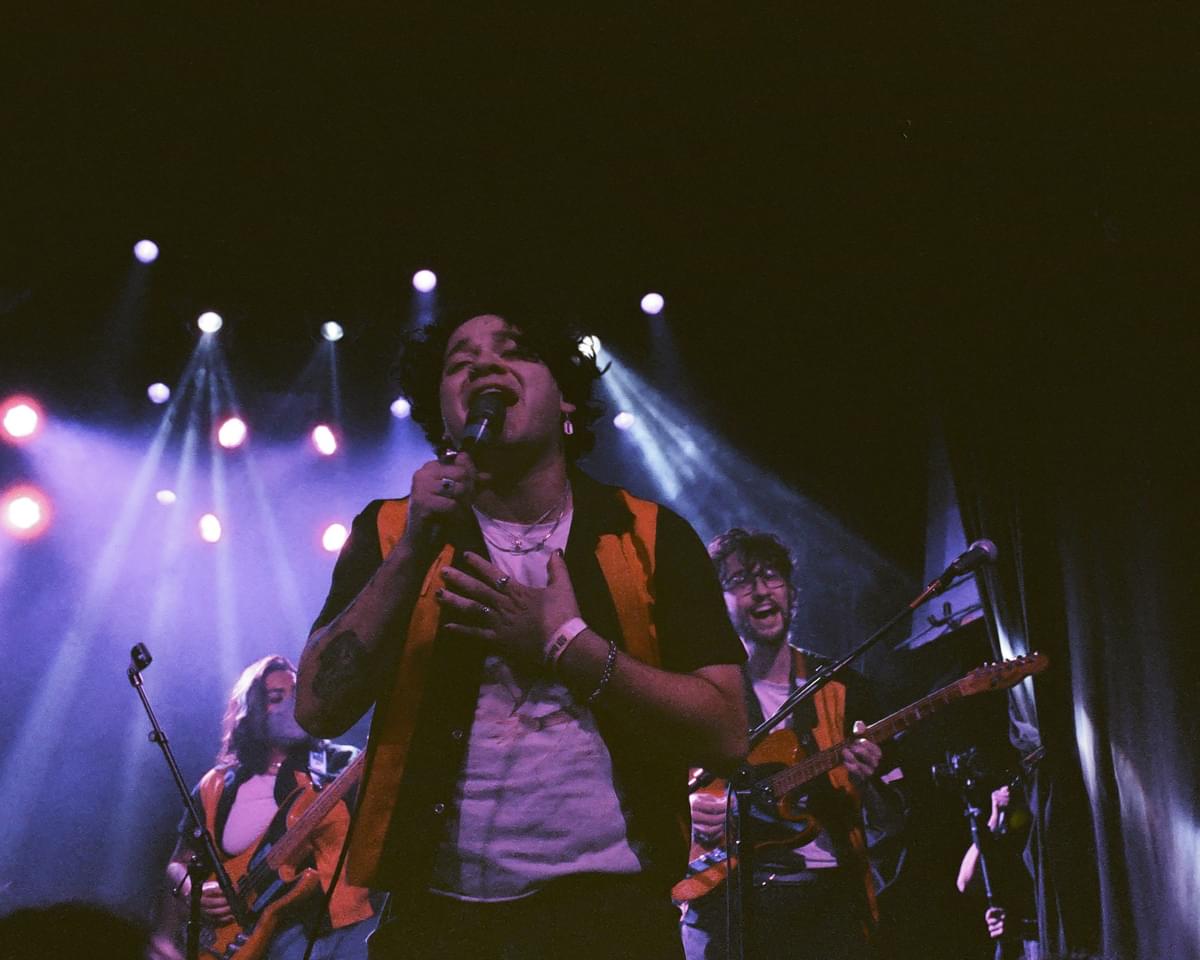 On the Rise

Mind's Eye
12 May 2023, 08:00
Lead photo by Marie Martinez
After years as a project in flux, the members of LA band Mind's Eye have come together to create a collaborative vision.
The evolution of Mind's Eye is a tricky one to chart, from a couple's dreamy bedroom project to the garage-rock band that tore open our stage at this year's SXSW. After years of rotating members and constant creative shifts, new album Long Nights and Wasted Affairs is the summation of a group finding their niche.
"Mind's Eye fluctuated through different people I kept trying to make music with, and I would just call it Mind's Eye," smiles founding member and lead vocalist Vince Lopez from his home in LA. It's gone midnight on the West Coast and Lopez's fellow bandmates jump on and off our video call as connections falter and dance.

Originally from the Bay Area of California, Lopez started Mind's Eye as a project with his then girlfriend in late 2016. At first self-releasing home-produced dreamy pop singles, things culminated with the 2019 album, Separate Lines. "I wanted to make music, she played guitar, so I was like I guess we'll call it a band," he shrugs. "Now I think the inspiration's a little different but I've always been pushing The Smiths influence on it. I think at the time, the 2019 album was a lot more indie-pop. I was really into HOMESHAKE, Mac DeMarco, Mild High Club, artists like that."

By their 2020 follow-up Favourite Love Machine, Lopez had enlisted bassist Kelli Kumiko after seeing her play with a local punk band. Throughout the pandemic they worked on the record remotely, bouncing demos and ideas back and forth online. "I never met with Kelli once during the recording process of that entire album," laughs Lopez.

After the record came out, Lopez decided to put the project on hold. Working in film, he'd always wanted to live in LA and pursue that side of his creative career. Having broken up with his partner and coming out of the pandemic, it seemed like the perfect time. However, he and Kumiko had one final track to make. "Somebody I didn't like in high school started making music really similar to us and I was like, fuck you. I was like, Kelli, we need to make another song," he laughs. "We made a spite-song."

The track in question was "Wasted Affairs," their biggest single to date having amassed well over twenty-million streams. "The song was out for a while before it blew up," Lopez explains. "I moved and then I posted this TikTok that was stupid, and then it blew up and that's when the streams got big and it all came together that way."

With streaming success came a new level of attention and Mind's Eye started getting show offers. Lopez began to enlist live players out of necessity, trying to put together a group that could bring his DIY project to life. He picked people up at work, through friends of friends and even using social networking app Vampr, something he describes as "Tinder for musicians." After a few iterations and failed combinations, things began to click.

Lopez met guitarist Andrew Scott while they were working on a film together. "He played all these crazy Johnny Marr, The Smiths type things and I was like, holy shit, that's amazing, do you wanna be in the band?" Lopez laughs, while guitarist Jack Duda and drummer Jacob Cambra were both Vampr matches. "We went through so many drummers, it was impossible to find drummers in LA," says Duda.

What was originally a fix for live shows slowly cemented into a band where all members carried their own influence. "I just started recording with them and fleshing out songs with everyone and starting to get all this stuff together," continues Duda, who also aided with initial production. "Weirdly, we started making music and then Andrew came along and was the cherry on top. He just adds the spice."

New album Longs Nights and Wasted Affairs is very much a collective effort. Duda and Lopez enlisted outside help in the form of producer Phil Smith to aid with the recording. "I would say it was collaborative in the sense we were all putting our heads together for it, in the sense of ideas," Lopez explains.

While the final record cements Mind's Eye as a band, the writing process was one of individualism. "Everybody adds their piece to it. There's only a couple of songs on the album, we were in the room. Collaborative, just not in the traditional sense," says Lopez. Scott continues his thought, "Each member can bring the seed of an idea, then everyone else can add their components to it so it'll end up sounding like Mind's Eye, but you have some different flavours mixed in there."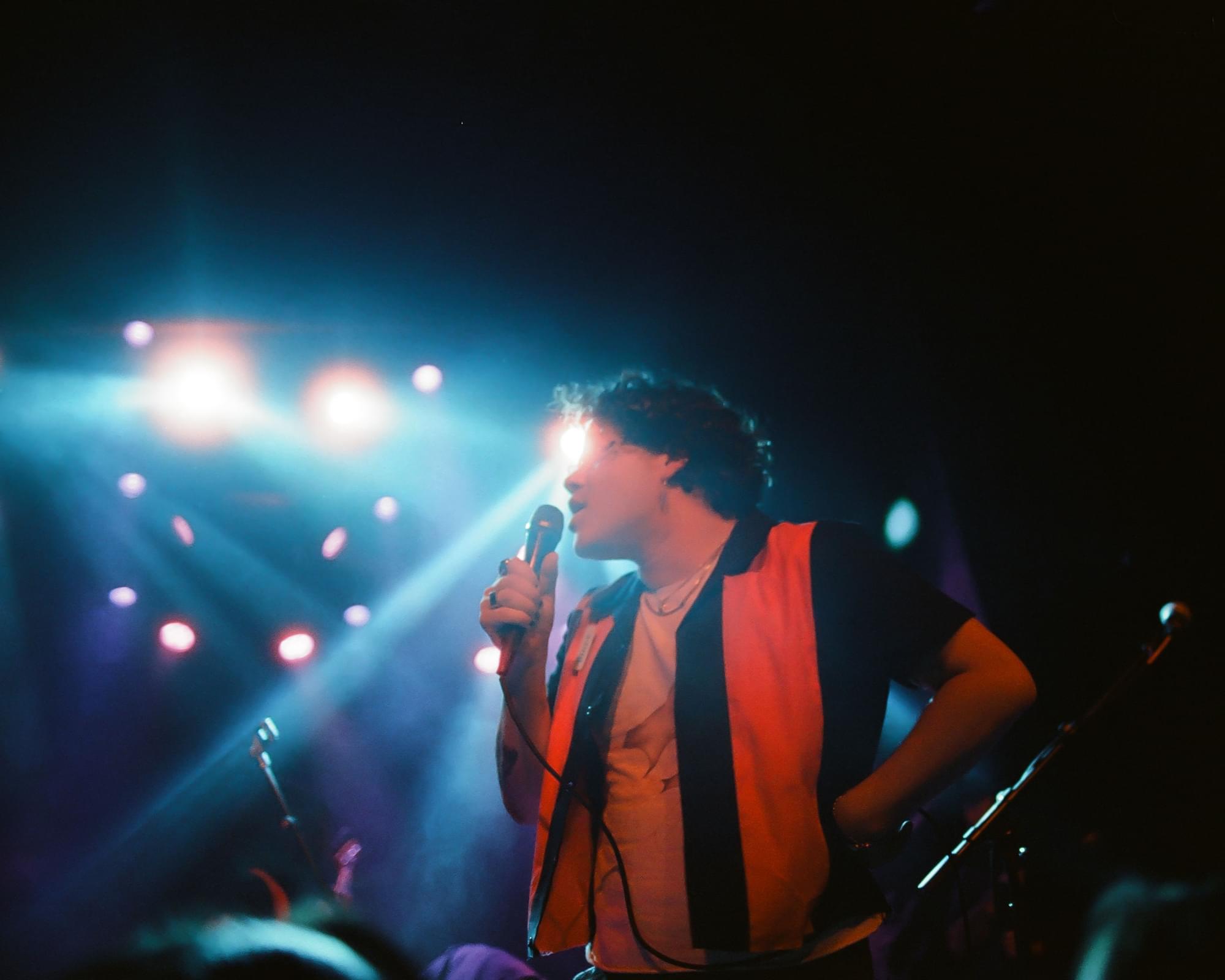 Across the record, there's a wash of fuzzed up guitars and blissed out melodies that recalls the blogosphere-boom of late noughties bedroom-pop and SoCal-haze. "can't help myself" is a crush of pleading vocals and driving pace, ripped with cacophonous reverb and pummelling guitars, while recent single "don't tell me" is a lullaby with spacious production and lilted harmonies that cruises with a lyrical nonchalance.

It's a stark contrast to the live band that kicked off an early-evening mosh pit when they opened our showcase at this year's SXSW festival in Austin, Texas. "That's my favourite thing. We're so different live and I honestly think it wasn't intentional, it's honestly just because of the lineup of our band," Lopez says.

Moving forwards with a practised unity, the next step for Mind's Eye is to turn their streaming success into ticket sales, something that's already happening naturally in certain US cities. "There was this one venue where we played, "Wasted Affairs" was doing good and there were probably thirty people there, and then when we played there a year later there was a line out the door. I was like, wow, there's the change," laughs Scott. "Maybe it took a while to bleed over into real life but now that we've been doing shows more regularly and people know that we're a live band they can go see, the shows have been good."

Get the Best Fit take on the week in music direct to your inbox every Friday