Outside a Greek cafe on Portobello Road, the Summer downpours have taken a momentary hiatus and Lily Moore is sipping a steaming lemon tea. She's donning oversized silver hoop earrings and an up-do with thick bangs, reminiscent of a young Lily Allen or Kate Nash.
When we start our conversation, it becomes instantly clear that she's the type of person you'd love to nip down the pub with. She's approachable, with a good sense of humour. Her grounded persona and laid back attitude masquerades her burgeoning music prowess, having already toured with the likes of Tom Grennan and George Ezra, as well as releasing two fan-favoured EPs of her own.
"It sounds a bit cliche but I've always been completely obsessed with singing. My mum always said when I was younger, she'd get worried about me if I wasn't singing," she tells me as we start to explore her musical upbringing. Throughout childhood, she was always surrounded by music and her parents played a pivotal role in educating her on some of the world's greatest musicians. While her Mum introduced her to pop icons like Madonna, her Dad - the late Gary Moore, an established guitarist for heavy rock bands Thin Lizzy and Colosseum II - played her Blues artists like Albert King and Etta James.
The influence on her sound today is conspicuous, creating a hypnotic blend of soulful pop jams with vocals that nod towards the likes of Duffy and Amy Winehouse. Her voice has a particular emotional rawness that stretches beyond her years.
While you might feel inclined to believe that nepotism was the springboard to Lily's success, she's actually a self-established artist in her own right, navigating the landscape of Brighton's pubs before eventually landing a breakthrough slot at industry showcase The Great Escape. "I started off busking a little bit in Brighton. It was good, but I'd always get in trouble," she tells me. "There are people that make their money off of busking, but I'd just sit anywhere and sing and then people would say 'that is my spot.' It's a right of passage if you're not old enough to do pubs"
To keep her off the streets, her mum persuaded her take up guitar lessons, and so she started a weekly class with former Doctor Feelgood member, Gordon Russell. He encouraged her to write her own songs and taught her how to fully utilise her guitar-playing skills. Soon after her sessions began, she secured her first gig. "My first proper gig was just after I met Gordon. I only did six songs but we spent ages putting it together. I must have been fifteen and I'd just started working at a little pub serving roast dinners. The kitchen staff had the best music taste, and they got me my first gig. I was terrified."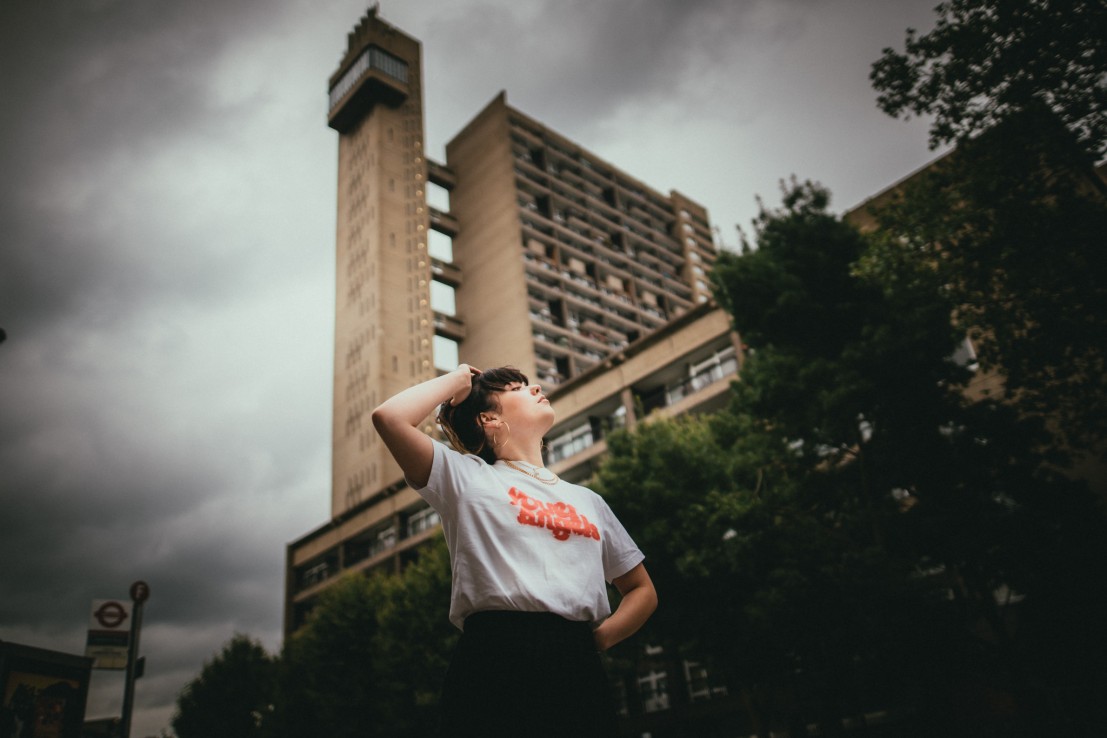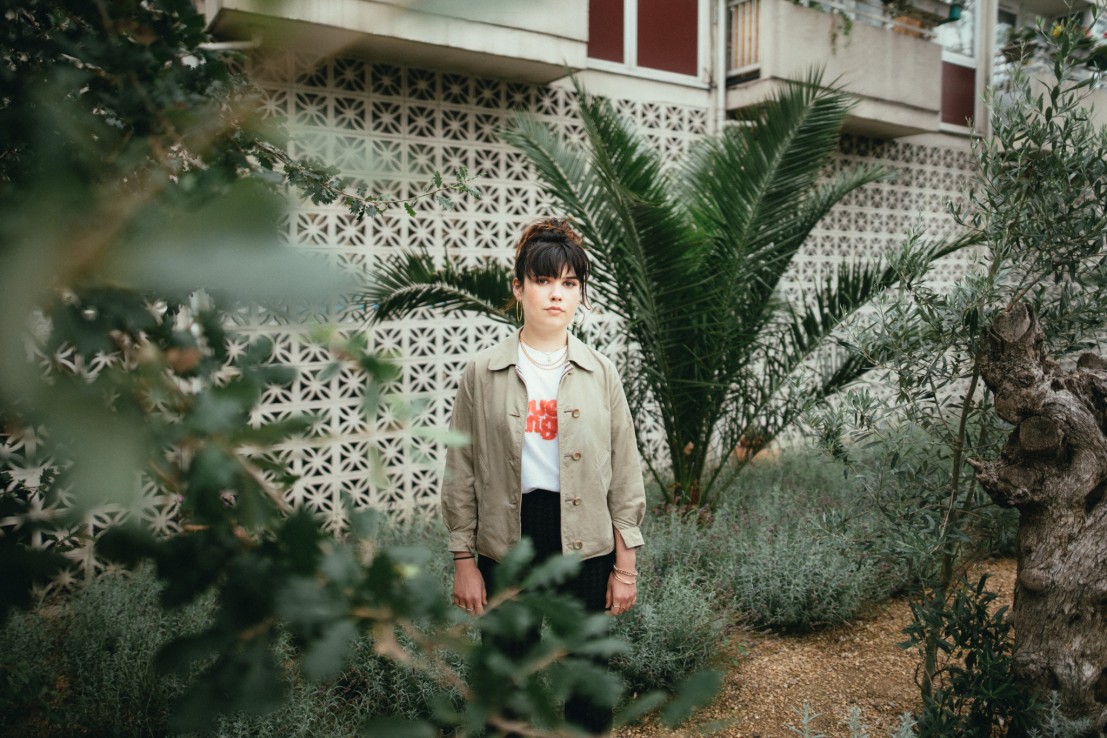 Shortly afterwards she entered a competition to win a performance slot at The Great Escape. After being selected as one of the winners, her set was the springboard for her journey into the industry. But in spite of the fact that she successfully secured a record deal and was well within her rights to focus her attention on music, she instead decided to finish school and college. It was important for her to still retain some level of normality and human relationships in order to feel inspired to write.
Since then however, her music output has been pretty solid, with her two EPs, Not That Special and I Will Never Be already securing her a firm fanbase. Her most recent endeavour has been her acclaimed More Moore series, where she invites collaborators to perform with her for a unique and intimate live session. Originally taking place at Mau Mau bar in Notting Hill, she's since had to move it to the legendary 100 Club in order to meet demand - and the next event on 10 September is a sell out. "I came to London and was like 'I want to do something fun'," she tells me. "I've only done it three times, but we've just upgraded it to 100 Club because it got so full last time. It's such a sick feeling. I'm always nervous! It's like a birthday party!"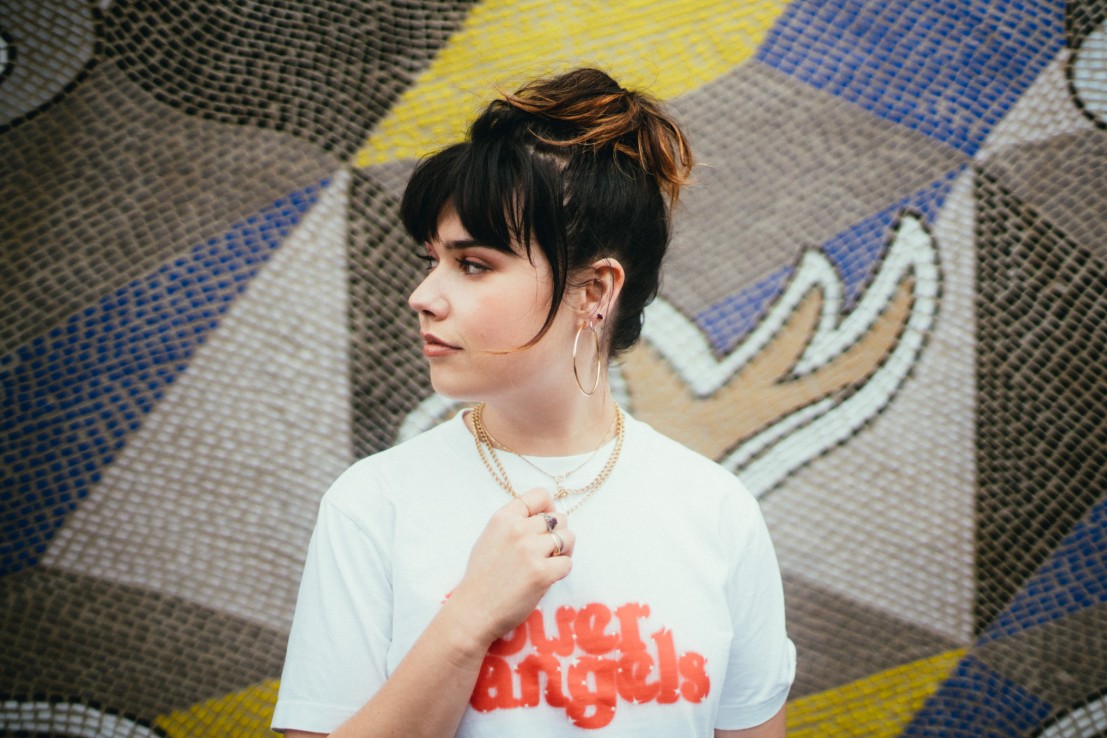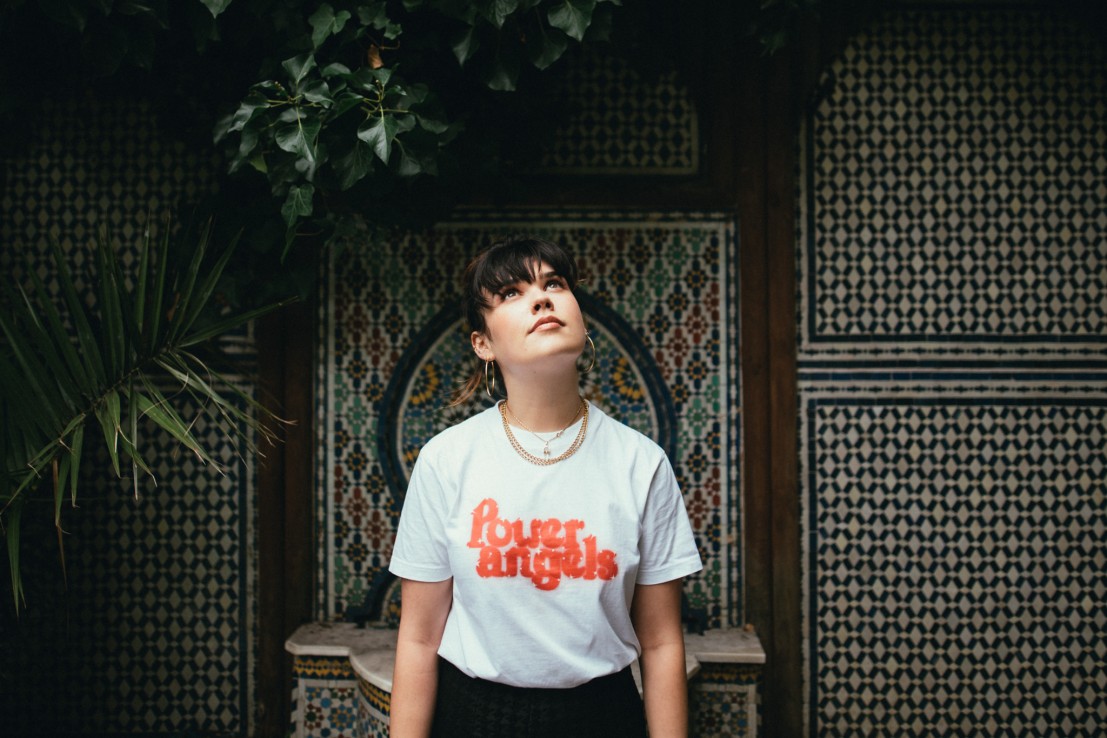 The event series was also the inspiration for her upcoming release, an eight-track mixtape of the same name which has guest features from Maverick Sabre and Dan Caplan. She wanted to capture the same community feel of the events and see how that would translate into a body of work - and it's arguably her strongest release so far. "The mixtape is basically equivalent to the more More Moore nights. It's the same feel. I wanted it to sound like something me and my mates had put together," she explains of the upcoming release. "It's telling the story of me growing up. Some of the songs I wrote when I was eighteen and some of them are really recent. One of them is with a friend called Matilda. We just went to the pub and I was telling her a story about a boy. We started writing when we were a bit pissed and now we have the little pissed voice note at the end of the finished song, so that was fun."
Although she's already got a firm body of work under her belt, she admits that she's not yet ready to release an album. "I feel like with an album, I want it to have a theme all the way through. I don't think I have lived enough to do ten songs on just a break-up," she says. "I think I could do it, but I'd rather wait. There's no going back from it. I'd need another couple of years to make sure it's perfect."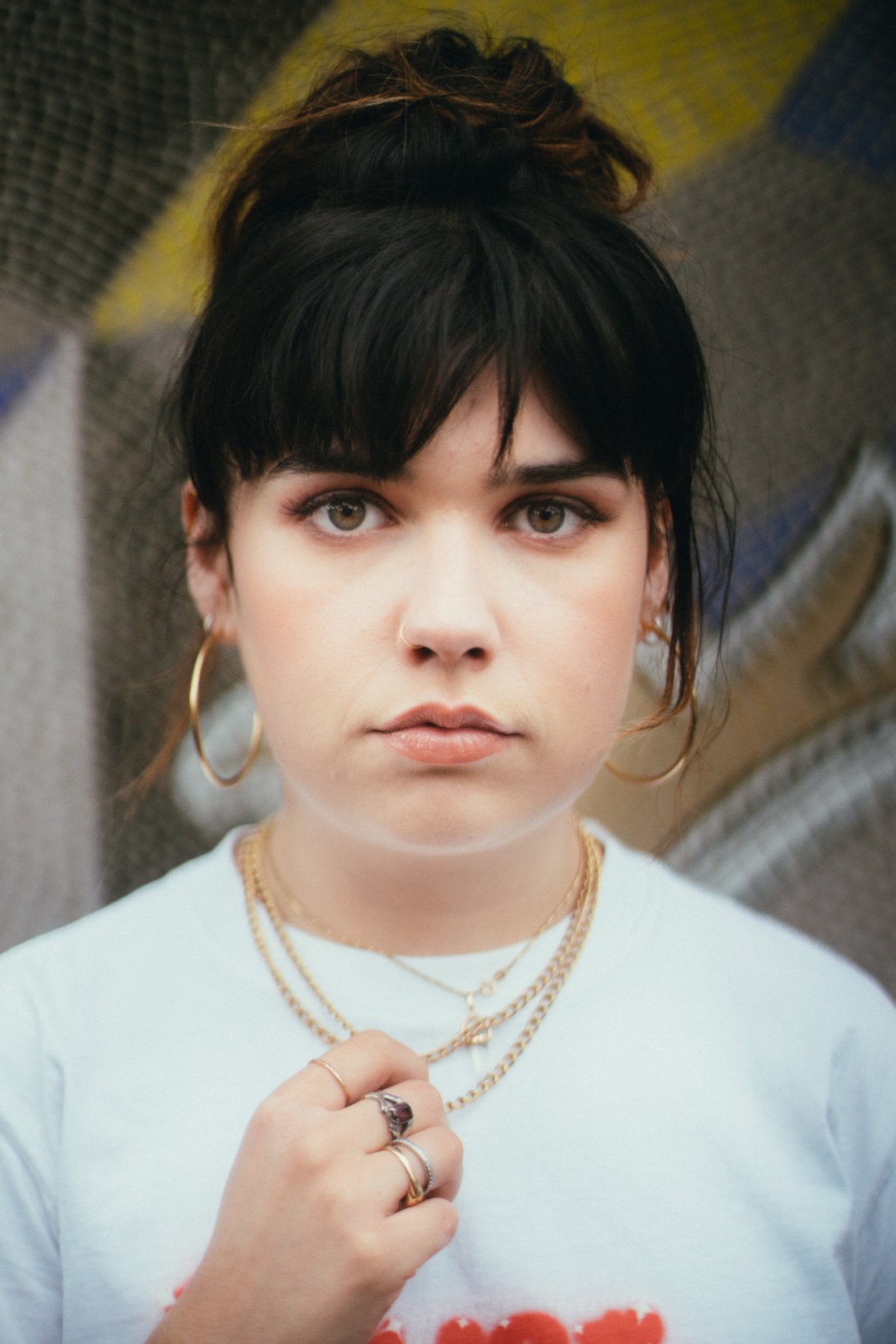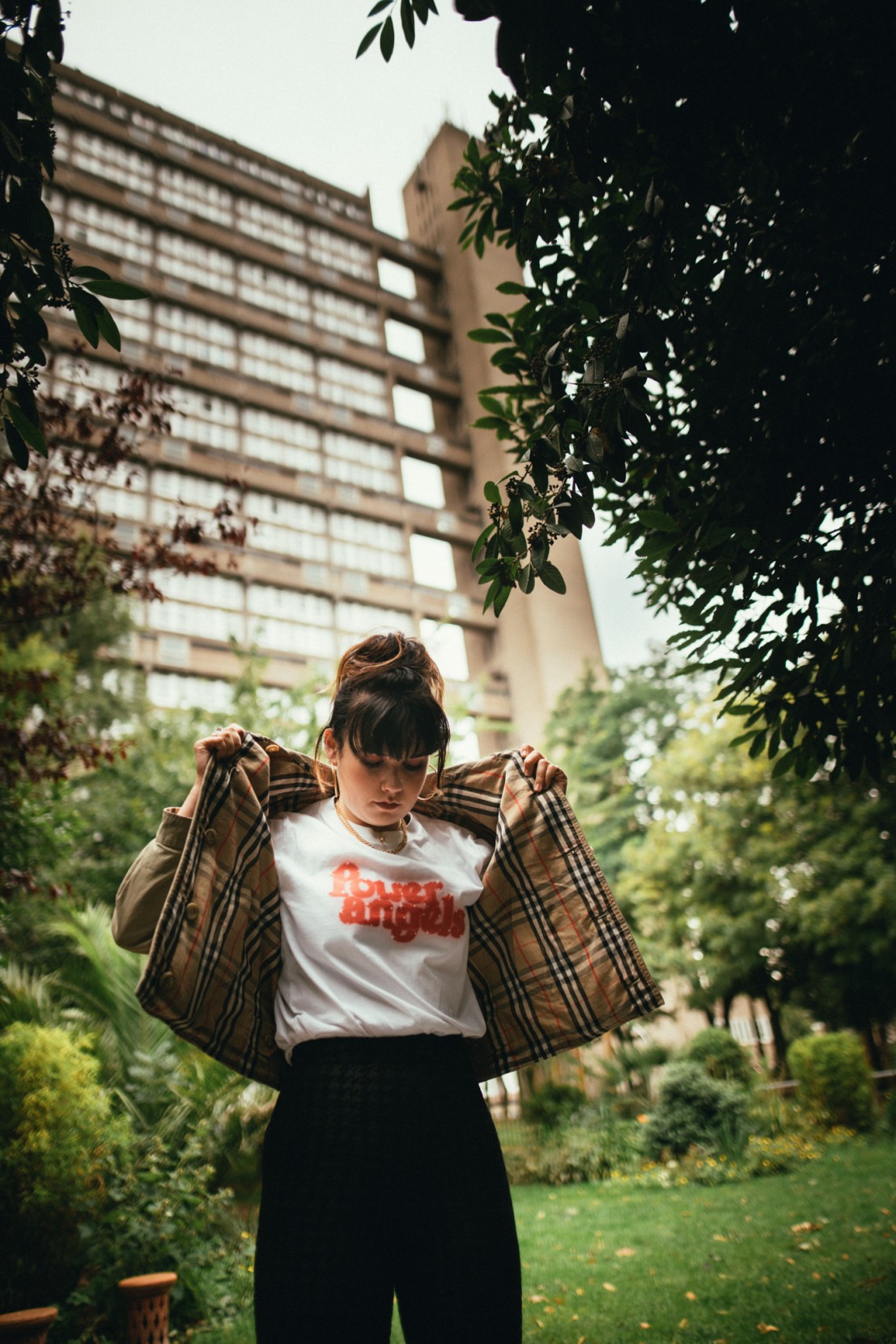 Instead, she's focusing on staying grounded and honing her craft. She tells me that in an ideal word, she'd sell out Brixton Academy at some point, and be able to continue doing music for a long time. As for what it's like seeing how far she's coming from being that musical five-year-old with a cassette record? "It's surreal. Well being on stage isn't surreal as that feels like it's where I should be. But living in London and getting to work with all these people that I look up to is very surreal.
"I think I always knew I'd do something creative. I don't know if i knew I'd get to do this, but I'm fucking happy that I am."
The More Moore Mixtape is released on 13 September.