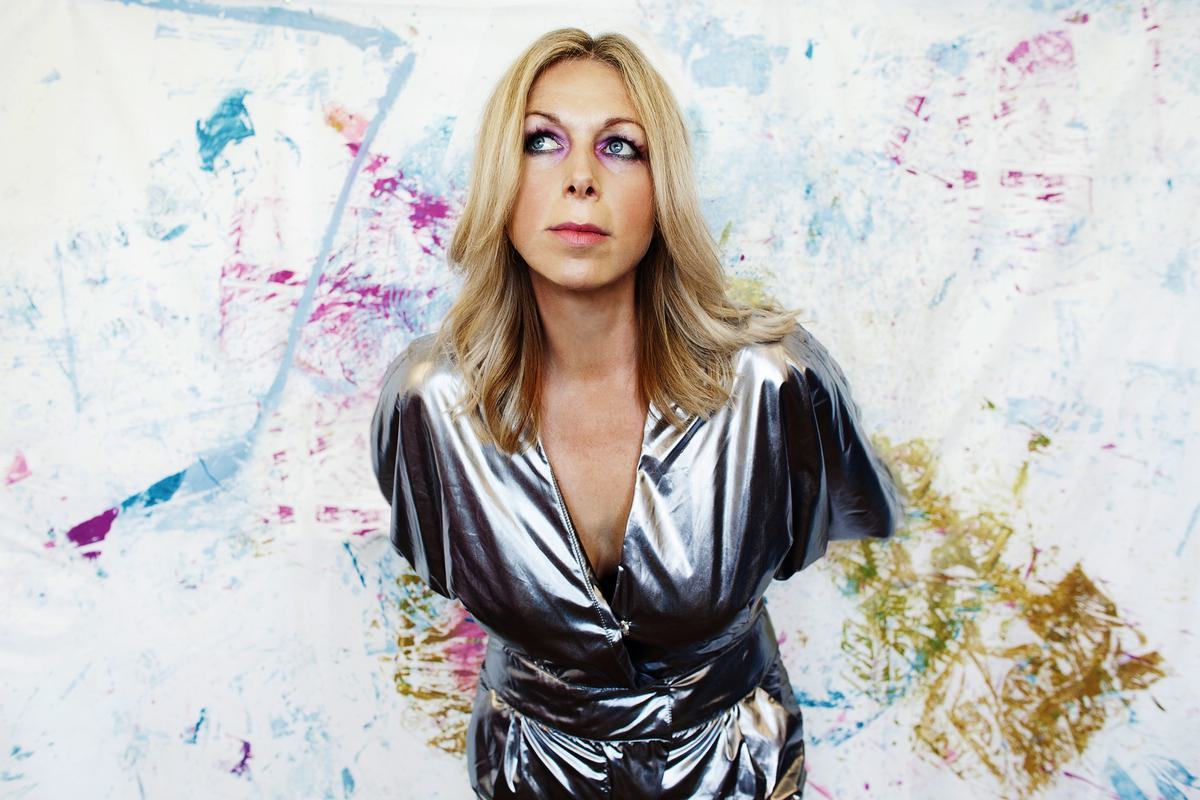 Jane Weaver's Personal Best
24 November 2022, 09:00
Jane Weaver has a unique story in the music industry, a 30-year journey of perseverance and creative curiosity. Ahead of her big London show this weekend, she takes Alan Pedder through the five songs she considers her own greatest hits.
Jane Weaver must have thought she was in a fever dream when, in March last year, her eleventh album Flock looked to be a dead cert for a UK top ten chart position.
Although it didn't quite make it in the end, debuting at #24, it's still worth celebrating that there remains a place in popular culture for musicians like Weaver. Constantly evolving, much of her work over the past 30 years has been on the fringes of various scenes, whether in the Britpop-adjacent Kill Laura, downbeat indie-pop dreamers Misty Dixon, or as a solo artist making increasingly cosmic and conceptual work.
As she prepares to play one of her most high-profile UK shows to date at London's Queen Elizabeth Hall this weekend – sold out, no less – Best Fit sat down with her over Zoom to talk about the pressures of having a hit album during the pandemic, what she's been up to lately with her experimental trio Fenella, and the five songs from her catalogue that make up her personal best.
Although Flock was not a pandemic album – it was just about finished by the time that Covid hit – its rollout felt the impact of the lockdowns quite hard. "It was a pretty hideous time," says Weaver, speaking from the village just south of Manchester where she lives with her label-owning musician/producer husband Andy Votel. "Looking back at all the emails and the interviews I was doing, I think I was just running on my nerves. Everything sort of snowballed."
Given the option to delay the release and take stock of the situation, and maybe wait for brighter days, Weaver said no. "I didn't want to push it back anymore," she says. "And I thought, well, maybe it'll be amazing. Maybe it will help people and give them a joyous experience. Music has been so important throughout all of this."
Although she and her band will continue to tour the Flock material in 2023, Weaver says she thinks the London show will offer some kind of closure. "After all the stress and anxiety we've been through, I think for it to end up in one big concert is quite nice. It's a resolution."
For those who missed out on tickets for this weekend, Weaver has a few more shows planned for the rest of the year, including a special Christmas show in Manchester and a Fire Records showcase at Dalston's Rio Cinema where she'll be performing with her experimental trio Fenella. The band's second album, The Metallic Index, was released earlier this month, and is loosely based on a true story from the 1920s about a young female nurse who developed psychic abilities.
"I was really into reading about weird spiritualist Victorian stuff," she explains. "Andy and I were at a bookshop in a Cheshire craft village one day and he just randomly pulled a book off the shelf because he like the cover. It turned out to be about this young nurse called 'Stella C' who has a chance encounter on a train with a famous psychic researcher, and they end up doing a lot of experiments together, which they documented and reported on. But then she got a boyfriend and kind of turned her back on her abilities, and on this researcher who had become a close friend. It made me really sad, actually."
Weaver and the other two members of Fenella, Raz Ullah and Peter Phillipson, never set out to make a record about Stella C and the circus of strangeness around her. But gradually the music and the book began to feel of a piece, two worlds slotting neatly together. Weaver has always had a talent for using obscure cultural artefacts – especially films – to create art of her own that feels revealing and exciting.
Looking back on her career, Weaver can't help but think of her Foundation art teacher who disapproved of her choice to sign a record deal with Polydor rather than go to university and study Fine Art or fashion as she'd planned. "He was like, 'Don't do that. What have I tried to help you with? And you dash it all over this silly old music?'"
Well, maybe he was right about Kill Laura, whose only album was never released because of some industry bullshit and shakeups at the label. But after all these years in the business, the last laugh surely belongs to Weaver, who has had the kind of longevity that hardly seems possible these days for new artists.
"Obviously I've been lucky meeting Andy, and him encouraging me to do things unconventionally," she says. "I also think part of it is because I was involved in the corporate side with Kill Laura and was burned by it, so I got that out of the way early. I've done things the other way around from what's normal."
"Talking to my kids about rejection, I tell them you just have to plough on if you're determined to do something. Just dust yourself down and don't stop. Keep going, and you'll eventually end up getting nearer to where you want to be."
"Shoulder Seasons" (2007)
JANE WEAVER: Five years before Cherlokalate came out, when I was in Misty Dixon, our bandmate Dave [Tyack] went on a solo walking holiday to Corsica and never came back. We were supposed to put the finishing touches to our album straight after, but he just never turned up to the studio. We found out that he had gone missing after just a couple of days of being out there, but nobody knew where he could have gone. It turned out that he had died – he'd probably slipped and fell – but it took two years for his body to be found. It was horrific for us and horrific for his family.
When somebody goes missing like that, you find yourself this bizarre situation of being stuck in some kind of limbo of grief. I remember thinking ridiculous things that could mean he was still alive. Like maybe he'd joined the Foreign Legion, who are based in Corsica, or maybe he'd been kidnapped, as if was it was some kind of Famous Five mystery story. When he was eventually found, I was heavily pregnant with my daughter, and it was pretty horrendous. Even though we'd wanted some closure, some kind of conclusion, the whole thing was pure trauma. It's something I'd never experienced before and never want to experience again.
We did eventually finish the Misty Dixon record and put it out, but it was very hard to go on after that. Dave was someone I used to work with quite a lot, so I was bereft to not have him around. He was an amazingly musical drummer, a jazz drummer, who recorded and released his own music as Dakota Oak, and in the Dakota Oak Trio. He'd grown up in the Germany countryside, close to a forest, and some of his music had this kind of fairytale quality.
"Shoulder Seasons" is about when we went to Corsica to try and find him after he'd gone missing. I remembered him saying that the reason he wanted to go there was because in Corsica you could experience all the seasons in one day, and we had that experience while we were out there looking for him. We had a hire car and drove from the hot beaches up to the snow-covered mountains, just like he'd said.

BEST FIT: What else was going on in your life at the time?
Well, in 2003 I'd got married to Andy and in 2004 I became a mum, so I think my output and the way I made music had changed. It's weird in a way, because it gave me more of a gritty determination to prove myself. You know, I was one of those people who are like, 'Yeah, it's fine, the baby will just fit in with our lifestyle', as if I could just walk around with a papoose and play guitar.
Of course, being a mother wasn't like that at all in the end, and it kind of changed the way that I write. So, yeah, Cherlokalate was a compilation of stuff old and new. It got me back into the studio and recording with a band. It was good to record a song like "The Pain", which is quite heavy and another of my favourites from that album.
I might have chosen that one, but I think "Shoulder Seasons" is perhaps a deeper story and people who came to my music later might not know it or know that whole part of my history.
If you'd had to choose a Misty Dixon song for this list, which one would it have been?
Probably "Headlights" because it was one of the first ones we made. Thinking about the beginnings of Misty Dixon just feels me with such a warm feeling, because it was such a fun band to be in. We were all just really great friends. The others would often call me the mum or the grandma of the band, because I guess I was the driving force. I always end up being the organiser, but there was so much laughter. Which is hilarious, because all these downbeat songs came out from it.
Otherwise I might choose "Are You Lost", because that was one we'd finished before Dave went missing. It was also the first single we released from the album, and it was very poignant. When it came to releasing the record, we couldn't really hold it back. We just had to get it out, and at that point we were still hopeful that Dave would come back and everything would be fine.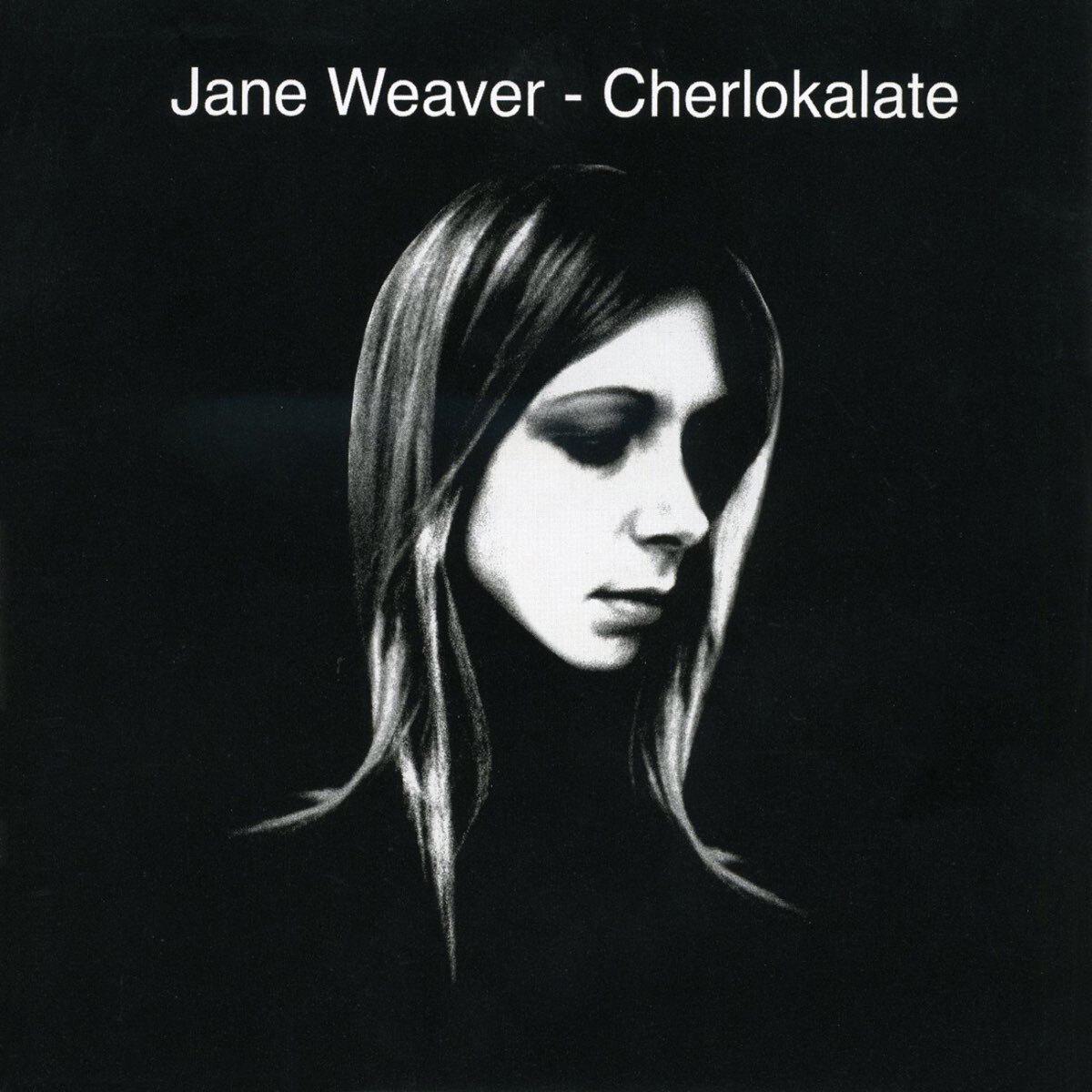 "The Fallen By Watchbird" (2010)
JANE WEAVER: For me, this song really marks a turning point in my music, of going back into the studio and starting to include more electronic elements, more drum machines. I was tired of being a singer/songwriter, although there are still traces of that style in there. Creatively, I'd felt so restricted because I wanted to do more experimental stuff and not be pigeonholed.
This song is important to me because it really opened up a whole new world and a whole new way of working using loops, which I hadn't done before. I created a drum pattern loop in the studio and just repeated it all the way through the song, giving it a sort of muscular, heavy backing. For me, it's always been a puzzle and a challenge to figure out how to change the melody vocally when the backing stays more or less the same, and I loved it.
Working on The Fallen By Watchbird album was really a creative outpouring for me. It was the first time that I had made a concept album, after all my years of listening to psych and prog bands like Hawkwind that were sort of in their own universe. I actually found it quite easy to work with a concept in mind. To have a beginning and an end and be able to do whatever I wanted in the middle.
I'd say this album was really when things started opening up a bit more for me in my career. I still didn't have a proper band, though, so when I was getting offers to do gigs I was trying hard to do so much of it myself using a drone box and a Casio keyboard that was held together with insulation tape – it was that DIY. Honestly, it was really clunky, really bad. I think one of the first gigs I did with that setup was just disastrous. So much feedback, it was awful. Anyway, such is life!
BEST FIT: As well as the album, you made a companion storybook with some really beautiful artwork.
Yeah. When I was working on the album I had this idea that it took place in some kind of Germanic fairytale world, and I really wanted to expand on that. So I got involved with kluncklick, who were an animation company from Manchester, and they designed the video for the song and also the book.
It's really funny because I was so excited about the book, not just because I'd never made a companion book for anything but also because it was such a deep creative project for me, to imagine this world. I remember the publisher had maybe thousands of books printed, and I couldn't understand why because I really didn't think it would sell. You know, it was supposed to read like some kind of badly translated eastern European fairytale. It flows a little bit differently to what people expect, and I deliberately wrote it very, very simply.
When the publisher sent it out for reviews, they came back and so many were really bad, saying really academic things about the writing. For me the writing wasn't really the point, it was more about the visual of it than anything, as a companion to the songs. So, yeah, I was a bit upset about that.
What was the feedback from your daughter, the most important reviewer of all?
She was only around six at the time, but I think she liked it. Possibly because a lot of the art direction was inspired by a film called Malá Mořská Víla, which is a Czech version of The Little Mermaid.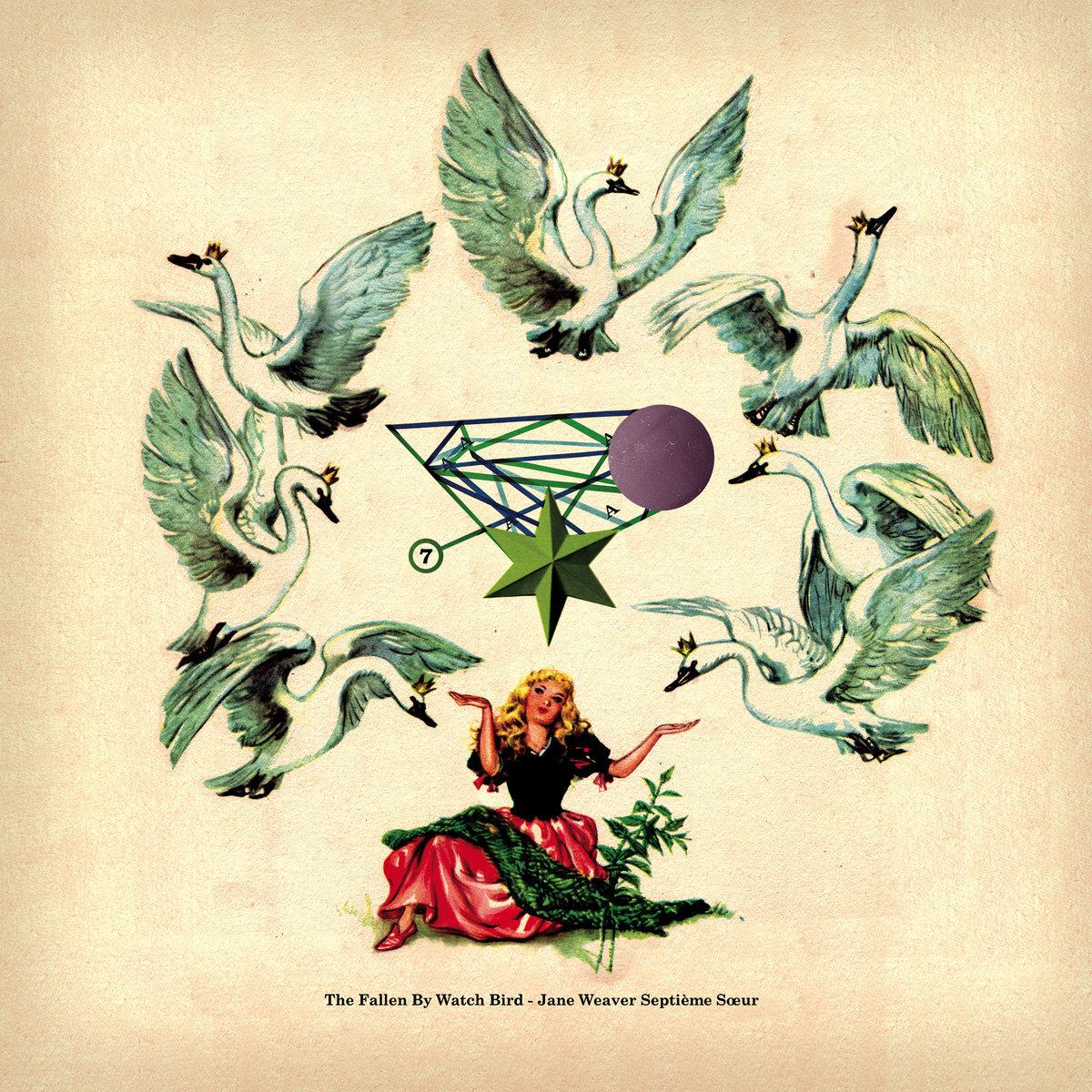 BEST FIT: This song from The Silver Globe is a collaboration with the producer David Holmes. What's the story there?
JANE WEAVER: I've known David for a long time because he's a friend of my husband. At some point he'd moved over to LA with his family to do some film scoring and was working in this incredible studio called Electro Vox, which is in Hollywood and was where a lot of the big film studios did their sound recording, especially Paramount Studios. A lot of cool, history-making music was recorded there too.
David invited me out there to work in the studio with him, which I couldn't really afford to do but I went anyway, just for the experience. We had such a creative session there, working with a guy called Woody who ran the studio and who is also an amazing musician.
I'm a massive studio geek. I'm not that technical with stuff, but when somebody presents me with a really weird old synth or loads of strange outboard gear, I instantly want to know how it works and what I can do with it. And David's like that as well. He's quite experimental. We went into the studio with some demos and just had a great time working with loads of equipment I'd never used before. It was so inspiring, to have all those creative possibilities.
For example, we used something called an orchestron, which I think was one of the first proto-synths. It was massive. We also used a Binson Echorec, which is a tape delay from the '70s and is synonymous with Pink Floyd. We'd record some vocals, flip the tape over and record again, creating these amazing multilayered vocal effects, which you can hear on "Arrows" and on "Stealing Gold" from the same album.
As it turned out, The Silver Globe was kind of my indie breakthrough album. The limited amount of success I've had is probably because of that record, really.
What was the inspiration for "Arrows", from a lyrical perspective?
It does sound as though I'm wallowing in loss and it's quite melancholic, quite miserable, but I don't really know where that came from, other than it just being something that I wanted to write. I knew I didn't want the song to be very wordy. I wanted it to repeat one of the phrases like a mantra – "Still the same / nothing without you" – and melodically it's quite downbeat, but there are some uplifting bits in it too.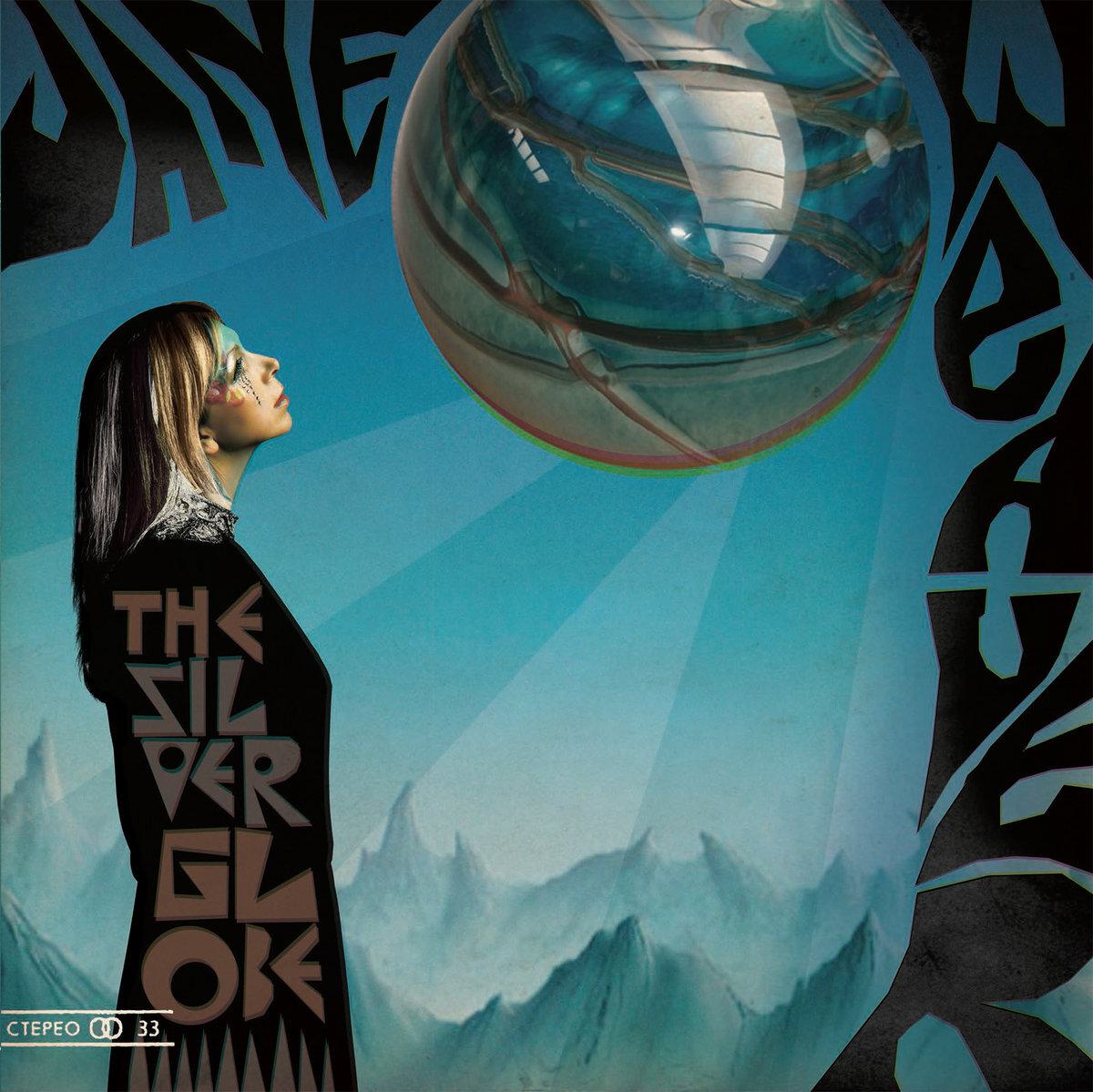 "Parade Of Blood Red Sorrows" (2013)
JANE WEAVER: Around 2011, I really wanted to make something more experimental, more filmic sounding. Kind of an Edda Dell'Orso and Morricone influenced thing. Very vocal based. I really loved that stuff, so I wanted to include it here because people who came to my music later might not be familiar with it.
"Parade of Blood Red Sorrows" comes from a project I worked on with a Finnish fashion designer that I've always admired called Paola Suhonen, who runs a label called Ivana Helsinki. I'd been wondering what she was up to and googled her, and it turned out that she was living in LA and had gone to film school. I got in touch with her out of the blue and asked if she wanted to work with me on something, maybe something she could use in one of her catwalk shows or in one of her films.
We met up in LA some time after, since I was over there, and she told me about a new campaign she was working on called Indian Summer, which in Finnish is 'intiaanikesä'. I ended up writing some music for a short film of hers of the same name and for one of her catwalk shows, and then Finders Keepers put out that music and more as part of a double album [on its Disposable Music imprint].
The funny thing is that I also used the music as a live soundtrack to the Japanese animation Belladonna of Sadness. I'd been thinking about how to play this music live and my friend came up with this edit of Belladonna of Sadness that I just loved. Now, in my head, the music is synonymous with that, moreso than with Paola.

BEST FIT: I read on your Bandcamp page that this record was made with some of the equipment that used to belong to the Radiophonic Workshop. As a studio geek, how was that for you?
Yeah, it's actually a studio that's quite local to where I live, called Eve. They have got loads of gear, so much unusual stuff. The guy who owns it is a collector. I've recorded a lot of music there since, probably for about 10 years now. I'd really recommend it for people who want to have a proper analogue studio experience. Even though a lot of stuff ends up in ProTools anyway, I think the experience of being in a place like Eve is so valuable, because it forces you to work within certain boundaries, and that can sometimes lead to good things.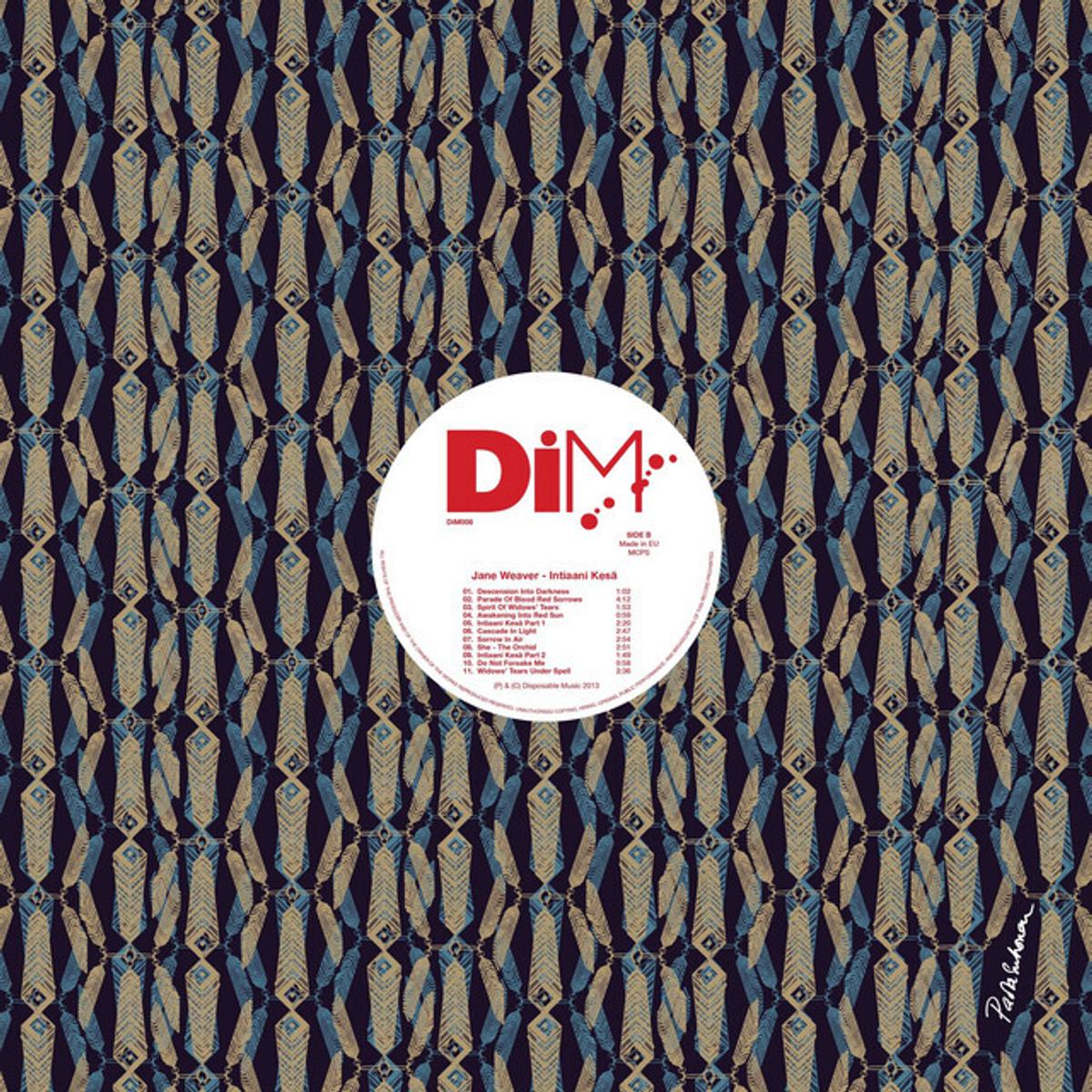 "Ivana Vessel" / "Battle Ropes (Loops Variation)" (2019)
JANE WEAVER: I didn't want to do an album of remixes and reworkings for Modern Kosmology, so for some reason I decided to go back into the vaults of those recordings myself and create something new from it. Honestly, it was kind of a hideous task. I really got in over my head. It took ages and it was not a comfortable process.
To pass something I've done over to someone else for a remix or a rework is fine for me, but to take my own songs to pieces and try to create something new from that was really not an enjoyable experience. But these two tracks came out of that and I'm really, really happy with them. When I listen to them now, I actually feel quite proud of the fact that I had to undo a lot of stuff that I'd already done in order to get to these two songs, which I consider to be a single piece.
Loops in the Secret Society started out as an Arts Council project that would enable me to go out on a solo tour and play the songs from Modern Kosmology live. I just really overcomplicated the situation, quite a lot. Because I wasn't just working from the stems, I was writing new parts and adding those on top, as well using outboard stuff. I thought I was going to go into the studio just for a short amount of time but I ended up digging into it a lot more than I wanted to.
When I'd finished the album, I then had to think, 'How the hell am I gonna play this now?'. I didn't want to have a backing track and just play on top of that. I wanted it to be a different kind of experience. When I did The Fallen By Watchbird, Andy had suggested I get some dubplates made, and that worked really well. So that's what I decided to do here. Instead of doing everything purely digitally I had a deck that would play the backing and then I would play on top of that. It was a more earthy experience, I think. You actually get all the crackles and the surface noise.
BEST FIT: I saw you play this album at EartH in Hackney and it was fantastic. But quite stressful for you, I imagine.
Honestly, it was a bit manic. It's never easy for anybody to loop stuff live, because if you get it wrong you can't really get out of it. It's a very nerve-wracking experience. I don't know if I would ever do that again in the same way. Maybe I'd have some people on stage with me rather than doing it all myself. Not a drummer, more synthy stuff. So actually a bit like the way we perform as Fenella.
You mentioned in an email that Loops in the Secret Society was influenced in part by the soundtrack to the 1986 thriller movie Manhunter. Can you expand on that a little?
There's certain synth stuff that I absolutely love, and the Manhunter soundtrack is definitely one of those. I wasn't deliberately trying to replicate that sound, but certainly I was influenced by the music of Kitarō. He's a Japanese composer and musician who makes this sort of new age music with a lot of spacey sounds. Quite '80s sounding, which I like.
At the time, I'd just bought a whole load of new synths – a Juno and various other things – and was playing around with those. It's lucky I got them then actually, because the prices have gone through the roof since, for various reasons. They're just not really affordable now.
The title "Ivana Vessel", is that another nod to Paola Suhonen?
Yeah, it is, because I think some of the music I used in that track was pinched from the earlier sessions for the Ivana Helsinki stuff. I think I just dug into anything on my laptop that was a stem, and that was the part that I quite liked doing. Even though I hate the technical stuff and moan about it because it doesn't come naturally to me, I do like looking through old files, playing them and thinking, 'Wow, where did that come from?'. I like that you can create a collage of these old bits and pieces and give new life to them.
Are your laptop files super organised or are the stems and everything just scattered all over the place?
[Laughs] Oh god, I'm hideously disorganised! My brain is just not capable of being anything else. I wish I was organised and I do try, because I do think it can be overwhelming when you're faced with chaos. But I don't beat myself up about it. Who has the time for that?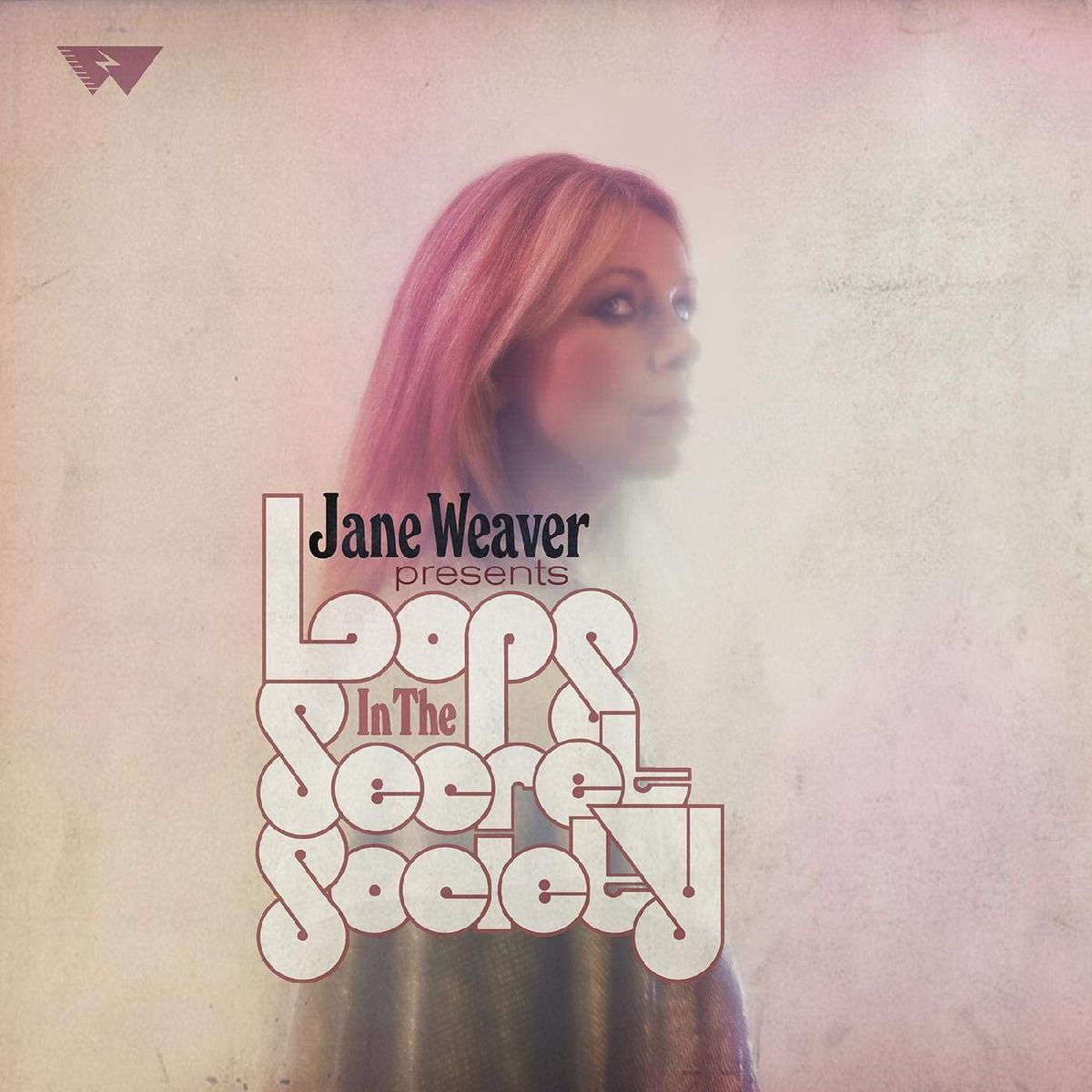 The Metallic Index by Fenella is out now on Fire Records. Visit the Fire Records website for all Jane Weaver and Fenella live dates in November and December. There's also a Fire Records takeover of London's Rough Trade East on 27 November, with Jane Weaver, Fenella and Marta del Grandi all playing.