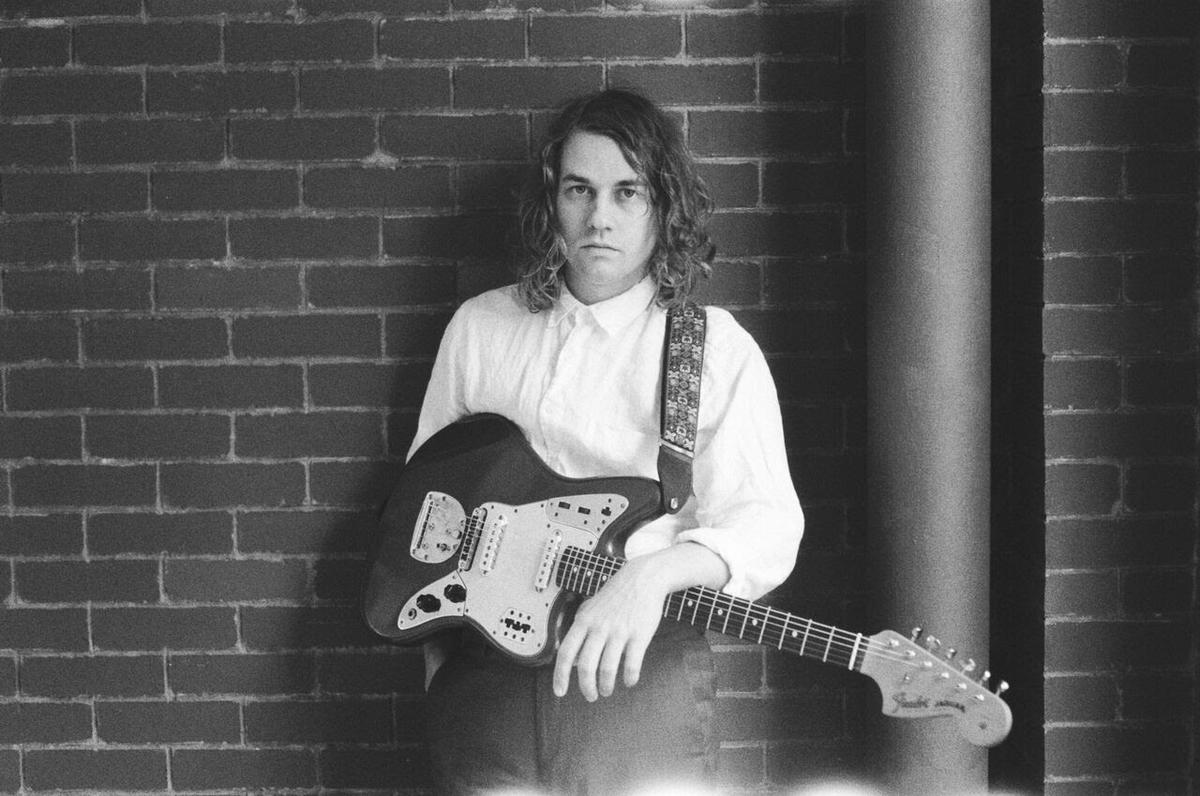 Kevin Morby goes fantasy record shopping at Le Guess Who? Mega Record Fair
27 September 2017, 13:00
While the main attraction of Utrecht's Le Guess Who festival is clearly the abundance of musical riches, curated this year by Perfume Genius, Grouper and Shabazz Palaces, the gathering also hosts the world biggest CD and record fair.
We've asked some festival attendees to pick some records they'll be keeping an eye out for during November's festival/fair, and the next artist to make their choice is former Woods man and now marvellous solo star, Kevin Morby.
Which three records would you be on the hunt for at the world's biggest record fair?
"Jandek - You Walk Alone
Bob Dylan - Blood On The Tracks (New York Sessions)
KC DIY Punk Compilation - You Can't Ignore This."
When and how did you get to know these records?
"I learned about Jandek from my friend Aaron [Neveu] who I used to play with in Woods. Aaron knows everything there is about good obscure music, which this album is both of those things. It's an insane yet beautiful album that I can never find anywhere.
Blood On The Tracks is one of my favorite albums, but I can hardly stand the version that's been released. I first came to it probably about ten years ago when someone, I can't really remember who, told me to download the NY sessions as opposed to the actual album. It quickly became one of my favorite records, and I got so attached that it's hard to hear the other, official version of it. I do not believe this version has ever been pressed on vinyl but I like to believe that at this hypothetical record fair, there is a copy.
The KCDIY Compilation is the first time anything I ever did was out on vinyl, as the band I played in in High school, the Creepy Aliens, had two songs on it. It featured all the bands in the scene I grew up playing shows in and I lost my copy long ago, and would like a new one."
What's so special about these albums, and why would you recommend them to others?
"Go listen for yourself and all shall be revealed."
What album have you been listening to the most over the last year?
"Bill Callahan – Apocalypse. Bill Callahan is the ultimate combination of sex, romance, landscape and poetry - what can beat that?"
Kevin Morby performs at Le Guess Who on Saturday, 11 November, together with Pharoah Sanders, John Maus, Moon Duo, Cate Le Bon, Avey Tare, METZ, Julie Byrne, Midnight Sister and many more. Full line-up and tickets can be found at the festival website.