Donelly is still getting over her initial incredulity about the overwhelming response to Belly's reformation announcement and tour dates. After Boston and New York dates sold out early on, she was sure she and her bandmates were being mistaken for the rapper. While not the case, humourously enough there were concert posting snafus for Belly the rapper featuring photos of Belly the band shortly after the tour was announced.
For a musician who has served in the formation of multiple seminal American rock bands, not to mention scoring a top ten UK album, a pair of Grammy nods, and a Rolling Stone cover, Tanya Donelly is remarkably down to earth, our conversation punctuated with copious amounts of laughter and not nearly as many awkward pauses as she thinks. Word of a Belly reunion and handsome, marbled vinyl reissue of 1993 debut album Star was wonderfully surprising when announced this past February, occurring outside of the standard 5/10 year anniversary celebrations.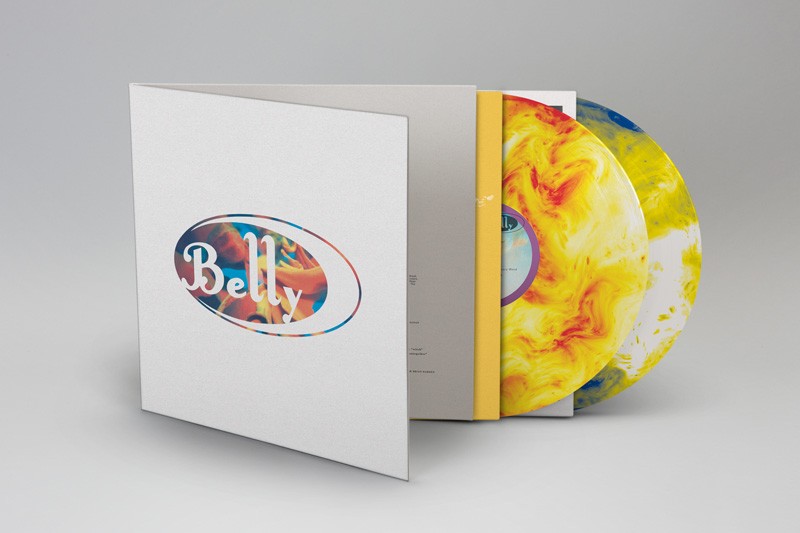 It's something, though, that Donelly admits comes up every few years and that everyone involved finally felt they could personally give the green light to as she and her former bandmates, bassist Gail Greenwood and guitarist and drummer brothers Tom and Chris Gorman, have kept in regular contact over the intervening decades: "Gail and I have been continuously close since the break-up; she's like an aunt to my kids. I've always been close to the Gorman family from before Belly even started."
It might be tempting to fold Belly's return into the nascent resurgence of the "90s sound," but that would require cynically accepting that awfully reductive qualifier in the first place. Sure, Star sounds en vogue in today's indie rock landscape but, that aside, the album has never ceased to teem with vitality. Perhaps what the talking heads mean by the "90s sound" is a reference to its inextricable marriage of subversive grit, pop undeniability, and stylistic adventurousness. Call this writer crazy, but this is what we all pine for in our rock music, regardless of the day and age.
Star was borne out of artistic restlessness, Donelly having blossomed as a songwriter in her first band, Throwing Muses, by the sessions for their fourth album The Real Ramona, becoming an equal to the band's heretofore leader, and Donelly's stepsister, Kristin Hersh. Donelly came to the sessions with more than her requisite pair of songs, quickly realising elsewhere would be a better fit for the bulk of them rather than the latest Muses' album. Initially, that home was ostensibly The Breeders' sophomore release:
"The songs I brought to The Real Ramona were the two that ended up on there ("Not Too Soon" and "Honeychain"), "Full Moon, Empty Heart," "Slow Dog," and "Gepetto" (all songs that would appear on Star). This was around the time [the early quartet lineup of Throwing Muses] had started to dissolve so I thought, I'll have the two on there and save the rest for The Breeders. They had several home options for about six months there."
In the time off between Throwing Muses albums at the turn of the 1990s, Donelly and Pixies guitarist Kim Deal collaborated on a new project, The Breeders, who released their debut Pod in 1990 largely consisting of Deal's songs with the plan of the follow up featuring largely Donelly's songs. As luck would have it, that second Breeders album would become Belly's first.
"Everything that is on Star was intended for the next Breeders album. All the old reels I have in my basement of the demos are labeled The Breeders. The Pixies had announced a year long, worldwide tour and Kim signed on for that. I sort of got antsy, had already left the Muses and so I thought, I'm taking my songs and making my own band!"
In retrospect, with such a flurry of activity occurring in such a compact timeframe, the aesthetic groundwork for Star appears to have been laid in Donelly's final pair of Muses tracks; the off-kilter, chipper pop of "Not To Soon" and the harrowing dreamlike beauty of "Honeychain" portending the two ends of Star's spectrum. Indeed, Donelly views the latter as forming "the bridge between my Muses and my Belly life."
While Star performed admirably in the US, reaching Gold status and certainly surpassing anything Donelly had done up until thent, it was an unqualified success in the UK, hitting number two on the album charts in early 1993 as single "Feed The Tree" rode its elliptical pop into the singles top 40. In a vacuum, Star's appeal is clear; its tone is impeccably balanced between oblique jangle-pop and moody dream-pop, tracks that individually would appear at odds with each other benefitting by this balance to achieve an unwitting congruity.
That said, with the exception of REM's Automatic For The People, the upper echelon of the UK albums chart in and around February 1993 was continuously peppered with compilations of legacy pop acts with nary a blink at rising alternative acts until Suede's debut would chart a couple months later, so how and why Star? Of all albums, how did Tanya Donelly's idiosyncratic "fractured fairy tales" nearly reach the top of the mountain?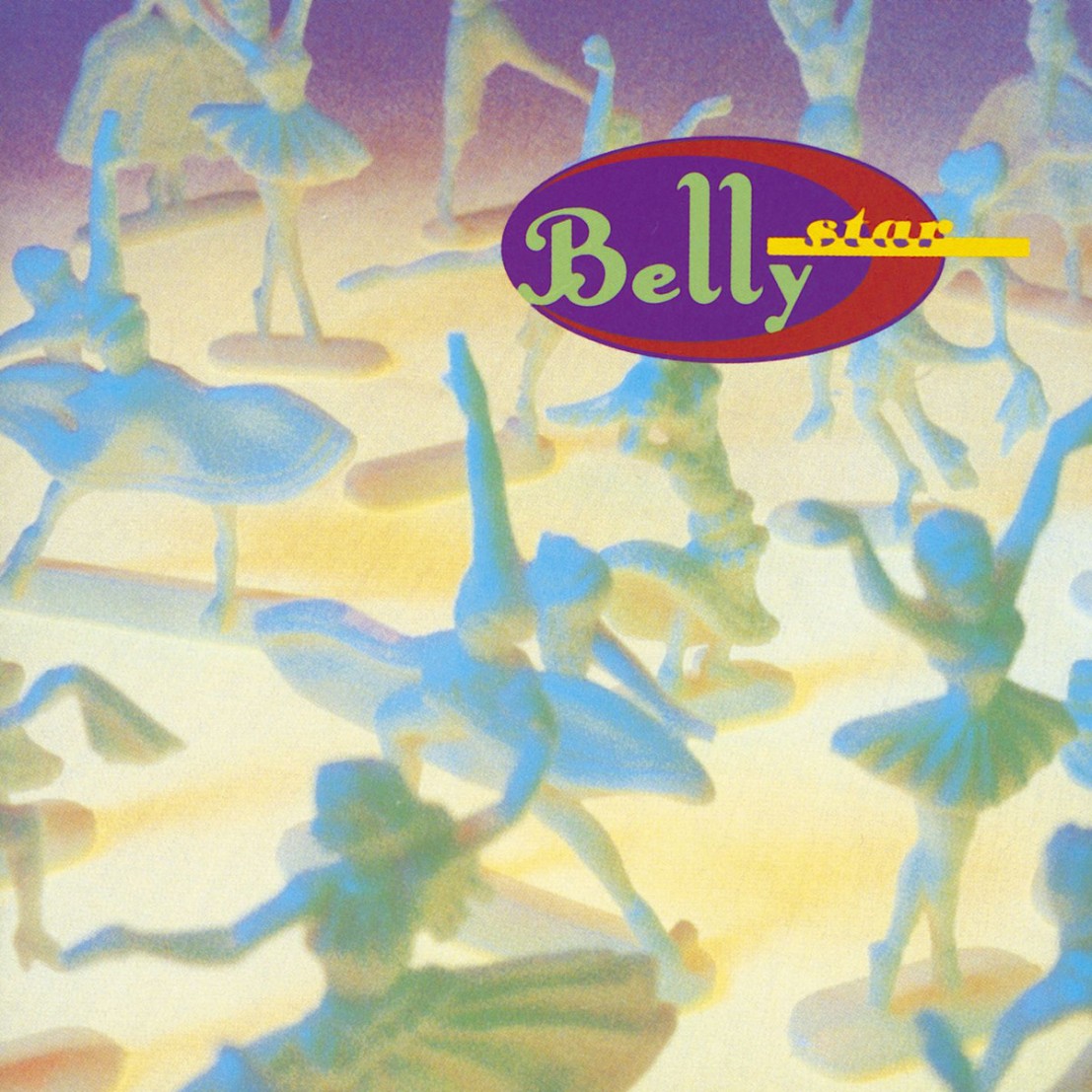 Donelly asserts that there was "more blending back then, more cross-pollination. Everyone could make the switch from one sound to another pretty seamlessly. It doesn't seem to happen quite as much now, in terms of putting tours together. It was a very mixed bag; it was so exciting, such a cool time". Indeed, few albums can as deftly move from the Eastern European flavours of "Angel" to "Gepetto"s jangly bounce, veering over to "White Belly"s gorgeous murk and back around to the countrified folk of "Untogether".
While truthfully a rather sprawling album at 15 tracks over 51 minutes, Star plays small owing to its constant shift in tone reinvigorating the listener track to track. "Dusted"s razor wire riff belongs chiseled on a Rushmore of indie rock hooks while there is nary a chorus as exuberant in the annals of indie rock as "Slow Dog"s, its giddiness so concentrated that one is liable to completely miss that its lyrical foundation is built on an old Chinese legend of an adulteress whose scarlet letter is a decomposing dog's head hanging around her neck.
It's Donelly's unsuspecting vocal prowess that threads Star together as an album rather than a collection of songs. Wafting vaporously into view on opener, "Someone To Die For", she proceeds, throughout the album, to emit just enough grit and force to stay atop her band's thunderous patches while reining back at precisely the opportune respite points. For those digesting Star at a far too rudimentary level, Donelly's vocals would embody for them an unfortunate sexist trope of the era, the alt-rock pixie, an image she consciously fought to the point of insisting she appear on her lone Rolling Stone cover only if accompanied by her entire band.
Donelly astutely points out that she notices today's female-fronted rock music being tagged as 90s throwbacks, though there is also a sense given her aforementioned contrast of the eras, she would well wear that tag as a badge of honour. Belly's hometown, Boston, and its surrounding area has traditionally produced acclaimed female-fronted and mixed gender bands for decades, a fact that has generally gone discreetly unnoticed but continues in just as full force today.
"It's a strong environment for that," says Donelly. "What keeps the soil fertile is that we stay here so there is a passing of the baton. It's a very supportive musical community where people get very excited for the next thing that is happening as opposed to being threatened by it. When the Muses moved to Boston, we couldn't have been more welcome, and that's invaluable. I feel that same way about the younger music happening here and I think that makes for a clearly audible lineage. You can trace how people are affecting each other musically here".
Donelly, however, is still hard-pressed to this day to explain Star's wide and rapid appeal on a specific level due to her personal attachment to it: "Because Star did so well, I tend to objectively think of it as this very polished album. Then I go back and listen to it as we try to relearn our songs and I think, this is so intimate and weird! It's strange to me that the album did as well as it did." Intimate and weird - perhaps Donelly's non-answer is precisely the answer.
Several years ago, when revisiting Star in a spate of interviews around the album's 20th anniversary, Donelly intimated that Star functioned largely as her "killing off her childhood". Star does seem to exist within the night between two days or a dream between two realities, rife with images of moons and sleep and, naturally, decaying, decapitated dolls. It's something, she says, that she finally came to realise herself years later after she had initially rebuffed others' observations of her allusions to childhood:
"I'm a huge yankee…if I'm processing, I do it very subconsciously. I didn't realise at the time I was doing that sort of work, getting therapy, which is exactly what it was. I was an extremely self-repressing child. The way I chose to deal with things was to put everything in separate little boxes and save them for later. That's what Star really is in a lot of ways – me unwrapping each box one by one and clearing out that particular attic space".
It's this strong intimacy and personal history with Belly and Star, as well as her refreshing humility, that throws Donelly a roadblock when attempting to assess her band's and the album's legacy now, over two decades on. Had Suede preempted them by a few months rather than vice versa, or had the brothers Gallagher lurched onto the scene a year or so sooner, perhaps we wouldn't find cause to revisit Star today. Fortuitously, Donelly and company struck the scene at precisely the right moment, between the waning yawn of Madchester and the burgeoning tsunami of Britpop and cool Britannia.
For Donelly, it was a "halcyon moment" that is "so tightly woven into what came before and what came after." Returning back to the reunion at hand, Donelly reiterates how floored she is at the fan response yet, even given all the aforementioned evidence, she continues, in her patented modesty, to downplay the notion of Belly-specific fandom 20 years on: "That time was so evocative for people. It's not like we were an island and people are excited about that island resurfacing. I think we were part of something people remember fondly and still resonates with people now. There is a piece to it of fondness of the era…and I'm happy to be part of that".
The 2x LP marbled vinyl reissue of Star is out 15 July courtesy of 4AD records and can be preordered here.