-
Boredoms
As early-afternoon shifted to mid-afternoon and ominous rain clouds rolled in over the surrounding hills, an eerie calm began to descend on the camp. However, in the Centre Stage it was a different story, as Boredoms set about tearing Butlin's a new you-know-what with a seismic set that saw band leader EYE hurling himself around the stage like a man posessed, hammering his seven-necked guitar (yep, seven) and controlling the five drummers (yep, five) with a combination of animalistic howls and his flailing limbs. As much a visual spectacle as an aural experience, Boredoms' performance was a real lesson in cataclysmic, ear-splitting, brain-frying brilliance – although probably not recommended for those nursing a hangover.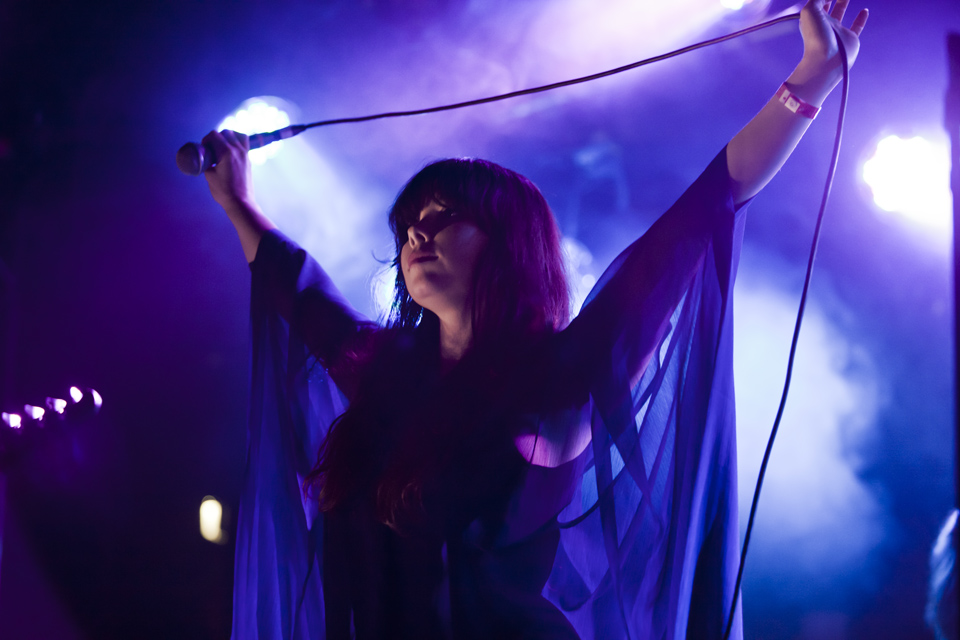 Feathers
Made up of Anastasia Dimou (formerly of Cruel Black Dove) and members of Ringo Deathstarr, Midnight Masses and The Vomettes, all-female five-piece Feathers had the difficult task of opening the bill at Reds while The Apples In Stereo played Centre Stage just around the corner. However, the initially sparse crowd didn't seem to faze them, and they came on stage with all the confidence of a headlining act. Sounding a little like a darker, more tribal Niki and the Dove, but with the intimidatingly cool stage presence of Warpaint, they quickly won over the ever-growing crowd, and even after their set had finished there were still people rushing to Reds in the hope of catching them. Word really does spread quickly here, and it seems like we'll be hearing a lot more about Feathers before too long.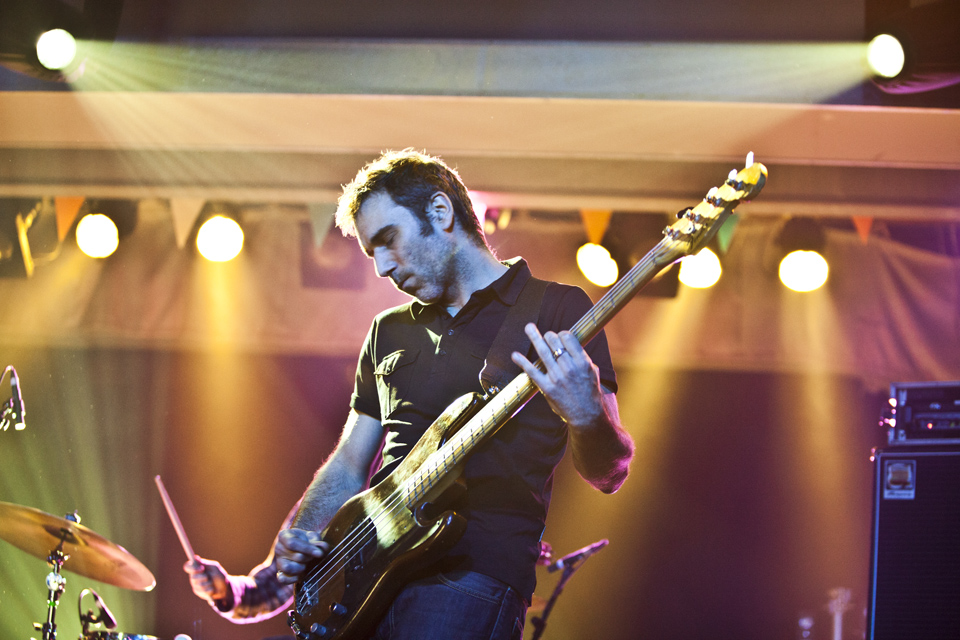 Yann Tierson
It was a surprisingly quiet Centre Stage (although by no means empty) that witnessed the genius of Yann Tierson and his band. Morphing from dark, gentle chamber-folk to euphoric synth-pop, Tierson's set ebbed and flowed with an effortless fluidity, building from soft, melodic intervals into cacophonous crescendos. As his set progressed, Tierson's multi-instrumentalist virtuosity really started to shine through, seeing him switching from violin to synth to melodica – but never eclipsing the rest of his band. It may not have been one of the busiest shows of the weekend, but it was without a doubt one of the best.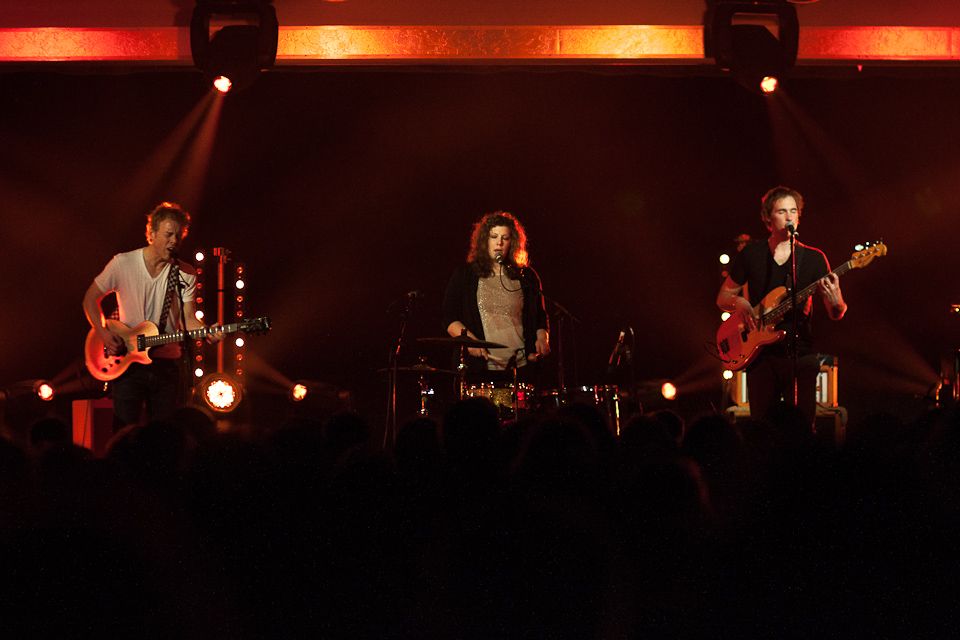 Low
Well, this is an obvious one isn't it? Offering up a welcome respite from the otherwise deafening volumes in the Centre Stage, the slowcore veterans treated the audience to a performance that was subdued and restrained, but never dull. With the room quieter than it had been all weekend, Low held the audience captive throughout their entire set, and with tracks like 'Try To Sleep' and 'Monkey' amongst those played, it's hardly a surprise.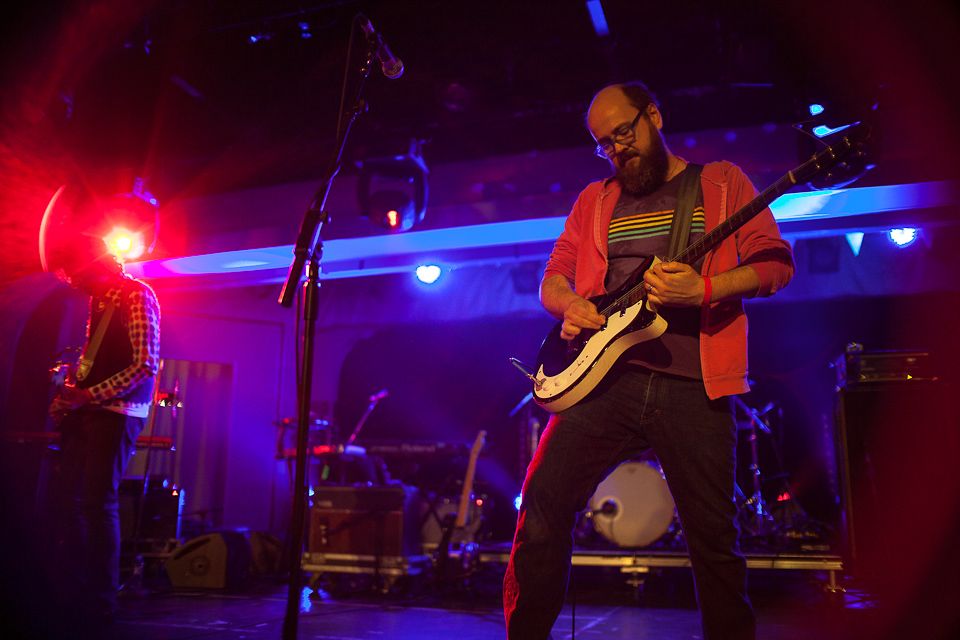 The Apples In Stereo
Seemingly one of the more eagerly anticipated acts of the weekend, Denver's The Apples In Stereo wasted no time in establishing a strong rapport with the eager crowd, as frontman Robert Schneider gives them a nod of appreciation by saying "I'd like to say 'woo' to the wooing contingent!" And they didn't struggle to keep the audience on side, as their set veered from bouncy indie-pop to psyche-folk, always retaining it's sense of infectious fun – making The Apples In Stereo the most feel-good band of the weekend so far.