-
All photographs by Anika Mottershaw
Like Destroyer and Joy Division, Wye Oak's chosen monicker may lead to misleading preconceptions regarding the music they peddle. Whilst they sound like they should be the kind of inoffensive acoustic folk/Americana outfit that skips around forests hugging woodland creatures, they're actually nothing of the sort.
If anything, they resemble a rawer, more consistent Land of Talk, marrying Jenn Wasner's husky, powerful vocals to indie-rock melodies and shoegaze-y noise with breathtaking results. (Admittedly, there are elements of folk there too, but they're generally subsumed under enough distorted guitar for me not to care.)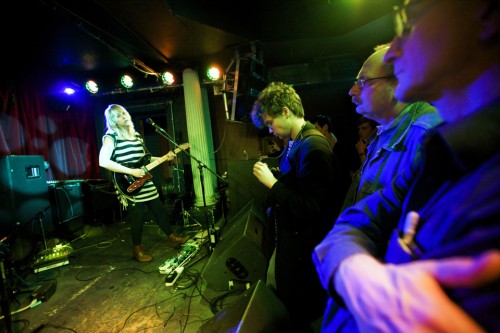 "Civilian" is a good case in point- at heart it's your typical alt-country ballad, but it's shot through with an electrifying rawness and vitality that instantly grabs the attention. "I Hope You Die," despite the forthright title, reflects a more tender side of the band, but even in their laid-back moments there's a complexity and craftmanship to their songwriting that eludes many of their contemporaries. And they certainly don't skimp on the volume; although one would expect them to have their noisier moments, the intensity of some of their crescendos is pretty staggering, especially in a space as small as the Water Rats.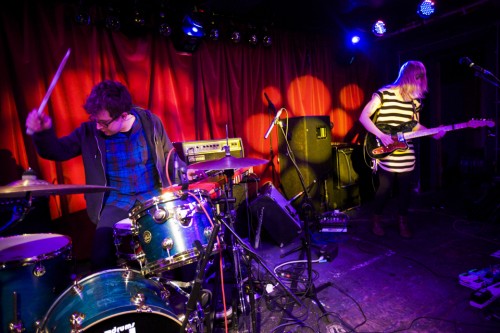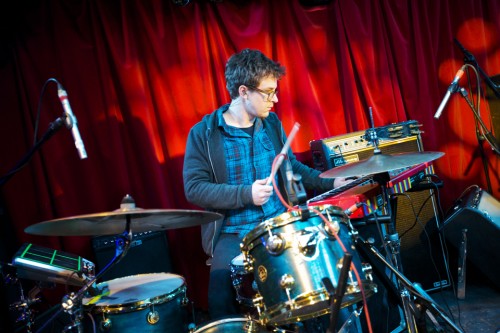 Given the well-deserved buzz building round them, it's unlikely they'll be playing the back rooms of London boozers for much longer; it's an honour to have had the opportunity to catch them in such an intimate venue while I still can.