Friday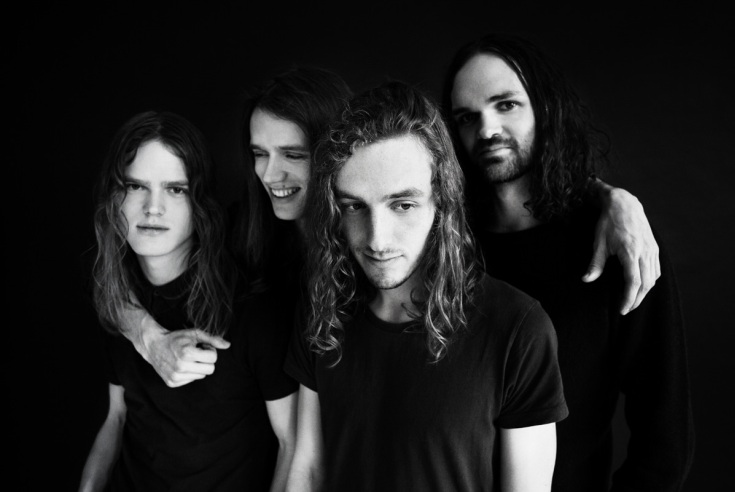 'The sound of those drums makes me want to hurt myself,' screams my friend and, threats of self-harm aside, I sort of know what she means. The aggressively metronomic sound the drummer is making is so powerful it's forcing adrenal glands everywhere into overload. So, we do all we can do in such a situation: move, dance, flail about the place. Whatever it takes. But, there's no need to physically harm one's self.

The drum sound to which I refer is that of Frosti Gnarr, drummer with Icelandic band, Fufanu, who are performing at The Lexington for day two of this year's Ja Ja Ja Festival. Hearing the band for the first time tonight, I feel like I've missed a trick; how have I not heard these guys before? I need to up my game. But, while that drum sound is incredible, it's just the icing on their proverbial musical cake. Hrafnkell Kaktus's voice – curse myself for dropping a music journalist's cliché – is of an Ian Curtis meets Nick Cave ilk; he weaves it between the pounding beats and an orchestrated wash of guitars and synths. Fufanu sound like they've just crawled out from the gutter, and I like it. It's mucky, but not by accident. Their sound is meticulously arranged that way. They're so damn tight. The sleazy groove of tracks like "Circus Town" has the audience pulling out their best snake hip-moves too. It's all a bit sexy. In a weird way.

After tonight's show Fufanu are off to play the Royal Albert Hall with Damon Albarn. That's right, don't you dare worry about them; they've got their musical future sewn up by the seems of things. For us, it's a complete change in tone: Blaue Blume from Denmark. If, Fufanu were underpinned by beats, then this band is all about Jonas Smith's voice. His delivery and range - supported by simple, low-key instrumentation - perpetuates a feeling of oneself getting lost in music. It's just hypnotic, with Smith finding new places to go to with each individual melodic phrase.

Unfortunately for them though, Blaue Blume are sandwiched between Fufanu and Rytmeklubben, who are just nothing but out and out joy. However, I'm a little ambivalent towards what they do; would I go out and buy their records if I heard their musicsomewhere? Probably not. Am I enjoying myself listening to them right now? Hell yes. The whole 'just four guys having a party on stage' ethos is a real win and they play on it perfectly. Nice way to round the night off, that.

Words by Russell Cook.