Some misunderstandings at TLOBF Towers have delayed this report, but what's a month when you've been waiting a lifetime to see Brian Wilson in concert? I'm one of those fans who go misty eyed just seeing some photos of the great man back in faultering action, and a similar broad cross-section of silverback musos, sixties survivors, and asymmetric Camden haircuts assembled to pay homage at the Roundhouse in August. Everyone from Peter Blake to Chesney Hawkes were there. It has been ten years now since the musical rehabilitation most though impossible, and it's some of the prime movers in what Macca has called the best backing band in the world who we largely have to thank for it. They are indeed a fantastic group of multi-talented musicians, who provide Brian with the comforting and reliable environment he needs to perform. The enthusiasm with which they bring his back catalogue to life banishes any thoughts of 'cash cow' or 'tribute band'. Indeed it does contrast with the accompanying rent-a-mob that would diminish my experience of a McCartney concert – something which by rights as a huge Beatles fan I should tick off the checklist one day. I just can't bring myself to go through with that inevitable disappointment: the likes of Jimmy McCulloch and Joe English are sadly missed.
I did come close to seeing Brian Wilson live some time back when the excitement of his being back on the road was more immediate. To cut a long story short, I heard but not saw the show, 'met' Brian (some vague passing interaction but he wasn't all there if you know what I mean) as he got into his car afterwards, and I had spent some time chatting to his driver. When I asked what music Brian listened to, the reply was: "Nothing. He just sings to himself and pats the dashboard." Nice. Actually, Brian was much more compos mentis at this show than I imagined would be the case. True, the keyboards in front of him were more of a protective shield and served only as a platform for the laptop display of the lyrics, but that crutch seemed more for reasurance than absolute necessity. He never did play a note on that keyboard, but later I was surprised to see him up and rocking on bass during the encore. His voice was stronger and justifiably higher in the mix than I had expected, though of course a large number of the vocals were handled by others in the band (Jeff Foskett deserving special mention), as would have been entirely the case if the original Beach Boys were all present. Then there was the spritely banter and engagement with the front rows (also unexpected), and the gentle mimed visuals – like the tugging at his own shirt collar during 'Sloop John B' ("… came to take me away"). He was often childlike in his actions, and the patent delight with which he performed the simpler, earlier, surf pop songs gave the impression of a man who somehow still had not quite grown up – forever stunted at the time of his personal meltdown. If Brian had made no other contribution than the frequent gentle conducting of the emsemble, I would still have been happy to turn up and honour his genius.
How often do you go to see a show where a song, a song, gets an extended ovation. What else but 'God only Knows', and what a f***ing marvellous song it is. And that following on from 'Sloop John B' and 'Wouldn't It Be Nice'. It felt good to be part of an audience radiating so much love to the stage. You couldn't help taking some back on board as a top up yourself. Nothing could be quite of a par with that glorious Sunday afternoon at Glastonbury a few years ago, but this was a rare standing venue for Brian, if a little variable in acoustics, and the audience made full use of their chance to groove when the time came. Every other intro was greated with a sigh of recognition – a sigh that encapsulates all the wonderment of actually hearing these songs live after a lifetime of radio (especially), CD plays, and cranial karaoke.
This was advertised as a "greatest hits" night out after the Pet Sounds and Smile tours of the past. Whilst the first 50 minute segment was top and tailed with 'Do It Again' and 'California Girls', it actually contained many lesser know early basic songs like 'Custom Machine' and 'Salt Lake City'. The gorgeous harmonies, and solid lead from Brian, of 'In My Room' and the forceful 'Sail On Sailor' were the highlights of that first half. After the intermission, the second and encore truly lived up to the billing, but the real revelation was the four track section from recent album Lucky Old Sun that begun with 'Midnight's Another Day'. These tracks more than held their own and were very well received – to Brian's obvious enjoyment. The rock'n'rolling encore had the place crackling with the sound of feet stomping on plastic beer glasses as the crowd reeled from being hit by wave upon wave of pop pheromones. Homage had been duly paid. Sorry Chesney, Brian is my one and only.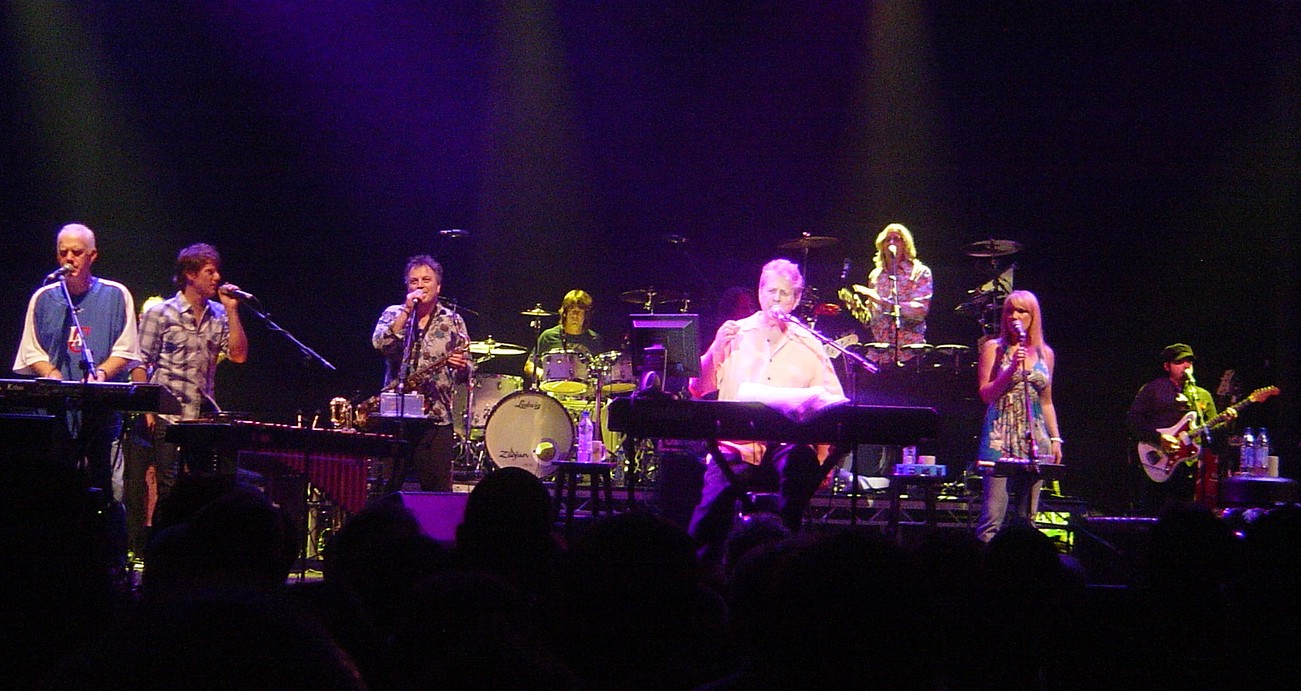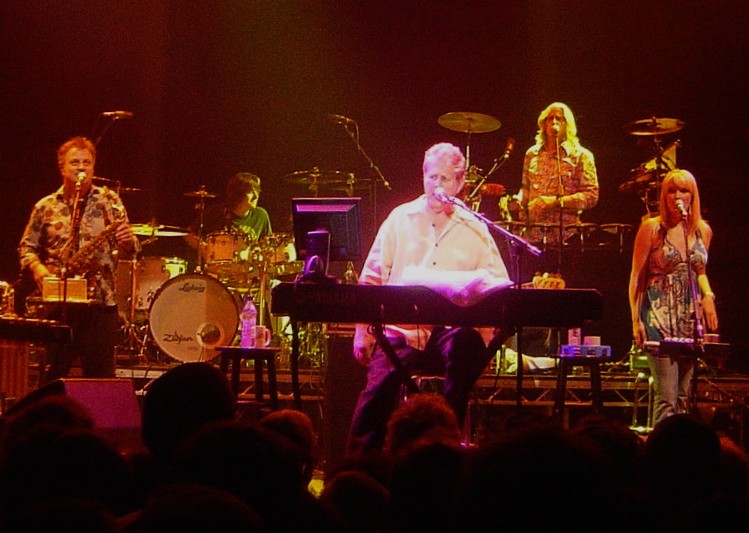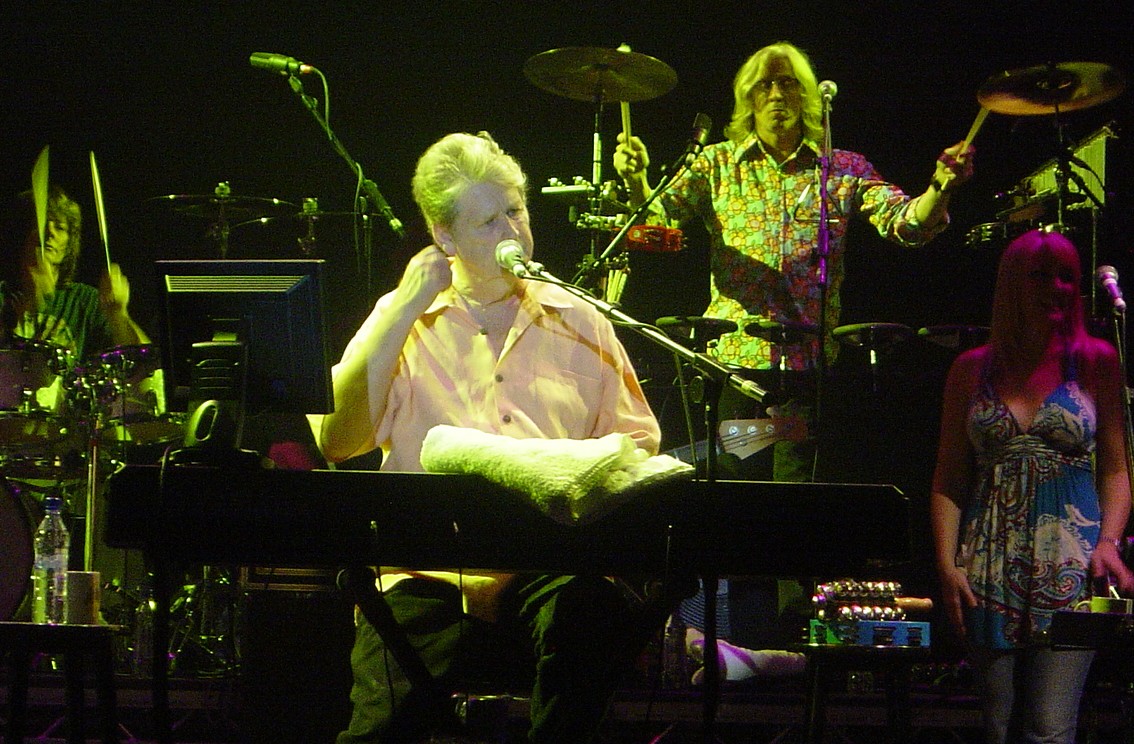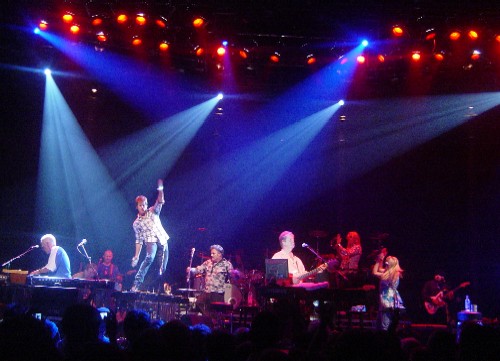 Setlist
Do It Again
Dance, Dance, Dance
Girl Don't Tell Me
Then I Kissed Her (name check to recently departed Ellie Greenwich)
In My Room
Salt Lake City
Custom Machine
Soul Searchin'
Desert Drive
Please Let Me Wonder
Don't Worry Baby
I Get Around
Sail On Sailor
Marcella
California Girls
—— Intermission ——
The Little Girl I Once Knew
Your Imagination
All Summer Long
Shut Down
Little Deuce Coup
Add Some Music
Do You Wanna Dance
Sloop John B
Wouldn't It Be Nice
God Only Knows
Midnight's Another Day
That Lucky Old Sun
Going Home
Southern California
Good Vibrations
—— First Encore ——
Surfer Girl
Johnny B Goode
Help me Rhonda
Barbara Ann
Surfin' USA
Fun, Fun, Fun
—— Final Encore ——
Love and Mercy
Brian Wilson on MySpace
Brian Wilson's Band on MySpace