The discography of Dutch artist Machinefabriek, moniker of Rutger Zuydervelt, is a little intimidating to say the least. Taking in a broad spectrum of sounds ranging from extreme minimalism to heavy drone to fragmented piano pieces and much of the middle ground, newcomers can find it difficult to find which of his many styles are best suited. That's before you even consider that he's released around eight albums for various different labels as well as self-releasing somewhere in the region of fifty cdrs over the last six years (which are often close to full length duration themselves), not to forget a ton of EP's and collaborations of course. It's the latter where most tend to start and whilst his work with the likes of Peter Broderick, Soccer Committee, Ithaca Trio and countless others is always illuminating, Zuydervelt is a highly accomplished artist in his own right. He was recently labelled one of the world's most interesting new experimental musicians by The Wire, something supported by the invention evident in three of his most recent releases.
Released in July, Duotoon is a single nineteen minute piece which exhibits the most bare work of Machinefabriek. Composed entirely from computer generated sine waves which were then layered and arranged on the old SoundEdit program to offer some semblance of form, it's quite unlike most of his previous work but at the same time strikes at the heart of what makes all of his material so engrossing; there are no dubs or overlays added in to enhance the sounds, just raw waves. It seems initially like a very cold piece which is almost daring to not be interesting but, on closer inspection, it's tiny shifts in pitch and volume as well as natural spurts of dissonance make it a compelling listen. Although generally more immediately perceptible this is the basic tenet on which almost all of his work thrives, an undying dedication to subtlety and naturalism fighting off the increasingly bombastic approaches which are seeping into areas of 'ambient' music. If you can appreciate the quiet artistry in a piece like Duotoon then the rest of his work should almost certainly appeal.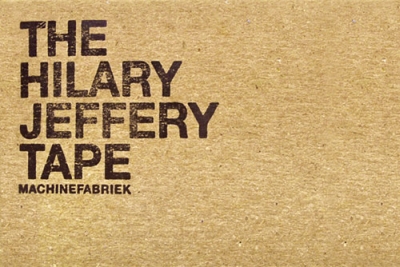 If Duotoon is his most stark work then his most recent release The Hilary Jeffery Tape could perhaps claim the opposite accolade as arguably one of his most blatantly evocative to date. This one is a collaborative effort with British trombonist Hilary Jeffery (also of brilliant minimal psychedelic group Lysn) in which Machinefabriek manipulates and re-works two of Jeffery's recordings. Released on a limited run of 100 cassettes at the beginning of August it consists of two tracks, 'Hilary' and 'Jeffery' respectively. The former is a slice of dusty cinematic nostalgia, the wail of the trombone evoking a golden age of celluloid soundtracks adorned with faded black and white images which, when littered with Machinefabriek's subtle layers of translucent noise, brings on a mysterious sense of dread. The second track is more melodic, but still shot through with the same feeling of unease; the production lends it a vast reverberating feel, not dissimilar to the work of Richard Skelton, which conjures up images of desolate moors and strong winds on dark nights.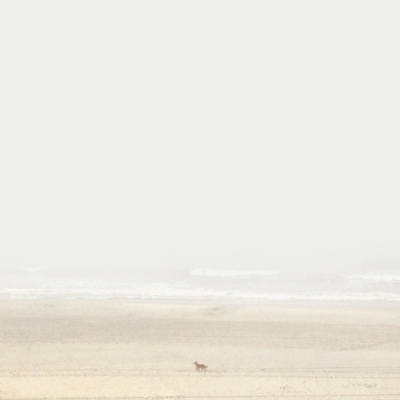 Halfslaap is due to be released later this month by Standard Form on 3" cd-r as part of their Rural Routes series, which has also borne great releases by The Gentleman Losers and Kyle Bobby Dunn recently. Initially conceived as a one minute piece to soundtrack a Spanish video poem by Jani Sipilä it subsequently sprawled to a seventeen minute lullaby which Zuydervelt himself describes as " a score for the strange sensation of heavy limbs as sleep slowly washes over the body" – an appropriate description for the music box like sounds gently rubbing against the thinnest layer of ambient noise, slowly lulling out of earshot, there's almost a melody there but the pieces just never quite assemble themselves as you would expect. Instead they're just fragments which don't quite fit together, like the pouring of information your mind lets out as you drift off to sleep, none of which is entirely comprehensible. Things begin rather minimal but as the piece progresses notes start to elongate and fog in to one another forming a much more hazy atmosphere, in fitting with the concept. It's really a rather perfect piece to fall asleep to.
Whilst this doesn't even scratch the surface of Machinefabriek's vast back catalogue these three releases are as good an introduction as any for those unfamiliar with his work. If he continues to release material at such a prolific rate and maintains the same kind of balance between more conceptual sound art and structured songs as done so far then it's increasingly likely that he may even come to have some kind of significant lasting legacy on the landscape of experimental music.