So 2011 has finally come to an end, leaving a superb musical legacy and very exciting prospects for the music to come in 2012. As we all try to avoid concentrating on that January back-to-school feeling, The Line of Best Fit's writers take a look at the year ahead and shed some light on what they're most looking forward to. Uncovering the vast range of tastes and influences that make The Line of Best Fit what it is, our writers talk about music from Breton through to Bad Religion, Chad Valley and Paper Route to Pet Shop Boys and Nicki Minaj. So read on for hints and tips of what 2012 is going to bring, and to find out what exactly makes our writers tick.
2012 will see the release of a debut record from Trust and I am jolly well excited about that. The Toronto duo (Maya Postepski and Robert Alfons) put out a couple of singles on ultra hip New York label Sacred Bones last year, but their full length will be making its way into the world through Toronto titans Arts and Crafts in the spring. Bulbform is a filthy dance party jam that sounds fit to soundtrack a spaceship flying through a barren dystopia in a noir sci-fi adventure. Candy Walls adopts a Julee Cruise-esque beauty, with warmer synths and dreamy melodies; it reminds me of all my favourite things. Trust will release one of the best records of 2012.
In the last twelve months they've released a single in the format of a DIY keyboard, been courted by not only the major players in the music industry but also by fashion and sneaker giants, as well as having toured with Ghostpoet and Tom Vek. All the while Breton have been pushing the envelope in terms of what's musically and aesthetically possible in their world of 'post-step'. That they make beguiling, hard, street smart music is clear but thus far only proven in the short form- whether they can translate their South East London squat scene sound into a classic debut for Fat Cat this February is another question altogether. However, judging by their most recent single 'Edward The Confessor' it's very easy, and extremely exciting, to expect a classic.
In a world where bands are reforming left, right and centre (Jesus Jones, anyone?) the only one you know that won't involve a world tour robotically recycling the 'hits' will be the 2012 return of Ohio's Guided By Voices. Leader Robert Pollard has reunited the 'classic' GBV lineup (from 1993-96, in case you're wondering) for the first of not one, but two new albums in 2012. First out the blocks is January's Let's Go Eat the Factory, to be followed by the tentatively-titled Class Clown Spots a UFO. GBV were a power-pop powerhouse in their classic heyday, and it's wonderful to have them back and prolific as ever. This is the band The Who wish they could have been. Have a listen to the latest tracks here.
I'd also like Jason Molina to get well and get back to making music in 2012. An artist that means so much to me personally, it was sad to hear that he was suffering from addiction problems and struggling to pay his medical bills. With two of Songs: Ohia's records – Didn't It Rain and Magnolia Electric Co – amongst my favourite albums, I really hope we'll hear some more music from him in the very near future. But first of all, just get well soon, Jason.
There are a great many releases to look forward to already in 2012 (some of which have already been outlined already in Oh Canada's 2011 review) but one of the releases I'm most looking forward to is the sophomore effort from Evening Hymns, Spectral Dusk. Their debut album Spirit Guides was one of our albums of the year in 2009, and the follow up promises much if the performances we've caught this year are anything to go by. NXNE saw an expanded band turn in an epic and heart-wrenching show, while you could hear a pin-drop during the stripped down duo show in support of Timber Timbre at the Union Chapel later in the year. Hopefully 2012 promises much for them, both on record and on tour.
Two years ago, Mike Hadreas –the fractured soul behind Seattle's Perfume Genius – released his debut album, Learning. Listening to the naked, confessional ballads almost seemed like an act of voyeurism – as if we were peeping through the keyhole of the bedroom where Hadreas had exorcised his inner fears. A second Perfume Genius record (check out the Prince-style title) – Put Your Back N 2 It – will be out on 20 February. Initial snippets suggest that while it contains more masterful Hadreas ballads, Put Your Back N 2 It, is also a lush, crystalline affair with forays into gospel and straight pop. February cannot come too soon.
The recent news that 2012 will see Bruce Springsteen and the E Street Band tour in support of a brand new album had me thinking. If his 2009 effort Working on a Dream is anything to go by, man is the record going to suck. But judging by the gigs that accompanied it, these shows are still going to be incredible. Long time Boss devotees will be holding back the tears upon first seeing the E Street bunch line up without the recently departed Clarence Clemons, but rumours are rife as to who will step in on saxophone duties in the Big Man's tragic absence. A browse of the message boards reveals early front runners to be everyone from Prince collaborator Maceo Parker to Bleeding Gums Murphy, but my money's on Bill Clinton.
Paper Route, a synth rock trio from Nashville flung the doors wide open on their 2009 offering, Absence, but rumors are that their latest longplayer The Peace of Wild Things will feature a more pop oriented sound for the masses. Given how ridiculously catchy their last release was, this should bring a new legion of fans to their door. And given that Anthony Gonzalez likely won't release any new M83 material in the next calendar year, Paper Route provides a nice distraction.
It should say a lot of the quality of Chad Valley's Equatorial Ultravox EP that his promised album is un-named, unconfirmed, and without a release date, and yet just the idea of a full length crammed with his immersive, retrospective dance music is one of our most anticipated prospects in 2012. Mr Chad Valley himself has tentatively suggested that he wants to release the album in 'Spring 2012', setting himself up for a busy start for the year as March 5th will finally see the unveiling of the debut album of his other band, Jonquil, titled Point of Go. Whenever the Chad Valley full-length eventually surfaces, hopes will be high, because the euphoric 7 tracks of Equatorial Ultravox marked him out as one of those rare hyped artists who actually has the vision and potential to create a great debut album.
Having closely followed their progress over the past couple of years, I'm dying to see what 2012 will hold for Errors as they release their latest album Have Some Faith In Magic. They've grown from a Glaswegian bedroom band to a bona fide mind-blowing live act following extensive touring both at home and in the States with label masters Mogwai. The wisdom gathered along the way has been slotted around their consistent ability to write an unforgettably catchy hook, making their latest effort nothing short of brilliant. Live shows are pencilled in for February, the album will drop on 30 January, so that'll be just enough time for me to cancel everything else happening in my life to loyally and constantly listen to the new album. Can't flippin' wait.
Queen of Scots folk, Karine Polwart, is a true luminary of the British scene's authentic twenty-first century resurgence – but her solo career has been on hold since 2008. After a host of collaborations with other leading lights, including Chris Wood (The Darwin Song Project), King Creosote (The Burns Unit) and Lau – and a spell of maternity leave too, 2012 arrives with the promise of an as-yet untitled fifth full-length release sometime in the summer. Not only a skilful and tender interpreter of songs from the tradition, her original song writing has produced poignant, perceptive and compelling contemporary folk for the best part of a decade. Polwart's keen intuition, impeccable ear and stellar delivery deserve attention far beyond folk's inner circle.
"With all my heart and soul, I promise a new album in 2012! Unless something crazy happens. But let's not get crazy, let's just get creative!" So excitedly claimed Ed Droste on Grizzly Bear's Facebook wall in mid-December of a follow-up to 2009′s Veckatimest, just after they were announced as End Of The Road headliners. Nobody's given any further details yet, though suggestions are studio work has already started, but the prospect of a step forward that retains the carefully detailed kaleidoscopic melodies and glorious sun-dappled harmonies while taking them somewhere fresh is intensely exciting.
Cloud Nothings' 2011 self-titled album was grossly underrated and was MIA on many best-of lists but thankfully we're given a second chance in 2012 with their follow-up, Attack on Memory (out January 24). Taking a decidedly different turn sonically, frontman Dylan Baldi enlists the help of producer extraordinaire Steve Albini to create a darker sound that harkens back to 90s grunge but still keeps his pop-punk roots intact. With the few tracks that the band has already released online, it's already apparent that Baldi's craft is only getting better and with every track we hear, fans and critics alike are salivating for more.
Nicki Minaj is easily the most exciting and successful female MC right now and clearly, her upcoming album Pink Friday: Roman Reloaded is highly anticipated. With the criticism that she churned out a pop record with her debut, almost completely devoid of the hard raps that she had become so acclaimed for, one would hope for more appearances from her alter ego, Roman, on this follow-up. I mean, his name's even in the title. That being said, I personally have no problem with Minaj's pop half either; she needs both in order to succeed and who doesn't want another "Super Bass"?
Let's be honest, 2009's Vapours was a bit of a disappointment. Where was the Islands that we fell in love with on Return to the Sea and Arm's Way? Where was the pizzazz? Well, the pizzazz probably won't be found on the band's upcoming album A Sleeping & A Forgetting but I have hope for this one. Frontman Nick Diamonds had made a complete overhaul and starting anew with this record, a more sombre affair written in the wake of a breakup. So don't expect sparkling pop gems to dance to but do expect something different and, hopefully, something that'll reignite our love for Islands.
Aside from last year's teaser single 'What Do You Expect' – written as a reaction piece to the London riots that took place in August – all has been quiet from El Perro Del Mar since her stunning Love Is Not Pop back in 2009.
Returning in 2012 with a new full length entitled Pale Fire, Sarah Assbring again teams up with Rasmus Hägg on production duties. Hägg, one half of Gothenburg duo Studio, co-produced Love Is Not Pop and in turn replaced Assbring's almost retro doo-wop stylings in favour of a tight, focused collection of heartbreaking musings – held together by a groove and knowingness that have led Hägg (and his partner in Studio: Dan Lissvik) to receive a cult-like reputation and following amongst Scandiphiles.
No previews of Pale Fire have been made public yet and it's unclear whether the aforementioned 'What Do You Expect' will feature on the record. Regardless, on the strength of the three albums that precede it, we wait tentatively with the knowledge that come Spring 2012 we'll have fallen in love with El Perro Del Mar all over again.
New Year is a bleak time. Hangovers, rain, and change, everyone needs a little light at the end of the January tunnel. For me, said light comes in the form of Tough Love, the sophomore album from Pulled Apart By Horses, out January 23rd. Produced by Gil Norton, it promises to deliver a more mature version of their cheeky hijinks and if first single 'VENOM' is anything to go by, it's going to be a killer ride. Add to that the attention the band put into the artwork on their first LP, it could be a thing of beauty too. Buy, play, repeat.
Pet Shop Boys' last album saw the duo finally finding their way out of the wilderness – through curious yet ultimately unsatisfying genre excursions into tropicana, clubland, indie rock or the dreaded adult-contemporary - and finally return to doing what they do best. Littered with collaborations with the likes of Johnny Marr and Owen Pallett, Yes was a proper pop record – produced by Xenomania, no less – and their absolute best for fifteen years. The duo have since been keen to dip into the past with a live album and another pointless best-of (with obligatory, yet oddly disappointing, new track 'Together'), but a new LP proper is due in Autumn. Until then, you can whet your appetite with a b-sides compilation, entitled Format, which is due out mid-February; a fascinating alternative history of the band's post-Imperial phase, it features, amongst others, the glorious pomp of 'Delusions of grandeur' and the sixties-tinged 'I didn't get where I am today' – one of the best tracks the pair have ever penned. Format works as both the sequel to previous rarities comp Alternative and a tantalising stopgap until album number eleven from arguably the finest British pop group of the last twenty five years.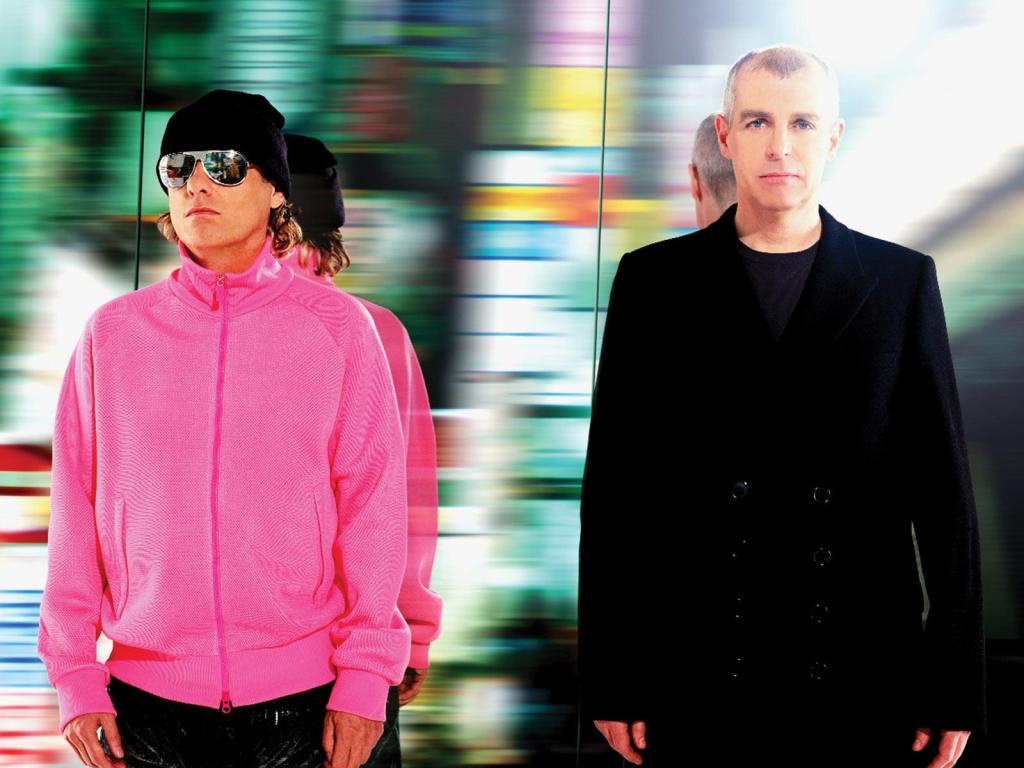 Looking forward to the next calendar year always seems quite redundant, like with all other aspects of life some things you can be certain will remain the same and other things that happen just bring you by complete surprise. I brought in 2012 by following normal suit in a predictably drunken manner and yet somehow managed to stop myself from sending any ill-thought texts or tweets, which I think proves this point entirely. So for the next year I really just want more of the highlights of the last one but a tad better – kind of like going shopping in the new year sales for the same black jeans as you already have, but just brand new. And Father, Son, Holy Ghost by San Fran duo Girls was by far my favourite record of our former 12 months, so it'll be interesting to hear another 12 tracks that you don't know the words to. Considering how prolific a songwriter frontman Christopher Owens is, we can pretty much guarantee a 2012 follow-up to be a near-cert. Funnily enough, when I interviewed Owens he sang me the chorus of one track likely to feature on said hypothetical release. You'd think that would be any fan's dream, but in reality it was actually really very awkward. But I guess I could always upload the dictaphone recording as a "rough demo" and make a few bucks off buzz-fuelled Google ad hits.
Although they celebrated their thirtieth year in the game in 2010, Bad Religion are far from out of ideas. Still led by singer and evolutionary biology professor Greg Graffin and his longtime colleague and Epitaph Records founder Brett Gurewitz, the veteran Los Angeles punk rockers will unleash a sixteenth album in 2012. Recent records have seen the group change their well-worn formula a little – upping the song lengths and broadening the sonic palette – and with the lineup increasingly stable there is every reason to believe that this year will see the band develop just enough while still losing none of their righteous rage.
Last year it was impossible to leave the house without someone telling you protest music was dead – a pretty stupid meme that reached its apotheosis with Krissi Murison's breathtakingly daft Guardian piece. When people say there's no-one writing protest music anymore, what they actually mean is that there are no 'credible', white, middle-class guitar bands writing songs about industrial disputes, as if music can only possibly be thought to exist in a social context if it's played by people who look like The Clash.
In 2012, then, I am (perhaps over-optimistically) looking forward to two important realisations by people like Murison. First, the realisation that there are deeply felt, fascinating social documents being made by musicians across the country every day; generally infuriated, and frequently infuriating. It's just that they tend, like Millbank anthem 'Next Hype', to be more likely to emanate from E14 than from NW1. And second, the realisation that music needn't be screeching about Capital P Politics in order to be born of a social conscience. Mainstream politics is dead; mainstream political artists like Billy Bragg won't be far behind. The most political music is, to borrow from the sadly missed DSG, post-political music; the little fragments that go some way to describing the odd, precarious, atomised and angry lives we lead.
Not so long to wait for this one, and it can't come soon enough. When Sleigh Bells' 'Treats' surfaced in 2010 it was dismissed as a hipster record by, well, pretty much everyone, your writer included. Yet we just couldn't leave it alone, and in time such lazy slights became an irrelevance, for beneath the obnoxious production lay the best bubblegum pop of that year. This Valentine's Day heralds the release of 'Reign of Terror', the sophomore effort by the sassy and menacing Alison Krauss and mastermind Derek Miller. And judging by the title and lead single 'Born to Lose' we can expect more of the same – blistering beats, screaming guitar and massive tunes, in the truest sense. Anything less would only serve to disappoint, after all.
I'm currently craving a bit of ATP goodness in the early part of 2012. Having opted for the Jeff Mangum December festival last year, the event's subsequent postponement has made for a very long gap between visits to the hallowed ground of Minehead's Butlins. Curated by the man behind what is arguably one of the most amazing indie records ever made (In The Aeroplane Over The Sea), the line-up for the re-scheduled festival is looking very promising. I'm severely tempted to buy this magnificent skirt in honour of the occasion.
The other big news for me is the forthcoming release of David Sylvian's 'Best Of' compilation (out at the end of February). I can't think of another artist (short of Scott Walker, maybe?) whose career has evolved in such a fascinating way from the glam-wannabee days of early Japan to the cerebral, tortured, minimalist improvisations of his work in recent years. The fact that he's also playing a gig at the Albert Hall in March is just the icing on the cake.
When a new musical style begins to form, it's rare that many take notice until it is well and truly established. This hardly seems to have been the case for the onomatopoeically-termed genre of 'djent'. It first appeared in the early noughties, inspired by the signature palm-muted string hammering of the Swedish metal band Meshuggah, and has rapidly grown into a goliath with new bands piling on board each and every year. India's Skyharbor and England's The Safety Fire are two you may not yet have come across. Both have debut albums popping up in 2012 and both promise to be real game-changers. Having seen and heard the the former's numerous little burps and squeaks popping up on various media sites of late and having experienced the latter's storming "Sections EP" and explosive live show, I for one am already experiencing palpatations at the prospect of the pair taking djent to the next level.
The guitar died when Mclusky split up; over shadowed by fey electro duo's and High Street skinny jeans, the axe became whining, maudlin, frankly pussy Samaritan for bored acoustic loners, but in 2012 crunching distortion pierces the air again. Take the last great single of 2011, Radiohead's 'The Daily Mail' with its Pablo Honey climax, then put in next to the upstarts-Fanzine's jangly grunge, Fear of Men's ethereal art-gaze, or even Ringo Deathstarr who decimated the Smashing Pumpkins from their support slot- and you see an instrument oozing re-educated charisma. The guitar's resurgence may have had a false start with Yuck and awful Airship, but everyone starts on a shit PC before getting a Mac, right? With rumours of Kevin Shields material, a new Shrag record and Pulled Apart By Horses finally hitting the right gear, a pair of decent earplugs will be 2012's fashion de jour.