On 25 September a 'new' SOPHIE demo emerged online.
Longtime collaborator A.G. Cook caught wind of "I (Getting Near)" surfacing online, and has put the rumours to bed by confirming the track was made back in 2013 by SOPHIE and A.G. Cook.
Through his Instagram story, A.G. Cook explains it was originally supposed to be called "Potion", and was put to bed before being written over in 2015 as Girls Aloud's Nicola Roberts provided some vocals alongside some extra melodies from EASYFUN.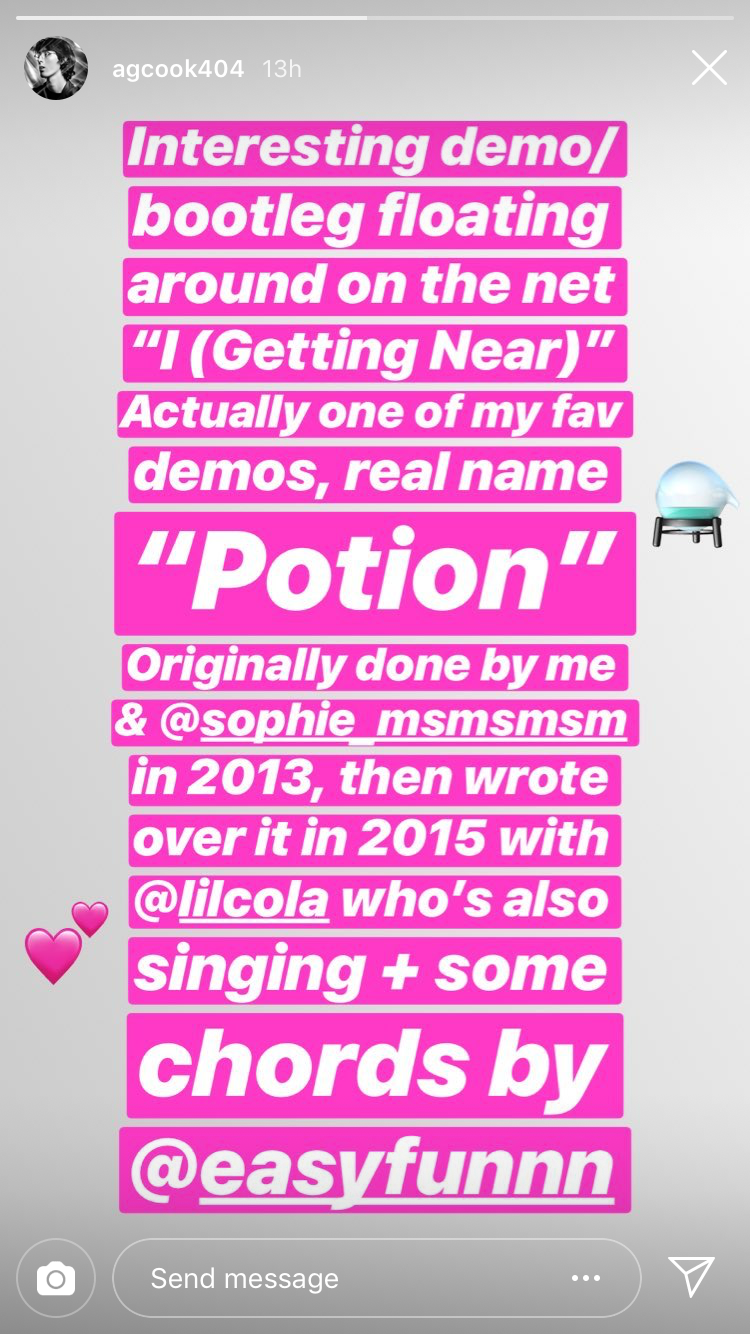 A.G. Cook has recently been working with Charli XCX, who has also been releasing tracks produced by SOPHIE.
SOPHIE will perform a few nights across Europe having released her Oil of Every Pearl's Un-Insides album earlier this year. Find out more.