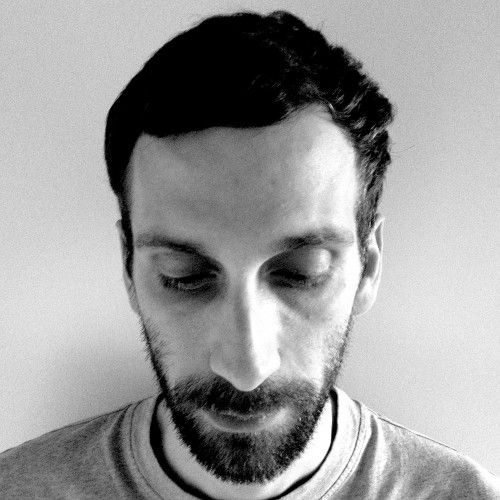 Do any of the places that form the song titles have any particular significance to you?
I picked them randomly from a map. While researching about Remote Viewing I had been writing down names of places related to the RV theories (experiment location, place of birth of a remote viewer, location from a drawing, etc) and I would start from one of these places and travel on a map until I would find the right place. I'd just pick the name that inspired me the most. Then I would work on a song with that place's name in mind, or assign a song I had already started working on to that place.
Is the remote viewing, with reference to the album, more about finding the hidden places in the music you've made? Maybe discovering a beat or a synth line you didn't realise was there?
There is not a proper straight forward way to explain this; all interpretations are valid. I was just fascinated by the magic and mystery that surrounds RV and pseudoscientific/paranormal theories and that is what inspired me to make the record. Not the empirical theory per se but the imaginative and surrealism that comes with it. When you read about all these theories and experiments you almost feel transported into a fairy tale but then you think again and you realise that the US government spent 20 million dollars to research it, so you start questioning yourself. This sense of being lost in between a fairy tale and a laboratory is what inspired me.
How did the interest come about in remote viewing? And what exactly is "remote listening"?
The idea was to "remote listening" places I have never been before, trying to imagine what they would sound like. Again, I am referring to the almost otherworldly aspect of the process. I have always looked at maps as something extremely powerful and visionary. You can look at a map and deal with time, imagination and perception.
Where does the album cover image come from?
It's an image I found online. I thought it would be the perfect one to use because it features all the key remote viewers that I have been reading about.
If we can go further back, do you remember the point when you realised you wanted to make music?
Since I started to study guitar when I was a kid, music became my main passion, then in my teen years I became completely absorbed into a new world when I got involved in the punk scene in Italy and music became the thing my life revolved around. And that attitude has taken me to what I am today. I couldn't say exactly when I ever realised the penny dropped but I would say it has been a slow build up throughout the last twenty years and of course it is still evolving.
Do you remember the first songs you wrote or first piece of music you recorded?
I definitely remember the first songs I wrote and they were not good! It would have been songs I wrote for my first band in my home town… we were called HIV and we sounded like a mix between Nirvana and Guns 'n' Roses. We were very young, so there is no reason to be too embarrassed but luckily we never recorded anything apart from some live recording with a Walkman in the rehearsal room.
Away from music, what inspires you?
Nature, walking and silence.
How is the new label, Ecstatic, working out for you and Sam Willis?
It is early days for us but it is going great. We had a great response so far with the first LP and can't wait to put out more stuff in the next months! We love the idea of developing a sort of community around what we do and don't just want to be the "artists" releasing music and going around playing shows.
Will you be touring the music from Umwelt?
I actually played my first show in London a few nights ago. It was fun so I think I'd probably like to do it again. I am enjoying Not Waving a lot because there is no pressure, no big plans and no mission statement of any kind. It's just me having fun with my equipment. It's a pretty great feeling!
Can we expect any new music from Walls or Banjo or Freakout soon?
As Walls we have a few exciting releases and collaborations coming up that we should announce soon and I have been working on the second Banjo album on and off for the last couple of years now and just gave myself a deadline which is the end of next month, so hopefully will have that album ready soon.
Umwelt is out now via Ecstatic Recordings.